Hello there,
Today I'm discussing:
What's new in Africa digital identity race
Econet's Smart Dollar US Bundles
While you're here, let's start the new week with a good deed. Help Techpoint Africa determine how much African tech workers earn by filling out this form or sharing it with your developer friends. 
Digital identity in Africa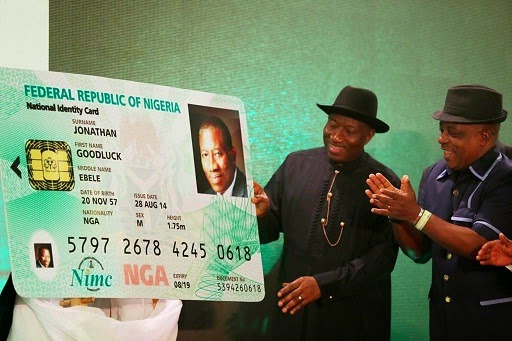 In the past week, news of telcos barring subscribers from making outgoing calls in Nigeria has been the talk of the town.
In an exercise that has taken the better part of two years — with nine deadline extensions — it seems the Nigerian government's patience has run its course. It was initially begun in December 2020 to grow the country's digital identity database. This would, in turn, help with security and fraud issues.
Nigeria's — and indeed Africa's — struggle with digital identity is not new. But what's going on in other African countries?
In May 2021, Ghanaians were asked to re-register their Subscriber Identification Modules (SIM) cards by connecting their Ghana Card, the country's smart National ID. As of March 2022, nearly 14 million SIMs have been linked to the Ghana Card. According to Statista, in 2020, there were 31 million adults living in Ghana. 
In Kenya, the Communications Authority (CA) of Kenya has told subscribers that their lines would be disconnected from this Thursday, April 15, 2022, if their details have not been registered with their respective telco providers. 
According to the CA's DG, Ezra Chiloba, there would be no deadline extension. Like in Nigeria, long queues have formed as people rush to meet the deadline, a situation which some are not particularly fond of. Currently, there are 65 million registered SIM cards in the country.
On a somewhat related note, Zambia is taking a different approach. In March 2022, the government disconnected over two million SIM cards in a bid to clamp down on fraudulent mobile money activities and "illegal" registrations. A bit high-handed if you ask me. But then, where does all this leave us?
The "big" picture: According to the World Bank, 45% of people living in sub-Saharan Africa have no form of legal identification. Certainly, the current digital identification drive is crucial — not to talk of legal — but questions regarding government trust also have to be asked. Do citizens trust their government to use this data for the right purposes? How does the government currently use the data that is available to it? Is there good faith? 
Econet introduces US dollar bundles in Zimbabwe
Ever heard of the term hyperinflation? Well, if you haven't, here's a simple way to look at it. This morning, you went to the supermarket to buy a loaf of bread for $2. In the afternoon, your colleague goes to buy the same loaf of bread, but this time, it's sold at $10. By evening, on your way home, you decide to get a loaf for tea tomorrow morning, and again the price has risen. This time, it's at $25.
Hyperinflation is extremely rapid inflation. Prices of goods and services rise uncontrollably over a defined period. This is commonly caused by an increasing amount of money in supply when there is no supporting economic growth. So, a government printing more cash to pay its debts or solve economic problems — cough cough, Zimbabwe — could lead to hyperinflation.
Zimbabwe's history with hyperinflation goes back a long way, since 2007, with inflation rates hitting as high as 79.6 billion% month-on-month in 2008. Although the country appeared to bounce back in recent years, with the introduction of other currencies like the US dollar and the Rand, there are still some ways to go. The digitisation of transactions has also helped with increasing cash availability challenges. 
This year, inflation rates have shot up to 72.7% as of March 2022.
To help ease the burden, telecom operator, Econet Wireless, has introduced Smart US Dollar Bundles to enable subscribers to buy airtime, SMS products, and Internet data in US dollars.
While the Zimbabwean dollar can be used to purchase items, it is not very valuable. The country's economy is pegged to the US dollar, and visitors are encouraged to spend in that currency.
Econet's new product is expected to bring relief to millions of customers with US dollar-free funds without first changing their money into local currency — a very dicey and expensive experience.
This move would also help the company generate foreign currency, which it can then reinvest.
Techpoint stories last week
What I'm listening to/reading/watching
Opportunities
Have a great week!