Hello there,
Time was when funding announcements in Africa hovered around the $1 million mark. These days, a typical week has at least one startup announcing over $100 million.
Speaking of startups, last Friday, we hosted a few people at the first edition of Pitch Friday this year, and it was amazing. Two startups were pitched, and the founders were grilled on various aspects of their business.
Fortunately or unfortunately — depending on how you look at it — it is held once a month, so you can't attend this week, but you can participate next month. Watch this space as we'll inform you when the time is near.
Just before we get into the business of the day, could you please take a minute to share this newsletter with three people you know? We write these insightful beauties every weekday and would love more people to read the gospel of tech.
Now, let's get into today's stories.
We're discussing financial services for supply chain SMEs, vehicle financing by Moove, and salary-on-demand.
A neobank for Africa's supply chain SMEs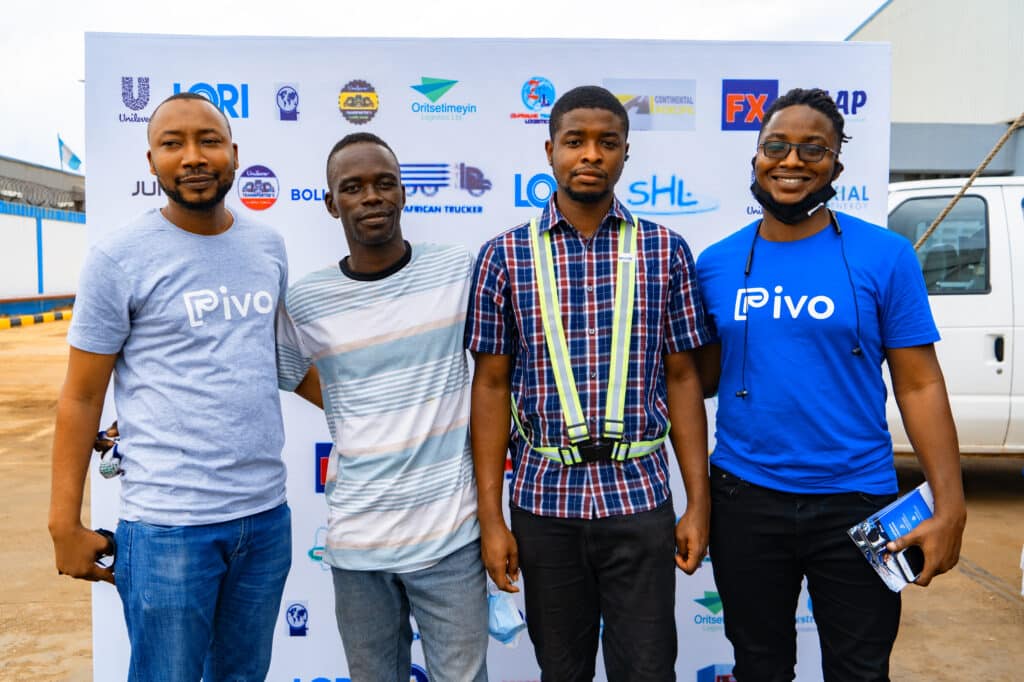 A few weeks ago, I was speaking with a female startup founder when I asked what she felt could be done to increase the number of African startup founders who are women. Her response was simple: employ more women. Looking at Pivo, a startup founded by an all-female team, I would say she was right.
Pivo was founded by Nkiru Amadi-Emina and Ijeoma Akwiwu. The two co-founders, who have been friends for over eight years, have about a decade of experience in IT roles and law. Amadi-Emina previously founded Jalo, a logistics startup acquired by Kobo360, while Akwiwu has held legal positions in tech companies and has a Master's degree in software engineering.
What does Pivo do? In simple terms, provide financial services for small and medium businesses operating in Africa's supply chain sector. These services include loans which it has started with its flagship offering —  Pivo Capital — asset financing, inventory financing, and corporate account services.
The startup, founded in 2021, has recorded impressive growth, disbursing over $1 million in less than a year to approximately 200 customers while catching the eye of investors who have invested an undisclosed amount into the startup. The investors include Microtraction, ODX accelerator, Mercy Corps Ventures, Ventures Platform, FirstCheck Africa, and Bold Angel Fund.
Currently operating in Nigeria, the startup has plans to dominate African trade. There's more to this story, and you can read it here: How Pivo is providing fast and reliable financial services for Africa's supply chain businesses
Moove's plan for vehicle financing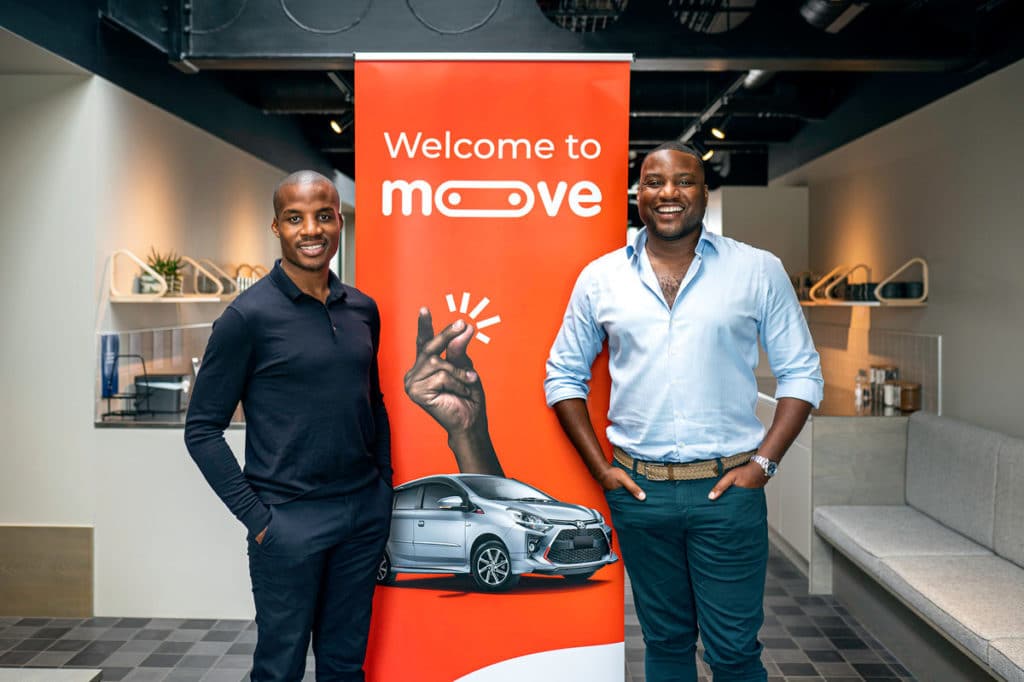 In Lagos, Nigeria, commuting using public transportation can be an unpleasant experience for anyone. A combination of the sturdy wooden benches in danfos, uncouth drivers, poor road conditions, and traffic congestion that often defies logic is enough to set commuters on edge. It's no wonder residents of the city can be easily provoked into starting a fight.
Fortunately for a select group of people, ride-hailing companies like Uber and Bolt provide an alternative, albeit more expensive. These companies onboard drivers who use their vehicles or lease vehicles from others to transport passengers.
With approximately 15 million inhabitants, there is potentially a huge market for mobility entrepreneurs, aka taxi drivers, in the city. However, with soaring car costs, only a few can afford to buy vehicles for this purpose.
This is the problem that mobility fintech startup, Moove, plans to solve. The startup, founded in 2019 by Ladi Delano and Jide Odunsi, co-CEOs and Co-founders, provides drivers with a financing option, enabling them to own their cars rather than borrow cars from vehicle owners.
Yesterday, Monday, March 14, 2022, the startup announced that it had raised $105 million in a Series A2 round that brings the total funding raised by the company to $174.5 million. The round had a mix of new and existing investors, including Left Lane Capital, Speedinvest, thelatest.ventures, AfricInvest, MUFG Innovation Partners, Kreos Capital, and Latitude Investment Management.
The startup plans to use the funds to drive its expansion across Asia, Europe, and the MENA region. Also, it intends to provide financing for a broader range of vehicles, including trucks, bikes, three-wheelers, and buses.
In a statement, Julius Tichelaar, Partner at AfricInvest, said, "At AfricInvest, we are focused on supporting, and growing companies that we believe will go beyond their own borders and become regional champions.
"Ladi and Jide have proven that Moove has the potential to transform the lives of millions of people across the continent, and we're delighted to be supporting them as they expand Moove in Africa and beyond into more emerging markets. Through the AfricInvest FIVE Fund, we're incredibly proud to be joining Ladi, Jide and all the Moovers on their exciting journey of disrupting financial services."
Salary-on-demand with Cadana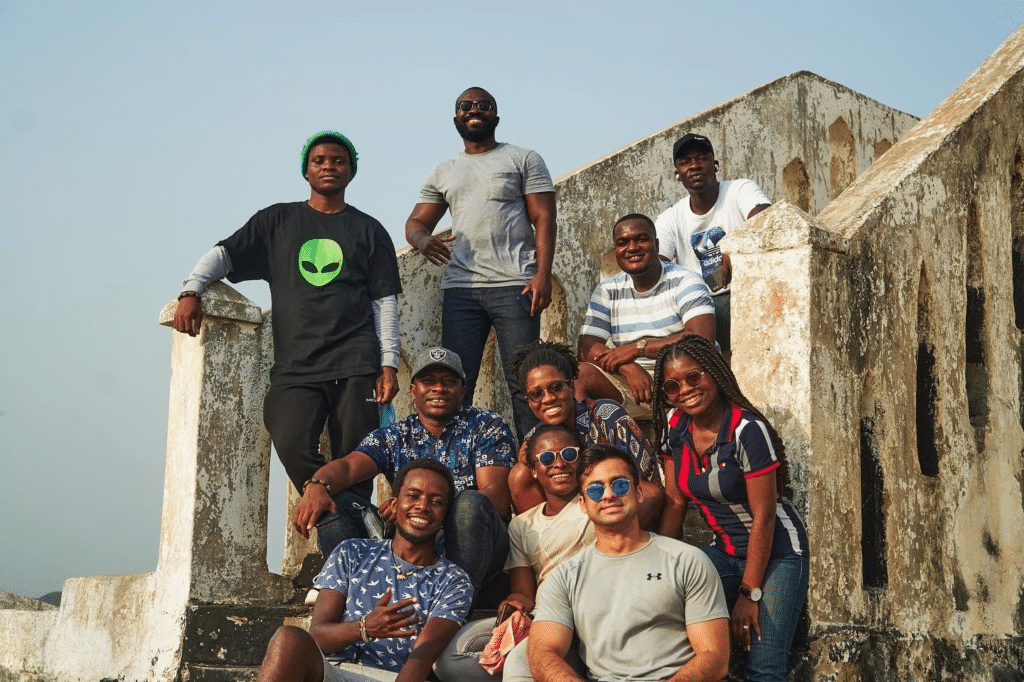 There's some sort of hope and renewed vigour you can feel among many working-class Nigerians from the 20th day of any month. The reason for this is quite simple: it is less than a week before payday.
In Nigeria and most parts of Africa, salaries are paid once, in the last week of the month. But employees often need money before payday. A school of thought advises that you cut your coat according to your size, but sometimes, you don't even have enough materials to do that.
The usual solution is loans with high-interest rates for many people, but Albert Owusu-Asare and Ameer Shujjah believe their new startup, Cadana can solve this problem. In addition to other services, Canada provides salary-on-demand for employees. They do this by partnering with employers to set a cap for how much employees can access before the month runs out.
As exciting as the business sounds, it throws up some questions. What happens when an employer does not pay salaries at the right time? What happens if an employee withdraws part of their salary then bolts without performing tasks that justify the amount taken?
Bolu Abiodun does an excellent job of providing answers to these questions in this article: Inside Cadana's plan to provide salary-on-demand without payback or interest
What I'm reading
Opportunities
Techpoint Africa is looking to hire a woman as an associate VISUAL DESIGNER. This you? Send a pitch with your portfolio to careers@techpoint.africa.
Are you a woman in tech? Here are some internship opportunities for you: backend engineer intern, fullstack engineer intern, product manager intern, QA engineer intern and UI UX product.
The Alpine Fellowship Writing Prize 2022. Get more information about it here
Get rewarded for gaining tech skills at the Microsoft Spring Skills Challenge. Details here
Heard about MTN Nigeria's Graduate Intern Scheme for Marketers? Check it out.
Identitypass is hiring. Check out available roles
OnePipe launches a writing challenge for Nigerian journalists. Three writers to win 1 million naira each. Apply here.
UN Women plans to select 60 trainees from 10 African countries for coding courses. Find the requirements and how to apply here
TeamApt has several job openings. Want in?
Paystack is hiring. Want to try out?
Applications are open for the Middle East, Turkey, and Africa GNI Innovation Challenge. Learn more about the challenge and how to apply here.
Have a great day.