The Russia-Ukraine War has been described as the biggest attack by one state against another in Europe since World War II. While the war lingers, cryptocurrencies have become a significant theme in the conflict as crypto donations pour in to support Ukraine.
On Thursday, February 24, 2022, Russian troops invaded neighbouring European country, Ukraine. While Russia's President, Vladimir Putin, described the invasion as a "special military operation," The Washington Post reports that more than 2,870 Ukrainian troops have been killed and more than 3,500 wounded.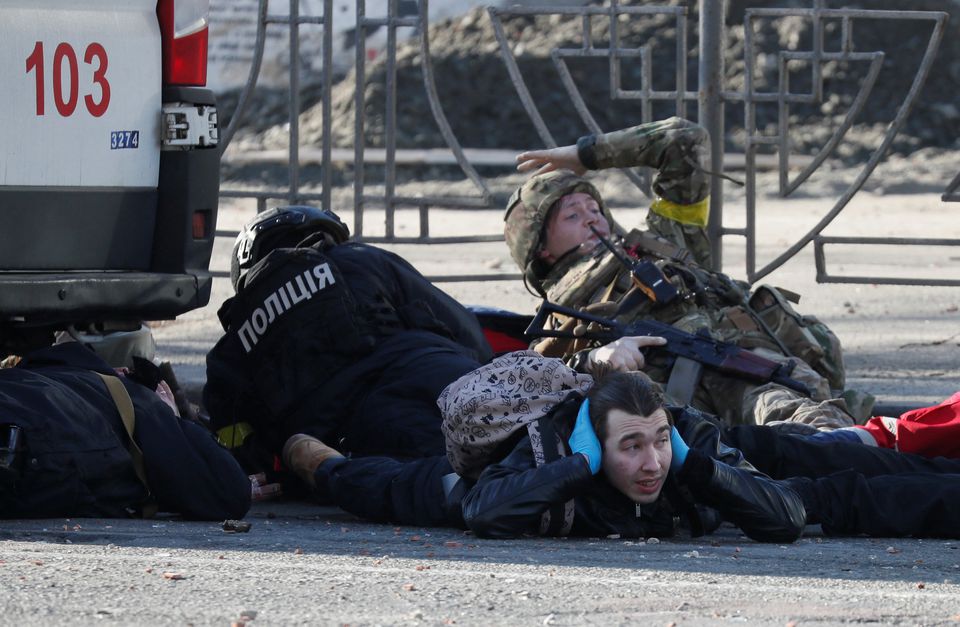 Russia and Ukraine are the two largest countries in Europe; however, their military capabilities are miles apart.
Russia has one of the largest and most powerful militaries globally, and according to Aljazeera, it spent $61.7 billion on its military in 2020. For context, that is 32.4% — $46.6 billion (≈ ₦19.15 trillion) — more than Nigeria's budget for 2019 and 2020 combined.
On the other hand, Ukraine spent $5.9 billion (₦2.4 trillion) on its military in the same year. Some countries have sent military equipment to Ukraine because of Russia's military superiority. It received shipments of weapons from the US as part of a $200m defensive package approved by President Joe Biden in December 2021.
However, support has also been pouring in for the Eastern European country in cryptocurrencies. According to CNBC, the crypto donations that have come in one week are valued at $54 million. But what does this mean for the global crypto market, adoption, and regulation?
Ukraine requested crypto donations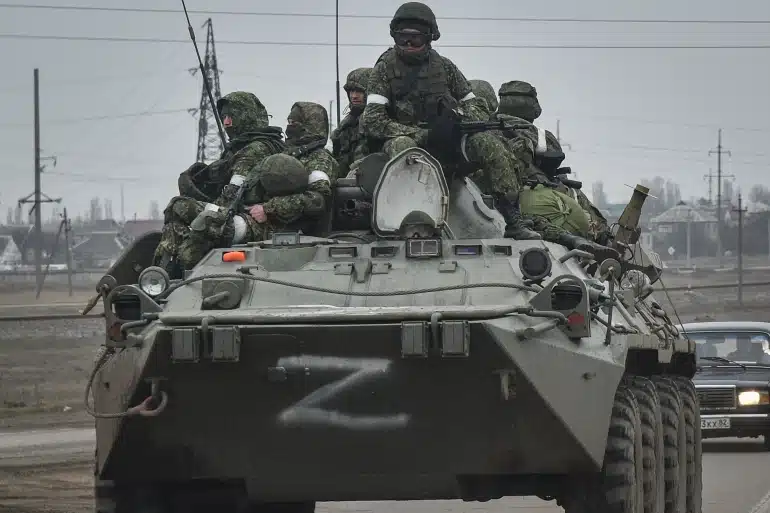 Ukraine's 31-year-old Deputy Prime Minister, Mykhailo Fedorov, made the call for crypto donations for Ukraine on Telegram and Twitter on Saturday, February 26, 2022.
Vitalik Buterin, Ethereum Co-founder, told his followers to be mindful of scams as he could not confirm the post's authenticity. After confirmation, Buterin deleted the tweet, and donations started pouring in. The Washington Post said 46,000 people donated amounts a little less than $100.
There were also large donations like the $290,000 from FTX CEO Sam Bankman-Fried, and $280,000 sent anonymously.
Interestingly, donations also came in the form of very valuable non-fungible tokens (NFTs). However, there is no need to sell them as cryptocurrency donations keep pouring in. Crypto analytics firm, Elliptic, also confirmed a $5.8 million grant by Polkadot Founder, Gavin Wood.
According to Ukrainian crypto exchange, Kuna.io, some donations have been turned to fiat, particularly Euro, and used to purchase military equipment.
How do crypto donations to Ukraine affect the crypto market, adoption, and regulation?
With crypto donations to Ukraine shining more light on already spotlighted cryptocurrencies, crypto evangelists have seized the opportunity to reiterate the benefits of cryptocurrencies and how people who oppose digital currencies have misunderstood them.
Crypto trader and investor Scott Melker tweeted, "Ukraine has received $50 million in crypto donations. Maybe it's not just for criminals," pointing out how nations have erroneously labelled crypto as a tool for illegal activities.
Popular crypto commentator Anthony Pompliano, aka Pomp, also rooted for crypto in a tweet that reads,
"This feels like a turning point for fiat currencies globally. A country currently engaged in violent combat to preserve its sovereignty and freedom is publicly soliciting bitcoin and crypto donations. Hard to imagine just a few years ago."
Indeed, cryptocurrencies have been the easiest and perhaps only alternative for the Ukrainian government to take donations.
After Russia's invasion in February, Ukraine's President, Volodymyr Zelenskyy, instituted martial law, suspending civil law and extending military rule to civilians, thus making it almost impossible to send and receive fiat currencies.
Despite current events portraying cryptocurrencies in good light, the market has not benefited from the increased popularity.
Within hours of the invasion, the value of flagship cryptocurrency, Bitcoin, plummeted by 8% — from $37,000 to $34,000 — while popular cryptocurrencies such as Ethereum and Solana dropped considerably.
However, as the conflict lingered and more sanctions were imposed on Russia, the price of Bitcoin soared to about $44,000. Just as traders thought a bull market was on the horizon, the largest crypto by market capitalisation dashed their hopes and fell to less than $39,000.
The market seemed to crash as the donations rose, probably due to the liquidation of the crypto assets received by Ukraine into fiat.
In contrast, crypto educator and investor Andy LaPointe told Techpoint Africa that "the global market cap of crypto is $1.84 trillion; even if all of the donations to Ukraine are sold at once, it wouldn't negatively affect prices."
While the donations to Ukraine aren't affecting the crypto market, they are working wonders for crypto PR; consequently, we could see more use cases.
Bitcoin could be legalised in Russia and Ukraine?
So far Bitcoin has only been legalised in one country in the world — El Salvador in September 2021. However, that could change as some experts believe Russia and Ukraine could legalise cryptocurrencies to keep their economies running as the war continues.
Morris Ebieroma, Co-Founder, Quidax told Techpoint Africa that "Ukraine's currency has taken a hit. This means that the government and people may turn to Bitcoin as a way of hedging their wealth. The government could eventually legalise Bitcoin as a means of giving its citizens a chance at financial survival."
However, Bitcoin hasn't been on an upward trajectory for weeks now. After posing a comeback on March 1, 2022, by reaching $44,000, the currency has continued to trade between $38,000 and $39,000.
While crypto evangelists have applauded El Salvador for making Bitcoin a legal tender, the move has raised some compelling red flags.
According to CoinDesk, the likelihood of El Salvador defaulting on its debt payment has increased by four times since it legalised Bitcoin. While Bitcoin's notorious volatility continues to affect the country's economy it continues to bet big on the digital currency.
Stablecoin on the other hand could be a safer bet for Ukraine to hedge against the depreciating value of its currency. Unlike Bitcoin, stablecoins are pegged to a fiat currency such as the dollar which means they have the same value as the dollar.
Interestingly, Ebieroma pointed out Ukraine might not be the only side considering making cryptocurrencies a legal tender. He said, "Russia could also legalise crypto as the country looks to bypass the heavy economic sanctions that are being imposed by the international community."
Reuters reported on Monday, March 7, 2022 that the Russian rouble has fallen significantly since it invaded Ukraine falling as low as ₽150 to the dollar.
On February 22, 2022, Russia's Ministry of Finance already submitted a bill to legalise crypto investments. With the war and sanctions already weighing on the Russian rouble, it is possible that Russia will take to digital currencies.
However, the effect this will have on the crypto market cannot be certain as El Salvador's legalisation of the currency did not affect the price of Bitcoin. But with Russia being one of the largest economies in the world, the outcome could be interesting.