Hello, people
How was St Valentine's Day? Did you spend it with your loved one(s)? Or were you a dogged soldier and kept on coding, writing, designing, and building stuff? Mine had a mixture of everything plus more. While the Nigerian government's ICT ministry entered a new relationship, I probably fractured one with my big mouth.
Yes, you heard that right; Nigeria's Ministry of Communications and the Digital Economy has entered a partnership with the European Union (EU) to aid Nigeria's digital transformation. The EU plans to invest €820 million ($927 million) under its global gateway initiative.
They reportedly plan to invest in digital infrastructure, digitalisation of public services, digital entrepreneurship, digital skills, and digital governance. Yes, the Nigerian government needs all the help it can get. I mean, it only just recovered from the breakdown of its digital identity management platform.
Besides the ID management platform, several Nigerian public websites were affected by a "technical glitch", so we hope the additional millions will help shore some of these glitches. The partnership terms are not clear, but let's hope it yields fruits, and none of the parties has a big mouth like mine.
Moving on, Let's talk about:
Airtel's strategic appointment
Stitch's plan to connect Africa
Remedial's plan to digitise Nigerian pharmacies.
Airtel makes a strategic hire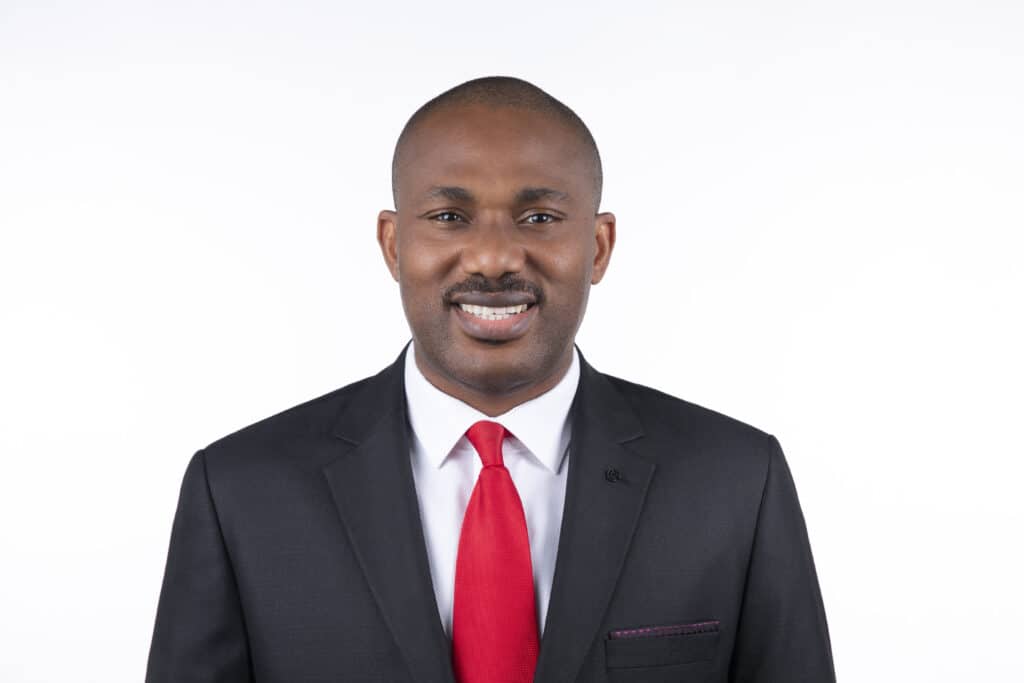 Sometimes, big business moves start with statements of intent. Actions that tell the world that you're not playing games. Three days ago, Airtel Africa made one of such big statements, as it poached one of MTN's executives, Bayo Adekanmbi, to become its Vice President.
According to Airtel, Adekanmbi will be "responsible for leading strategic business-wide initiatives, including innovation, strategic investment, operational efficiencies, and partnerships. In addition to this, he is also responsible for delivering Airtel Africa's Group Sustainability."
Some context: Adekanmbi served with MTN Nigeria and South Africa for 14 years, and it worked in various critical roles across strategy, marketing, and management. Before joining Airtel, he was MTN Nigeria's Chief Strategy Officer. He is also the founder of Data Science Nigeria (DSN), a non-profit focused on scaling AI research and knowledge in Nigeria.
Why this is interesting: So far, MTN has dominated Nigeria's telecom space. It is Nigeria's largest telecom services provider in terms of voice and data subscribers and network coverage.
In the last quarter of 2021, MTN's revenue ($1.07 billion), more than doubled Airtel's ($476 million). Consequently, like other Nigerian telcos, Airtel has significant ground to make up if it plans to get close to MTN.
In previous years, we've enjoyed data wars, an analysis of Internet subscriber growth using data from Nigeria's telecom regulators, but MTN and Airtel's financial reports offer deeper insights that we can't wait to explore.
Meanwhile, Airtel's Adekanmbi's appointment screams game on, but what other moves might we expect in 2022?
Stitch raises $21 million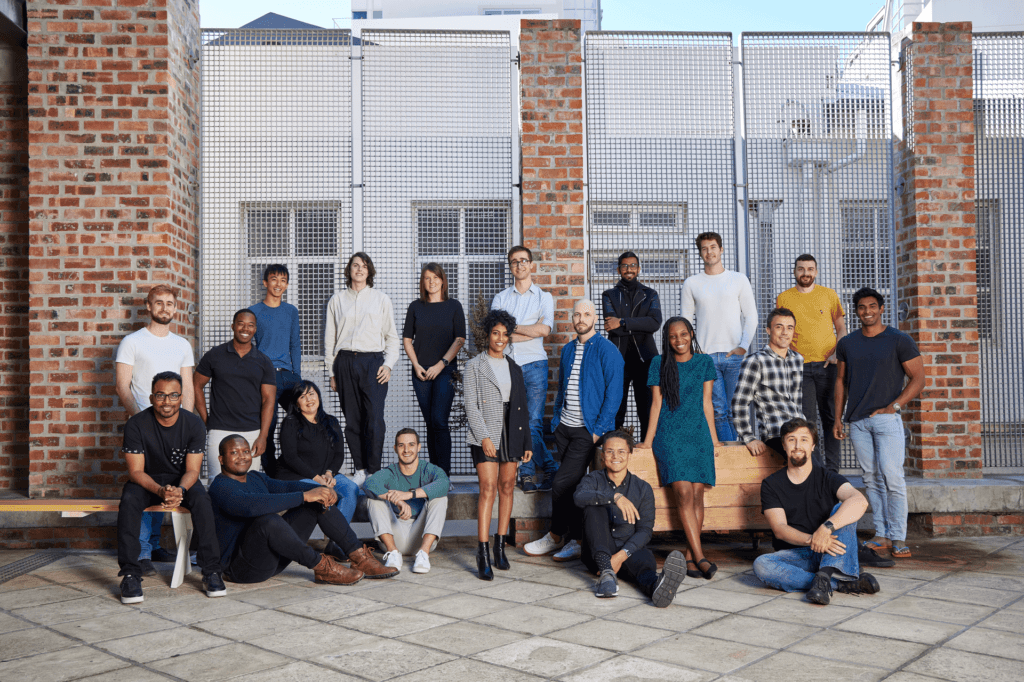 No one needs to mention that Africa's fintech space grows in leaps and bounds. You would be hard-pressed to find a week when an African fintech didn't raise money. Prove me wrong; I dare you.
You could, however, miss the different dimensions fintechs are taking, in response to market needs.
Today, API-fintech startups are building the infrastructure for financial data, which is becoming increasingly important.
To start the week, South African API-fintech startup, Stitch, has raised $21 million Series A to build its API infrastructure and a financial graph ecosystem for Africa.
What does Stitch do? Like most fintech infrastructure companies, it helps businesses build, optimise and scale their products using APIs connected to players in a country's financial sector.
For example, it could help facilitate communication between your Wallet app or savings app and your commercial bank.
While the likes of Plaid, Tink, and Belvo lead the way in the US, Europe, and Latin America, respectively, Africa's fintech API space is replete with players like Mono, Okra, OnePipe, and US-based Pngme.
Interesting point: Stitch defines its planned financial graph as a platform that will let businesses write code once, launch, and scale in multiple markets. Yes, it will facilitate communication between fintechs and banks across numerous African countries.
The big picture: Achieving interoperability in a heavily regulated industry is difficult enough in one country, but to do it in multiple African countries? That's on a whole new level.
Travel, remittance, and trade are still fraught with severe challenges within Africa. Hundreds of African Union meetings and a fully ratified free trade agreement has not changed much. Don't forget sub-regional trade deals from the EU and the US.
There's hope: Systemic problems can, sometimes, create entrepreneurial openings, as we saw with Norebase, so let's keep our fingers crossed for Stitch's success.
Stitch raises $21M for its API infrastructure and embedded finance platform. Read
Remedial plans to digitise Nigerian pharmacies
In 2010, NAFDAC introduced the Mobile Authentication Service (MAS) scheme to get customers involved in countering counterfeit and substandard medical products. By sending a one-time PIN, hidden behind a silver panel on a product packet, to a short code, a customer can know if a product is genuine or fake.
This measure was expedient because pharmacies and patent medicine stores stock substandard products on purpose or by accident. In the latter case, the business would start looking for credible suppliers and pharmaceutical companies to minimise such situations.
As usual, tech startups are here to the rescue.
Recently admitted into the Winter 2022 cohort of US-accelerator, YCombinator, and closed a $1 million pre-seed round is Remedial Health, a Nigerian healthtech startup that develops digital solutions to reduce the supply of substandard health products to pharmacies and medicine stores.
Led by Global Venture — that invested in TeamApt and Helium Health — and Ventures Platform, also invested in this round are Ingressive Capital, Voltron Capital, an Angel syndicate fund by Olugbenga "GB" AGboola, Victor Asemota, and Opeyemi Awoyemi. Interestingly, this is over 80% participation from African VCs and angel investors.
The two-year-old startup intends to direct this fund into rolling out its digital procurement and patient medication records (PMR platforms and also support its By-Now-Pay-Later
Read more: YC-backed Remedial Health raises $1 million pre-seed to digitize pharmacies in Nigeria
In case you missed it on Techpoint Africa
What Valentine's Day could look like in the Metaverse and Web3 era. Read
Sendchamp is bringing versatility to customer relations with a multi-channelled message delivery platform. Read
Related stuff I'm reading/watching
Opportunities
Do have a lovely week!