Good day,
Today I'm discussing:
The inside gist on WiiCreate
Morocco's digital nation ambitions
The inside gist on WiiCreate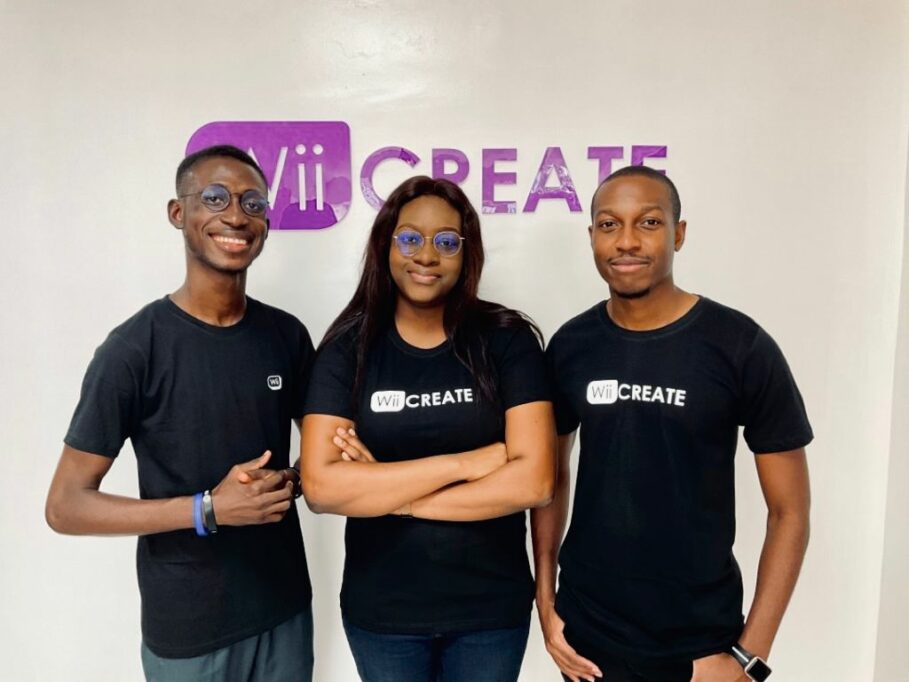 Before Techpoint, I rarely paid attention to tech startups. Apart from the rare acquisition or the glance at funding news headlines, the startup scene was not really my thing.
Fast forward a few weeks into my internship, and you'd usually find me on Twitter, doom scrolling Lists and Profiles. On one such occasion, I found WiiCreate.
The brainchild of Oreoluwa Shonibare and David Onwochie, WiiCreate was founded in 2017 after a tweet by the latter. Onwochie was looking for a co-founder with a graphic design background, and Shonibare fit the bill to a tee.
Since 2017, the company has served over 100 startups across Africa with companies like Cowrywise, Bumpa, Piggyvest, Klasha, among others choosing to throw in their hats with WiiCreate
Also, WiiCreate currently boasts two products: Merch box and Qwiik. While Merch box helps companies brand, ship and curate merchandise, Qwik allows anyone to send A4 documents anywhere in Nigeria.
Let me explain: Say you are in Lagos and want to apply for a job in Abuja, which requires you to submit your documents physically. All you have to do is go to Qwiik's website, upload the necessary documents in PDF format, choose how you want them to be printed, fill in the address, and voila, your document is on its way.
I feel like I'm letting too much out of the bag here, but if you are still curious, please watch out for Chimgozirm's article later today. There's some inside gist I'm not telling you yet.
Morocco's digital nation ambitions
Crazy things are happening in Morocco: On Friday, January 14, 2022, Ghita Mezzour, Minister Delegate to the Head of Government in charge of Digital Transition and Administration Reform, announced the launch of the initiative "MoroccoTech."
Well, maybe not so crazy, but what's MoroccoTech? According to Mezzour, it is the national brand to promote the Moroccan digital sector. The idea is to position the country as a digital destination of choice internationally while creating a global dynamic that will benefit all Moroccan ecosystems in their digital transformation.
In 2021, Moroccan startups hit a record-high of $29 million in funding, perhaps an indication of the country's burgeoning tech ecosystem.
It was worse: In 2017, the Moroccan government sought a $50 million loan from the World Bank to close the funding gap for tech startups and going by this analysis, there was quite a lot wrong with the ecosystem.
From a nascent private equity scene to lack of access to credit to restrictive regulations, Morocco's investment scene required some push. Personally, I'm not sure most African countries were all that different.
At some point in the country's recent history, Moroccans could not enjoy the use of WhatsApp, Facebook, Skype, or even YouTube.
The launch of MoroccoTech should hopefully see more Moroccan startup success stories. At least, much better than has been heard in the last few years.
TL;DR: Morocco is looking for outside investments into its tech ecosystem.
What you missed last week, maybe
What I'm listening to/reading/watching
This weekend, I finally listened to/watched Stromae's Racine Carrée concert. All the chills! Also listened to his latest song and I can't wait for the album to go live. Emphasis on can't wait.
A lot of people have been quick to cash in on the NFT craze, some in ways you wouldn't believe. Here's a restaurant selling memberships through NFTs
Opportunities
Have a splendid week ahead.