On December 9, 2021, Technext held the maiden edition of Technext Coinference, a cryptocurrency and blockchain event, in Lagos, Nigeria. Barely a month later, some of the discussions at the event are becoming very key crypto and blockchain innovations to look out for in 2022.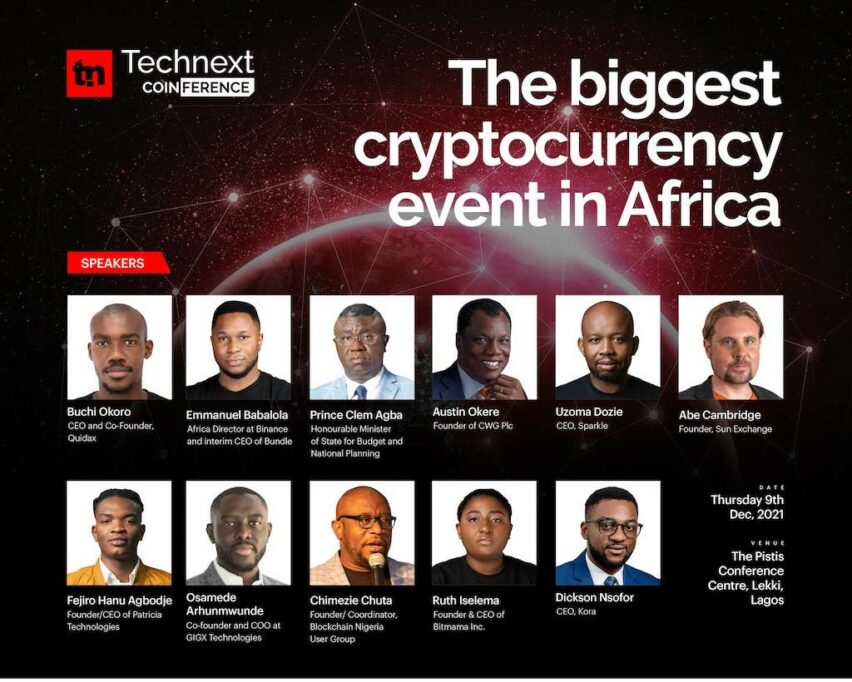 The event kicked off with a keynote by the Nigerian Minister of State for Budget and National Planning, Prince Clem Agba.
Even though the Nigerian government has not been particularly fond of cryptocurrencies, Agba made some interesting comments about cryptocurrencies and blockchain technology. He mentioned use cases for blockchain that could turn the tides in some sectors of the country.
Storing land as NFTs
The Minister said blockchain technology "opens up numerous possibilities for optimisation in our current systems across industries. And could be the biggest disruptor in finance and governance."
Citing how blockchain could be harnessed to store real estate information, he said, "in real estate and trade, we can harness blockchain to create and store all lands in their base units of a plot as non-fungible tokens (NFTs)."
This could go a long way in tracking the historical ownership of land on the blockchain. People can own lands and list them for sale the same way they own art on OpenSea, Rarible, and other NFT marketplaces.
How would it work?
A piece of land has to be tokenised, just like artworks, collectables, and music. Information about the land will be included, and it will be uploaded (minted) on a blockchain.
According to Finextra, tokenising real estate could also mean that several people can own a property together, giving more people without the financial wherewithal the opportunity to invest in real estate.
Owning real estate outside the country would also be possible. Buying a house in another country could be as easy as shopping online. Once a property is listed on a marketplace with all the necessary information stored on a blockchain, ownership details go to the buyer. And with the help of smart contracts, third parties would not be needed.
While these sound very interesting, Agba believes regulation still has to be put in place.
"To have a fruitful conversation about the regulation of any industry, it is first important to have an understanding of the structure of governance overseeing the industry ."
This, however, remains a challenge. The Minister said there is the question of who has the power to regulate cryptocurrency, a decision that can only be reached based on how cryptocurrency is classified — as a security, currency, or an asset.
Crypto and naira will work together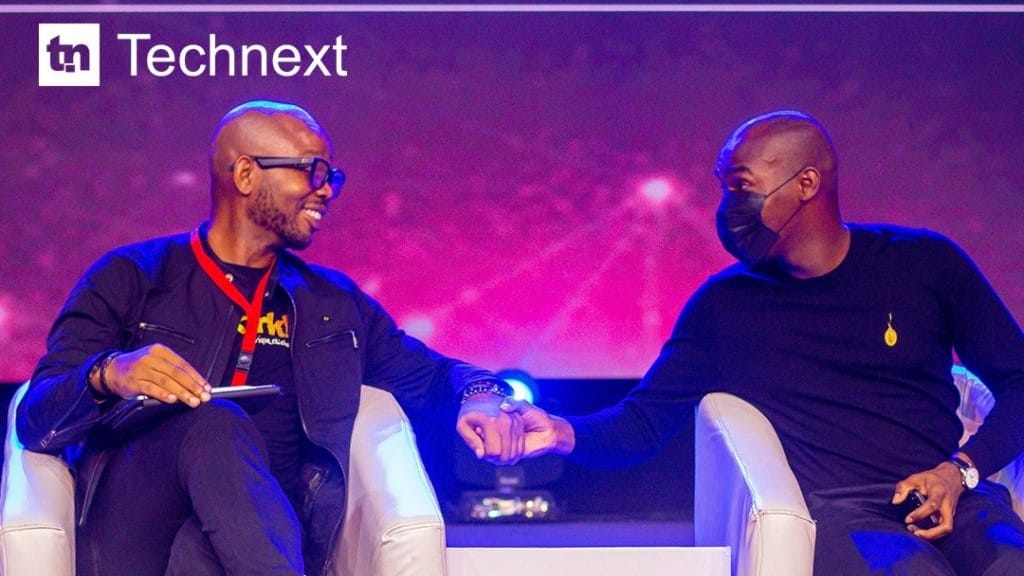 For a while, there has been a narrative that cryptocurrencies will replace fiat currencies such as the naira and the dollar. However, Buchi Okoro, CEO of crypto exchange, Quidax, doesn't think so.
"I've never really had the thought that Bitcoin would replace the naira. I believe that it is supposed to be a collaborative system where crypto works with local currencies to make life better for everybody," Okoro said.
He believes fiat currencies will continue to be relevant to finance the same way digital communication will not replace physical communication; they will work together to enhance each other.
One area crypto will enhance fiat currencies is cross border transactions. This use case has been one of the earliest for cryptocurrencies. A trader in Nigeria, for instance, can swiftly pay his Chinese counterpart with crypto.
One of the conventional methods of cross border transfers is the Society for Worldwide Interbank Financial Telecommunication (SWIFT). Transactions on it take up to four days to be completed. Sending via crypto takes a significantly less amount of time with lower fees.
Social media is going to the metaverse
The metaverse, NFT, and Web3 were some of the biggest buzzwords of 2021 in the crypto sphere. When social media giant, Facebook, changed its name to Meta, the metaverse got even more attention, and according to Forbes, it is a trillion-dollar revenue opportunity.
During a panel session at the Technext Coinference, Okoro said, "a lot of engagements that will happen in the future will happen in the metaverse. The things we do on Twitter and Instagram will be done in the metaverse."
He added that it will change the way we interact and how we live day-to-day life. Life as we know it could move to a virtual world. Digital platforms already play a vital role in many aspects of human life.
Although Mark Zuckerberg, Facebook CEO, did not say Meta's social media platforms will be turned into a metaverse, he did say, "From now on, we will be metaverse-first, not Facebook-first."
Like most innovations, the metaverse is still at the very early stages, and only a few people have experienced it. But with the commercial perks cited by Forbes, more investments could go into the metaverse, and we could subsequently see it go mainstream.
Solana is the blockchain to watch
Hanu Fejiro Abodje, CEO of alternative payments solution company, Patricia, has indicated an interest in the Solana blockchain, which has been touted as the Ethereum killer.
During his keynote address titled, Blockchain for Africa: The endless possibilities, Abodje pointed out how blockchain could disrupt African systems making them secure and more effective.
When asked about the interesting platforms on which to build blockchain solutions, Abodje unequivocally pointed out Solana, saying it's one blockchain that should be paid a lot of attention.
Solana is a decentralised blockchain platform founded in 2017. The chain has been praised for its fast transaction speed of over 2000 transactions per second, compared to Ethereum and Bitcoin that are only capable of about 15 transactions per second.
Despite the rapid transaction speed, the fees are very low, with an average cost per transaction of $000.25.
Fast transactions and low fees aren't the only things that make Solana a blockchain to watch. It brings ease and simplicity to using crypto platforms, reducing the financial barrier of participating in activities such as NFTs and decentralised finance (DeFI).
African NFT project, Afrobubble, was created on the Solana blockchain because of the ease the chain brings to buying and selling NFTs.
According to Chainalysis 2021 Global Crypto Adoption Index, worldwide adoption jumped over 880%, with Nigeria and Kenya among the top ten countries with the highest adoption rate. If this trend continues, we could see some of these projections come true in 2022.