Currently available on Google play store.
Avocat features an emergency push button and a one-on-one legal consultation service with acclaimed lawyers. With just a click of the emergency button, Avocat gets a legal professional to you within minutes. The feature works by broadcasting a victim's location to registered lawyers who are around the area.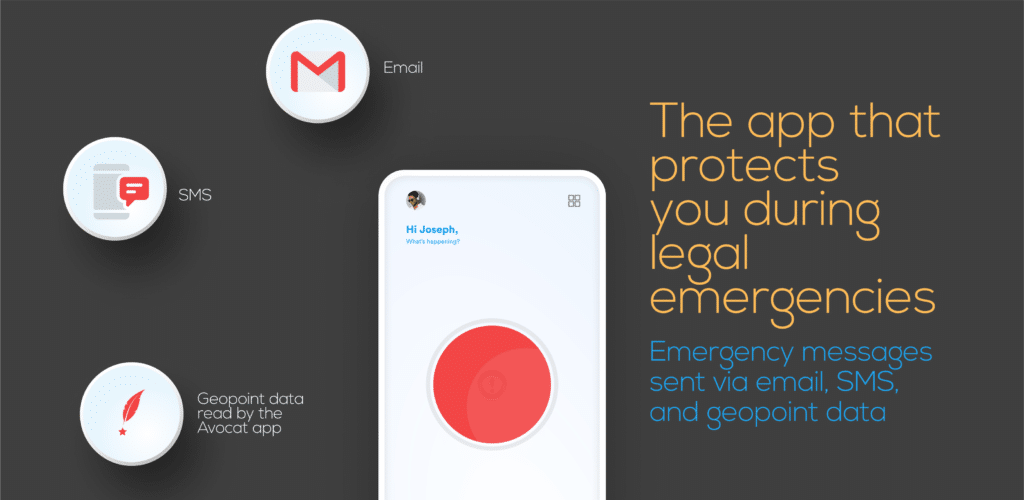 Every Nigerian has a right to live and be free but we've recently come to see these rights constantly violated in the form of abuse of power and domestic violence. Avocat was launched with the purpose of combating these security issues, simplifying the access to lawyers and bringing them closer to the masses. The Chief Executive Officer (CEO), William Chidube, hopes that Avocat, which was inspired by the #ENDSARS protests will help combat the issues of insecurity and violence that have proved eminent in our society. Avocat was recently awarded a non-equity investment grant from the Hague Institute for Innovation of Law (HiiL), Netherlands.
Avocat aims to work with qualified lawyers in different parts of the country. Once a lawyer is registered on the platform, they become a partner and begin to earn income by rendering their services through the platform. All lawyers are vetted to ensure their authenticity. Lawyers can download the Avocat app here and sign up.
With a subsidized subscription of 10,000 Naira yearly, a subscriber has access to the premium-tier emergency feature which sees lawyers receive notifications of legal emergencies happening around them. There is however, a free tier which sends out emails and SMSs to a user's emergency contacts if they ever push the emergency button. Also, lawyers are available 24/7 to give advice on your legal rights, land disputes, divorce settlements, domestic violence, protection and any other legal issues.
About Avocat
AvocatTM protects you during legal emergencies. It uses advanced geolocation technology to track your location accurately. AvocatTM plays a meaningful role in the protection of human rights and plans on continuing to be that medium with which the general masses seek legal counsel at a subsidized rate. It is currently available on Google Play store and coming to the Apple App Store in Dec. 2021.