Today I'm discussing:
Fundraising for first-time founders
Autocheck's $13.1m seed
VeriFind by VerifyMe
Paystack's Pay for Me
Hot takes of top investors on what first-time founders should know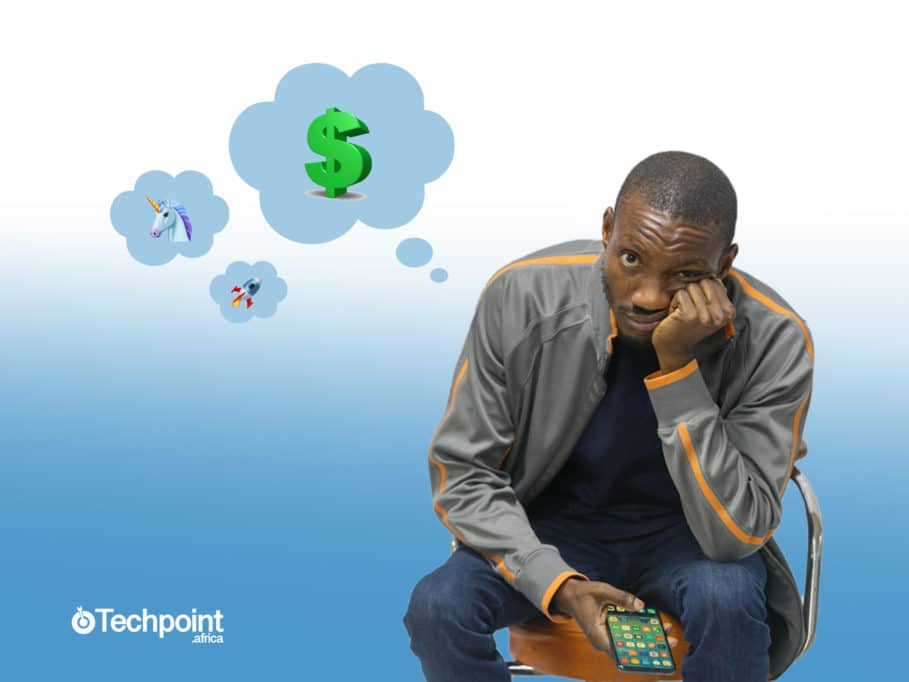 Dear Founder… Okay, I don't have an evocative letter for you; but, I do have something. You want to bet on that idea — a hunch or a path you believe will provide groundbreaking solutions to an existing problem. Well, congratulations. (Un)fortunately, money is a necessary fuel — read evil — and taking the well-trodden path of getting funding, you decide to find investors. 
What should I do? Is a frequently asked question, but I think more people should ask questions like "What should I not do?" "What is the surest way to fail big time?" *Winks* at the Inversion Mental Model. And with data projecting that nine out of ten startups will fail, these seem like crucial questions to ask.
We're here for you. At Techpoint Africa, we have a bi-monthly series titled Angels and VCs. We have frank conversations with investors, asking them questions like determining what startups to invest in and things they think founders should avoid doing.
Guess what? We curated some exciting and sound fundraising advice dished out by investors in our conversations with them. Our Reporter, Chimgozirim Nwokoma, has done the legwork.
Dig in and enjoy: First time founder? Here's everything you need to know as you start raising money
Autochek raises $13.1m to grow its car loaning platform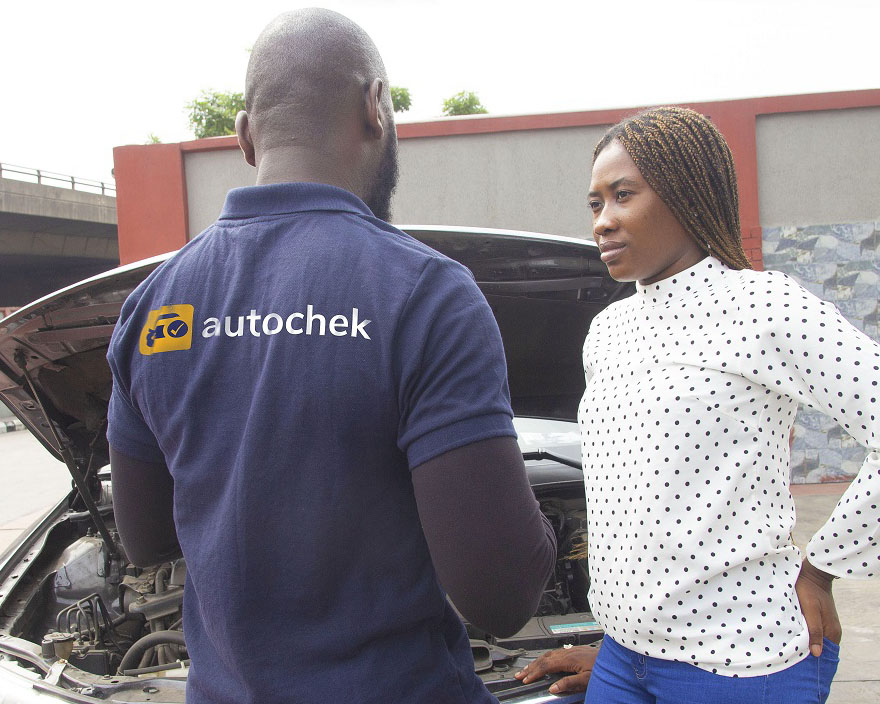 What's the news? In a recently announced seed round, Autochek, an Africa-focused automotive tech company, raised $13.1 million. The round was co-led by previous investors, TLcom Capital and 4DX Ventures.
Other returning investors are Enza Capital, Lateral Capital, Golden Palm Investment, and the venture capital arms of Toyota Tsusho Corporation & CFAO Group, ASK Capital and Mobility 54 Investment SAS, respectively.
This round comes after a $3.4 million pre-seed in November 2020. It will be deployed to improve the platform's loan financing model for car purchases and boost growth in its recent expansion into Côte d'Ivoire, with Egypt and South Africa in view. But, what does Autochek do?
The platform leverages technology in providing a way to buy new and fairly-used cars, with an option to pay in instalments.
Launched in October 2020 and founded by Ikot Ekpe, former Co-founder and CEO of Cars45, Autochek presently operates in Nigeria, Ghana, Kenya, Uganda, and Côte D'Ivoire.
They have partnerships with 70 African banks, including the United Bank for Africa, Bank of Africa, and NCBA Kenya, with a network of over 1000 auto dealers and over 15000 vehicles on its marketplace.
Zoom out: It will not be out of place to connect Autochek's growth to the various acquisitions it has undertaken in the one year of its existence.
On Tuesday, September 14, 2020, Autochek announced the acquisition and operational management of Cheki's Nigeria and Ghana arm. Cheki is an online marketplace for automobiles. And on Tuesday, September 7, 2021, Autochek announced acquiring Cheki's Kenya and Uganda arm for an undisclosed price.
Going forward: The company aims to address the issue of credit penetration in auto markets by increasing access to auto financing for consumers across Africa with a simplified digital-first financing process.
Another smart address verification tool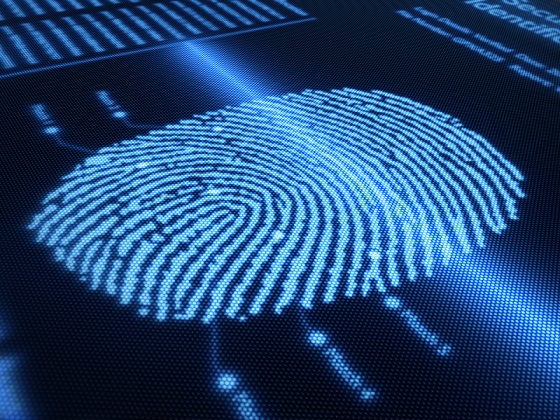 Is it just me? Living in Nigeria, you most likely have faced the challenge of describing unnamed turns that e-maps can't accurately capture to a delivery agent or a guest unfamiliar with your area. If yes, then you've experienced firsthand the impact of a poor addressing system.
Remember this? Inside the deep challenges of eCommerce and logistics in Nigeria
This issue affects not just delivery companies but Know Your Customer services for everyday businesses and individuals. How, for instance, do you verify the address of prospective clients or domestic staff? Smart address verification tools like Plus Codes, OkHi, and VeriFind, have been created to solve this challenge.
In July 2021, Nigerian Identity verification company, VerifyMe launched VeriFind, a geotagging solution to enhance verifying addresses.
VeriFind's AI-based Geographic Information System (GIS) works with data pooled from a verification logistics network of over 25,000 physical agents in Nigeria. In this way, it identifies unnamed streets and corners.
The platform promises a faster experience as its technology enables real-time prescreening of addresses using GPS. In four months, it claims to have recorded 200,000 address verifications and over 600,000 GIS checks from its smartphone users. Also, customers can build their verification model with VeriFind's Software Development Kit.
Thinking out loud:  One cannot help but wonder how effective this verification solution would be in actively tackling the issue of poor addressing systems for very remote areas.  Although, with VeriFind's technology backed by over 20,000 last mile address verification agents, its remote reach is highly probable.
You can now bill friends and loved ones with Paystack's Pay for Me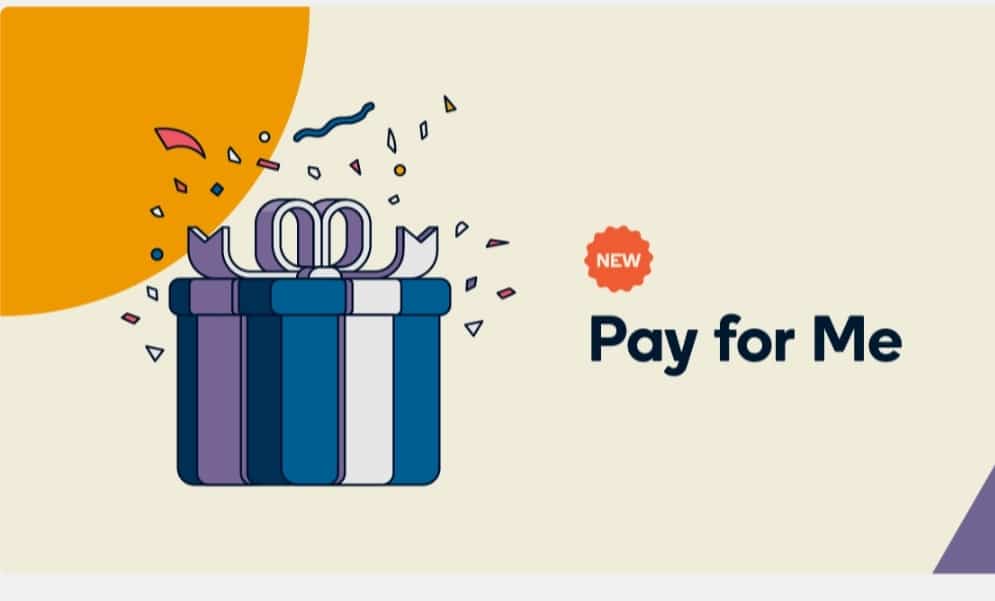 What's happening? African payment company, Paystack, has launched Pay for Me, a new feature that lets you shop on Paystack's and Product Link's storefront and have the bills paid by someone else of your choosing. I envision forwarding bills to rich aunties and uncles; sounds good if you ask me.
But how does it work? Let's say I want to use the Pay for Me feature to buy a bag on Paystack's storefront. I'll add the bag to my cart and fill in the necessary details at the checkout point. But, instead of selecting the "review and pay" option, I'll use the "Let someone pay for you" option.
This generates a link that you can share, even on social media. This service is available in Ghana, Nigeria, and South Africa.
Are my details safe? I know you care about your privacy, so does Paystack. When you send a Pay for Me link to someone, they only see your name and the product details. Information like your delivery address is not shown. Also, the buyer's details are protected; only their names and email address will reflect. Pay for me only works on Paystack and Product Link.
On that note, happy billing!!!
What I'm reading/watching
Ajala Travel: Nigerian globetrotter who saw the world but died at home in poverty. Read
is self-help bad? individualism vs collectivism once again. Read.
Chamath Palihapitya – The Knowledge Project #94. Watch.
Have a beautiful day!