Tessi Obasa is a young marine/offshore engineer in Nigeria who does video editing and special effects for fun. His first experience of online learning came in 2016 with a Udemy course on Android programming using Android studio. Since then, he's taken several other courses to learn new skills.
It was immediately evident during our chat that he loved learning and picking up new skills.
He's had his fair share of challenges in his learning journey, having to battle unreliable Internet connection, power challenges, and inadequate tools to practice with. Once, while taking a course on VFX special effects, the camera he needed for a project cost ₦800,000 ($4,000), which he couldn't afford.
For context, Nigeria's minimum wage at the time (2016) was ₦18,000 ($90). But he soldiered on, saying to himself, "My Tecno phone camera will have to suffice."
Obasa's story is not an isolated one, with youth across Africa unable to get the education they need in their country. They turn to edtech platforms to improve their chances of getting a job but are met with waves of problems.
A sore thumb
It's an open secret that Africa is facing an unemployment crisis. A large number of Africa's youth have no jobs or are under-employed.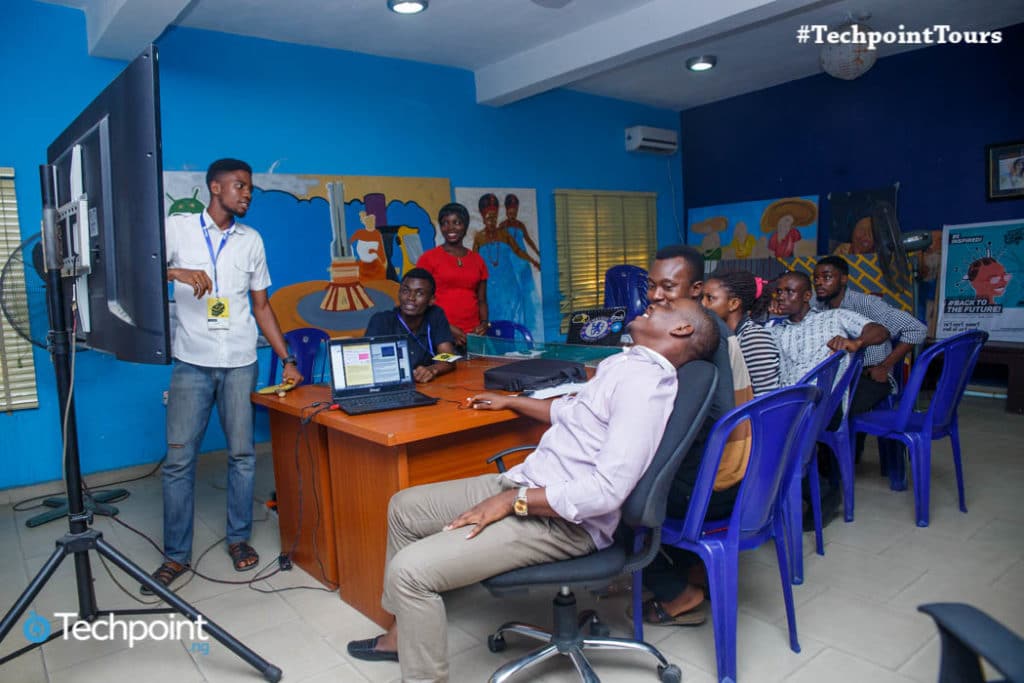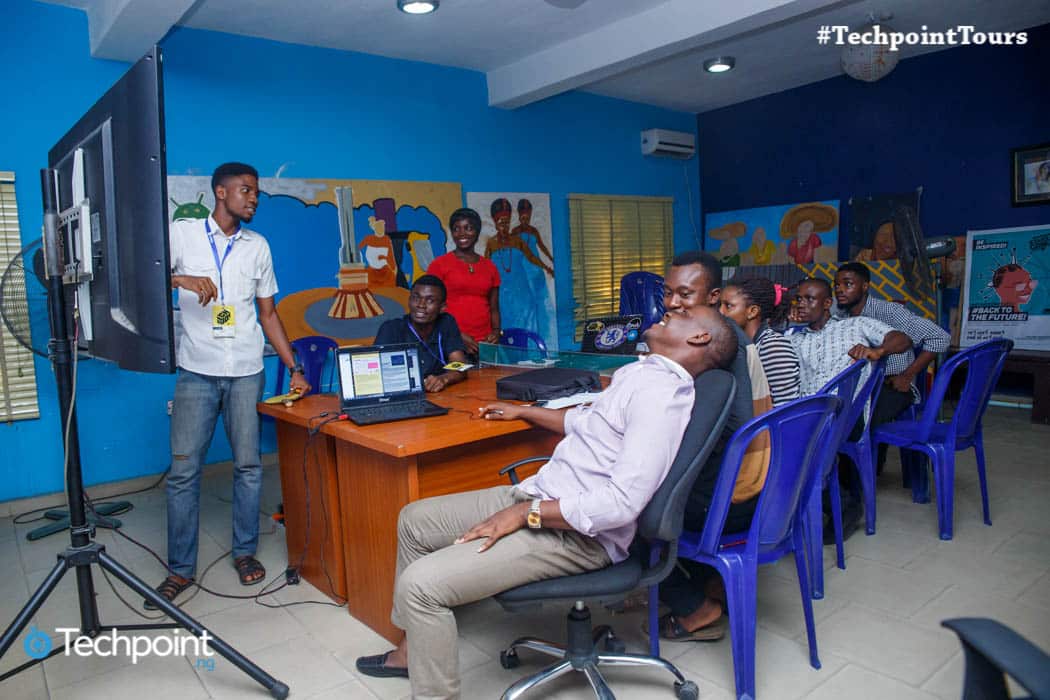 While the phrase "Africa rising" may have become hackneyed, one thing is not in doubt, Africa's young population is growing. According to data from the UN World Population Prospects (PDF), of the 2.4 billion new people that would be added to the current population by 2050, over half (1.3 billion) will come from Africa.
According to analysts at the World Bank, this army of youths would join the working population and could potentially drive between 11% and 15% GDP growth on the continent. While these are optimistic outlooks, with a history of not taking advantage of opportunities, even the most optimistic person would have a hard time believing that this population growth is a good development.
Between 2000 and 2007, the working-age population in Africa grew at 2.6% annually, resulting in 96 million new members of the continent's workforce. However, only 63 million jobs were created during that period — a shortfall of 33 million jobs.
According to data from the African Development Bank (AfDB) data, between 12 million and 15 million young people enter the job market annually. By 2035, Africa's working-age population is expected to grow by 450 million people.
However, a combination of a private sector incapable of absorbing them and the inability of governments to create suitable environments for them to thrive could mean that most of these youths could either be unemployed or underemployed.
Faced with the prospect of joblessness, young people are taking their destinies into their hands by gaining skills that would enable them to thrive in the workplace. For example, a report (PDF) by Google and the International Finance Corporation (IFC) shows that 31% of software developers in Africa were self-taught. This is a theme that plays out for most digital skills.
How youths are gaining skills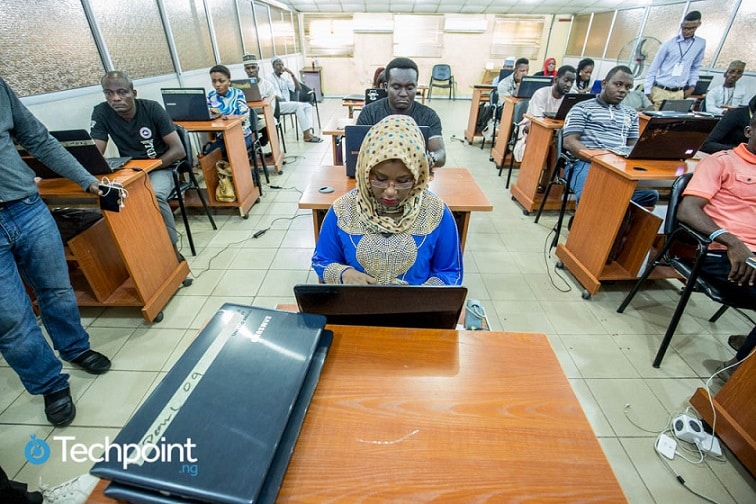 With no help forthcoming, African youths are taking their destinies into their hands. There are four major channels through which the skills gap in Africa is being closed:
Formal education
Whether through private schools, public schools, or vocational and technical training schools, formal education remains the best bet for most African youths to gain skills.
However, even that comes with its challenges. One-third of youths between the ages of 12 and 14 are out of school, while almost 60% of youths between the ages of 15 and 17 are out of school.
Bringing gender into the equation paints a more depressing picture — 9 million girls between the ages of 6 and 11 will never go to school, setting them up for a lifetime of exclusion; those who might be able to afford an education face the challenge of access.
According to Quartz Africa, 10 of the most populous countries in Africa have 740 universities serving more than 600 million people. Compare that to Latin America, where 1,834 universities serve a population of 434 million people.
That means that, without the ability to leave their countries for education, many African youths will not get a university education.
Edtech
Edtech platforms have seen increased patronage as smartphone penetration has increased across Africa. The coronavirus pandemic further accelerated its adoption as educational institutions across the continent were shut down. However, there are still two major problems with using edtech platforms: affordability and accessibility.
According to Blessing Abeng, Director of Communications at Ingressive for Good, high data costs, unreliable Internet connection, inconsistent or non-existent power supply, and lack of tech tools for practice are some of the challenges African youths face in gaining tech skills.
This is a view shared by Obasa, who says, "Gadgets are expensive due to inflation. If you have the required gadgets, learning online will be much smoother and easier," he says.
Godwin, another learner, adds, "I once had to take a course on edX but could not afford the certificate even though I finished the course." A certificate on edX could range from $99 (₦40,687) to $149 (₦61,237).
Private sector
The private sector is involved in providing African youths with skills, especially those required by the organisation. For example, with African tech talents being poached by companies from the West, some African startups are having to train talents in-house to have any chance of competing.
Hotels.ng, a hospitality startup in Nigeria, runs the HNG Internship, a three-month programme that aims to make newbie programmers professionals capable of getting a job. Cowrywise also has a design fund aimed at helping more women get into design.
Peer/self-learning
This channel has been heavily influenced by technology. With many youths unable to afford to pay for an education, self-learning is often the only route left. Through YouTube videos or edtech platforms that provide some of their content for free, many African youths have acquired the skills that have enabled them to get jobs.
A multi-pronged approach to upskilling Africa's youth
If you've read up to this point, it is clear that the task of helping African youths gain the right skills is a huge one and cannot be achieved by any one person or group. Instead, it will require collaboration between all relevant stakeholders.


Revamp the education sector
It's no secret that the education system in Africa needs a massive overhaul. In 2021, only 14 universities from Africa made it into the top 1,000 universities globally, according to a ranking by The Center for World University Rankings (CWUR) -- only 4 schools have been added since it released its 2016 rankings. This shows that Africa's educational sector is inadequate to serve the needs of a rapidly evolving world.
For significant progress to be made, an overhaul of the entire curriculum at all levels is required. Digital and technical skills that are valuable in the digital economy must be taught, beginning at the primary level if African youths are to compete globally.
African countries can take a cue from Kenya's DigiSchool Programme and Rwanda's mission to have more smart classrooms.
Expand digital infrastructure
For technology to play any role in upskilling Africa's youths, the necessary infrastructure must be provided. This could be in the form of expanding broadband coverage and providing access to laptops or hubs where young people can access these devices.
Data connectivity is also a major requirement. Most African countries have some of the highest data costs globally and are out of reach for most young people.
Public-private partnerships
While governments have a major role to play, the reality is that they cannot solve this problem alone, and so public-private partnerships should be utilised to provide African youths with skills.
Collaboration between governments, multinational development banks, and the private sector will create room for innovative financial models which promote upskilling among Africa's youths.
"The government can work with power providers to make sure that we have power for a specific time. That way, we can plan. They can also partner with edtech companies to subsidise the cost of these courses," Godwin remarks.
Partnerships between the government and the private sector can provide coworking spaces, libraries or give power to people in rural areas often overlooked by traditional energy solutions.
The Edo State Government of Nigeria recently partnered with Decagon to build a tech park to train 15,000 software engineering talents by 2025. Likewise, the Lagos State Parks and Gardens Agency (LASPARK) has partnered with private organisations to convert recreational parks into makeshift innovation centres.
Another area for public-private partnerships is job placement. Learning a skill is no guarantee that you will get a job, so governments can partner with private organisations to help them with jobs or internships.
"Placement helps, not just learning skills but channelling the skills into usefulness," Collins notes.
Utilising technology to upskill Africa's youth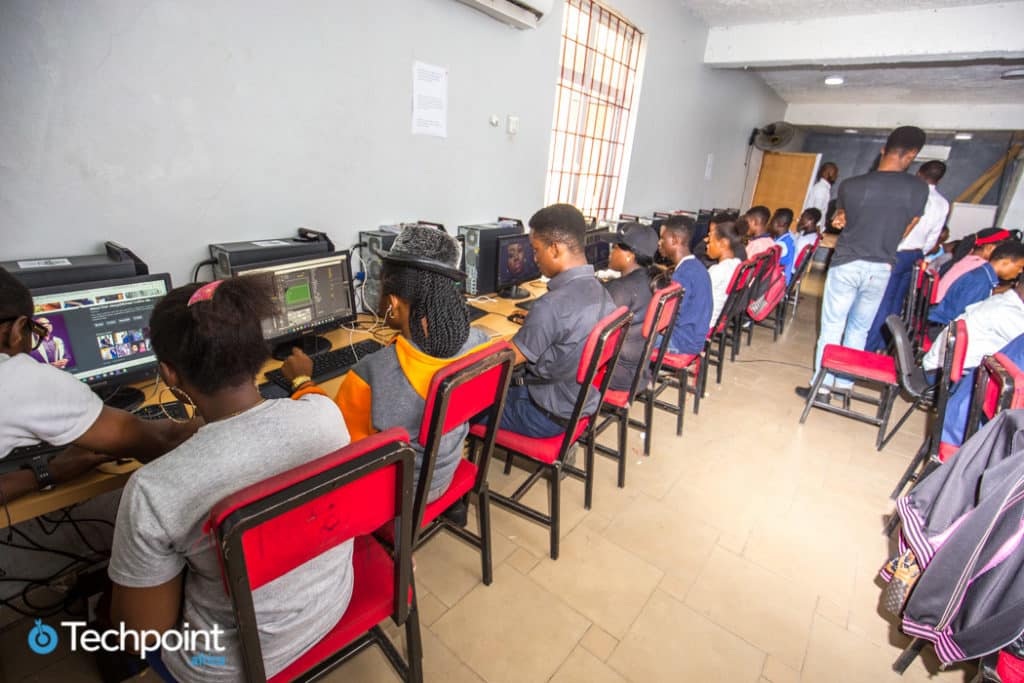 "Tech has a multiplier effect, and the lockdown made it very obvious that so much can be done with technology, especially online," says Ingressive for Good's Abeng.
This multiplier effect is why Africa needs to harness technology to provide skills for its youth. Without the need to be physically present, technology can provide technical and vocational skills to African youths.
Abeng reveals that during the COVID-19 pandemic, Ingressive for Good partnered with Coursera to give scholarships to 5,000 people and help them learn skills to increase their earning power. The response was massive.
"We expected only 2,500 to take it seriously, but 20,000+ people applied, over 5,000 were enrolled, and over 4,000 completed courses," she claims.
The organisation also has partnerships with DataCamp, Facebook, Jobberman, Geneza, Zuri, and HNG to train almost 100,000 people in digital skills. The same can be applied to virtually any skill.
Africa's population boom could become a curse if there are no plans to take advantage of it. However, it could drive progress on the continent if managed well and technology could play a massive role in that.