Sometime in 2012, the Lagos State Ministry of Environment created an agency, Lagos State Parks and Gardens Agency (LASPARK), that would be responsible for the management, maintenance, and regulation of parks and public spaces in the state.
Since creation, the agency has focused on maximising public spaces by including a wide range of features and services that attract users, thus making the facilities operational and functional for a long time.
---
Suggested Read: Lagos state launches free Wi-Fi service at Alausa. What's next?
---
To date, LASPARK has 327 parks and gardens in its database, 212 of which are state-owned. These parks have mostly served as venues for picnics, recreation, and hangouts. But LASPARK's recent partnership reveals that parks in Lagos would no longer only be spots for entertainment and recreation, but also for innovation.
To this end, LASPARK, in this collaboration with Versecom, Lagos State Employment Trust Fund (LSETF), IHS, and Leadspace, aims to promote research and development by giving free spaces in state-owned parks for erecting innovation hubs. The facilities will be called Lagos Innovates Centres.
Having these hubs in place is expected to cause a shift in park visit times which have been reduced to evenings, weekends, and holidays.
According to the CEO of Versecom, Timilehin Odusina, the initiative aims to make low-cost working spaces and industry-focused laboratories available across the state to support startups, businesses, and individuals in the energy, agriculture, health, fintech, logistics, and mobility sectors.
He stated that while this will significantly remove the constraints associated with accessing necessary machines and equipment, it would also create an enabling environment that would further encourage innovation.
When fully operational, the initiative is expected to relieve tech-enthusiasts of the costs of office space rental and equipment acquisition, thus making it easy to develop innovations especially with solutions that require hardware prototypes.
Already, the first of such innovation centres has been completed. Techpoint visited the Rafiu Jafojo Park, Shasha, Alimosho, where the first Lagos Innovates Centre is located.
Timilehin revealed that four other proposed specialised hubs will be centrally situated at parks in Jibowu (Education Hub), Ikeja (Health and Smart City), Victoria Island (Financial Literacy), and Ikorodu/Epe (Agriculture). However, he mentioned that the functionality of each hub is still tentative.
Defining each partner's role in this, Timilehin said Versecom is responsible for the low-cost hub initiative, LASPARK makes the space available, LSETF drives capacity building in the hub and IHS builds the hub, while Leadspace manages the community.
Energy and Environment Hub
The Energy and Environment Hub, first of the Lagos Innovates Centres, is aimed at supporting startups and individuals operating within the energy sector. And it opened on Monday at the Rafiu Jafojo Park, Shasha, Alimosho.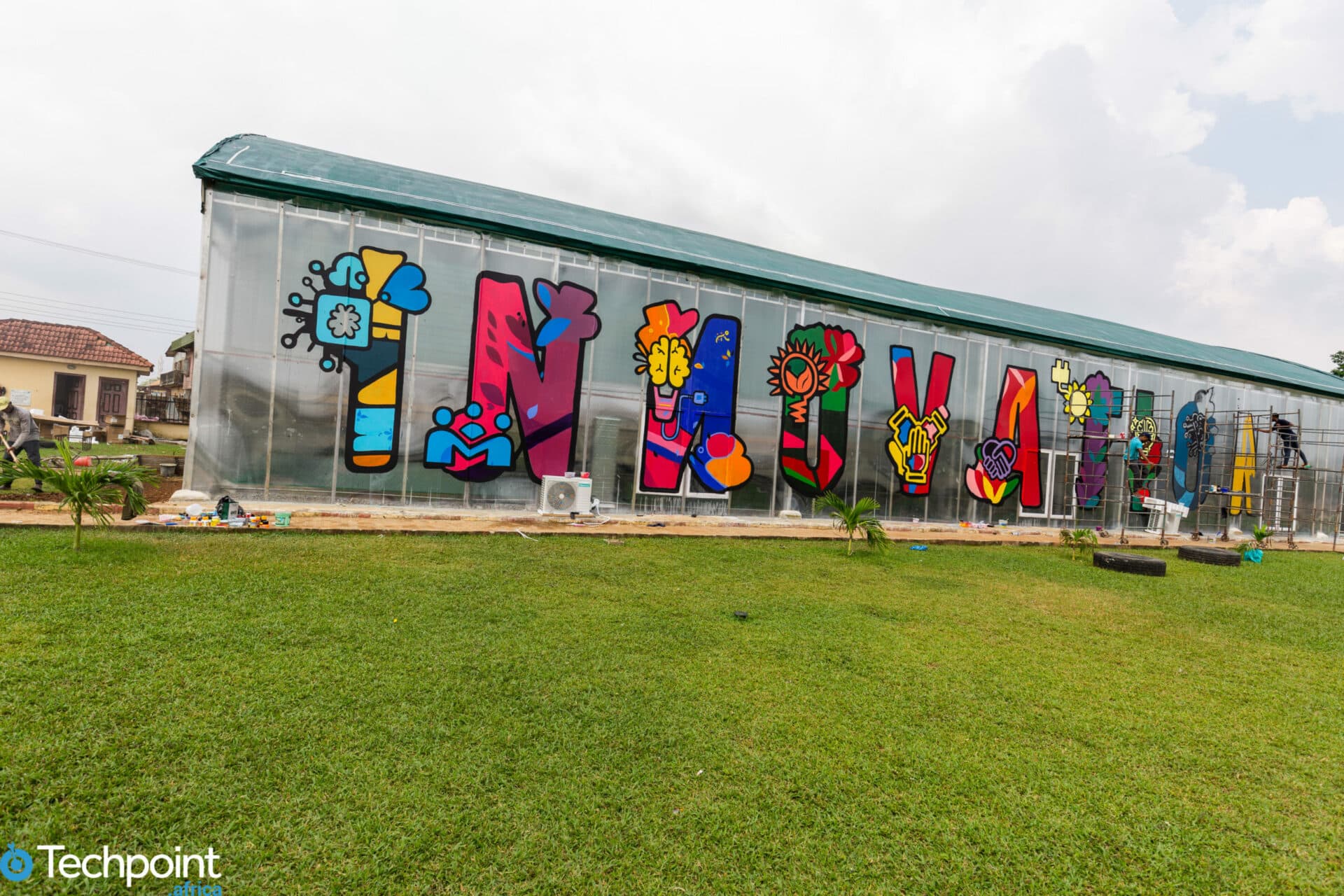 Apparently, the choice of location for these hubs seems strategic and deliberate. Alimosho, for instance, is the largest local government area in Lagos with proximity to a commercial business centre like Oshodi.
On the approximately 15,447 square metre park, this hub lies on a portion that once served as a basketball court.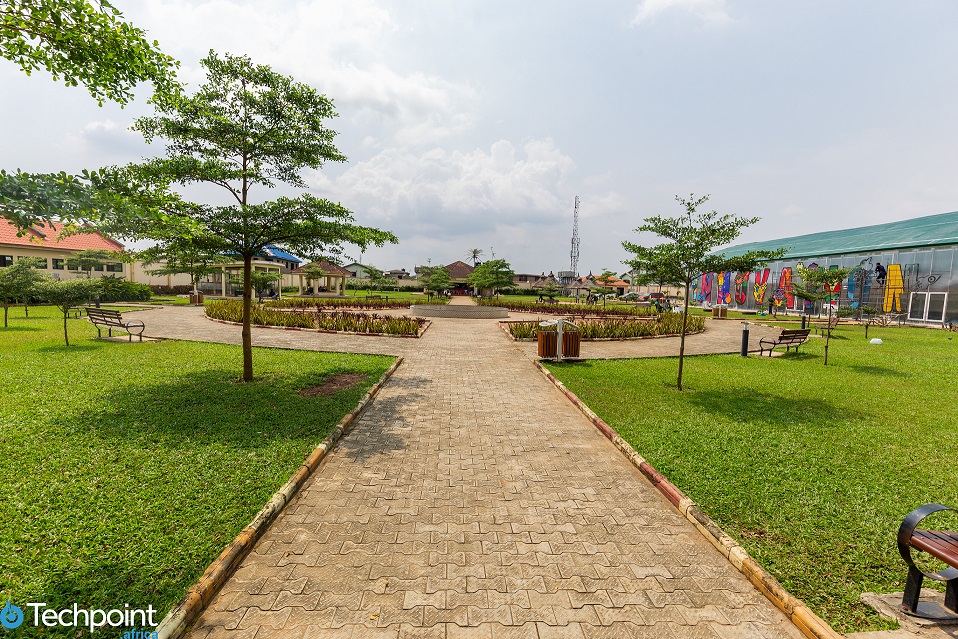 The structure has a large enclosed hall with a seating capacity of 600, which is expected to serve as a shared space during the day and a basketball court in the evening. The working space can be used daily for a ₦1,000 ($2.76) fee.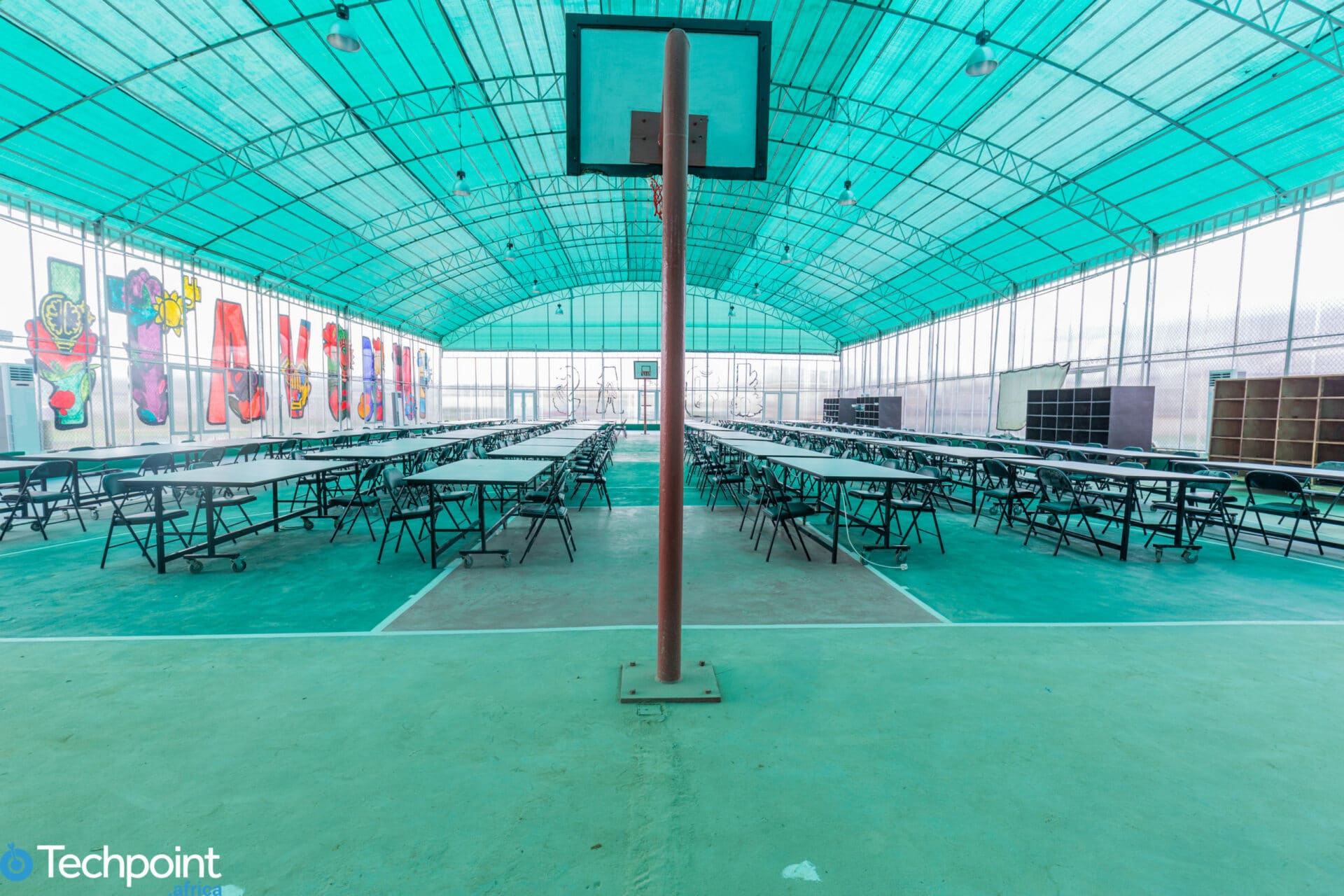 The dynamic design of the furniture makes it collapsible, allowing for stacking and rearranging to restore the hall's recreational form.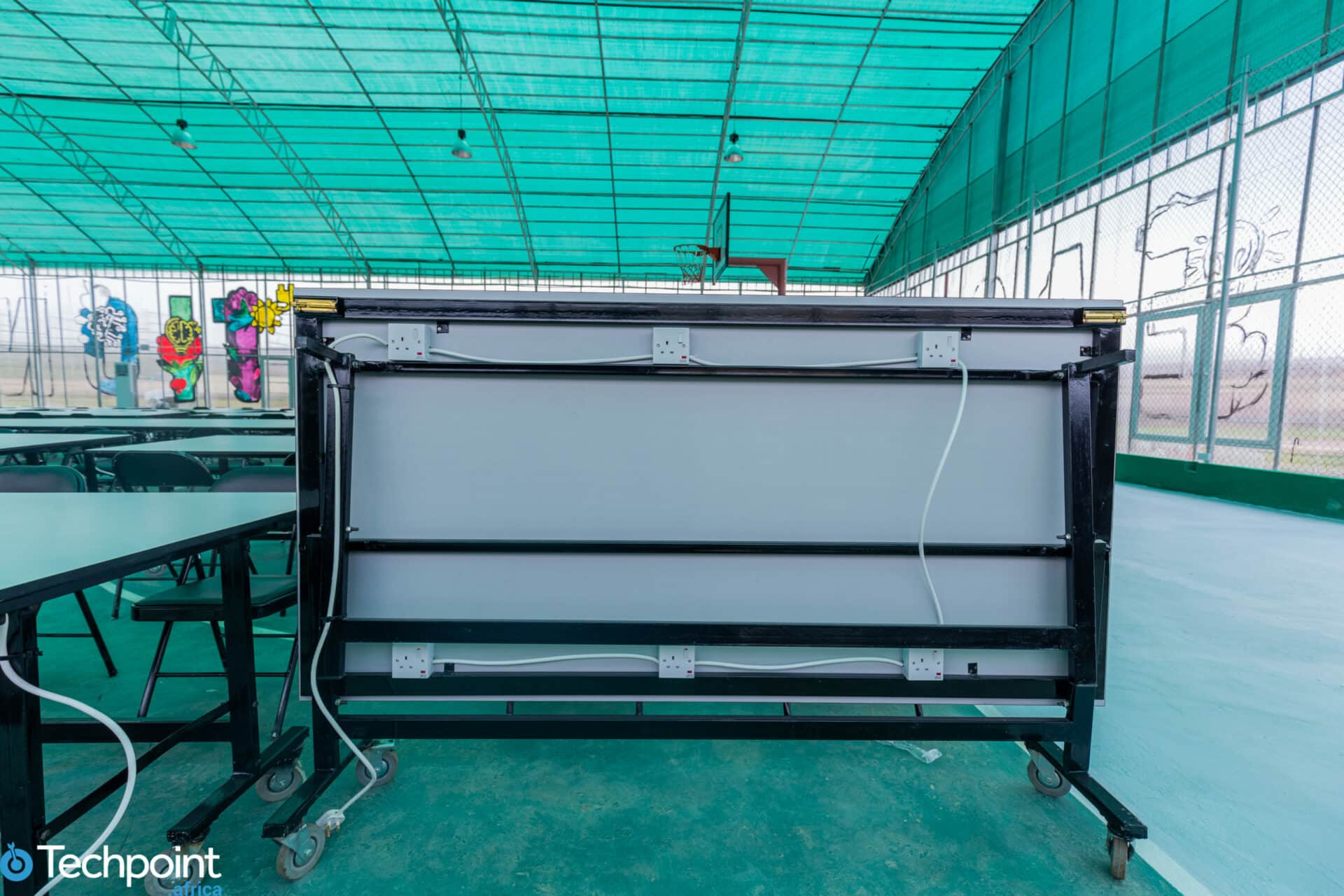 Also within the building is the energy lab that contains a computer numerical control machine, an industrial soldering machine, a rework oven, and an oscilloscope, among others.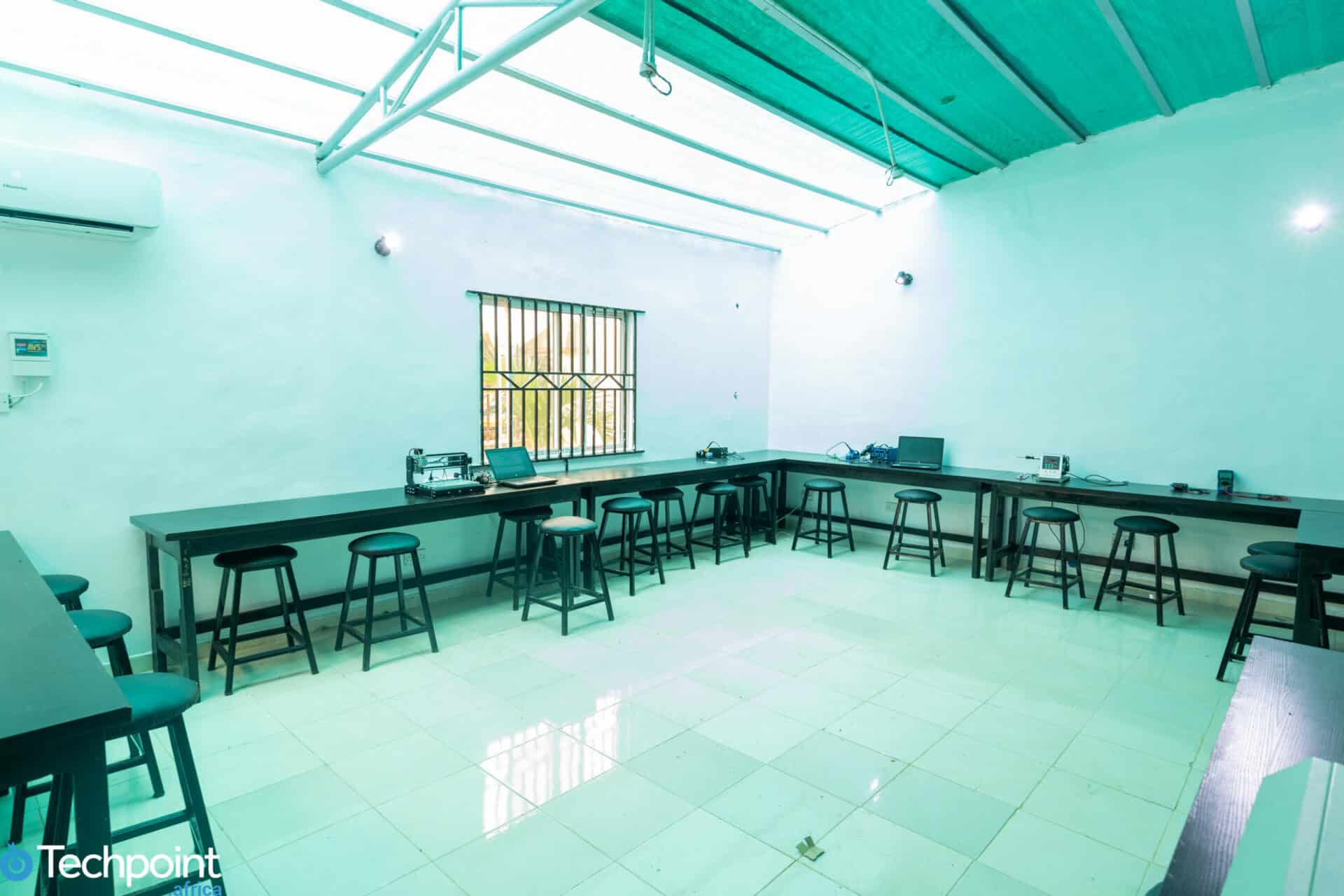 Individuals can easily access equipment to test their products or build a prototype at an affordable daily fee of ₦1,000 ($2.76) which is meagre compared to what is obtainable with private establishment's offerings.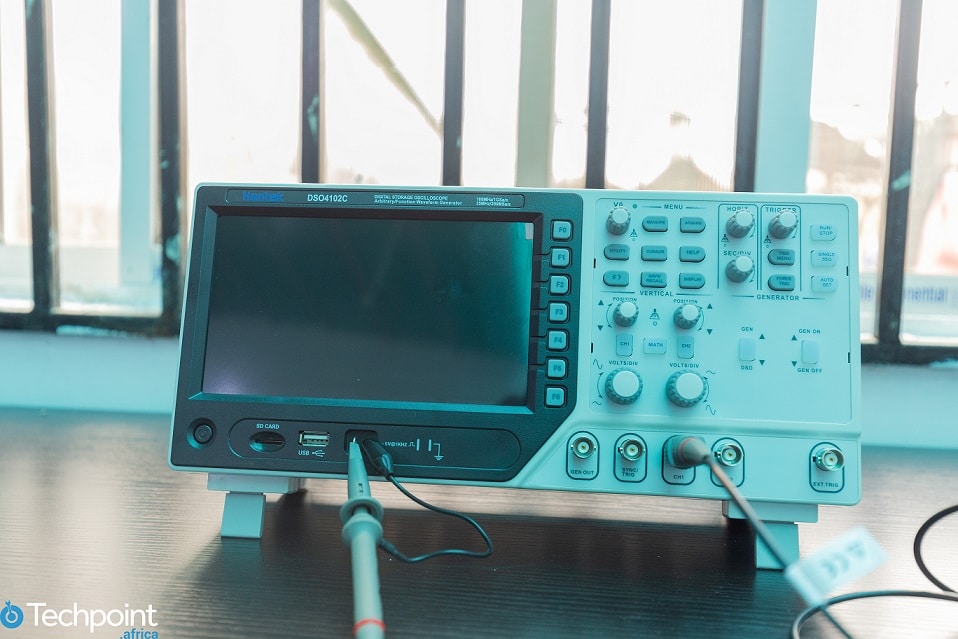 Timilehin said, "The hope is that more energy startups will gravitate towards this place. This will be a base ground for a new solar solution or a new inverter innovation. It will also promote green energy and help to solve environmental challenges."
He, however, submitted that the effect of this single hub may not be largely felt until similar hubs begin to spring up in other locations. However, he is positive that all the hubs would eventually evolve into a central innovation space investors can visit when they seek industry-focused initiatives.
Eventually, if this is sustained as proposed, it could be a form of government's investment in human talents to drive its smart city dream.