Africa's automotive sector has had its share of challenges over the years. Despite the well documented harmful effects of carbon emissions on our environment, petrol engines in cars, bikes, and heavy-duty vehicles rule most roads across the globe in 2021.
However, companies in more developed countries are embracing clean energy solutions.
Tesla, founded by serial entrepreneur, Elon Musk, is one of the world's most popular electric vehicle manufacturers. Lesser-known companies like Rimac also make Roadsters.
Despite making some important strides, African companies sorely lag behind their global counterparts where renewable energy is concerned.
Interestingly, some African startups and entrepreneurs are taking the bull by the horn. Indigenous companies like Nord and Asian companies like Hyundai have been delving into the technology for the Nigerian market.
So far, it has been difficult to achieve improved adoption of electric vehicles. But a certain Nigerian entrepreneur is taking a gradual approach to cleantech for transportation.
Tolulope Williams is a legal practitioner who loves tech, toys, motorbiking, and travelling. And in the late 2000s, he made several trips to Asia.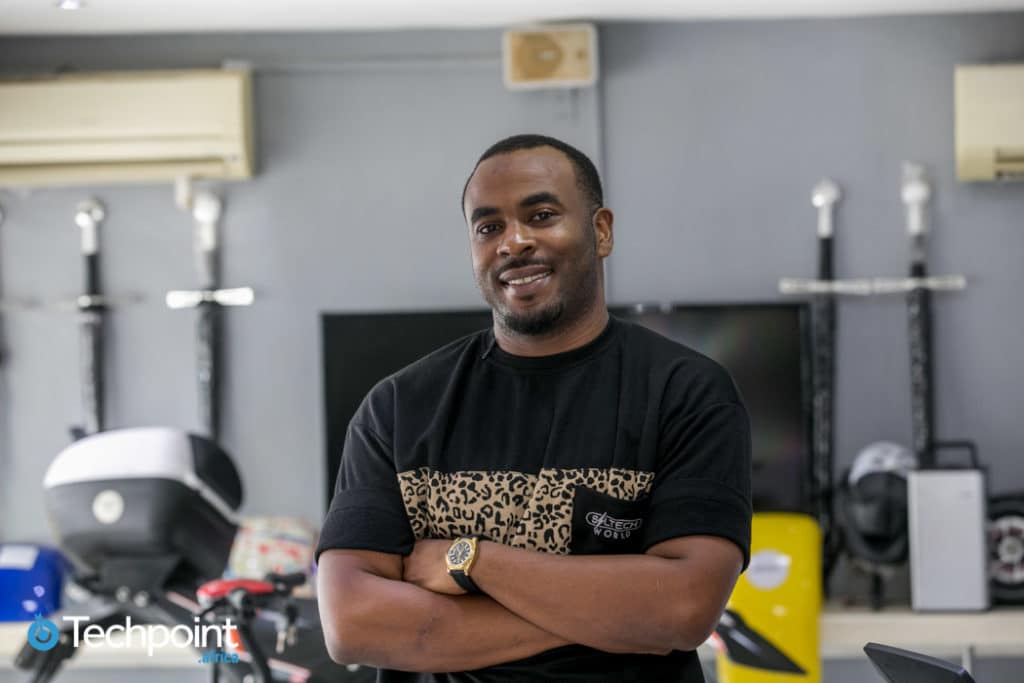 Williams visited several trade fairs, and a trend caught his attention; he saw several innovations and captivating technologies based on clean energy. The bike lover in Williams came to the fore as he decided to purchase an electric bike which he brought back home to Nigeria.
"I think everybody wants to be a biker, as well. I always wanted to be a biker. But, I didn't think I had the time to ride or maintain a petrol engine. So, using an electric bike, I realised like, maintenance is way easier, and it's user friendly," says Williams.
Most Nigerian roads are notoriously bad and ridden with potholes, usually a nightmare for drivers, commuters, or any traveller, regardless of the vehicles they use.
In 2018, The World Health Organization (WHO) estimated that 39,802 road traffic fatalities occurred annually in Nigeria. This means over 105 people die from road crashes daily in Nigeria. Besides notoriously bad roads, the country also has a history of epileptic power supply. The World Bank also reports that in 2018, 56.5% of the country's population had access to electricity.
William's decision to bring an electric bike to Nigeria could naturally raise the question, who buys an electric bike in Asia with better roads and stable power and brings it to Nigeria? Well, someone as passionate about clean and awesome looking technology as Williams.
When he returned to Nigeria with his bike, he discovered that the vehicle's suspension wasn't good enough for local roads since it was made for European and Asian markets with better roads.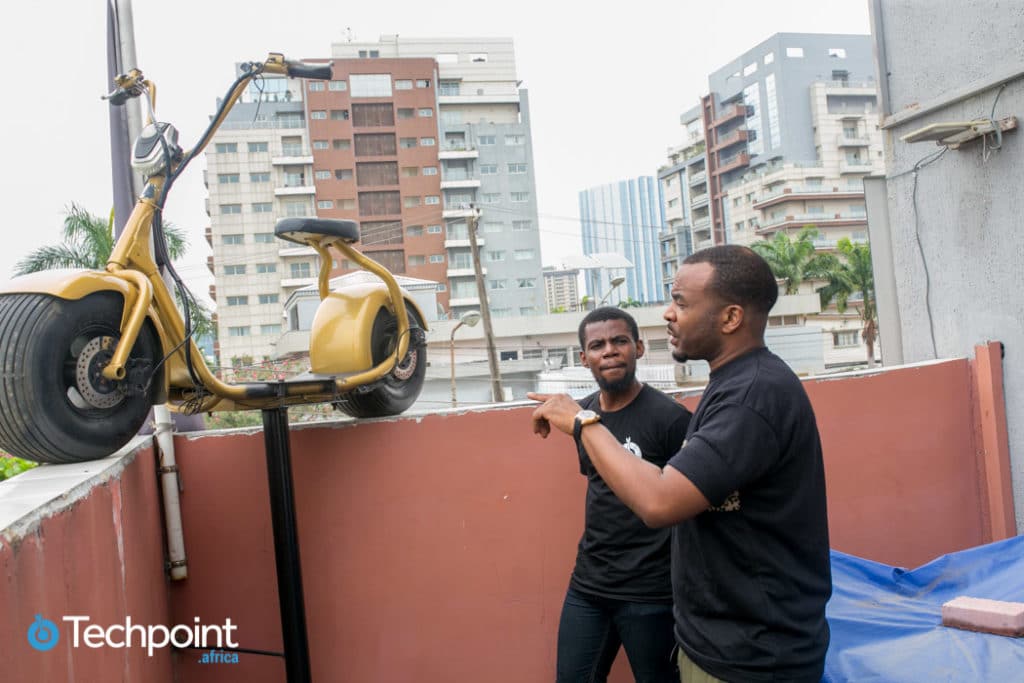 Williams decided to do something about it, and that decision took him on a journey that birthed Savenhart Investment Limited Technology (Siltech), a renewable energy transportation technology company, in 2012.
Being a lawyer by trade with no formal technology training, passion was all he had to go on.
"Law really wasn't my passion, to be honest. If you knew me from a young age and came to my room, you would see toy cars arranged everywhere. I'd arrange things like spaceships; I wouldn't throw them away, I'd just try and make something out of them."
Williams reveals that he had to learn on the job, and he slowly began to understand the fundamentals of electric vehicles, from two-wheelers to three to four-wheelers.
Before long, Williams could fix the suspensions, increase the battery capacity, and improve the motor controllers on the electric bike he bought.
Williams says he was proud of the attention and the puzzled glances he got when using the sleek bike with an irregularly positioned engine.
Soon after, people around him began to take interest. Ezra Olubi, Co-founder and CTO of Nigerian fintech startup, Paystack, then a neighbour of his, saw him riding on his street and wanted one for himself.
Building a business from a hobby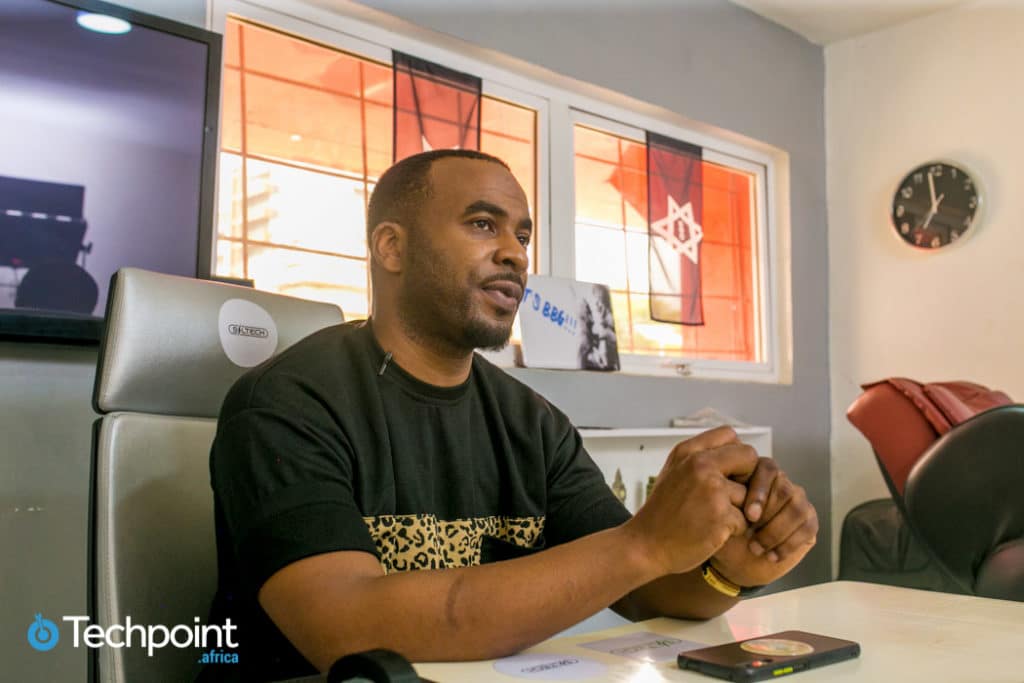 After this, Williams realised that he could start a business, and Savenhart Investment Limited Technologies (Siltech) was born. However, passion and creativity alone would not cut it this time. So he plunged himself into more training and figured out other significant aspects of his business.
"Yeah, there was a lot of YouTube, and I also did a lot of schooling in Asia as well. Some training courses with the EV companies I was working with," Williams recounts.
"I then realised that the key to all this is really the suppliers. It's getting the right chain of suppliers and ensuring you have the right warranty for all these kinds of technologies."
Williams also had to consider safety issues and ensure that the products coming into the Nigerian market were of the right quality.
"So, in doing that, we created a robust after-sale service, and really became very, very technically sound on all the products and actually started improving them, and working with suppliers over there to create products solely for this market."
With Siltech coming to life, there was a bit of a talent hurdle to cross. Electric vehicle production is not exactly taught in Nigerian schools or regular auto assembly and repair shops.
Williams explains that the company employs people with pre-existing knowledge of motorbikes and combustion engines and trains them to assemble and maintain electric vehicles.
"We have about ten technical staff. And then, we also have other people in charge of other areas like marketing, international partnerships and communications, legal affairs, and all that," Williams says.
Flexing creative muscles
With a quality team in place, Siltech can design some of its vehicles while tweaking those made by other manufacturers to fit the Nigerian market. William says it goes to great lengths to ensure quality.
"So each of these products has been extremely well thought out and tested over quite a period in different terrains to ensure that it's something that people can use every day," he says.
But building vehicles at scale for the African market has been complex. Williams says getting vehicle parts has been a bit tricky as everything needs to be bespoke.
Surprisingly, Williams doesn't believe power has been much of an issue as the company uses a battery swapping technology that allows for flexibility. Users can charge on an inverter, a small generator, or with regular power.
"As long as you can charge your laptop and your mobile phone, you have access to charging life; you can charge your electric bike. You can go to your friend's house or a charge centre, and you can charge your battery for the same cost you charge your phone," he submits.
If you live in Lekki, Lagos, for example, depending on the size of the battery, some of the bikes can carry you around your locality. Others can take you from Lekki to Ikeja (a 46km ride). These bikes could go from Lagos to Ibadan (131km) with two or three swap stations.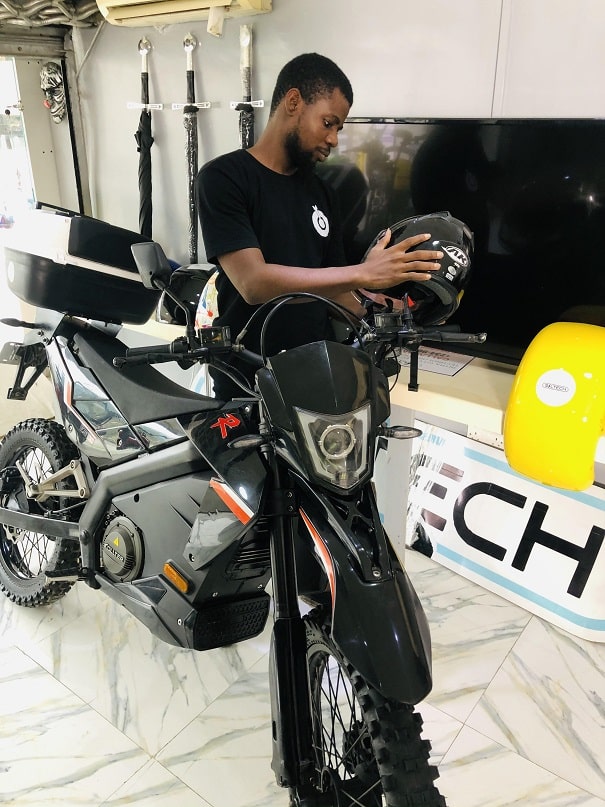 Current model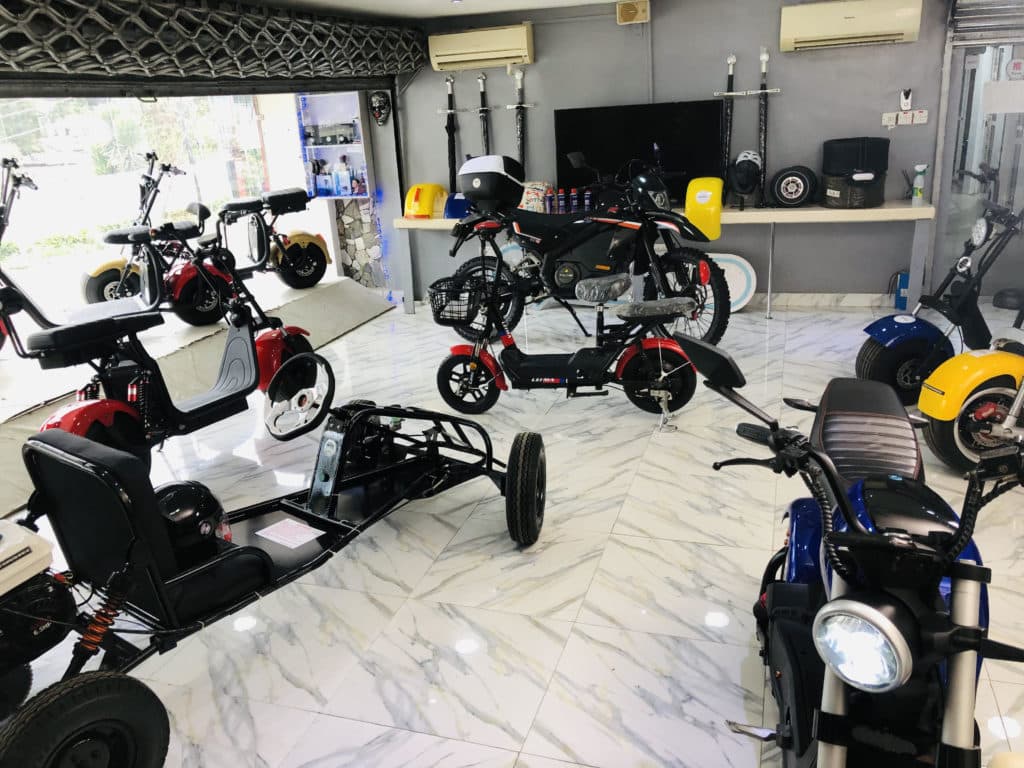 Williams likes to describe Siltech as the church of eMobility in Africa. The company has a showroom in Lagos, Nigeria, where people can walk in to make purchases and a website and an Instagram page for people to order online.
The company runs distribution centres in Abuja and Port Harcourt, where there has been a high demand. Williams reveals that compared to previous years, the company sold more vehicles in 2020 and Q1 2021; he believes the increase in sales was because of the onset of the COVID-19 pandemic.
"Fewer people were moving, and there were fewer vehicles on the roads. I believe that got people to be more conscious of the environment and the impact petrol engines were having," Williams says.
This perceived adoption of clean energy in Nigeria is symbolic of a larger global sentiment. Tesla shares added $14 trillion in value at the height of the pandemic. In 2020, the Nigerian government announced the Hyundai-Kona, a made-in-Nigeria electric vehicle.
So far, the company has not received any form of funding, and it runs mainly on the sales and distribution of its vehicles.
"So we always reinvest in the business. With everything that has been happening, we just continue reinvesting in the customisation of the technology for this market has been the main focus."
Besides electric vehicle sales, the company also runs consultancy projects for companies looking to delve into clean energy vehicles. Williams is the Head, E-Mobility for Nigerian mobility startup, MAX.ng, and he reveals that an electric scooter gave birth to the MAX E Series 1.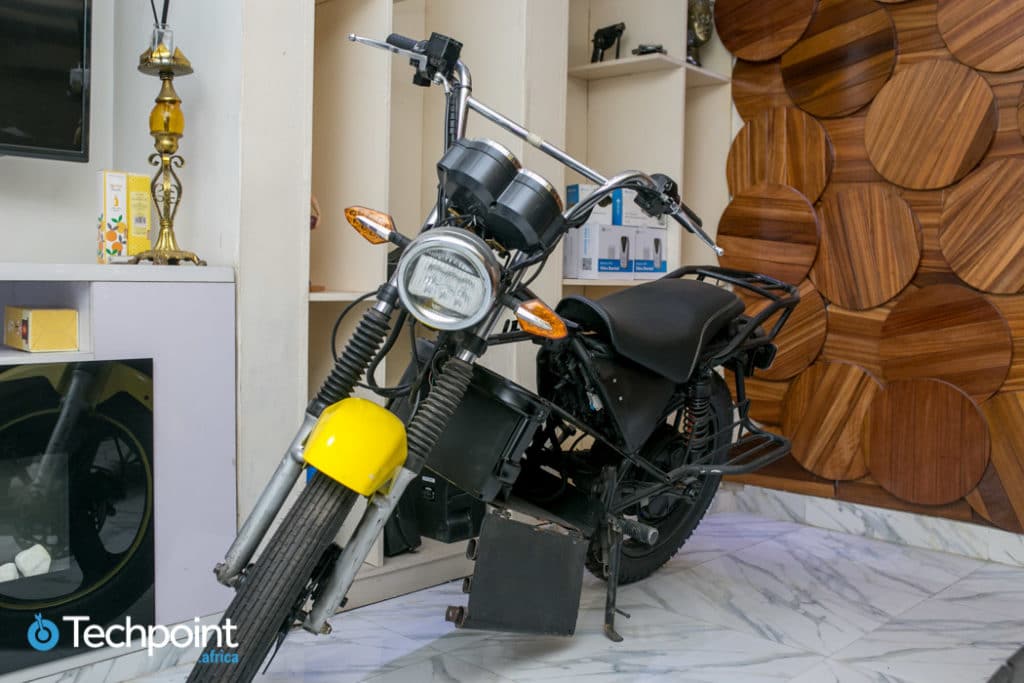 They've taken the consulting project a step further, acting as consultants for security companies and oil companies looking to employ clean and silent electric bikes for their operations.
"We launched our e-security, Silent Patrol Systems, a very successful security company. Right now, we're leading consultants for one of the top security firms that have electric vehicles deployed all around the estates that they're guarding."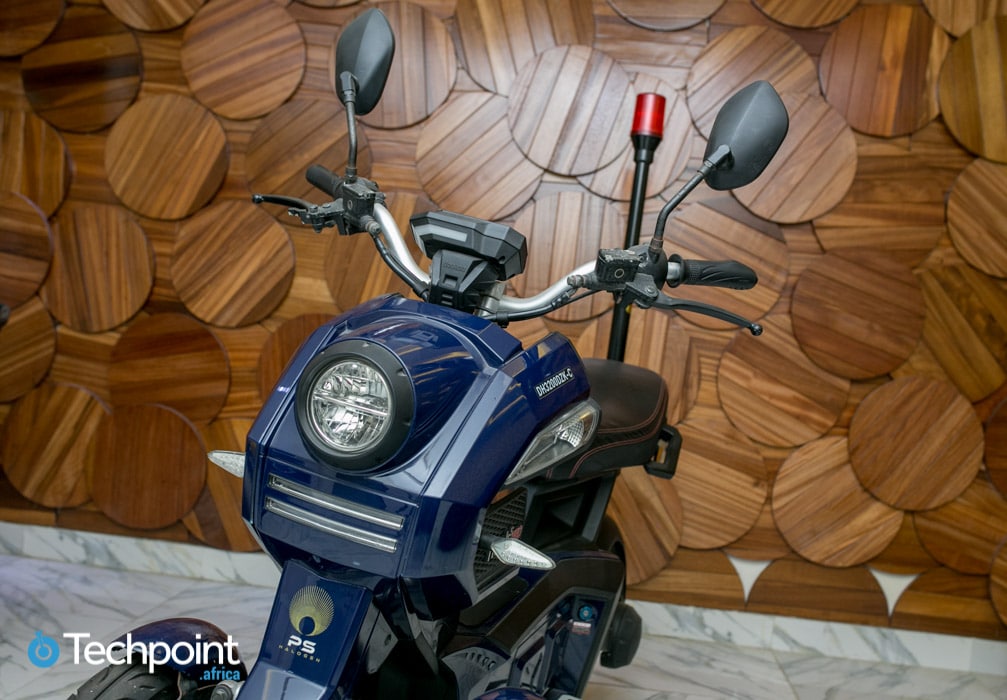 "We're also focused on agriculture as well. So we have utility vehicles that pull load as well. We're also focused on refineries. You know, there's a limit to what combustion engines can do in the oil and gas industry, and most of these complexes are very, very big," he adds.
Gathering a decent community of users, Williams believes more adoption would reduce the number of cars and bikes on Nigerian roads.
But how much does it cost?
On average, Siltech's bikes cost around ₦700k (or $1,700). Not the kind of money for the average salary earner in Nigeria. Thankfully, it allows for payment plans for low salary earners.
"We have the option for three months, six months, and then twelve months."
However, even on a 12-month payment plan, these EVs would cost ₦58k ($141) and might be a little expensive for people earning ₦100k ($243). It will also be way more than Nigeria's ₦30k ($73) minimum wage which most Nigerians live on.
Williams promises that the company will make much cheaper vehicles that low salary earners can afford.
What does the future hold?
Williams embraces anyone working in the e-mobility space and does not treat them as a competitor. However, he argues that Siltech's years of experience gives it an edge over most players.
"In terms of competition, I think it's a big advantage. Anybody who would want to enter the e-mobility market would want to talk to Siltech about it.
"Releasing any product in Nigeria is not easy because of the different things that we have. And we've already overcome that, so now we just want to sell. We are not testing our products in the market. Our products have been tested and refined through the years," Williams states.
Siltech also plans to launch battery swap stations across the country in the coming months. The pilot will be at Victoria Island before moving to Lekki, GRA, and other areas in Lagos.
According to Williams, the launch will serve as the template for the expansion to other Nigerian cities.
Most exciting, perhaps, is the company's plan to launch Nigeria's very first Roadster before the end of the year through its partnership with Lights-Quad-Karts — an Abeokuta-based cart manufacturer.