Apple has appointed Teju Ajani as Managing Director for Nigeria. According to her LinkedIn profile, she resumed the role this month.
Recall, in February 2020, there was an opening for a country lead role in Nigeria. If that is the position filled, we presume Ajani will oversee sales and business development.
Ajani was earlier Google's Nigeria head for Android, a role she occupied since April 2018. She has also held various leadership positions in YouTube as Head of Content Partnerships in sub-Saharan Africa, and Oracle as Principal Product Manager.
Ajani has a record of representing global tech giants not only in Nigeria but also on the continent. If anything, she brings to the table over two decades of experience as a software engineer.
On Apple's side, this is a bold move if the intention is to finally take critical interest in African markets, although only a fraction of the population uses its products.
From a recent study, less than 10% of Nigerians use Apple's iOS as the country is dominated by Android.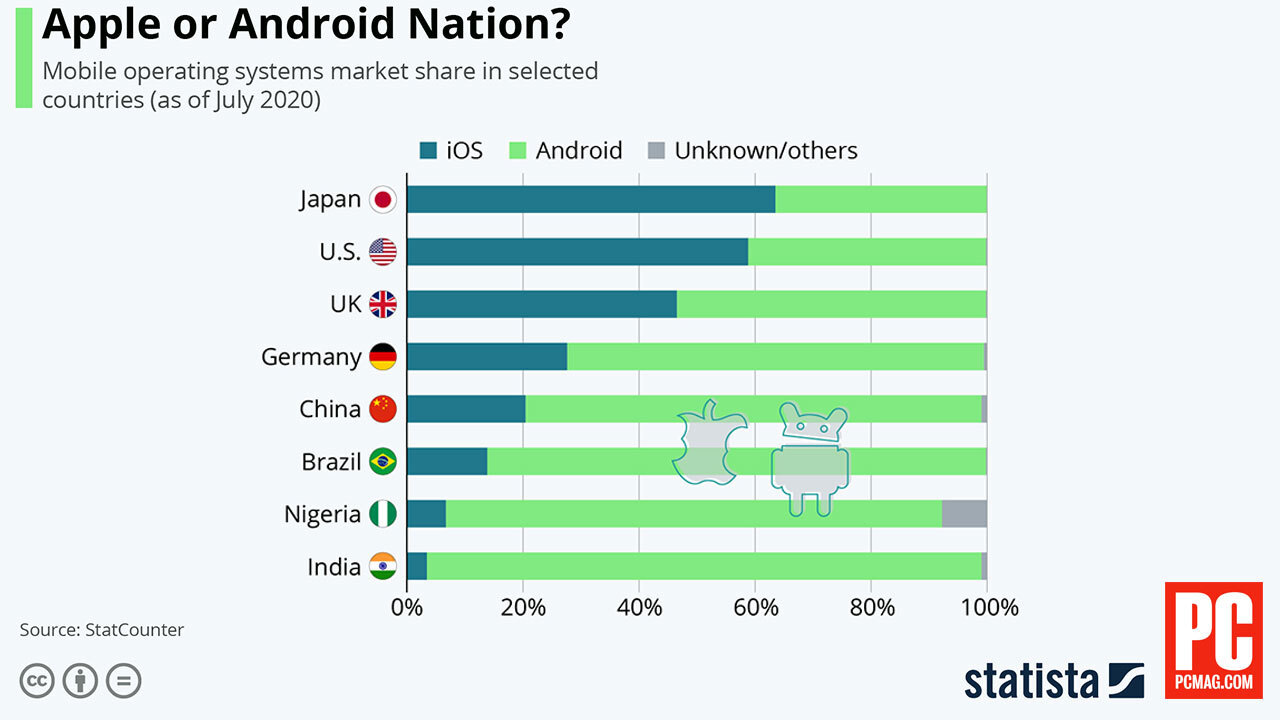 Apart from that, the continent has no official Apple office, only reseller stores in South Africa.
It is noteworthy that Ajani's appointment will be Apple's first Africa top-executive employment. Of course, we do not forget the Nigerians and Africans already working at Apple's foreign offices.
Going by a similar move in India in 2018, where it has intensified its presence, the county's iOS market has since seen tremendous growth.
Techcrunch, at the beginning of 2021, reported that Apple had its best quarter in India in Q4 2020 as the company's market share doubled to 4%. Meanwhile, the latest development is that Apple is about to start manufacturing iPhone 12 in the country.
With this appointment, it remains to be seen if Apple products — iPhones, iPads, and Macbooks — will gain more traction in Nigeria, as in India, despite its economic peculiarities. Perhaps, Nigerians should also expect an official Apple store, which would be the first in Africa.
https://techpoint.africa/2020/03/13/apple-nigeria-country-leader/
Featured image source: tjsmart on Instagram