Good day,
Oluwanifemi and Emmanuel here
Today we are discussing:
Jumia's 2020 earnings
Sub-Saharan Africa lost $237m to Internet shutdowns in 2020
Future Africa Fund's Termii investment and Microtraction's latest venture
Jumia's losses drop in 2020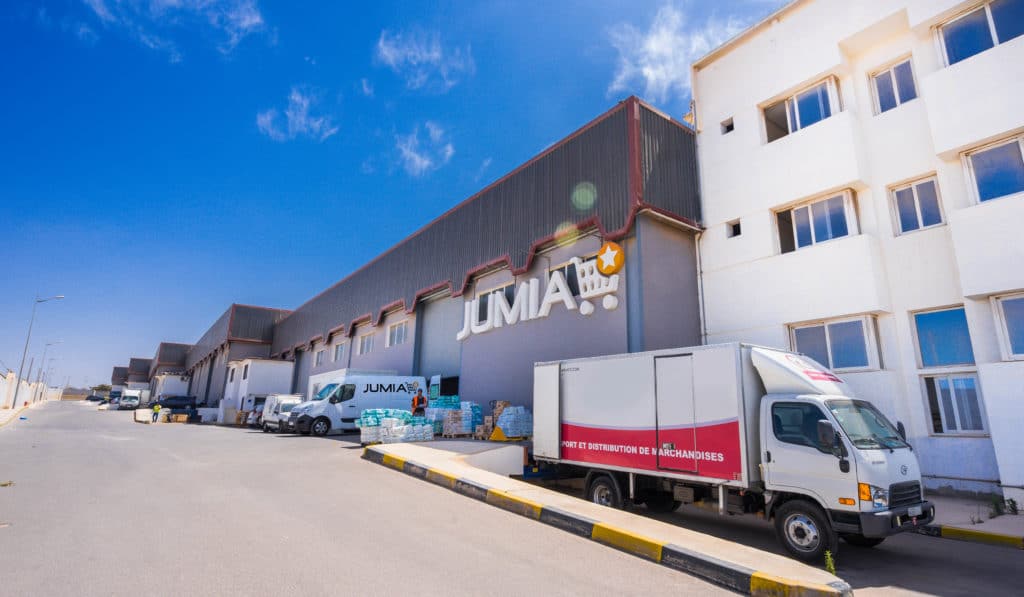 The Story: Jumia has announced its earnings for the Q4 2020 and for the entire year. It was a promising outing for Jumia as it continued its gradual move towards profitability, but there's slower growth in 2020 compared to 2019.
Jumia experienced a mixed outing of good and not so good results, but they all give hope for optimism for the 'Amazon of Africa'.
The good:
Gross profit increased by 12.5%
Adjusted EBITDA loss decreased by 47.1%
A decrease in average loss per order
Transactions on JumiaPay, increased by 26.1% and 58% more costumers used the payment service for purchases on the platform.
The not so good:
Jumia's financial report looks encouraging, until you compare it with its financial report for 2019.
Annual Active Consumers (People who placed orders regardless of cancellation or returns) increased by 12%. In 2019, annual active consumers grew by 54%.
Orders on Jumia dropped by 3% compared to a 54% growth in 2019.
Revenue declined 12% compared to a 70% increase in gross profit in 2019.
Jumia's strategy: Since Q4 2019, Jumia has taken steps to narrow down losses by decreasing its focus on items like phones, gadgets, and electronics to Fast Moving Consumer Goods (FMCG), and the rewards seem to have been paying off so far.
In November 2020, it opened up its logistics services to third-party businesses, a move that is slowly gaining traction.
What else we can infer: Beyond the numbers, Jumia's earnings call offers perspective on consumer behaviour during the pandemic. Did more Africans embrace eCommerce? What are the prospects in 2020? Will growing investor confidence persist?
Here's the full gist: Jumia losses dropped by 34% in 2020, yet it witnessed slower growth
Sub-Saharan Africa lost $237m to Internet shutdowns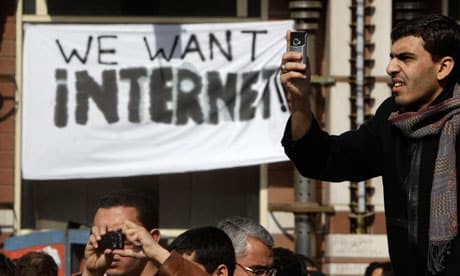 The story: Global digital privacy company, Top10VPN measured the economic implication of the series of Internet shutdowns that occurred in sub-Saharan Africa in 2020 and puts it at $237.7 million. Despite the fact that it was the period of a global health emergency, the total duration of major disruptions in the region was about 1,126 hours, and 53.6 million Internet users were affected.
The numbers reduced, but… Compared to 2019 figures, these numbers are lean – 810% drop. Still, there are no changes in the cases that usually trigger these disruptions like elections, national examinations, protests and social unrests.
And citizens bear the brunt. Apart from Internet shutdown/throttling and social media restrictions, some countries also experienced some other human right abuses like voting disenfranchisement, infringement on the right to assemble and press freedom. Affected countries include Ethiopia($111.3m), Sudan ($68.7m), Tanzania ($27.5m), Chad ($23.1m), Guinea ($6.1m), Burundi ($0.2m), and Togo($0.1m).
Putting economic cost aside, Internet censorship has its health implications. According to Human Rights Watch, these disruptions have the tendency to weigh more on citizens during a global pandemic, especially when they are cut off from access to information and getting essential services during lockdowns.
Human rights violation: Internet censorships are tantamount to civil rights violation and cases are prevalent in Africa, Asia, Europe, the Middle East, and parts of North America. Some of the countries in these regions have already passed bills prohibiting social media freedom.
Nigeria was on the verge of joining the list until it was kicked against by stakeholders last year. Early this year, it was Uganda shutting down access to social media platforms ahead of its January 14th presidential elections. So typical.
There's more: These African countries have various forms of Internet censorship
Unfortunately, there's yet to be a defined line between Internet gatekeeping and outright censorship as well as who should be responsible for it. This is what I mean.
Watch out later on Techpoint Africa today to see what forms these disruptions took in the affected countries.
By the way, we can see how the Internet can help to drive social movements and calls for reformation in how the #EndSARS attracted global attention to Nigeria.
In other news, Nigeria apparently has the least affordable Internet in the world. A new report has ranked it 85th out of 85 countries conducted in the study.
This finding seems jarring considering we've seen other data that suggests that Nigeria has affordable Internet. A look at Nigeria's economic situation, rising inflation, and the plummeting value of the naira suggested that cost of Internet has been cautiously increasing.
Delve into the full argument here.
Some highlights from the report include:
Nigerians have to work 27 minutes 55 seconds for 1 GB of mobile internet (global average: 10 minutes).
People living in Nigeria have to work 33 hours 42 minutes to afford the cheapest broadband internet (global average: three hours 48 minutes a month)
Households in Africa and the Americas have the least affordable and the worst quality internet in terms of speed & stability.
I'll be taking a closer look at this later on Techpoint Africa. Watch out.
Termii gets Future Africa Fund backing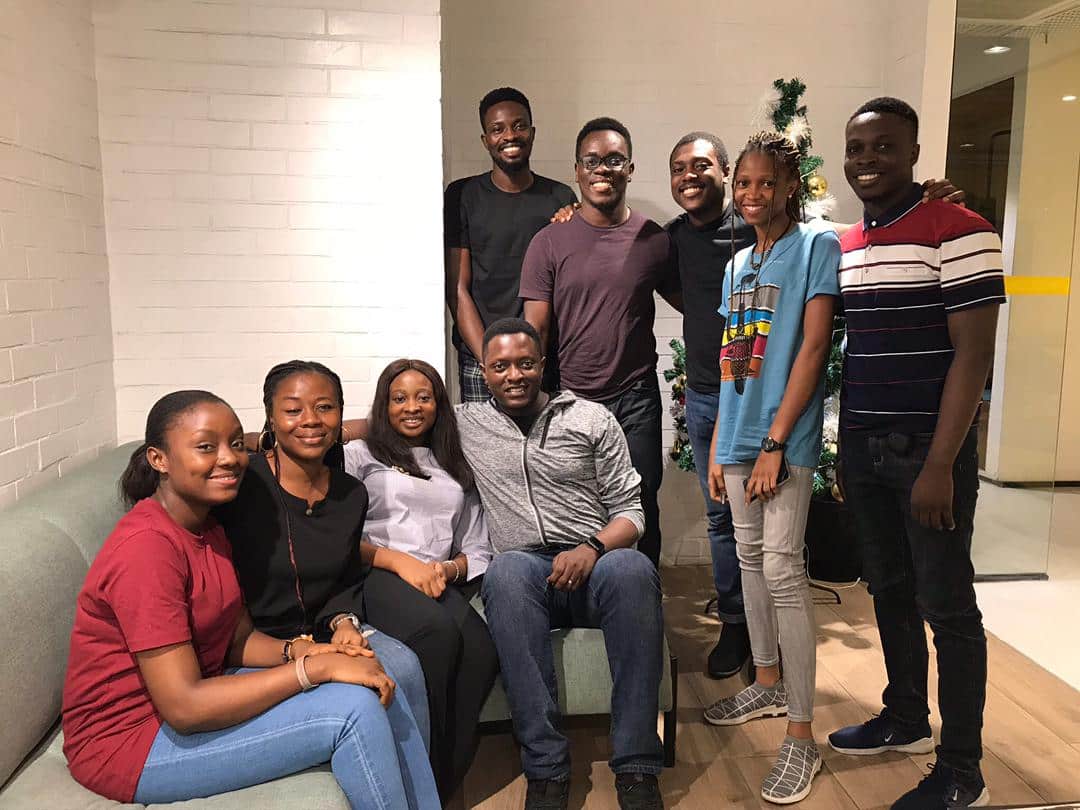 The story: Future Africa, a Nigerian early-stage investment fund has announced its investment in the Nigerian-founded Communication Platform as a Service (CPaaS) startup, Termii. Although it's an undisclosed round, Termii CEO, Emmanuel Gbolade told Techpoint Africa that this investment is part of a bigger round which the startup will announce later.
A guess: However, given Future Africa's previous investments, this fund could be between $50,000 and $250,000. At the launch of the fund, the plan was to back 20 startups with up to $50,000 each year for less than 11% equity. As of then, the initiative had already backed 14 founders. By Q3 2020, Iyin Aboyeji, Future Africa CEO announced investing $1 million in nine startups. According to the information on the company's site, Termii is Future Africa's 35th investment.
Major strides: For a startup that has been around for over six years, Termii has evolved to become a platform that drives seamless communication between digital platforms and their customers. Operating a B2B2C model, the startup works through third party API integration on customer apps or websites and bills customers per message sent.
Some of the platforms using Termii's API include Bamboo, Helium Health, Eversend, Chaka, Yassir, Paystack, ULesson, Bankly, Omnibiz, and Credpal.
Funding history: Termii recently graduated as one of the winter 2020 Batch 2020 of Y Combinator, having access to a $150,000 investment in exchange for 7% equity. Before this, late 2019, the startup secured a $30,000 seed fund from Transsion-backed incubator, Future Hub, and has also made Microtraction's investment portfolio.
Possible plans: While there's no comment about what this investment goes into, Termii will probably use it to develop its infrastructure. It may soon include a two-way communication feature into its APIs where customers can respond to or even initiate conversations with businesses.
On the bright side: It's interesting to see how African entrepreneurs are building investment communities that are tackling founders' challenge around finance. A few days ago, it was Syndicate by CcHub investing in three Nigerian startups – Stears Business, OnePort365, and Taeillọ in bridge round after raising $267,500.
In another development, early-stage venture capital firm, Microtraction has pumped $25,000 into Kenyan fundraising startup, Raise. The platform is used by startups and venture capital firms in Kenya and Nigeria by helping them manage their fundraises by simplifying the process. Interestingly, Microtraction is one of Raise's partners.
What else we are following
Ghana is the first African country in the world to receive COVAX COVID-19 Vaccines. Read
Apparently, the governor of Nigeria's Apex bank (CBN) believes cryptocurrency is money created out of thin air. In his words, the restriction on cryptocurrency is in Nigerians' best interest. Read.
Despite the perceived good intentions, the CBN's reasons could create even more problems which I explored in this piece. Don't miss out on this conversation at the Digital Currency Summit 2021.
What else we're reading:
How Ant Group built a $200 billion financial empire. Read.
Australia passes law to make Big Tech pay for news. Read.
Keep in mind: Register for the Digital Currency Summit with this link.
Have a great day!
Oluwanifemi Kolawole & Emmanuel Paul for Techpoint Africa.
Featured image source: Jumia Group.