Good day,
Oluwanifemi and Emmanuel here
Today we are discussing:
Nigeria's journalism woes
Ebi Atawodi joins Netflix as Director of Payments
Clubhouse's  privacy concerns
Nigeria's journalism woes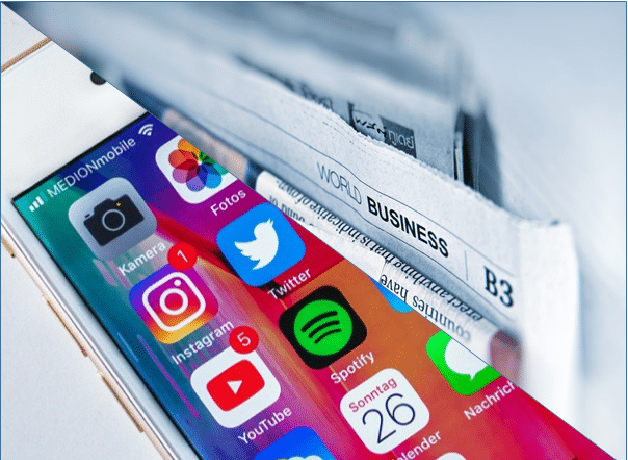 The Story: Nigerian lawmakers are amending a Bill that will disqualify practising journalists without media degrees.  The Bill is led by Dr Francis Ottah Agbo, a member of Nigeria's House of Representatives (the lower lawmaking house) representing the Ado/Ogbadigbo/Okpokwu constituency of Benue State.
The Lawmaker, reportedly a journalist himself, believes that the Nigerian media space is filled with "quacks and fakes" that have allegedly brought the image of journalists to an all-time low in Nigeria. Consequently, he's pushing for another amendment to the Nigerian Press Council Act Cap N128 LFN 2004.
Per Punch, the new law will provide that "only a person who has a first degree, Higher National Diploma in Journalism, Media Art or Communication, or postgraduate certificate shall practise as a journalist."
The Bill will also increase punishments and fines for untrained journalists.
For persons with a first degree in other courses, the new Bill will demand that they obtain a postgraduate certificate in Journalism, Media Art, Communication or related field from any other higher institution in Nigeria or elsewhere.
Why this matters: The Nigerian Journalism space has been experiencing major shakeups in recent years. The media faces issues with fake news, dwindling revenues, and perceived creative government clampdowns.
The likely impact: Although there's not much data to support this, this rule will likely affect more journalists playing in the online media space than in the print media. Some of the country's biggest online media publications do not even have founders with journalism degrees, neither do they emphasise this when recruiting.
Note: The Act was first enacted in 1992 during the Military regime of General Ibrahim Badamosi Babangida, and several proposed amendments have been made with a view to lighten some of the Military era's provisions.
Something smells fishy: Despite the move to promote press freedom, the Nigerian government has not covered itself with glory with recent policies. Since 2019, the government has introduced the Social Media Bill, and the NBC code.
The broadcasting regulator fined three major news media during the #ENDSARS protest of October 2020, for very strange reasons.
Here's everything you need to know about Nigeria's Social Media Bill, the Broadcast Code, and the activities of the Broadcast regulator.
Watch out for a full update later today on Techpoint Africa.
Ebi Atawodi joins Netflix as Director of Payments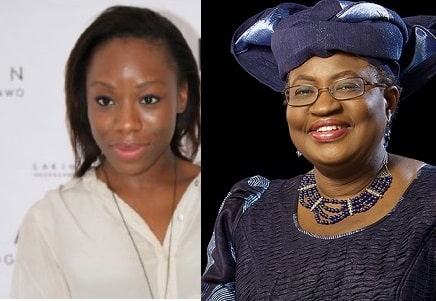 From mobility to entertainment: One-time Uber General Manager, West Africa and Head of Product (Payment), Ebi Atawodi has joined Netflix after spending six years holding active roles in the ride-hailing company.
One of her lasting achievements is championing Uber's footprints in the few West African cities where it is now present – Lagos and Abuja, Nigeria; Accra, Ghana; and Abidjan, Ivory Coast.
As a product lead, Ebi led various product teams to ensure seamless payments across all Uber Apps.
Payment-focused: At Netflix, Ebi will be the Director of Payments, focusing on the EMEA region (Europe, the Middle East, and Africa). She is expected to perform in the same spirit of launching and scaling Uber in West Africa by positioning Netflix well against its competitor, Multichoice-owned Showmax, in the region.
Timeline:
Prior to Uber, Ebi was at Etisalat between May 2012 and September 2014 leading corporate communications and policy.
December 2014 to February 2017, she held the fort for Uber in West Africa as the General Manager
March 2017 to February 2021, Uber's Head of Product (Payment). Before this exit, her most recent role is leading the Amsterdam Product team and Financial Products in the company.
Read Ebi's announcement here.
Apparently, Africa is ripe for the taking seeing how global VoD platforms are taking strategic steps to deepen their hold in the region. In February 2020, the launch of Netflix Naija heralded the entrance of more Nollywood Netflix Originals like Òlòtūré, Citation, and the much anticipated King of Boys II, with more deals in the works.
African women are winning
From Nigeria to the World: Nigeria's former Finance Minister, Dr Ngozi Okonjo-Iweala has been named the 7th Director-General of the World Trade Organisation (WTO). She will resume the office on March 1, 2021, and the tenure will run through till 31, 2025.
Leading to this announcement, on October 26, 2020, the former Finance Minister won the majority votes of ambassadors from the European Union member states. WTO members voted between her and South Korea's Yoo Myung-hee, aged 53, who is the first woman from her country to head the Ministry of Commerce.
Before now, Ngozi has played on a couple of global platforms like the World Health Organisation (WHO), UNESCO, the Global Commission on Economy and Climate, and GAVI, to mention a few.
Breaking the glass ceiling: This is quite an unprecedented feat. NOI, as she's popularly called, is the first woman and first African to occupy this position in WTO's 73 years of existence. This is believed to have raised the bar for young African women.
She plans to address the economic issues associated with the pandemic especially through the uniform distribution of COVID-19 health supplies, and by encouraging vaccines development in developing countries. She would also ensure some reforms to address the existing trade tensions between the US and China.
Watch how WTO's announcement and NOI's press statement went here.
Clubhouse's privacy concerns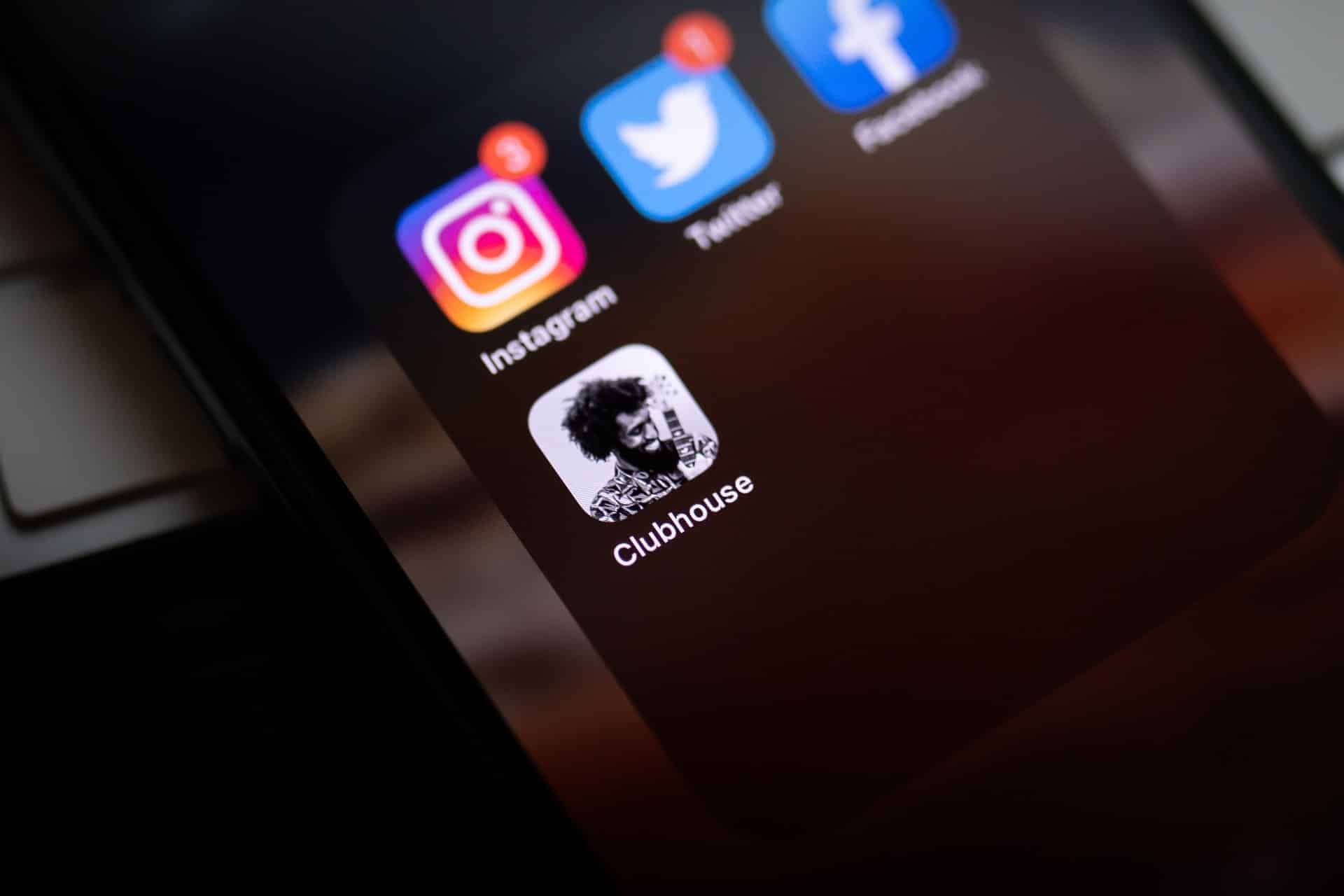 The crux of the matter: Global cybersecurity firm, Kaspersky has raised a cause for privacy concerns over private live-voice chat app, Clubhouse. Warning that the Internet, especially discussion and social platforms, are a public place, the cybersecurity giant believes that Clubhouse has given its users a false sense of security and privacy.
Like many apps, Clubhouse requests personal details like photos, phone number, email address, and username. It also temporarily records conversations when a room is live.
The concern: Kaspersky warns users to be careful because the public opinions expressed freely on the platform can be taken out of context or used to blackmail the speaker. It adds that there's no assurance that the platform isn't making these intimate room discussions available to third parties.
In less than a year, Clubhouse has attracted funds up to $120 million, and at the same time attracted the attention of global tech giants like Twitter and Facebook who are now working on their versions of the voice chat app.
The effect? There's no telling what the reactions might be from policymakers but it might certainly attract some attention, especially in light of that fact that countries are coming up with data protection laws à la Europe's GDPR.
From what we've observed, Clubhouse has separate and stricter privacy terms for its European users compared to other parts of the globe.
In Africa, Data protection laws are slowly springing up, but the jury is still out on how Africans, or most Internet users, take privacy issues. Have the benefits of the Internet really made data privacy a myth?
Thankfully, Clubhouse lets you opt-out from direct marketing or from having your information shared with third parties. You can find more about the general privacy terms here and make your own comparisons to its GDPR compliant terms.
With the searchlight on Clubhouse, there's no certainty about the effect of Kaspersky's revelation on the app's teeming users especially as Android users anticipate it.
What else we are following
Have a great day!
Oluwanifemi Kolawole & Emmanuel Paul for Techpoint Africa.