In 2018, approximately 405,000 people died of malaria in sub-Saharan Africa according to the Centers for Disease Control and Prevention (CDC).
A life-threatening disease caused by parasites transmitted to people via infected Anopheles mosquitoes, the World Health Organization (WHO) says Africa was home to 98% of the malaria cases reported in 2018, with Nigeria accounting for 27%.
In terms of malaria treatment, tests for malaria -- especially rapid diagnostic tests (RDTs) -- have seen an uptick in usage. In 2017, 75% of the malaria tests done were RDTs, an increase from 40% in 2010.
However, individuals who suffer recurring cases seldom get checked out before taking treatment because of how expensive tests can be and also familiarity with the symptoms --  when this happens, treatments can become ineffective.
To subsidise costs of malaria diagnosis and treatment in Nigeria, Dr Ikpeme Neto returned to the country to build a healthtech startup after years of working in Ireland and New Zealand as an internal medicine physician.
"The inspiration to power healthcare with tech was when I used the Internet while living far away from Nigeria to help a family member in Nigeria overcome some health challenges. Then I realised that if I could do it for one person, with technology, I could potentially do it for thousands, even millions more," he says.
Upon his return to Nigeria with a goal to solve the problem of expensive and low-quality healthcare using technology, Neto put together a team and built some healthtech products -- a healthcare directory for Nigerians, a chronic disease care coordination platform, and a laboratory management system that failed.
It was after these experiences that Neto founded WellaHealth Technologies in 2017. The startup provides affordable financing options for quality healthcare, starting with micro-insurance for malaria care.
Pay ₦450 monthly for malaria diagnosis and treatment
Neto tells Techpoint that with ₦450 ($1.16) a month, WellaHealth covers all malaria tests and drugs for its users. Also, the plan covers benefits such as speaking to a doctor and getting health screening tests.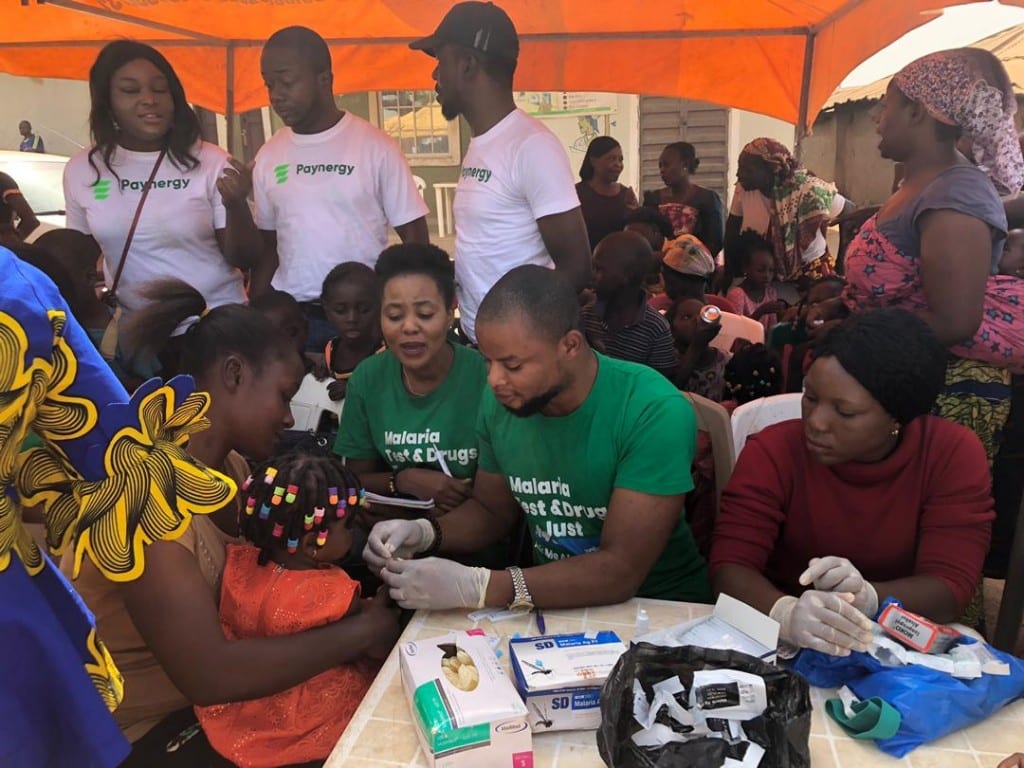 "We are progressing to cover more conditions beyond malaria and also provide more financing options for healthcare beyond just insurance."
WellaHealth's value proposition to its customers is quite clear: to provide incredibly affordable high-quality care at accessible community health providers. Due to how affordable the service is, Neto says sometimes users first question its authenticity before becoming dedicated evangelists of the service.
"Our service is so good that many people who experience it remark that it is too good to be true; however, it's true. We're now serving thousands of customers who can testify to the validity and high quality of our service."
WellaHealth claims to have a high net promoter score (a tool that measures the willingness of customers to recommend a company's products or services to others on a scale of -100 to 100) of more than 60 and Neto says this shows how important its customers' word-of-mouth is to the company's growth.
@WellaHealth I am so impressed!!! Service was prompt, staff very courteous, top quality medication dispensed. To be honest I already feel better. I hope this really catches on. Beautiful innovation pic.twitter.com/oCJLzK9FQ5

— The Duchess of Kanta (@DuchessofKanta) January 30, 2018
Another value proposition Neto points out is the way the company places emphasis on customer acquisition and empathy. "As healthcare users and professionals ourselves, we are able to put the needs of the customer first," Neto says, "we are often out on the street talking to customers to understand their own view of healthcare and what they value."
Bootstrapping and scaling
In its first two years, WellaHealth bootstrapped with funds from founders, friends, family, and business revenue. During this time, a local angel investor Neto met on Twitter invested in the startup.
"He was a big early believer and gave us the freedom and runway to explore novel models and revenue tracks," remarks Neto.
The funds from the angel investor allowed the startup to build more partnerships that ensured traction and this, in turn, put WellaHealth in a great position to get into a couple of accelerators.
First was the Google Launchpad Accelerator where the startup got equity-free support. Next was Techstars: here WellaHealth got access to $120,000 as a pre-seed round in July 2019. And in the works, is a follow-up seed round.
"We've had several more angels join us since Techstars and we're currently fundraising for our seed round," Neto says.
Speaking about how the business functions, Neto says the startup makes money from the micro-insurance premiums paid by customers. In his words "this premium when pooled together, covers the cost of the care people claim and allows us to make a margin."
Although WellaHealth is generating revenue, it is not yet profitable. This is because the model it runs requires a certain level of scale -- not thousands but millions ---to become profitable.
The startup currently has a customer base in its thousands, excluding its waiting list of over 30,000 people. Additionally, more than 400 health providers are signed up on the platform and Neto says the plan is to have over 3,000 by the end of 2020.
Social impact and money moves
An industry still in its early days, the African healthtech space has a lot of potential, and traction from first movers show that success is possible.
For WellaHealth, it has set its sights on being the go-to solution for all health financing needs in Nigeria and Africa.  But before it actualises that, it must first deal with issues regarding trust.
"The biggest challenges we have faced are educating users and the related issue of trust. People are reluctant to pay a new brand in advance for a new service."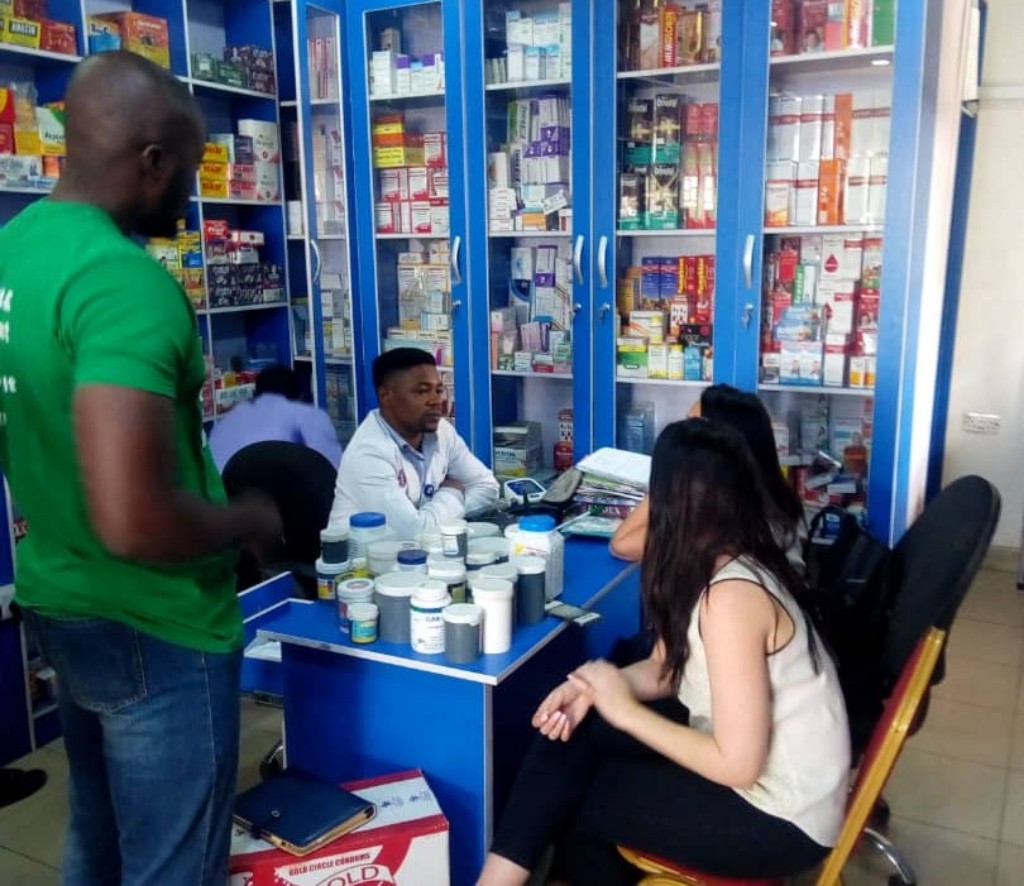 However, Neto is confident WellaHealth will be able to overcome such challenges with time.
"We're overcoming that by prioritising customer satisfaction, referrals, and using branded offline agents to promote our product; we'll be able to deal with the issue of trust."
Although WellaHealth's main focus seems to be the diagnosis and treatment of malaria, it is making efforts to broaden its spectrum and those efforts have not gone unnoticed.
Recently it developed a solution, Wella Health Driage, to help curb the spread of the coronavirus in Nigeria. For this, the startup got selected to take part in the COVID-19 Innovation Challenge, a social impact challenge launched by Nigerian innovation hub, Ventures Platform, and the Lagos state government to help fight the coronavirus in Nigeria.
Also, WellaHealth has secured a €30,000 (~$33,000) cash investment from Founders Factory Africa as part of the perks of getting accepted into the accelerator programme.
In all of this, Neto believes the healthtech space is still untapped and startups have a lot of work to do in educating users and providers on the value technology can bring to healthcare.
"The reality is that for Africa to have any hope of ever having high-quality healthcare, technology has to be central. We don't have the manpower or the resources to invest in healthcare in traditional ways. Technology can thus be a way for us to leapfrog some of the traditional resources needed for health to build a new paradigm of tech-led healthcare delivery."
---
UPDATE [June 24, 2020]
Nigeria's @WellaHealth & @useflexfi and South Africa's Paymenow have been selected to take part in Catalyst Fund's (@CF_BFA latest cohort. They will each receive £80,000 in grant capital as well as business support for six months. https://t.co/WYTSYJLNsp

— Techpoint Africa (@Techpointdotng) June 24, 2020
Read more here.