On Monday, there was a group of people from the global job search firm, Indeed, in Nigeria. The team of eight product managers from the firm's Austin, Texas office made a quick stop at Decagon, a training institute for software engineers in Lagos.
During the meeting, tour, and interactive session, the only Nigerian spotted on the team was an individual who has been active in the country's tech space for over a decade, Opeyemi Awoyemi, co-founder of Jobberman.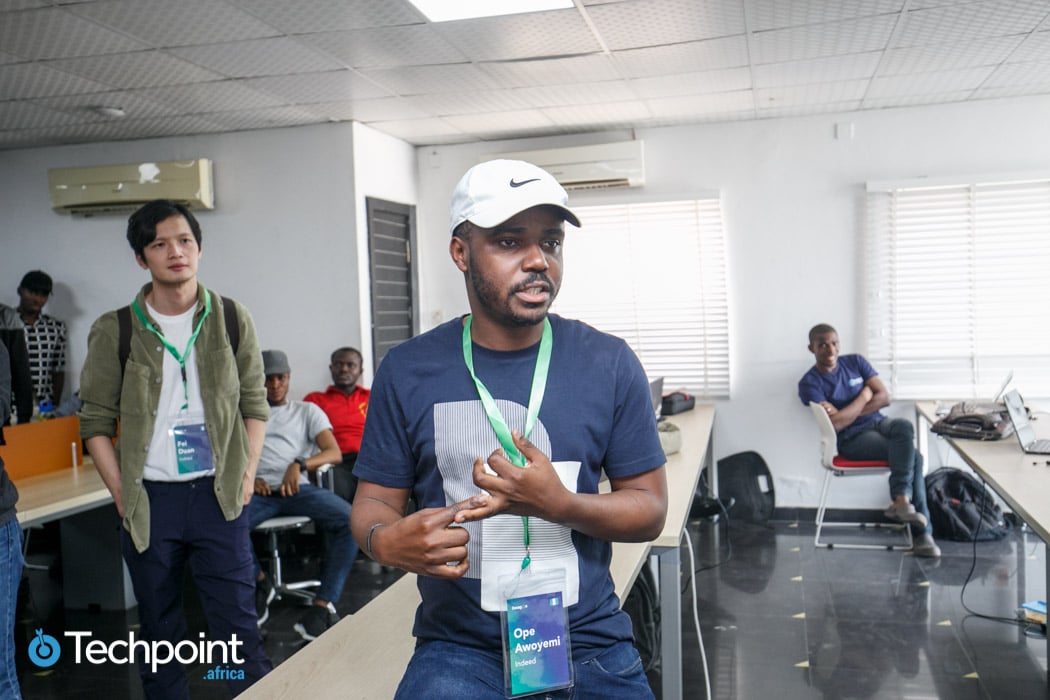 Apparently, Awoyemi, a branding expert, graphics and web designer, who has twice co-founded African-themed startups, has decided to embark on a global endeavour.
Techpoint gathers that Awoyemi joined the firm in April, 2019 and has since been part of the product management team.
As an undergraduate, Awoyemi co-founded Jobberman with other young entrepreneurs in 2009.
---
Suggested Read: 7 prominent Nigerian startups that started from the university
---
The startup, which has since grown to become arguably the largest job search and recruitment platform in sub-Saharan Africa, was acquired by African classified and marketplace group, Ringier One Africa Media (ROAM) in 2015.
At the time, all three co-founders retained their positions and also became shareholders in the company. However, in 2016, Awoyemi stepped down from his role. And before the end of 2019, all three co-founders had moved on from the startup.
---
Suggested Read: Jobberman co-founder, Ayodeji Adewunmi joins Gokada as co-CEO, as the company raises $5.3m Series A
---
Before Jobberman, Awoyemi founded Whogohost, a cloud hosting platform, in 2007. But in 2012, his partner, Toba Obaniyi took up the CEO role. Moreover, Awoyemi's LinkedIn profile also reflects he is currently running two other startups as co-founder.
With all these accomplishments in the African space, it is clear that he has decided to take on global opportunities. And that explains his entry into Indeed.
When we engaged Awoyemi in a conversation to know about his experience with the job search firm, a major take away is his quest for global relevance.
He affirms that he would only take up a job that aligns with his personal dreams, direction, and world view, and at the same time, remains committed to it like it's a personal project.
It is quite clear this is not an uncharted course for the entrepreneur, so Awoyemi has a wealth of experience to take with him into the global firm.
In a way, we suspect his presence in Indeed may have influenced the recent visit to the country. This, to a large extent, shows prospects for talented Nigerians to get into global firms in the future.