The festive period regularly heralds a flurry of activity as Nigerians begin to go all out, basking in the holiday celebrations with relatives, friends, and colleagues in different places both offline and online.
Data obtained from the Nigerian Inter-bank Settlement System (NIBSS) showed annual increases in electronic payments during the festive period, and based on recent statistics it appears that Nigerian telcos also witnessed increased Internet activity.
According to the Nigerian Communications Commission (NCC), for the month of December 2019, Glo gained the highest share of Internet subscribers with ~1.61 million, a clear distance from MTN and Airtel with 1.099 million, and 597,287, respectively.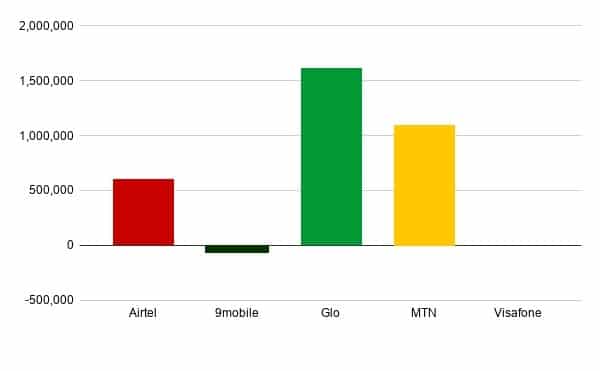 Slightly better than its recent performances, 9mobile lost 67,680 subscribers, to end 2019 without gaining a single subscriber, while Visafone lost about 192 Internet users.
For Glo, this appears to be a return to normalcy after it lost nearly 1.7 million subscribers in November 2019, making it the top gainer of Internet subscribers ahead of the usual suspects, MTN and Airtel.
---
Suggested Read: Data Wars 2019: Glo's heavy loss and MTN's continued dominance defines the battle for Internet supremacy
---
Though MTN's impressive 1.099 million gain was bested by Glo, it still ended the year with the largest share of Internet subscribers with Airtel closely on its heels.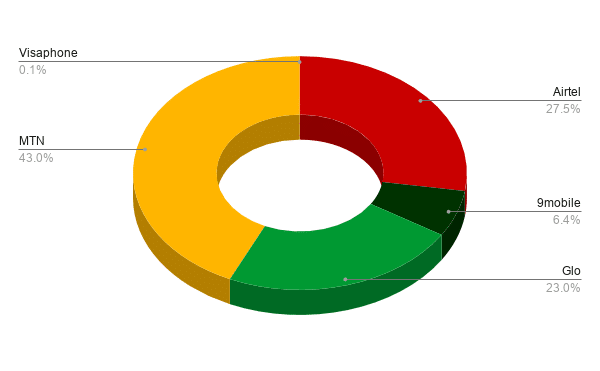 Like the annual surge in financial transactions, it appears the holiday period coincides with increased Internet activity as Nigerians celebrate the season both online and offline.
The number of Internet subscribers increased by 3.2 million in December 2019, representing the highest monthly gain since April 2019 and a slightly better outcome than the 3.17 million data subscribers gained in December 2018.
Overall, this means that despite a few doubts about its actual size, Nigeria's Internet population is steadily growing as telcos gained roughly 11.8 million subscribers in 2019, also a marginally better gain than 11.3 million from the preceding year.
The year 2020 has not shown signs of slowing down, either in Internet activity, competitive data pricing, or persuasive telco ads, and barring any regulatory hurdle it could hold a lot of promise for Nigeria's digital economy.