In line with its goal for African expansion, Nigerian mobility giant, GIG Mobility (GIGM), launched its intercity operations within Ghana and cross-country services from Accra to Lagos on Friday.
GIGM joins recently expanded GIG Logistics two months after we reported a planned expansion that would see the company commence cross-country transport services between Nigeria and Ghana, and also intercity operations between Accra and Kumasi.
At a press conference held at the new GIGM terminal at the Kwame Nkrumah Circle, Accra, Ghana, GIGM's Chief Operations Officer (COO), Vuakpor Muoghereh said:
"This launch is an example of GIGM contributing to the global revolution of transportation with the use of technology".
An app for the customer, partners, and Bus captains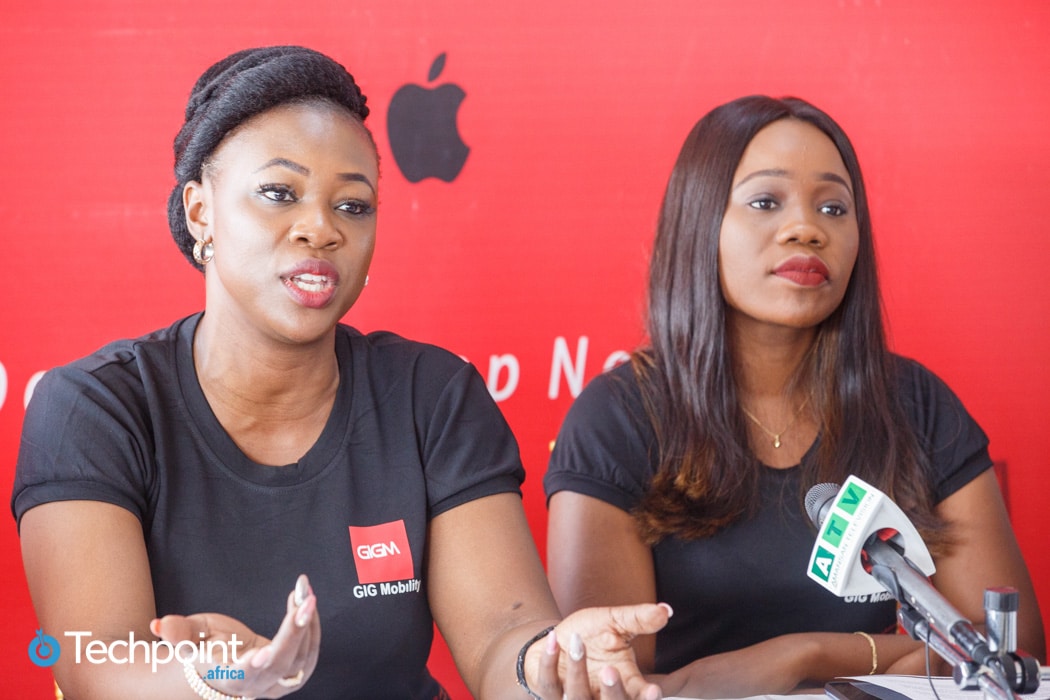 Muoghereh points out that GIGM's services will be aided by technology-driven tools such as its booking app for customers, the enterprise model for would-be partners and investors, and the recently introduced app for its captains (drivers).
With the introduction of its mobile app for ticket booking, vehicle hire, and pick-up service, GIGM is offering something similar to ride-hailing services such as Obus and PlentyWaka in Nigeria.
In line with this new service, Muoghereh asserts that commuters can either book tickets and depart from the terminal, or can board the buses at designated pick-up locations around the city. In addition, payments are made through the widely-used mobile money services and/or through electronic cards.
According to Muoghereh, individual investors with vehicles that meet the company's standard can register with the GIGM using the enterprise model app.
She also points out that individuals can also register their vehicles, undergo some training, and become certified GIGM captains.
---
Suggested Read: GIGM has a new tech-based solution for investors in Nigeria's transport sector
---
The transport company has also placed more emphasis on employing tech-inclined bus captains and designating an app for the execution of their services which Muoghereh believes is in keeping with GIGM's proposed digital revolution.
"The application for captains will be used to fulfil pickup services, manage their daily work responsibilities, and for monthly salaries," says Muoghereh.
Competition and challenges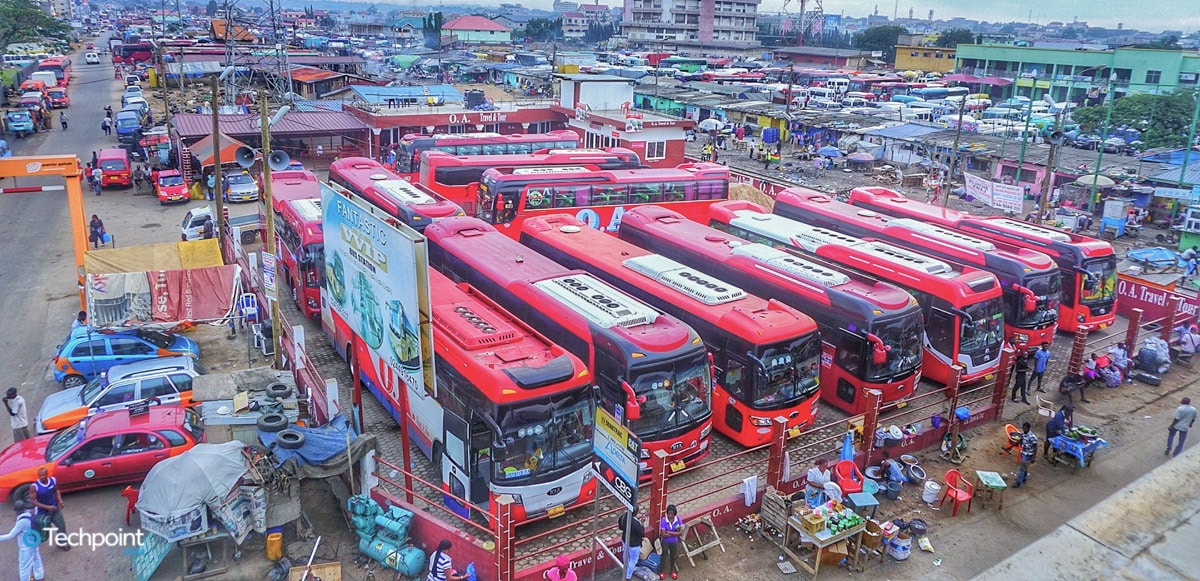 As pointed out previously by Techpoint, GIGM's COO believes that as thoughts of West African expansion came, Ghana was naturally the next port of call in order to tap into, as of yet, fully unexplored transport space.
---
Suggested Read: GIGM is expanding its tech-enabled intercity transportation service to Ghana
---
GIGM will be going up against big and established transport companies playing in the Ghanaian intercity space, and some Nigerian transport companies that have been on the Nigeria-Ghana route for years.
For Muoghereh, GIGM's unique selling point is its use of technology to disrupt the ecosystem which she believes puts GIGM in a position to compete with Ghana's existing heavyweights.
Also, though we observed that Ghana's Internet penetration level might be relatively lower than Nigeria's, Muoghereh believes that the widespread use of ride-hailing services like Uber and Bolt in Accra and Kumasi will bode well for GIGM's initiatives such as the pick-me-up service on its bookings app.
Nevertheless, the ongoing border restrictions in Nigeria could make the international commute a lot tougher than it should be.
While the border restrictions were put in place to stop smuggling and illegal migration, what should be an otherwise comfy trip in the Jet Mover buses could become an unpleasant one as a result of repeated stops at various checkpoints along the way.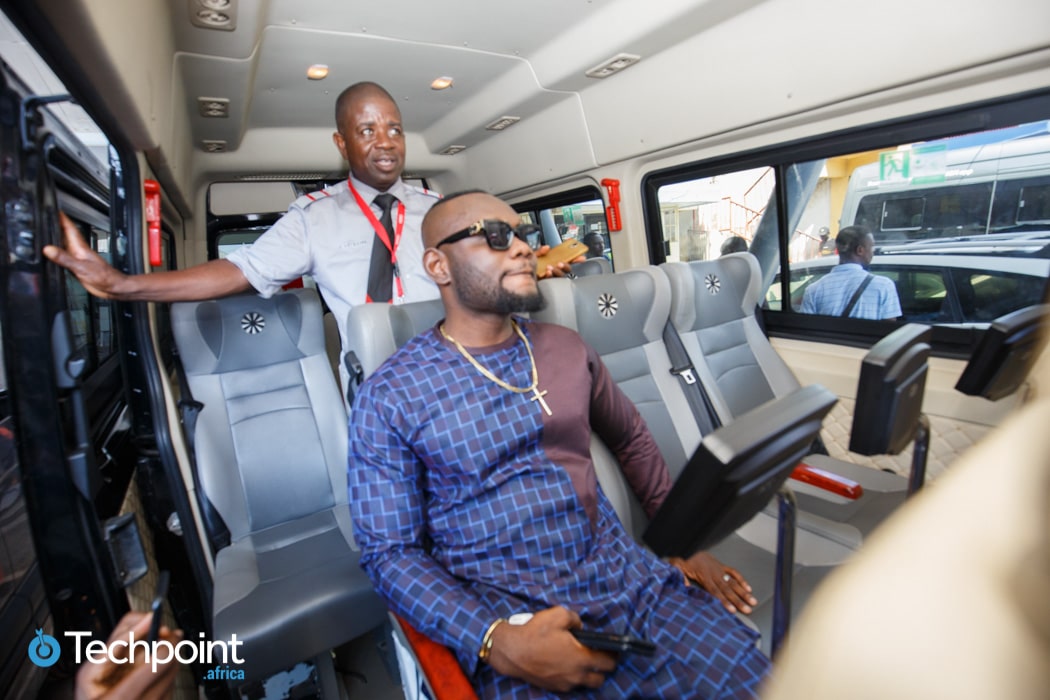 This, however, is subject to government regulation and Muoghereh insists the company will keep finding ways to surmount such challenges as it gains widespread recognition for its stellar services.
Despite these challenges, Ghana is the first foray for GIGM into Africa, and Nigeria's transport sector might witness an uplift as other transport companies follow suit in due time.