Barely three months after its beta launch in Lagos, Nigeria, OBus -- OPay's public bus-hailing service -- has reportedly suspended operations. A source close to the matter disclosed to Techpoint that this failure may have resulted from an 'unsustainable business model'.
According to the source, officials of the  National Union of Road Transport Workers (NURTW), Lagos chapter, and area boys have made operations quite difficult for the drivers even with security personnel on board.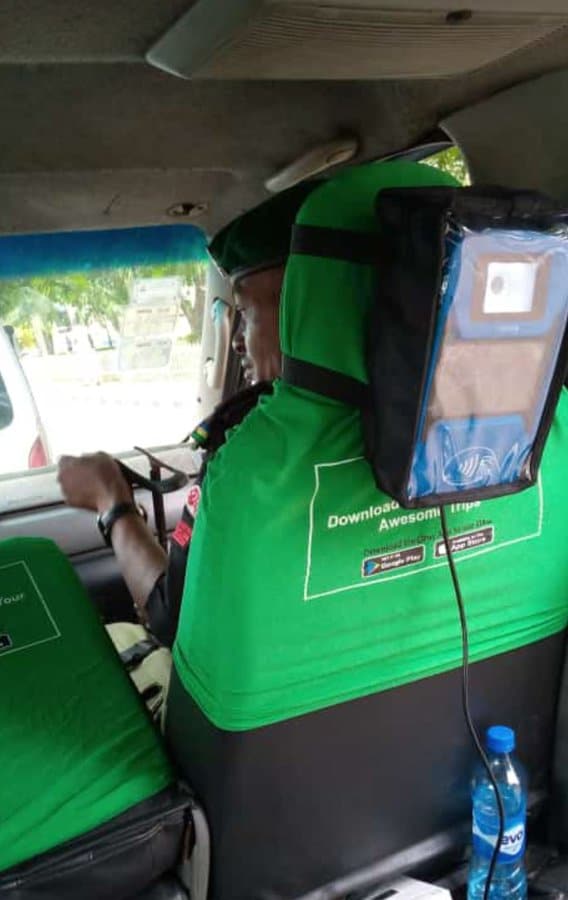 Before now, there have been reported cases of louts preventing OBuses from making stops for pickups at some bus terminals along their routes.
It should be noted that a few days after launching, OBus announced the increase of its fleet via the involvement of third-party bus owners to serve routes outside Ikeja-CMS, which it started with during beta-testing phase.
And OBus has since become quite popular on at least four routes within Lagos, although it isn't clear if the service remained app-based, which was the intended operation model.
As at press time, the OBus option on OPay's mobile app was inactive and no longer displays active routes, QR-code, or OBus wallet balance.
In what looked like a disruption of public bus service in Lagos at launch, OBus, in the process of bus procurement, maintenance, and  staff recruitment, may have had huge operating costs which our source claims could not be maintained over time.
However, Techpoint learnt that the public bus hailing department of OPay may try out a more viable model going forward.
"The current model violates the principle of sustainability. But, in my opinion, interstate bus transit model seems like the best option after this," he said.
Although this development reduces OPay's transport options, its ride-hailing and tricycle-hailing services are still operational in Lagos and other Nigerian cities including Ibadan, Akure, Aba and Kano.
Since launching in May 2018, OPay has continued to work towards the realisation of its super app ambition after getting a huge boost of $50 million in funding early this year. In addition to transport, food, and utilities payment options, it has included investment and loan services on the platform.
---
UPDATE [15 November 2019]: An OPay representative has reached out to Techpoint, denying claims that OBus has been suspended. According to the rep, rather than an outright suspension, they are currently restrategising to double down on the third party business model, which enables bus owners and vendors lease their buses to OBus.
Functionality appears to have been restored unto the OBus feature on the OPay app and it now displays active routes.
Original headline has been changed to reflect OPay's claim.
This is a developing story.