UPDATE [November 15, 2019]: Barely 3 months after, OBus has reportedly suspended operations in Lagos. OPay has however dismissed this claim. 
---
OBus, OPay's bus hailing service, plans to contract its services to bus owners and vendors in Lagos, the only location where it currently operates.
Earlier today, an advertisement was found seeking for bus owners and vendors willing to partner with or lease their buses to OBus.
Going into its third week of beta testing, this move is aimed at improving service delivery. Although there are no clear plans whether services will be extending beyond the Ikeja-CMS route at the moment.
---
Suggested read: OBus beta testing continues in Lagos with two buses
---
In order to maintain its value offering, only air-conditioned, neat and comfortable buses are considered. Which are features missing in the traditional Lagos yellow buses.
Interested bus owners or vendors are to either visit the OPay office or contact their marketing staff to discuss partnership details.
According to Techpoint's investigation, bus owners or vendors will provide drivers and remunerate them accordingly. They will also be responsible for fueling and maintenance of their bus(es).
OBus in return will give daily returns to bus owners based on a consensus. A 12-seater bus could possibly attract as high as ₦35,000 ($96.7) daily returns.
Although OBus has a standard daily returns for bus owners, the company allows negotiation of the amount.
These buses will be temporarily branded once an agreement is reached. Consequently, the partnership agreement has a trial period of 60 days after which bus owners can decide to either continue with the partnership or not.
Interestingly, every OBus will have a police officer on board. This is a deliberate action by the company to keep agberos away from harassing drivers, which is a norm with other public buses.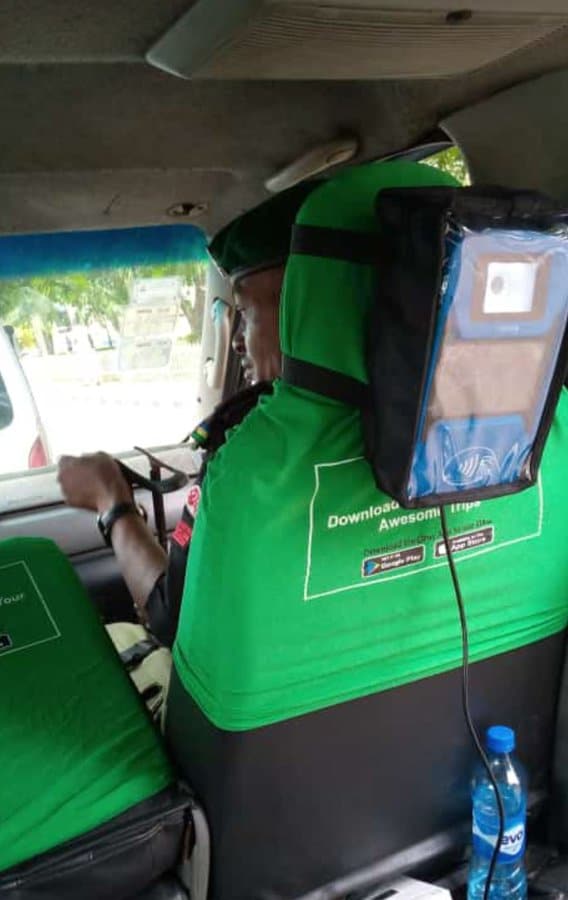 OPay's move to have a police officer on every OBus came as a surprise. This will possibly drown critics' doubts about OBus' survival in the Lagos bus commuter system.