On its third day of beta testing, an OBus is sighted at the Ikeja Mall bus stop. It later departs at 11:45am after loading.
According to an ORide respondent, the bus is to make stops at Toll Gate, Alapere, Ogudu, Iyana Oworo, Obalende and finally at CMS.
Although the modality of the bus remains to allow booking of ride via the app, at the same time users are able to board from any of the OBus designated bus stops using a card.
The OBus card, which is clearly the payment gateway for using the commercial buses, can be purchased from OPay agents at designated locations.
These agents can either be reached by clicking on 'Nearby agents' on the app or at bus stops. Unfortunately, efforts by Techpoint to access the service at these stops proved futile. The OBus service request showed a 'no bus now' prompt during booking time.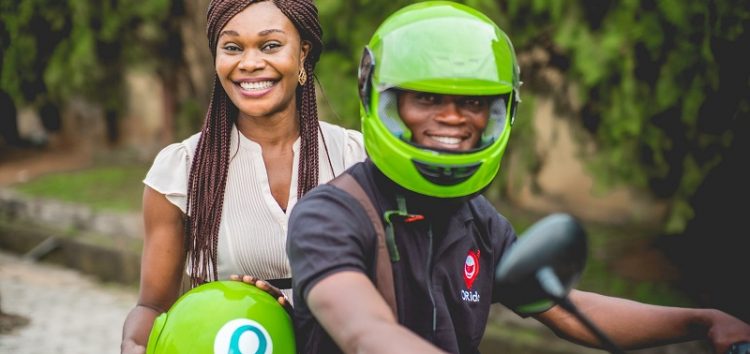 ---
Suggested read: OPay launches 'OBus', a public bus hailing service, in Lagos
---
Following a telephone conversation with ORide customer service, we were made to understand that it would take a while for the service to be fully operational.
An interesting observation during the visit to OPay Lagos office was that the company had begun deploying marketing personnel on the road. They were seen on OBus customised T-shirts distributing fliers.
Judging by OBus' integration of card and mobile agents, it appears the plan is to spread reach of the bus service to offline users.
A business partner with OPay, who asked not to be named, claims that the preparation for OBus kick-off has been on for three months. This further dispels the notion  that OPay could have taken these diversification moves without adequate planning.
No doubt this first week has been quite challenging, with only two buses deployed during this beta testing, but there is a calm atmosphere at OPay's office.