After partnering with the Co-creation Hub to launch NG_HUB in Lagos, Nigeria in May last year, Facebook followed three months later with the launch of its Nigeria-focused accelerator, FbStart Accelerator.
Like most accelerators, FbStart Accelerator focuses on research and development and capacity building through mentorship. Its own uniqueness however comes from the need to put the spotlight on teams daring to create solutions with advanced technologies.
During the FbStart Accelerator showcase, held on the 31st of August, 2018 the 15 startups selected for the six-month accelerator programme were publicly paraded.
All 15 startups are involved in deep technology, from agritech, healthtech to e-transport, Virtual Reality (VR) and Artificial Intelligence (AI),
From RoadPreppers -- creators of Lara.ng, a chatbox for public transit directions in Nigeria and other developing countries -- to Gricd Agroservices, whose product, GRICD Frij is an affordable and portable cold chain device for efficient storage of vaccines, blood and other health/agricultural products.
Another is Vetsark, a web-based platform that uses disease report data to predict, prevent and manage disease outbreaks, for the benefit of livestock farmers, veterinarians and public health.
There is DeepQuest AI, which builds AI platforms which enable developers to integrate AI APIs into their software applications without necessarily connecting to a cloud service or even the Internet.
There's also Quadron Studios with QVES, a Virtual Reality safety training solution that prepares enterprise workers for emergency situations by the use of simulation and immersive virtual training experiences.
The rest of the startups are Cycles, Project Move, Up NEPA, Treplabs, Plantheus, Insyt, SayPeace, Chiniki Guard, Team Kanji, as well as Smart Electricity. You can view all their profiles on the Fbstart website.
Startups by nature are meant to be innovative. But as it is, the Nigerian Internet space is awash with solutions that aren't exactly deep technology.
So it begs the question of whether this cohort was put together for the sake of amplifying Nigeria's capability of tackling challenges related to AI and hardware applications, both in Nigeria and globally.
For even though technology has become a global phenomenon, it is those really redefining industries and solving pressing consumer problems, using latest transformative technologies, that are setting the pace.
Interestingly, outside of FbStart Accelerator, a handful of Nigerian deep technology startups are getting global attention.
For instance, YCombinator winter batch 2019 startup, 54gene is giving access to genetic testing at prices previously beyond the reach of the average Nigerian.
One remarkable thing about this testing is that it is all done through saliva without needles and the associated pain.
RxAll, a deep technology startup combating fake drug manufacturing using AI and molecular spectrometry, achieved global acclaim, winning the 2019 Hello Tomorrow Global Challenge in Paris, France.
Looking at the FbStart Accelerator, impact will be tied to the success of the inaugural cohort. And that goes beyond just doing deep technology.
Staying alive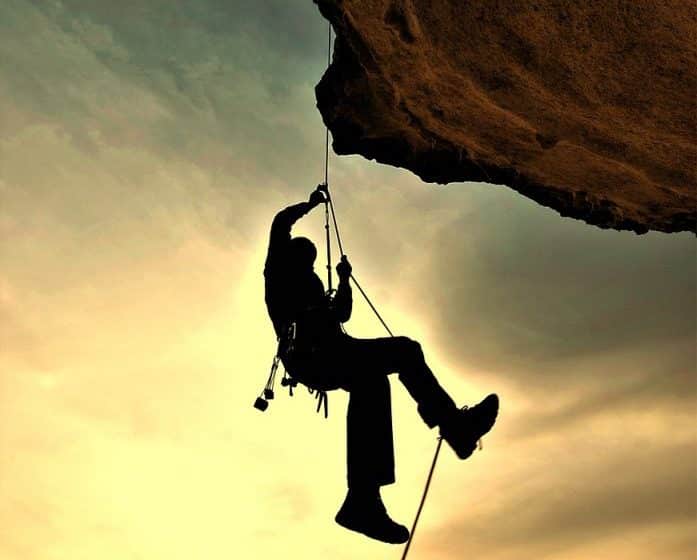 In terms of support, all 15 startups perhaps couldn't have gotten better than they received from the FbStart Accelerator.
This is because some of the founders themselves highlighted key impacts of the programme in areas such as technical support, product redesign and conceptualisation, mentorship, equity-free funding (between $5,000 to $20,000) amidst others.
Considering that majority of the startups were at different ideation phases prior to the accelerator, the most important of all would probably be value optimisation; driven through new market insights and strategic partnerships across board.
For instance, Uche Anisiuba, Tayo Fasunon and Temidayo Odunlami, creators of QVES, perhaps made the right call on the idea that their experience as a group of animation programmers was a natural fit for doing VR.
Prior to the accelerator, both had come in with a lot of assumptions that once they had a product, the market was automatically going to like it. Forgetting that monetisation can be really hard not just for a startup using VR to train in a market like Nigeria, but also when focusing on the wrong set of customers.
The immediate challenge was to adapt the product to the realities of the market where need is most appropriate. That bit appeared to have been figured out in the course of programme seeing that they now deploy for the downstream and construction sector.
But still, you get the feeling that QVES' survival in the long-term will depend on how they are able to reduce the cost of training. Or perhaps creating less costly methods of refreshing people already certified.
Another case study is Treplabs, whose hardware device -- REALDRIP -- prevents backflow of blood during drip treatment by continuously monitoring flow rate, volume administered and automating the drip treatment.
Asides the disadvantage of operating in one of the most marginalised sectors in Nigeria, the many industry standard clinical trials and certifications prove a potential barrier to survival of the device let alone mass adoption.
Like QVES though, Treplabs boasts of having attained the right engine of growth as a result of the Fbstart acceleration.
The startup has now connected with the Nigerian Institute of Medical Research for clinical trials and, upon full certification, will use the institute as a distribution network for its hardware. But that juncture is where the real journey begins.
Despite the support from the accelerator, the situation is still not so different for the remaining startups who will still have to show themselves worthy. After all, there is no point coming into the market if there is no real challenge to solve and obstacles to scale.
The expectation is that they grow to build great companies or inspire great companies.