In January 2016, the Nigerian Internet startup space was rocked with the news of Sim Shagaya's resignation as CEO of eCommerce company, Konga. And as if that wasn't enough, he appeared to make a complete exit from the company he founded in 2012, following a quiet removal as chairman of the board two years later.
As founder and CEO of one of Nigeria's most valued eCommerce companies, Sim led Konga to what was a fairly successful showing in the Nigerian eCommerce space, overseeing as many funding rounds worth $127 million combined.
Even though Nigeria was an emerging market, Konga (with Sim Shagaya at the helm of affairs) alongside Jumia arguably led an unprecedented eCommerce boom that paved the way for the next Internet wave in Nigeria. If his return to the Internet startup space was ever anticipated, it probably is because of this very fact.
Around last year, speculations mounted around Sim going into agriculture. While that remains to be seen, the ex-Konga CEO took to his Twitter page last week to announce his new project -- uLesson -- which forays in the ed-tech space.
Hello World! I'm super excited to tell you about uLesson. I'll share more as the months go by but for now, I'm assembling a team based in Nigeria to help build this. Details in thread: pic.twitter.com/lEvoj4GmDV

— Sim Shagaya (@SimShagaya) March 15, 2019
By its value proposition, uLesson is a platform that is looking to make learning more individual-oriented, thus helping the students maximise learning individually.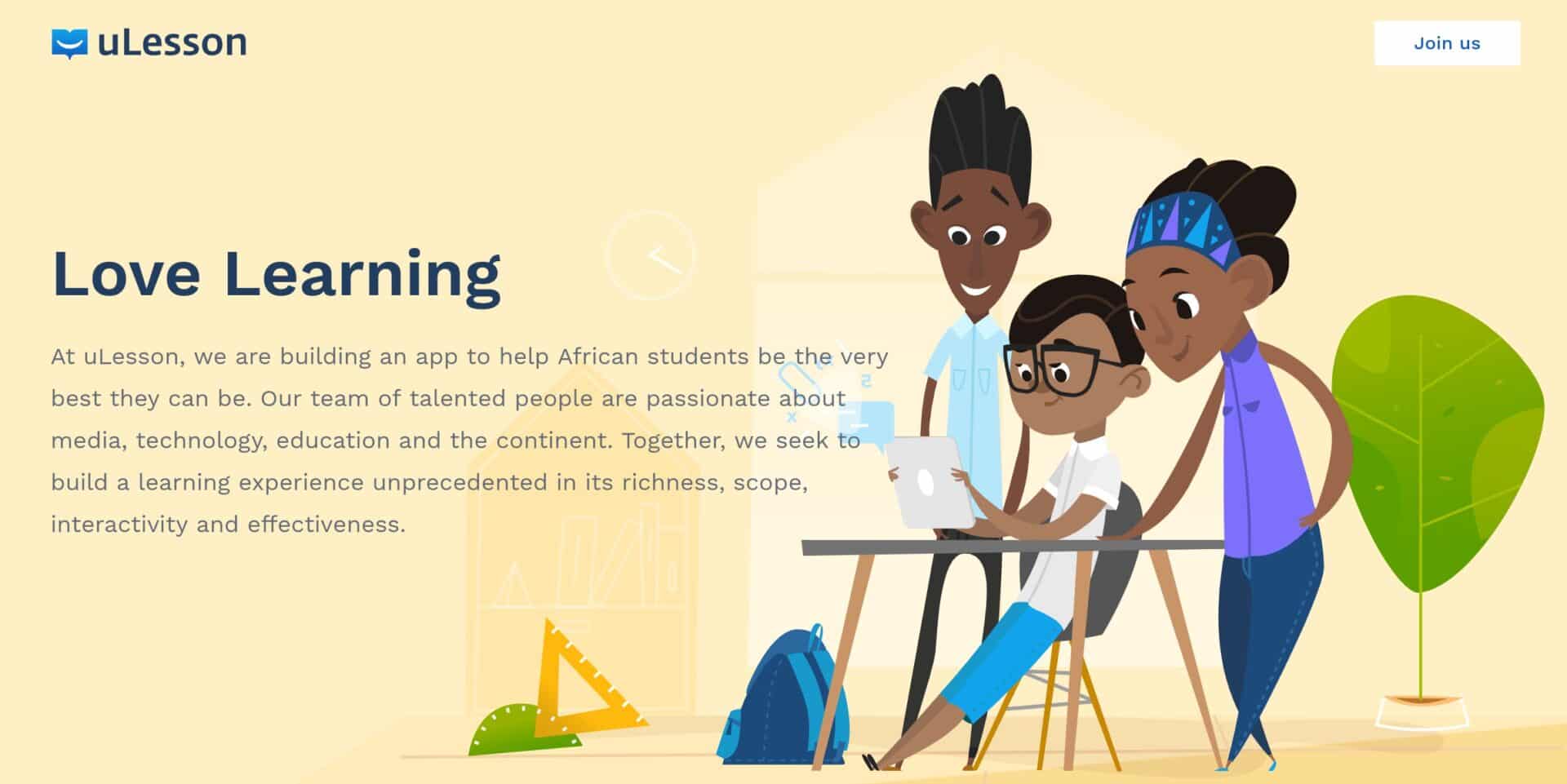 Students will interact with the platform through video tutorials and interactive tests underpinned by deep personalisation and machine learning.
In an email conversation with Techpoint Sim explains, "If you think about uLesson as a 'lesson-teacher-meets-the-smartphone', then you'll understand our approach. When a parent decides to get a lesson teacher or tutor for his/her child, the goal is often to tailor concepts learned in a classroom for the child. The lesson teacher then feeds back to the parent how the child is performing, where he/she is struggling, and what can be done to improve, etc. The process is iterative. This is exactly what we are trying to replicate with uLesson, using the technological tools available now to both students and parents -- smartphones and tablets."
With modern day technological tools, it is true that knowledge transfer is becoming quite easier,  although in the case of uLesson, the question will be how it is uniquely solving the educational problem, especially considering there are other players before it.
"We are aware that there are some companies out there that are doing something similar," Sim explains, "but in Africa, there is still no one doing it at scale, and at the pace needed to address the educational challenges we face in the continent. We are looking to be that. Also -- and this is very important -- we are trying to make learning fun and interactive; this means not just teaching concepts but doing so in a way that is highly engaging for the students."
The target audience for uLesson has been identified as students aged between 10 - 16 years. The rationale behind it, Sim says, is that the age is typically the age when parents start to seek lesson teachers for their children, in preparation for standardised tests.
Why education?
As a seasoned entrepreneur coming to play in the educational sector, it is worthy to note that Sim himself has no background in education. Prior to the establishment of Konga, Sim worked as a banker in South Africa under Rand Merchant Bank. He later moved to Nigeria where he became Google head's for Africa. Shortly after that, he started a billboard advertising business called E-Motion in November 2005, before venturing into eCommerce with the now defunct DealDey and later Konga.
In the absence of domain expertise, Sim would be hoping to ride on his intelligence, business experience and perhaps a well-grounded team, which he is currently hiring for.
We are looking to produce hundreds of hours of very high quality video content over the coming months and years. And we are looking for people that hold themselves and their colleagues to equally high standards.

— Sim Shagaya (@SimShagaya) March 15, 2019
All of this would be handy for an educational sector that is perceived the worst in the world, according to UNESCO.
For someone who also completed most of his education abroad --  where education is held to a higher standard -- all of Sim's experience could be brought to life with uLesson. It might be interesting to know that the ex-Konga boss himself admits he is instituting uLesson for no other reason than "to make things better and build a lasting legacy."
Time of launch
So far, no launch date has been announced yet for uLesson. But Sim clarified to Techpoint that its first iteration was in 2009. Since then several contextual issues have been sorted out that should allow for adoption now. Revenue wise, uLesson will combine both a free and paid subscription model.
As it is now, only time can truly tell how uLesson is easing its way into educational market.