Orange Telecoms Group is set to join the league of companies bringing 'smart' feature phones that cost less than US$50 to Africa. The telecom company launched such a phone during the ongoing Mobile World Congress in Barcelona, Spain.
The new phone from Orange -- Sanza -- is expected to retail for $20 and will be available in African countries the company operates in starting with Mali, Burkina Faso and Ivory Coast by April 2019.
Pricing is often blamed for the low penetration of smartphones in Africa. But even now, for as low as ₦18,000 (the equivalent of $50), one can get a smartphone with some nice features.
In the past, global and local brands have been releasing sub $50 and $100 smartphones specifically for the African market. In 2017, Google in partnership with MTN and TD Mobile released Freetel ICE 2 which cost ₦13,000, about $35, as at then.
But last year, Techpoint discovered that the Freetel ICE 2 wasn't popular even in Computer Village -- the biggest information technology market in Nigeria -- despite a massive pre and post-launch campaign for the product.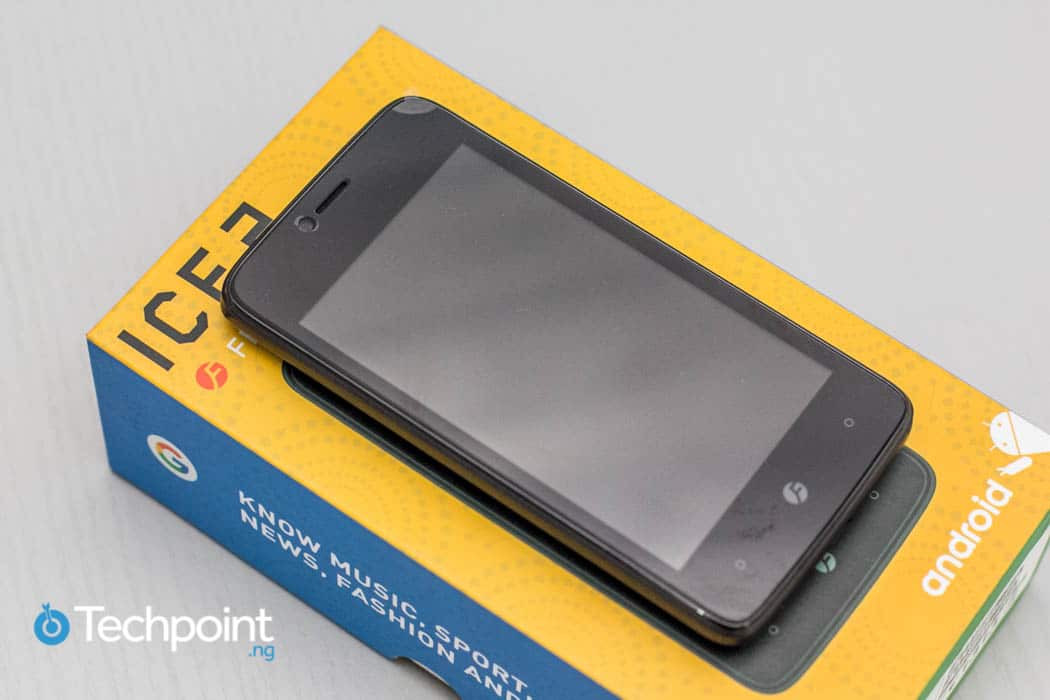 Apparently, the device was eventually pulled out of Nigeria on the account that it could not go toe-to-toe with popular brands with a significant share of the smartphone market. The decision of the OEM to leave on the basis of competition is questionable considering that the phone was said to be the "cheapest smartphone in Nigeria" as at then.
At the moment, the Freetel ICE 2 is no longer available in the Nigerian market. Even its parts are not available as well.
---
Suggested Read: Here's what we know about the ₦13,000 smartphone Google announced in 2017
---
Last year, MTN Group revealed plans to launch 'smart' feature phones in the South African and Nigerian markets by the first quarter of 2019. The phones are expected to come in two ranges: a 3G-enabled $20 variant and a $25 4G-enabled one.
There are a couple of questions that need answers with one month remaining for Q1 2019 and none of the devices out yet. We reached out to MTN Nigeria for answers but didn't get a response as at press time.
Africa is at a stage where there shouldn't be much emphasis on the launch of sub $40 smartphones that are bound to suffer from stunted production or lack of replacement parts.
A quick search on Jumia revealed that the cheapest smartphone by TECNO at the moment is the Y2. Retailing for ₦15,450 (about $43), it still costs more than any of the above. The TECNO Y2 is a smartphone which supports apps that have become part of our daily lives. In comparison, Orange's Sanza will only support apps like Twitter, Facebook, YouTube, Google Search, Google Maps and Orange Money.
Irrespective of the cheap prices and motives of these companies, Africans still desire to be part of the Internet space. Which is why these sub $50 'smart' feature phones need to be positioned to compete with brands that are currently manufacturing low-end smartphones.
Beyond that, people still want to connect with their family and friends on popular apps like WhatsApp and the likes which many of these 'smart' feature phones do not support.