Last week Friday, we hosted the first 2019 edition of Techpoint's monthly in-house community event, Pitch Friday, after a hectic January period planning Techpoint Build.
In usual fashion, selected individuals took the stage to pitch their idea or product as the case may be. But unlike the regular array of five people, which is the allocated pitch slot for Pitch Friday, the February edition had just three people pitch.
Emmanuel Adigun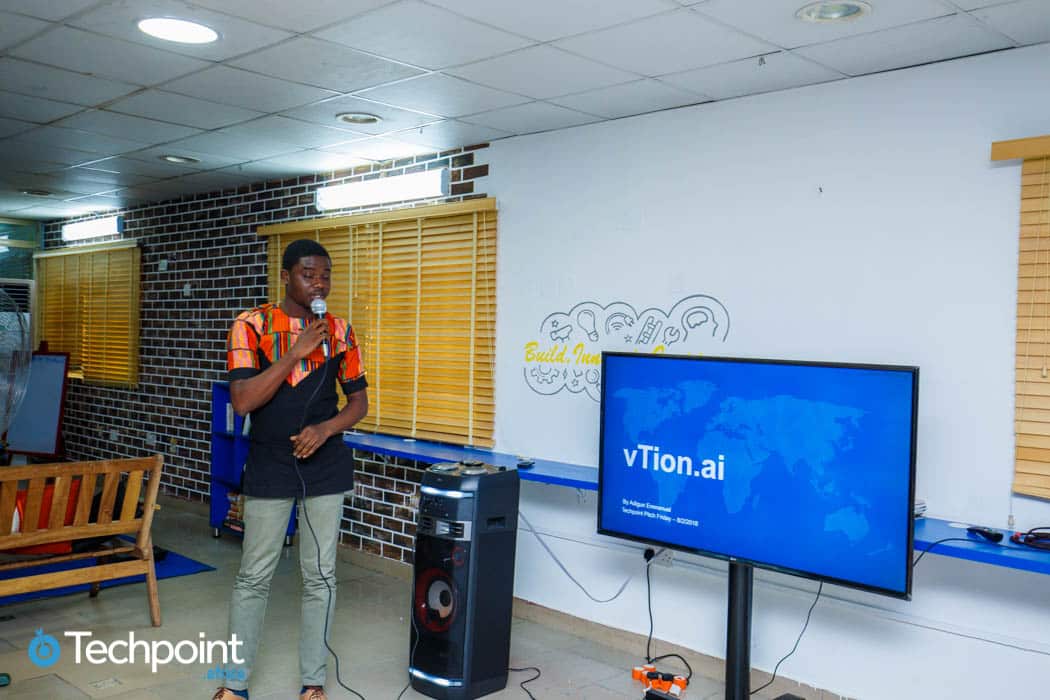 The first on the stage was Emmanuel Adigun, a UI/UX developer who on the evening pitched Vtion.ai. Vtion.ai is an AI-powered visual online shopping platform that recommends items similar to those uploaded on it.
The platform powers visual search for eCommerce and retail thus enabling retailers, with image recognition solutions (from a camera button to image to text technology) create a more engaging, interactive and data-driven omni-channel experience. He founded the platform in October 2018.
Ojonimi Amaga
Next was Ojonimi Amaga pitching Rafa, a peer-to-peer social fitness platform that connects fitness enthusiasts with one another. Rafa was borne out of a need to promote personal fitness growth through interpersonal relationships.
Emmanuel Udeagha
The final pitch of the day was delivered by Emmanuel Udeagha. He introduced Pukena, a platform that connects people with professional service providers and artisans.
The service startup was founded in 2017 with the prime focus of giving comfort, removing stress and making life easy for the Nigerian populace by providing secure and reliable access to trusted and pre-verified service professionals.
Feedback and networking

The most important element of Pitch Friday is the audience feedback, and on this occasion, the sitting audience didn't hold back with feedback. There is no absolute doubt that the pitchers left Pitch Friday with ideas that might shape the future course of their startups.
By now, it is no longer news that Techpoint has made its new office space available for free to individual founders who need a comfortable space to work from at certain times of the week. The news, which was first broken by Adewale Yusuf, at Pitch Friday, was an open celebration of Techpoint's new office.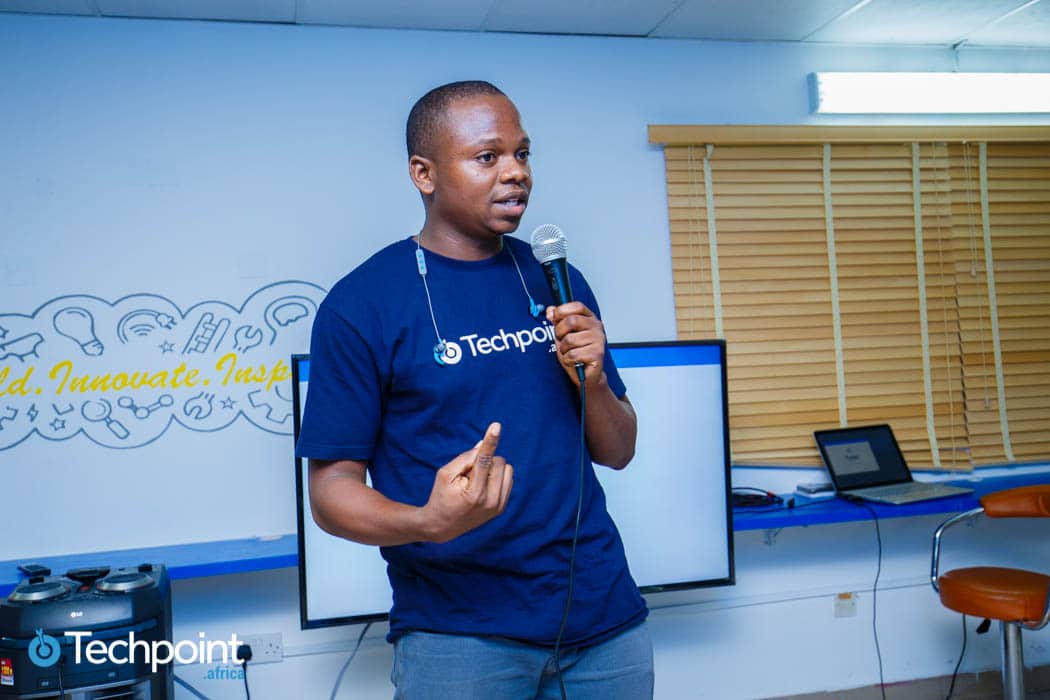 Pitch Friday will be back on the 8th day of March, 2019. You can register here to pitch your startup or simply register here to be part of the audience.