The distance between the first and second terminals of the Murtala Muhammed International Airport in Lagos, Nigeria is about 800 metres and a 10-minute drive.
But airport cab drivers typically charge ₦3,500 ($9.64) for this trip. Inter-airport transport can be expensive, but this is daylight robbery.
On Taxify and Uber -- Nigeria's prominent ride-hailing platforms -- the same ride costs from between ₦500 ($1.37) to maximum ₦800 ($2.20) during peak periods.
Minus airport rides, since an inaugural 2014 launch, ridesharing platforms have made transportation more comfortable and convenient for Nigerians. Especially in a metropolis like Lagos; Africa's busiest city.
In August 2018, while haggling fares with a taxi driver at the Mallam Aminu Kano International Airport in Kano State, a light bulb lit in my head; "Every Nigerian city with an airport should have ride-hailing services."
A few weeks after, I learned of Turide Nigeria; a ride-hailing service for Northern Nigeria announced in August and kicking off in Kano State. Last week, Taxify launched in Owerri and Ibadan.
In Benin City, Edo State, Wonda Cab was gearing up for a launch while Instant Ryde officially kicked off in Uyo on Saturday, 13th August 2018.
All these Nigerian cities have one thing in common; a major airport. Price and convenience will immediately give these new players a one up on the traditional taxi drivers in these airports.
Five to 10 flights arrive and depart these airports on a daily basis and will provide the new ride-hailing platforms with a steady influx of passengers. But this is definitely not a sustainable source of customer acquisition and retention.
As exciting as it is that major Nigerian cities are getting comfortable and convenient transport services at their doorstep, there is a factor that might render these services near obsolete; price.
The Lagos factor
According to a 2016 report, if Lagos were a country it would be Africa's 7th largest economy.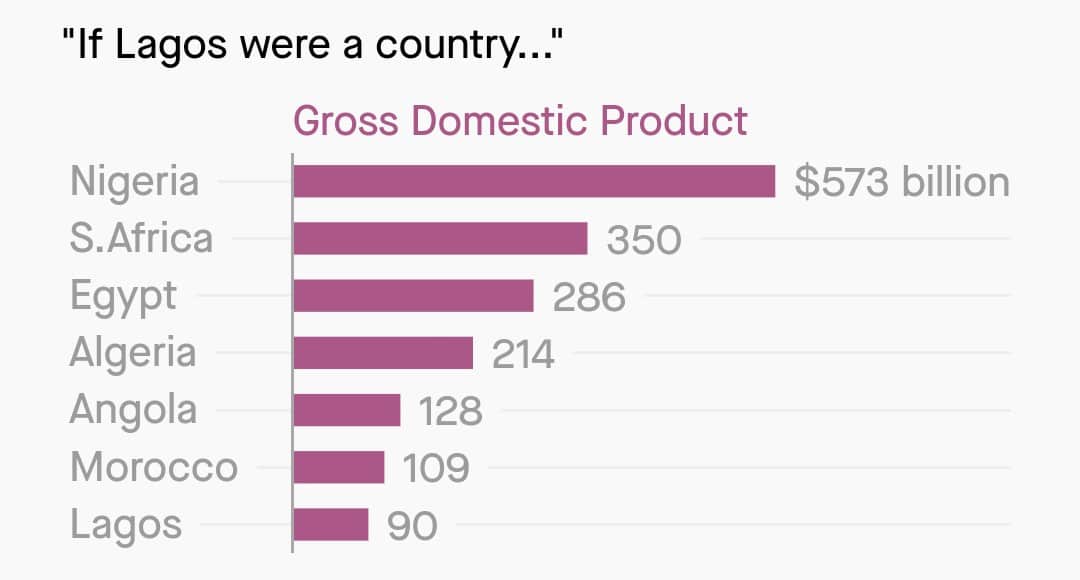 Regardless of slums and ghettos, a 2017 report by Financial Times puts Lagos State's Internally Generated Revenue (IGR) at $136 billion; more than a third of Nigeria's Gross Domestic Product (GDP).
Summarily, there is money in Lagos. Or as the saying goes in pidgin English, 'money dey Lagos.'
This means apart from necessity borne from steady traffic congestions and bad road networks, ride-hailing services are a luxury that can be largely afforded in the metropolitan city.
In 2016,  Uber said Lagos caught on faster than London. Lagos is indeed the perfect city for the luxury that is ride-hailing.
But what is the other reality?
The Ibadan price
Compared to Lagos State, transportation fare is extremely cheap in other parts of Nigeria.
In Ibadan, beat-up versions of the portable Nissan Micra are taxis and mill around in their thousands.
A Taxify ride from Akobo Road to Eleyele Junction costs ₦1,200 to ₦1,500 ($3.30 to $4.12), but a micra to the same route will cost ₦280 - ₦300 (77 cents to 82 cents).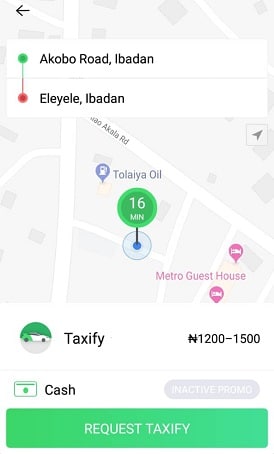 This is the same case in other parts of Nigeria, especially where these new school taxi companies are setting up shop.
How many people will actually use these services?
Ridwan, who lives and works in Ibadan, says students from tertiary institutions, and young professionals who do not own cars.
"I think these ride-hailing services should have happened a long time ago. There are young professionals in the city who will take advantage of them for business and entertainment needs."
Chinedu, who works with a new generation bank in Ibadan, thinks differently.
"Traffic here is not the worst and honestly with the price of these things, apart from luxury I think why people use them is comfort in traffic. With the low price of transport in these parts, adoption may be a big problem."
With its sprawling and well kept roads, the city of Uyo in Akwa Ibom State is not left out.
An unnamed student and ICT expert in the city shares her experience,
"I heard people use one of these services and installed their app, but it never worked so I uninstalled.  It was really out of curiosity, I've used Taxify and Uber in Lagos so just wanted to know what it feels like here. But the public transport system works well here so I honestly don't see the point of these services."
Between necessity and luxury, price is a huge determinant for these ride-hailing services outside Lagos.
"Dropping their prices to compete with the micras seems like the only way Ibadan people will use these things en masse," Chinedu concludes.
The Abuja lesson
Starting prices off at an all-time low and heavily incentivising riders and drivers to enter a city is not a new strategy for ride-hailing companies in Nigeria.
In 2016, Uber played this money card in Abuja and it backfired to a near disaster.
---
Suggested Read: The untold story of the Uber Abuja Strike and why there will be many more. 
---
Base fare was reduced, drivers and riders given huge bonuses. But this was not sustained and the blow back that followed was unprecedented.
The Abuja example was a prime example that the money card is not sustainable in these climes. Users are also not particularly loyal.
Maybe these cities do not need shiny new ride-hailing services to be transport knights in shining armor.
Providing already existing (non) solutions to a system is a lazy business move.
To succeed, these companies need to figure out a model best suited for new cities like Uber did with its cash model for Lagos.
If not, ride-hailing services may be dead on arrival for Nigerian cities besides Lagos and Abuja.