A few weeks ago, Uber Abuja partners and drivers called off a two-day strike that had paralyzed services of the taxi company in the capital city.
Suggested read; What you need to know about the Uber Abuja strike
The cancellation of the strike coincided with the Techpoint Innovation Tour of Northern Nigeria. It was one thing to be in Lagos and listen in on happenings in Abuja, so I took out the time to talk to drivers and partners and get first hand information.
Of all the gleanable information, some things stood out starkly; Uber drivers will strike again and again if the underlying issues are not addressed fast.
Replicating the Lagos model was the trouble with Uber in Abuja
In July 2014 Uber launched in Lagos and the city became its fourth African city since inception. Coming to Lagos was not a mistake as Uber confirmed that its Lagos operation had prospects of being bigger than London.
But in March 2016, Uber launched in Abuja in a bid to maybe replicate this Lagos success and the move was worrying as the factors that made Lagos an instant hit were totally lacking in Nigeria's capital city.
Transport fare in Lagos has always been unsteady and prohibitive with a trip from Lagos Island to the mainland costing anything from ₦900 to as much as ₦1,200 depending on the bus driver's discretion. These rides were in ramshackle danfo * buses and all these with the mad Lagos traffic congestion to boot.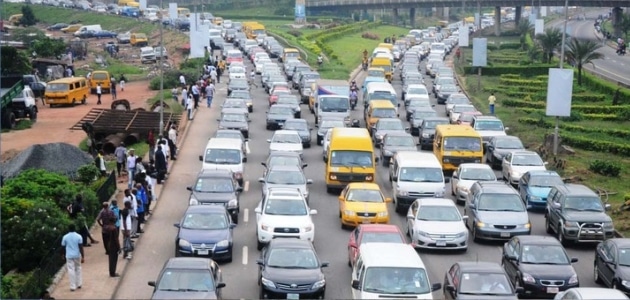 When Uber came into Lagos with a base fare of ₦400 for rides in clean and air conditioned cars with well behaved chauffeurs, they became the savior of Lagos. Lagosians were already tired of the yellow cabs with their exorbitant prices and unexciting features.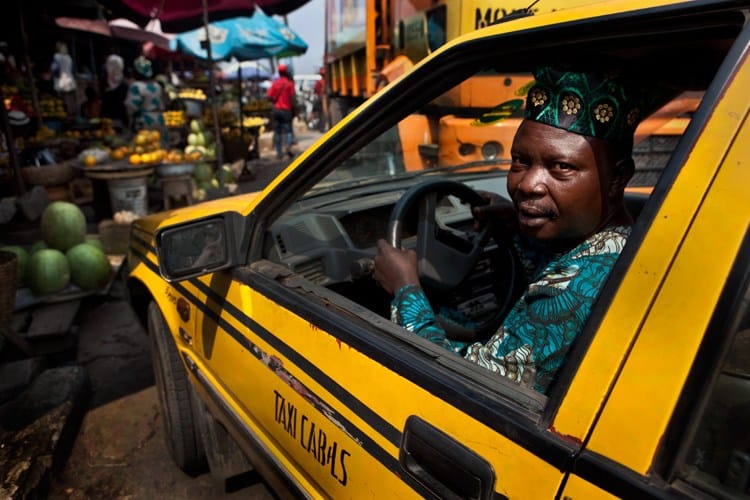 Abuja on the other hand is a completely different story. The city boasts some of the best road networks in West Africa so traffic congestion is not an issue, transport fare is dirt cheap and Abuja residents are never in a rush.
As with all things relationships, it is always rosy in the beginning, multiple incentives were offered to drivers and riders as is customary to the company. Drivers were paid up to ₦40,000 to introduce new drivers and riders got bonuses too.
Drivers were also given bonuses for JUST staying online up to ₦2,000 per hour; all these helped Uber build interest in Abuja and I suspect also distract the partners from the ₦220 base fare (as against ₦400 for Lagos)
As time went on, Uber started taking away the bonuses one at a time because they honestly did not make economic sense for Uber to keep them up. The ante was upped for the bonuses that still existed.
According to Joseph**an Uber partner,
We weren't exactly bothered by the disappearance of the bonuses. I had earlier told my drivers not to be dependent on them as they were gifts that are dependent on the whims of the benefactor.
He went on to say that the only problem they had was the manner the incentives were yanked off without any due notice.
Mohammed** another partner who also doubles as a driver said it was frustrating to start a week's work with some set financial goals only to not achieve them because incentive had been discontinued without prior communication.
Even "the Weekender"; a weekly circular from Uber Abuja that was meant to inform partners started containing inaccurate information.
Apart from the incentives,the drivers were getting robbed by hoodlums disguised as riders and Uber was not still listening, then the strike began in earnest. Two of these dispossession happened the week I was in Abuja.
There was a singular undertone to all the complaints from the different partners I interviewed; they all needed Uber to listen, work with them towards making the business safer and more profitable.
All was not well in Lagos too
As content as Lagos seemed to be with their base fares and plenteous rides, they too wanted to go on a strike. Uber partners in Lagos were calling their Abuja counterparts to make inquiries on how the strike was mobilized in Abuja. They wanted an increment in their fares considering that the price of fuel had gone up too.
Fast forward to a few weeks after the Abuja strike ended, Lagos drivers picked up placards and protested non-payment of 50% off an Uber promo.
The promo gave riders 50% off all rides from the 3rd of November to the 13th. There was dissenting views with a popular social media influencer claiming Uber paid the drivers, and the drivers on the other hand insisting they were not paid.
Lol they are lying. Uber paid the 50% and I have proof of this. They should ask their partners to tell them the truth. https://t.co/C8BMoJjiqe

— OSI. (@Osi_Suave) November 16, 2016
But it was later discovered that the aforementioned influencer who is a radio personality is also an Uber Nigerian ambassador, so it is hard to know what to believe.
No two markets are ever the same
My respect for Uber was tripled when the cash payment model was adopted in Lagos to create a seamless payment flow. It showed that they completely understood the uniqueness of different cities/markets. So why think that an Uber Lagos model can be replicated in Abuja without any alterations?
Joseph** the Uber partner I talked to earlier owns a 2015 model of a particular Toyota brand and it still rides under the Uber X class. When I asked why, he said that the service in Abuja was only restricted to Uber X and did not have an Uber Select or Uber Black options for partners.
Suggested read; What's the difference between UberX, XL, UberSelect, and Black Car?'
He went ahead to tell me how one of his drivers bought ₦3,500 worth of fuel and made ₦6,000 that is a profit of ₦2,500. This is not hard to imagine considering a base fare of ₦220. 
Strike actions are typically actions used by employees to gain concessions from their employers and if Uber does not reach a middle ground with their partners (in Abuja), many more strikes will follow. According to them [Uber Abuja partners] they will continue the action until they are satisfied or reach a middle ground with Uber Nigeria.
In my opinion, Uber Abuja can increase the base fare to ₦400 and not have any shortage of riders. With Lagos as a case study, many people believed and still believe that Uber is killing the yellow cabs in the state. But when I talked to some drivers, they made an assertion that challenged popular belief; Uber will always have its riders and some people will still ride the yellow cabs.
Suggested read; Game of Cabs: Is Uber taking a hit from Nigeria's economic downturn?
Whether Uber Abuja increases its base fare or not, there would always be people who prefer its sleek rides and courteous drivers to even their own cars.
So in the interest of sustaining a peaceful business model with its partners [and drivers] Uber needs to pay attention to them and tweak their global template of operations a bit for the Nigerian market.
-----------
Feature Image; BellaNaija
* Danfo -- The black and yellow vans authorised for use as public transport by the Lagos State Government.
** All names have been changed as requested by the interviewees.