Investment One Vencap Limited ("VENCAP"), the SME focused subsidiary of Investment One Financial Services Limited, is calling early startups and existing businesses that are interested in securing Venture Capital funding of between ₦10m and ₦100m to submit applications.
The 100% online application window, which was launched on Monday 20th August 2018 and closes at midnight on Monday 10th September 2018, is open to Nigerian registered start-ups and existing businesses irrespective of their geographical location.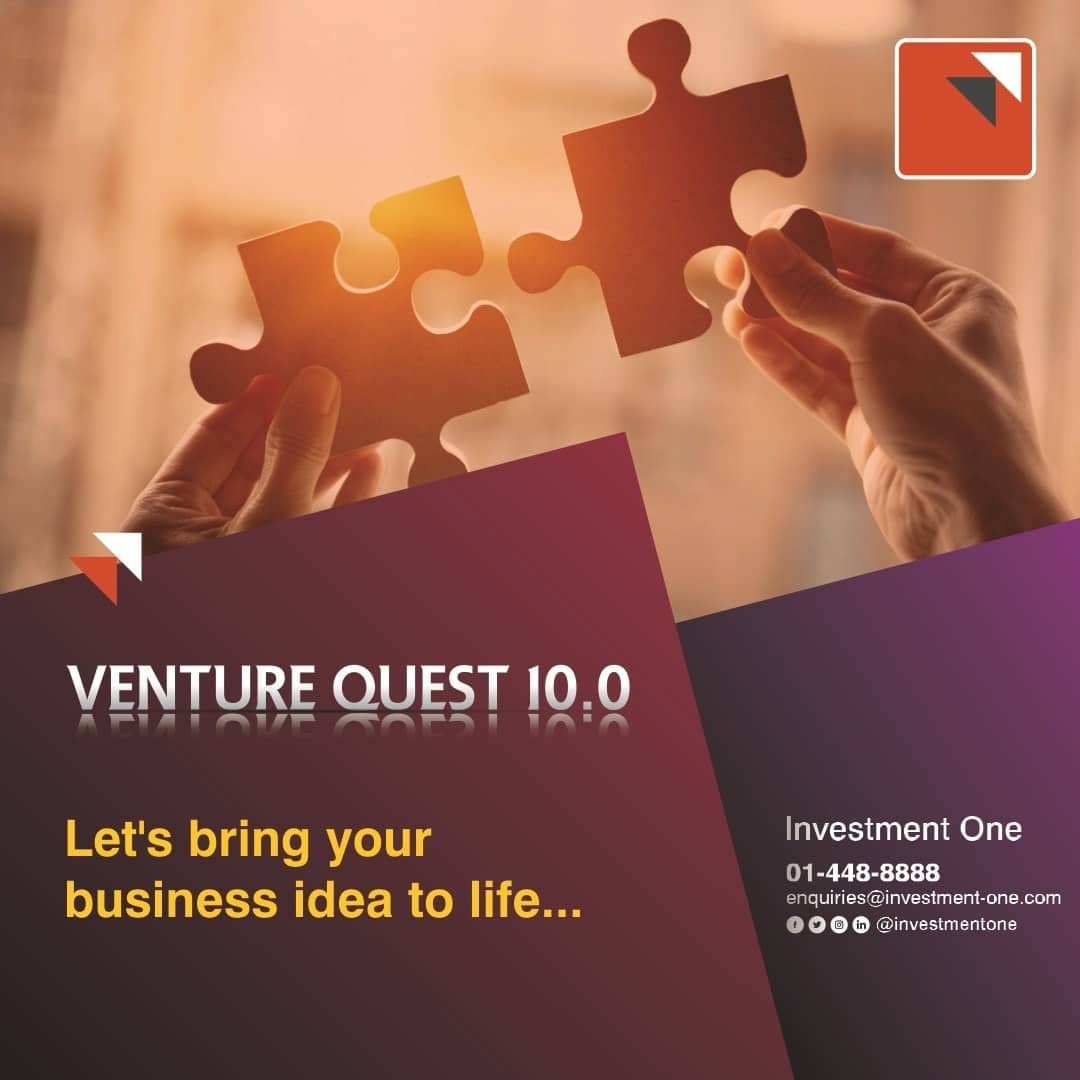 While speaking on the significance of 'Venture Quest 10.0', Dr Ore Sofekun, Managing Director of Investment One Vencap Limited stated that 'the Quest' is not a competition but a platform provided to enable startups and existing businesses with innovative and excellent business ideas access between ₦10m and ₦100m equity or quasi-equity funding.
This special call for application is aimed at offering SMEs the opportunity to submit their business plans and receive accelerated assessment within a 2-3 month period and it coincides with activities lined up for the November 2018 10th year anniversary of the founding of Investment One Financial Services Limited themed: "Celebrating 10 years of Innovation and Excellence".
Dr. Sofekun said 'VENCAP is a sector agnostic investor; so start-ups and existing businesses in sectors such as agro processing, fintech/tech-enabled, healthcare, light manufacturing, logistics services, renewable energy/recycling, and finished African fashion/ beauty products can apply'.
She articulated that Vencap was founded in 2016 to provide financial and strategic business support to SMEs – a critical factor to achieving the nation's non-oil GDP target. Since inception, Vencap has advised over 80 companies and has invested in four companies spread across building construction, agro processing, health & fitness and ICT sectors.
VENCAP is a subsidiary of Investment One Financial Services Limited Group (Investment One). Investment One was established in 2008 as GTB Asset Management Limited, a wholly owned Asset Management subsidiary of Guaranty Trust Bank Plc, licensed by the Securities Exchange Commission (SEC) to provide wealth management, trust, securities brokerage and financial advisory services to individual and corporate clients.
Following GTBank's divestment in 2011, due to Central Bank of Nigeria's (CBN) regulatory requirements, the Company's name was changed to Investment One Financial Services Limited.
Today, the Investment One Group has grown to become a fully-fledged financial services institution and has added private banking, mutual funds, pension funds administration, real estate, and private equity/venture capital services to their offerings. The group is also recognised as one of the fastest growing firms in Nigeria.
Early-stage startups can apply now for a chance to access between ₦10m and ₦100m equity or quasi-equity funding.