When Sunday Oyelami completed his secondary school education in 2010, he got a job at a pure water factory. He was so fascinated by the operating system of the factory's machines that he decided to get technical skills so that he could someday run his own factory. "The machine's programmed system brought about my desire to acquire technical skills and become a sole-proprietor" Oyelami recalls.
Determined to make this dream a reality, Sunday enrolled at the Government Technical College, Agidingbi to study Computer Craft. In his second year at the college, the Samsung Engineering Academy was commissioned. Oyelami trained at the academy until he graduated in 2015 as the best graduating student of his set. He is currently a mobile phone technician at Samsung West Africa.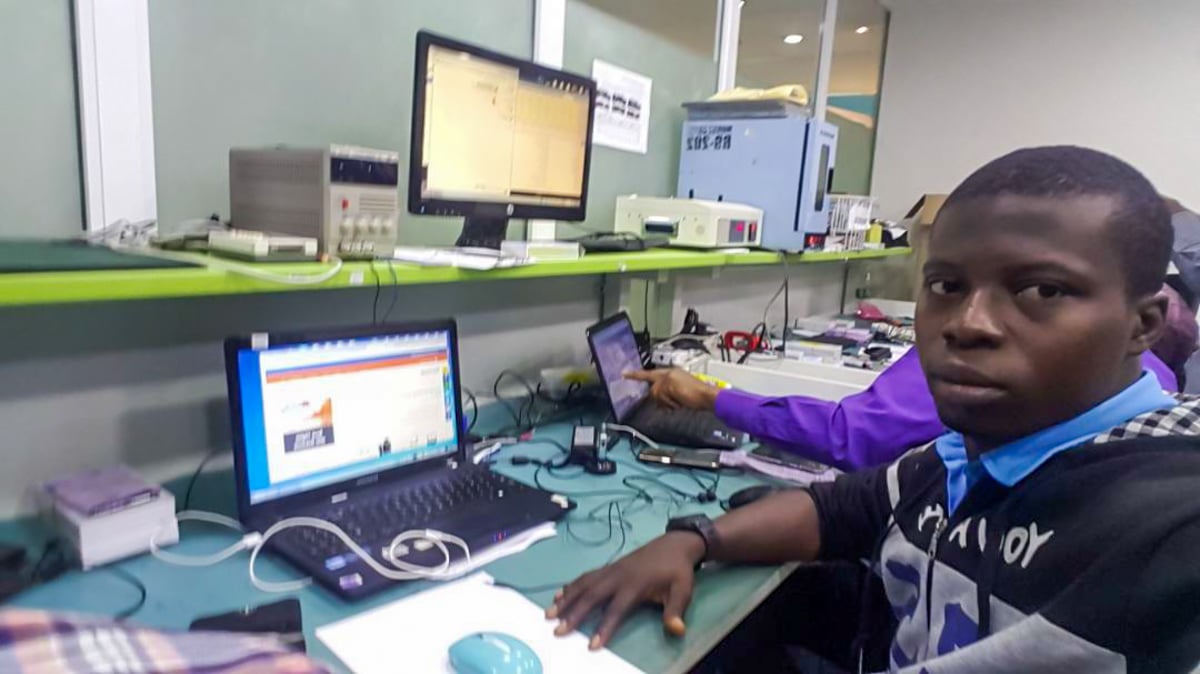 The Samsung Engineering Academy, established in 2012 , is a Public Private Partnership (PPP) initiative between Samsung West Africa and the Lagos State government through the Lagos State Eko Secondary Education Project (LESEP) and the Lagos State Technical and Vocational Education Board (LASTVEB).
The Eko Project initiative, sponsored by the World Bank, was established in 2009 to improve the quality of public secondary schools in Lagos. The initiative aimed at the provision of facilities to enhance learning, rehabilitation and construction of school structures, training of teachers, volunteer teachers scheme and rewarding of excellent students. By 2013, academic results had reportedly improved from 7% in 2007 to 41%.
Technical and vocational education began to benefit from the initiative in 2010 following the inauguration of LASTVEB. Charged with promoting technical and vocational education in the state, the board embarked on revamping the five technical colleges -- or centres of excellence as they are called -- located in Ikeja, Ikotun, Epe, Ikorodu and Ado-Soba.
The state of technical and vocational education in Nigeria
If you have ever had to fix your car, refrigerator or any other appliance in Nigeria, then you are aware of how unprofessional and unskilled many Nigerian technicians are. Our society lacks skilled technicians so much so that Nigeria still imports expatriates for major and sometimes, minor construction and technical projects.
To deepen the pool of skilled technicians and encourage entrepreneurship, the Nigerian government established over 100 technical colleges. However, technical and vocational education has suffered the same fate as public academic education in Nigeria -- dilapidated infrastructure, obsolete equipment, inadequate and unqualified teachers and instructors to meet with current industry skills among others.
Globally, vocational and technical education is deemed to be the answer to youth unemployment. With the increasing rate of unemployment in Nigeria, quality technical education holds the key to the creation of more jobs.
Centres of Excellence
The government technical colleges in Lagos offer various technical and vocational courses --  ranging from Motor Vehicle Mechanics, Electrical Installation & Maintenance Practice, Computercraft, Refrigeration & Air Conditioning (R&A), to Graphics Arts, Ladies Garment Making, Blocklaying and Concreting works, Catering Craft Practice, among others -- to holders of a minimum of the junior secondary school certificate (JSSC).
To provide facilities and equipment required for quality training at each technical college, LASTVEB partners with various private companies and industries. In 2014, the Eko Project partnered with the Lagos State Electricity Board (LSEB) and Skipper Limited to commission the Lagos-Skipper Engineering Academy within the premises of the college. The academy provides practical training for students in electrical engineering.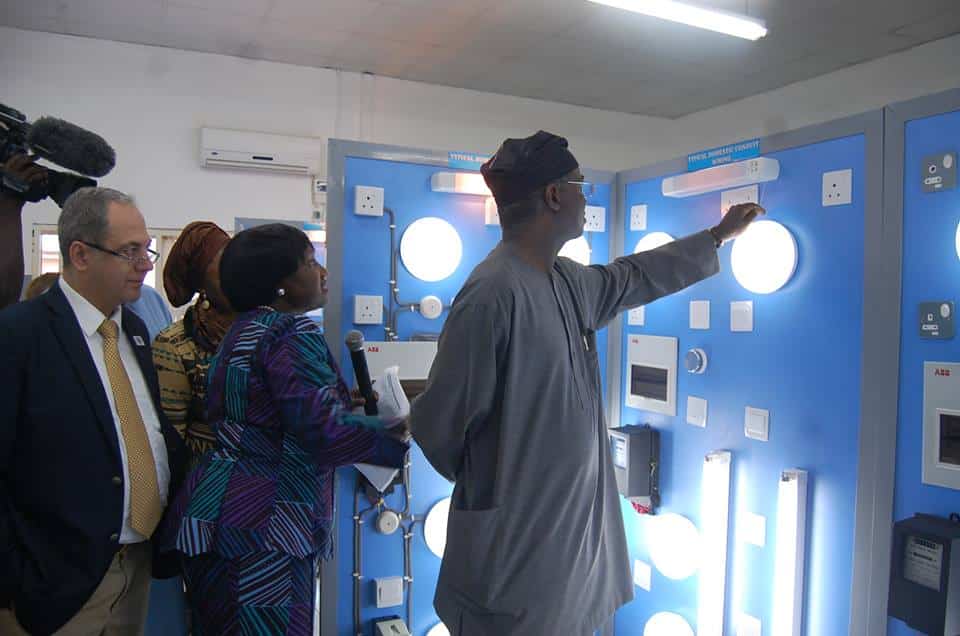 In 2015, the Agidingbi college got another academy, the Festo Authorised and Certified Training Centre. The centre provides practical training in automation and mechatronics.
As with the case of the colleges at Agidingbi and Ikotun, the Lagos state government through LASTVEB partnered with Julius Berger Nigeria PLC to establish a building and construction centre at the technical college located in Epe. The centre provides hands-on training in block-laying/concreting, electrical installation and plumbing & pipe fixing. Similarly, the Ado-Soba college reportedly houses a mechatronics centre while that of Ikorodu is a beneficiary of the MTN Foundation Project.
The need for more facilities
Like Sunday Oyelami, hundreds of students have benefitted from the revamped technical education in Lagos state. However, it has the potential to benefit hundreds more. Victor, a Tech 3 (final year) student of electrical engineering at the Government Technical College, Ikotun expresses the impact of the Skipper Academy on his training at the college "When we learn theory in the classroom, we proceed to the academy to practise what we have learnt." he gushes. "This has helped me perfect my skills and now, there is hardly any electrical work I cannot do".
Like Oyelami, Victor is fortunate to have well-equipped facilities at his disposal. The same can however not be said for other students whose areas of specialisation lack state of the art facilities in their various colleges.
Michael Ubong (not real name), a second-year student of R&A at the Government technical college, Ikotun realised this disadvantage during his 3-month industrial attachment some months ago. At the workshop he was assigned to, Ubong initially had a hard time identifying and operating the equipment available because the laboratory at his school lacked such "advanced" equipment.
"When I first got to the company, they had equipment that we don't have in the college. I had to learn how to use them" Michael recalls. "Most of the equipment we have at the college are basic and can be acquired for private use but at the company, they have industrial equipment"
Another student, Wasiu Adeleke (not real name) enrolled at the college to study Blocklaying and Concreting about a year ago. While Wasiu who left Ibadan after his Junior Secondary School Certificate Examination (JSSCE) recalled all he has learnt in the past year, he showed me the part of the college where they lay blocks. He could definitely benefit more from a building and construction facility like that of the Government Technical College, Epe.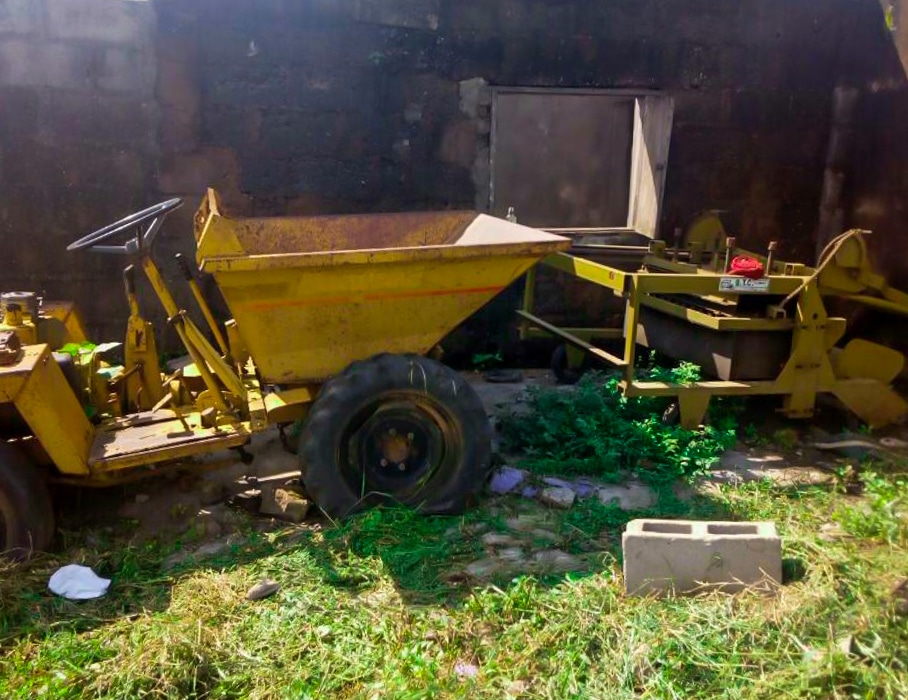 As much as the Lagos state government is doing a great job at promoting technical education in the state, there should be a balance in the provision of facilities for all areas. Obsolete equipment and training should be replaced with their current versions to enable the students to keep abreast of the changes in their various fields.
Hope for the future
Seeing how technical and vocational education empowers youths and encourages entrepreneurship, Nigerians have become more open to technical training. Graduates of technical colleges are no longer viewed as low-achievers. Due to the skills they acquire, they are well-adjusted in the university compared to their counterparts who attended traditional secondary schools.
Recently, the Samsung Academy graduated 72 technicians after three years of training. The graduates, equipped with skills and tool boxes are optimistic about their future as technicians.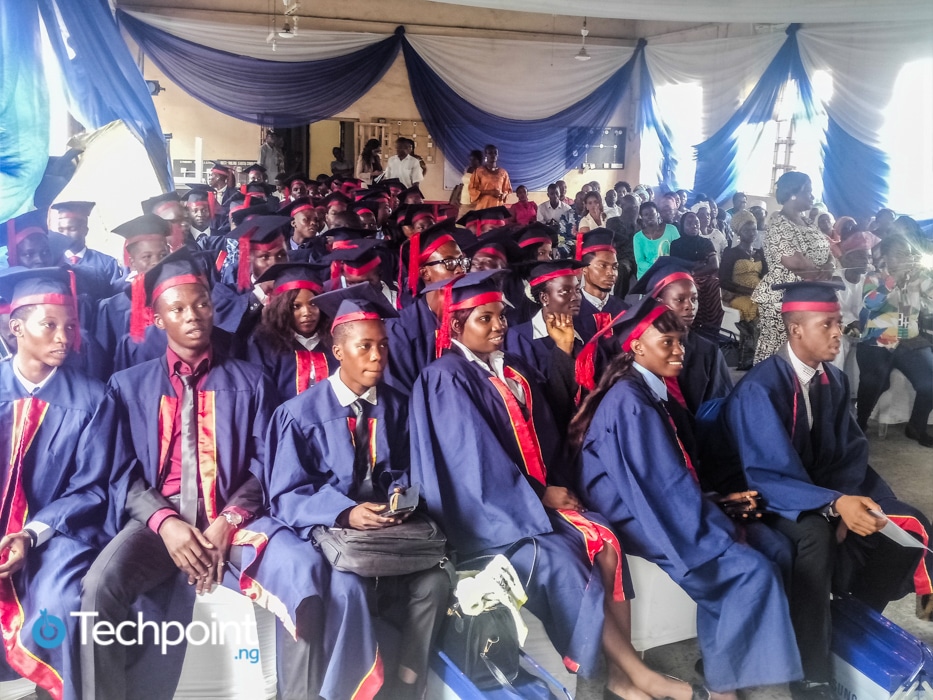 Ozurumba Kelechi, the best graduating student of his set gushed about the impact of the academy on his life, "I am so glad my mother enrolled me at the college. With the skills I have acquired, I have started making money from fixing appliances and I plan to take it further by studying electronics engineering at the Federal University of Technology, Owerri (FUTO)", he said
Interestingly, not all the students plan to pursue careers in engineering. One of the graduates Kunle (not real name), plans to study Hotel Management. When I asked him why he wasn't pursuing a career in engineering, he said " I have always wanted to study hotel management but the skills I have acquired here (the Samsung Academy) cannot go to waste. It would be my source of income while I pursue my bachelor's degree"
Whether they pursue careers in engineering, become entrepreneurs or part of the skilled workforce, products of technical colleges are equipped to be financially independent and with the current state of unemployment, more young Nigerians should have access to them.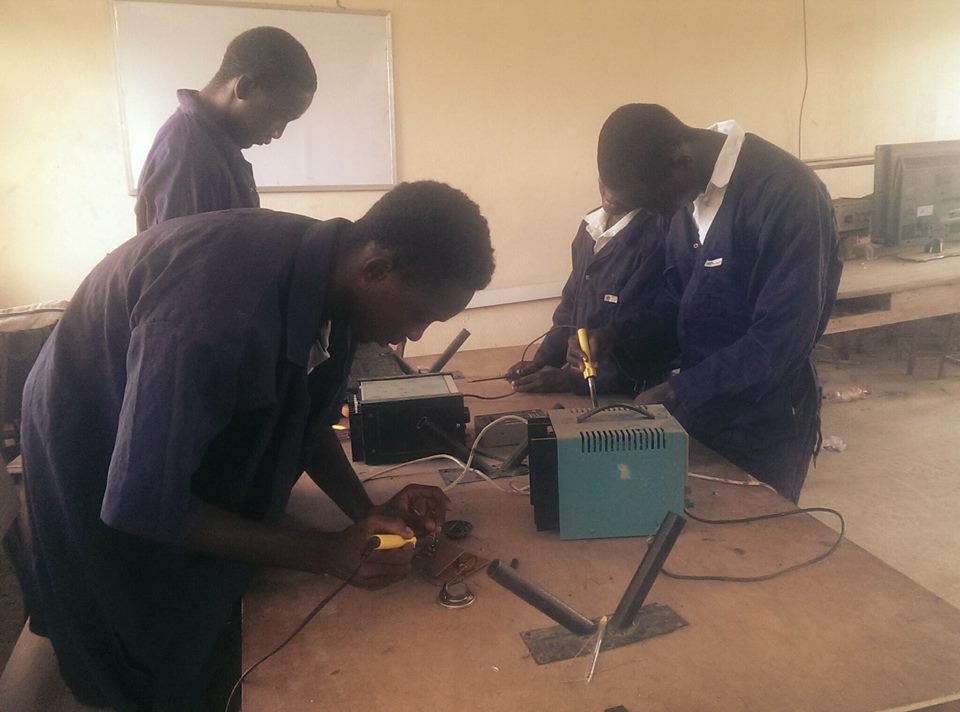 Recognising this, the Lagos state government through the Lagos State Technical and Vocational Education Board (LASTVEB) revealed plans to extend the reach of technical colleges to Ibeju-Lekki and Badagry this year.
The Lagos state government is no doubt contributing its quota to addressing the dearth of competent technicians in Nigeria, one student at a time. Hopefully, the young trained and skilled Nigerians churned out of technical colleges would contribute their skills to drive the country's economy.
And as one of the Samsung Academy graduates said, the government should not just abandon them after their graduation, they should engage them and create a platform where they can showcase their skills to a global audience. A platform through which they can become true world-class technicians.