In a rapidly evolving work landscape, tech skills like programming continue to top the list of highly demanded careers globally. The search for skilled programmers and software developers has never been higher, and Nigeria, with its burgeoning youth population and growing tech ecosystem, is no exception to this trend.
The edtech space, particularly those platforms focused on training for technical skills, has experienced significant changes over the last decade. New platforms have emerged, some have evolved, and others have unfortunately ceased operations.
Here's an updated list of current opportunities for learning programming in Nigeria. Whether you're a beginner looking to dip your toes into the world of coding or a seasoned developer aiming to upskill, this list offers a range of options to suit your needs. Dive in to discover the best platforms for learning coding in Nigeria as of 2023.
Updated list for 2023
Decagon
Founded in 2018, Decagon is a software engineering institute that offers a 6-month, full-time, full-stack software development program. The curriculum equips learners with both coding and soft skills. The program includes mentor-matching, exposure to real-life applications and projects, a non-committal 2-month internship for exceptional developers, and comprehensive job placement services. These services range from interview coaching and CV/LinkedIn profile reviews to salary negotiation sessions and provision of referral letters, ensuring that graduates find employment in the tech industry.
DSN (Data Scientists Network)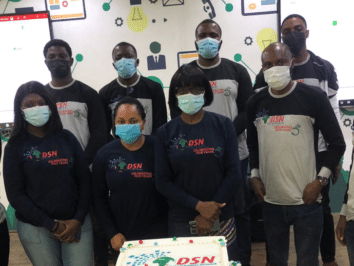 Formerly known as Data Science Nigeria, DSN aims to train, mentor, and inspire 100,000 Nigerian youths in advanced analytics and data science. This non-profit initiative involves experienced data scientists from Nigeria and the diaspora volunteering to train and mentor young Nigerians. DSN offers bootcamps, masterclasses, and organises competitions to further engage its community.
Univelcity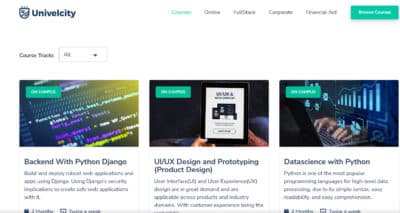 Founded in 2016, Univelcity offers core and adjacent tech courses in web development, data science, product design, copywriting, product development, and cybersecurity. The platform provides both physical and online classes, with course duration ranging from two to six months.
CodeLn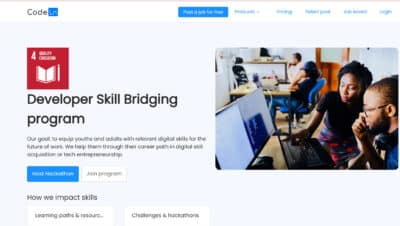 CodeLn is an end-to-end technical recruitment platform that also offers a Developer Skill Bridging program. In partnership with tech giants like IBM and Microsoft, CodeLn provides resources for self-training, arranges onsite learning, and organises hackathons. The platform also connects trained individuals with a pool of hiring companies and offers an assessment platform for skill verification.
TechQuest
TechQuest is a non-profit edtech organisation offering 8-week certificate courses in various tech fields. These include Frontend and Backend Web Development, Cybersecurity, Data Analytics, and Digital Marketing. Courses are delivered through onsite and hybrid training models, and the organisation also offers coding camps for kids and teenagers.
Utiva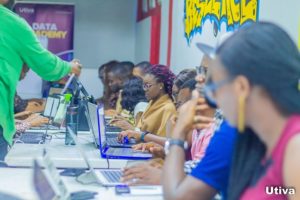 Founded in 2018, Utiva is a virtual learning platform that offers coaching, mentorships, internships, resources, and boot camps in various tech courses. These include data analytics, product management, product design, marketing, and software development. Utiva runs nine faculties and combines online live classes with quizzes and projects for proper assessment. Upon successful completion, students are awarded globally-recognised certificates.
The Roothub (TRH)
The Roothub offers tech training and digital skills acquisition programs in five Nigerian cities, including Ibadan, Lagos, Abakaliki, Uyo, and Port Harcourt. The nine-year-old startup focuses on web development, digital marketing, graphics design, and programming through a four-week intensive training program. One of The Roothub's products is Gide.ng, a live-tutor platform offering professional courses and certifications in Data Analytics, Project Management, and more.
DevCareer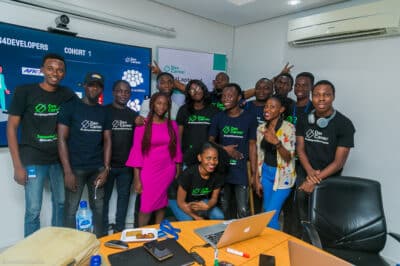 DevCareer is a non-profit tech company that supports individuals in becoming software developers and IT professionals. They provide laptops, internet, co-working spaces, and learning resources through various initiatives in collaboration with tech startups, investors, government, and tech hubs.
AltSchool Africa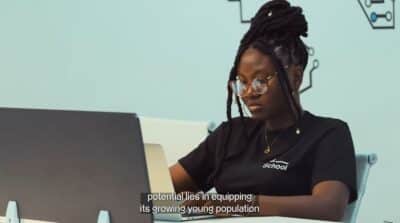 AltSchool Africa offers intensive 12-month diploma certificate courses in Engineering, Product, and Data, charging $30 per month. The curriculum is designed to make students job-ready, and career advancement assistance is provided upon completion.
HiiT Plc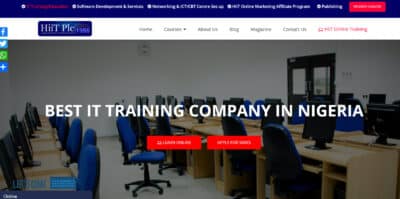 HiiT Plc is one of the longest-existing tech training platforms in Nigeria. They offer a variety of courses, including Data Science, Software Engineering, App Development, Cloud Computing, and Graphic Design. HiiT partners with big tech companies like Microsoft, Oracle, and Google and has training centres in Lagos, Abuja, Kano, and Ibadan.
Anchorsoft Academy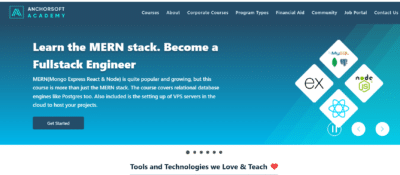 Anchorsoft Academy offers a range of market-relevant courses, including frontend development, full-stack web development, mobile app development, and web design. The academy aims to provide practical skills that make students employable. They also organise webinars and meetups for their community of creatives. Courses can be taken either physically or online, and student loans and scholarships are available. Course durations range from three to six months, with costs between ₦250,000 and ₦300,000.
List as of 2017 (Operational status)
Andela (Changed business model to talent management and outsourcing)
Andela is an accelerator that trains Africans to become world class software developers within the space of 4 years. The interesting thing is that they will pay you while you are learning.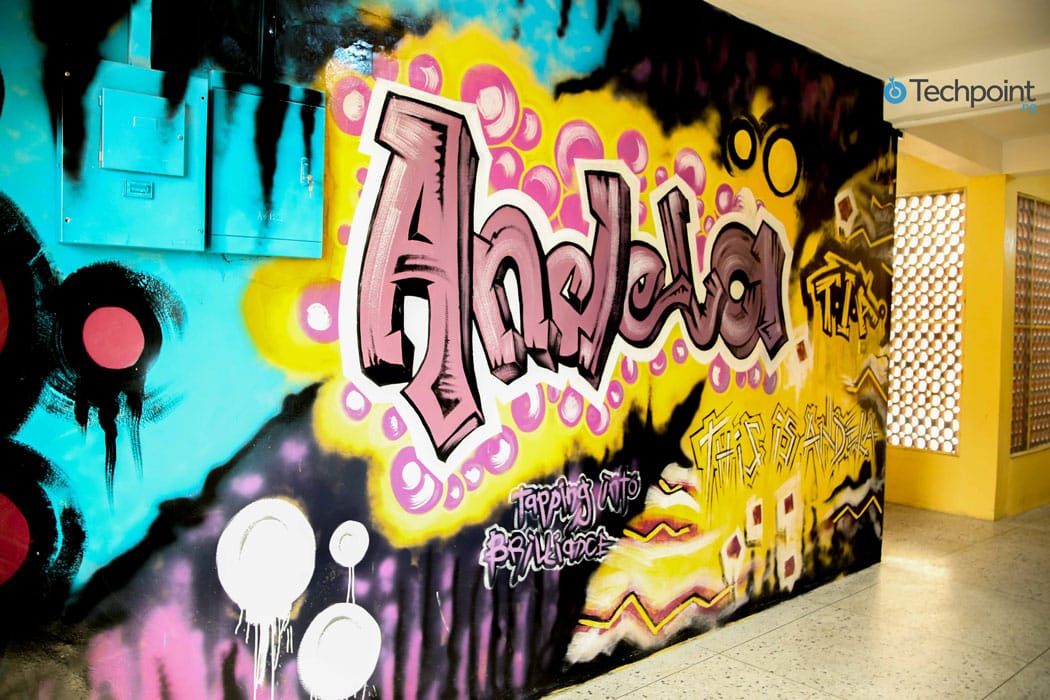 Andela was one of the first to take the bull by the horn by addressing the issue of a developer dearth in Nigeria and other African cities; Nairobi and Uganda.
However, there is a general misconception that freshers are accepted into Andela to learn programming without any prior knowledge of coding. This is true and untrue at the same time.
Applicants are offered a home-study course that basically details introduction to software development. This is intended to help newbies get a feel of the program before getting in. But considering that the time provided to assimilate the material is too short for an actual newbie, it may be best to go through the self-tutoring route for a bit before applying to Andela.
Andela fellows cannot leave before a 2-year period of the general 4 years of training.
Actually, it is assumed that it will take 2 years to pay back the cost of training ($15,000), so a contract is drawn up to deduct the balance if you leave before 2 years is up. If you leave after 18 months you only owe 1/4th and after 2 years (24 months), you owe nothing and are free to go.
Andela's application opens and closes through the year in windows called Cycles. The current Cycle closes on the 10th of March 2017.
Switch (may no longer be operational)
Switch is one of the newest additions to ICT education and software development in Nigeria. Focused on "[tech] talent discovery, acceleration and placement", Switch appears like an Andela of sorts, except they are different in many ways.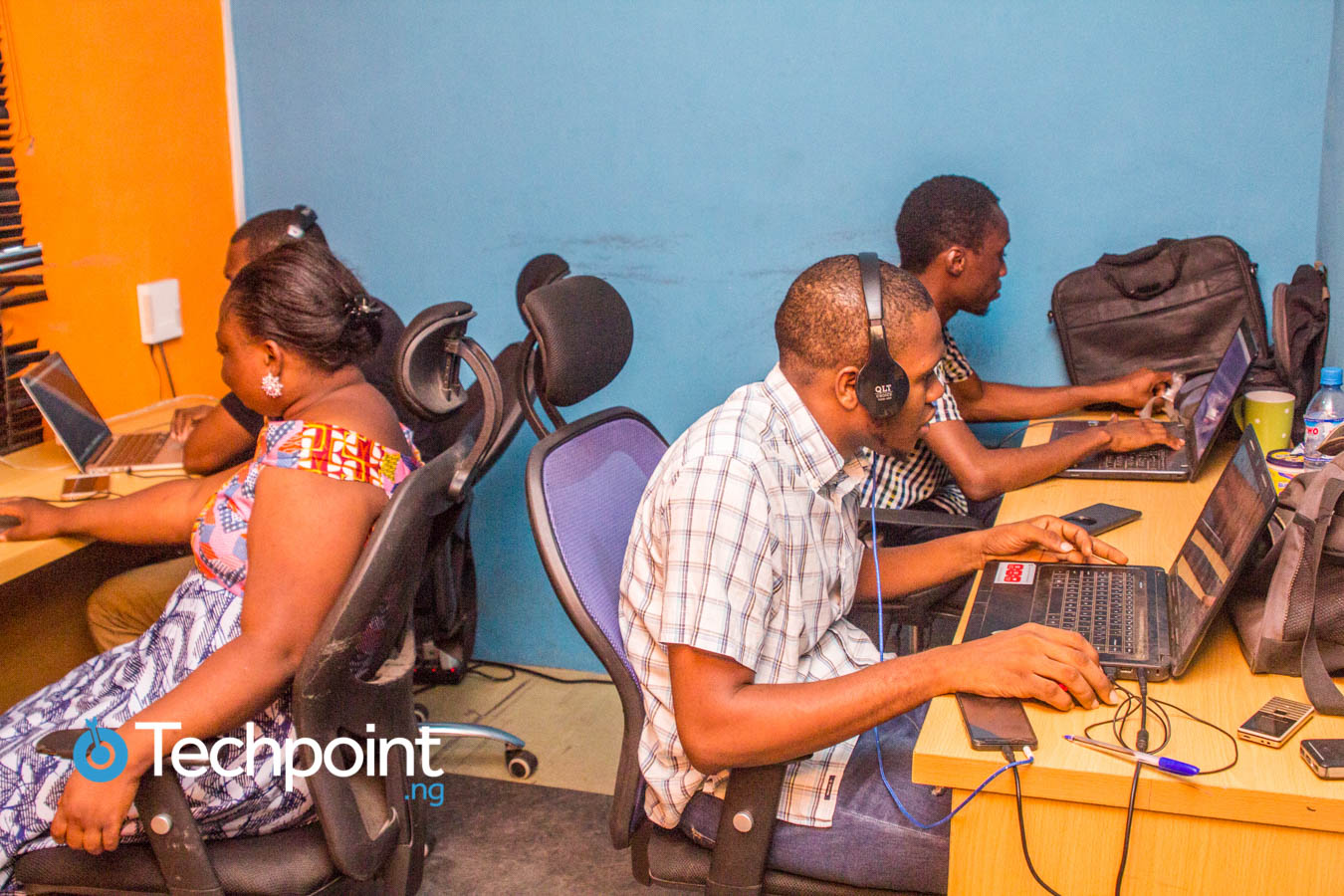 Where Andela offers a 4-year training and retainership, the Switch Fellowship runs for 1 year and 3 months -- 3 months of intensive training followed by a 12-month placement in companies where fellows further their skills and build portfolios while getting paid.
Located in the heart of Yaba, fellows at the academy get free lunch everyday and stipends to cover transportation and accommodation.
Admission into the Switch Academy for the 3-month intensive training is free, applicants only have to be "smart and talented". After the 3-month period, a percentage of their salaries is deducted over the 1-year placement period.
Considering the prerequisites, the Switch fellowship is not for you if you do not have a prior knowledge of coding skills.
Moat Academy (Operational)
Moat Academy wants "to bridge the gap between the academics and the [tech] industry by making many unemployed [persons] to become employable applicants".
Based in Lagos, Moat Academy claims to train developers from 'any background' to inculcate globally acceptable best practices.
Applicants go through a 10-week intensive bootcamp which involves project-based tutorials. Regardless of its intensity, the training period is short. However, Moat Academy has adopted a hands-on approach to its training methods. Participants are made to work 7 straight hours everyday and commit to an extra 4 hours at home.
Application for Moat Academy's last cohort ended in February, but you can check on the website for the date of intake for the next cohort.
Projaro (Operational)
Projaro is a startup located in Abuja that recruits trains and empowers software engineers to become "world class" in 1 year. If you are around the Abuja area or Northern Nigeria in general, Projaro is for you.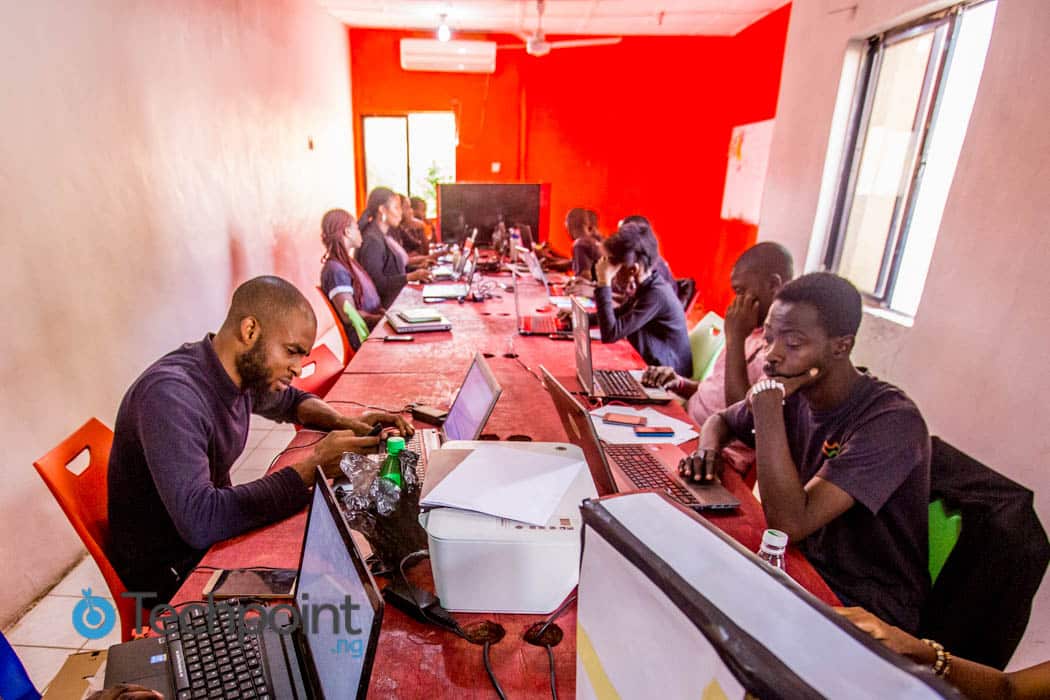 Even though it was originally open to applications from intending software developers with zero skills, Projaro now admits to preferring applicants with a basic knowledge of programming.
After applying to join the fellowship, successful applicants will pass through a week-long boot camp which will be the final decider.
The Projaro Fellowship is very much hands-on with in-depth projects, tutorials, webinars and workshops for the fellows through the period of the training.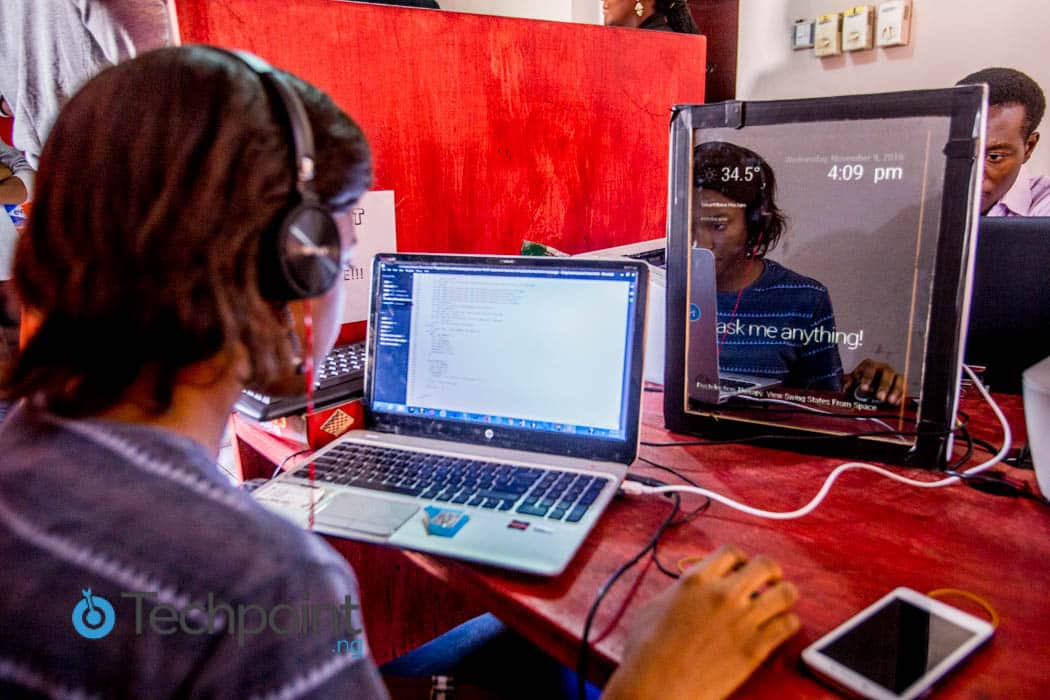 For the 3 months, fellows will be trained in the aspects of software development and technical leadership, and the next 3-month period will be dedicated to real projects that may include personal projects.
During the last 6 months of the Projaro fellowship, the fellows will be paid for working on clients' project remotely, full time or part time, depending on their choosing.
Sevocoder (Operational)
With a goal to "catch them young", Sevocoder is an initiative of the nHub in Jos, Plateau State targeted at secondary school students. The program aims to produce 2,000 developers from Plateau state in a few years time by teaching children and young adults how to code.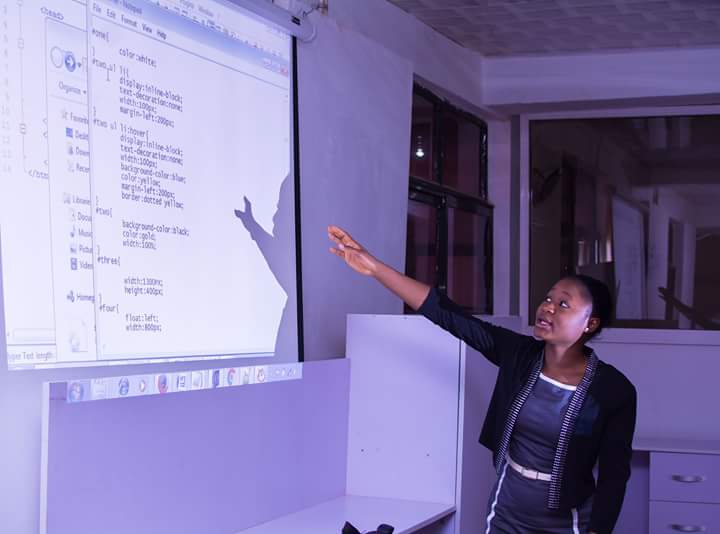 Targeting young school children was a plan to bridge the skill gap in technology especially programming.
Currently, Sevocoder enrols its applicants solely from secondary schools in Jos. However, there are plans to extend the programme to individuals and parents who wish to enrol their children in the program very soon.
If you live around Jos and are interested in Sevocoder, contact the nHub.
Relearn by CcHub (Operational)
This is a program by the Co-Creation Hub targeted at children and teenagers from between 5 - 18 years of age in Primary 1 to SS3 classes. Relearn by CcHub uses technology to enhance education, teaching youngsters basic software engineering, software development and coding skills. The programmes are not free; they cost from between ₦25,000 to ₦55,000.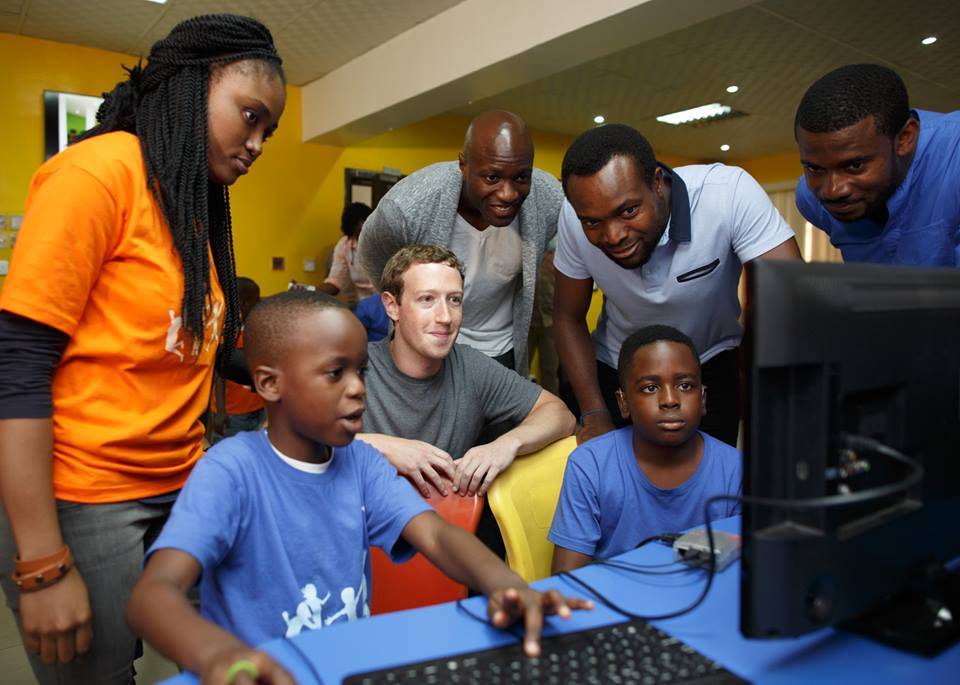 Weekend Club; As the name implies, the Weekend Club is a 2-hour class on Saturdays for 5 to 18 year-olds who do not have time during the week. The program runs for 6 weeks.
After-School Club; On Tuesdays and Thursdays, students in Primary 1 to SS3 get to spend a 1-hour period at the club learning computer game design and animation, coding, web page design and programme electronics.
Gap Year Club; This is designed for students during the 1-year period before university and after secondary school. They get to learn basic web development and programming.
Students are taken into the programme on a quarterly basis. Registration for the first quarter of 2017 is currently closed. However, if you are interested or have a child who is, you can enter them into the cohort for next quarter. Registrations will begin in April.
Swap Space Systems (May no longer be operational)
The description on its website reads;  " [We] Engineer you to take on developer or designer roles in top companies across Africa and beyond. All we require from you is an hunger for knowledge and we'll help you become an expert at doing what you love"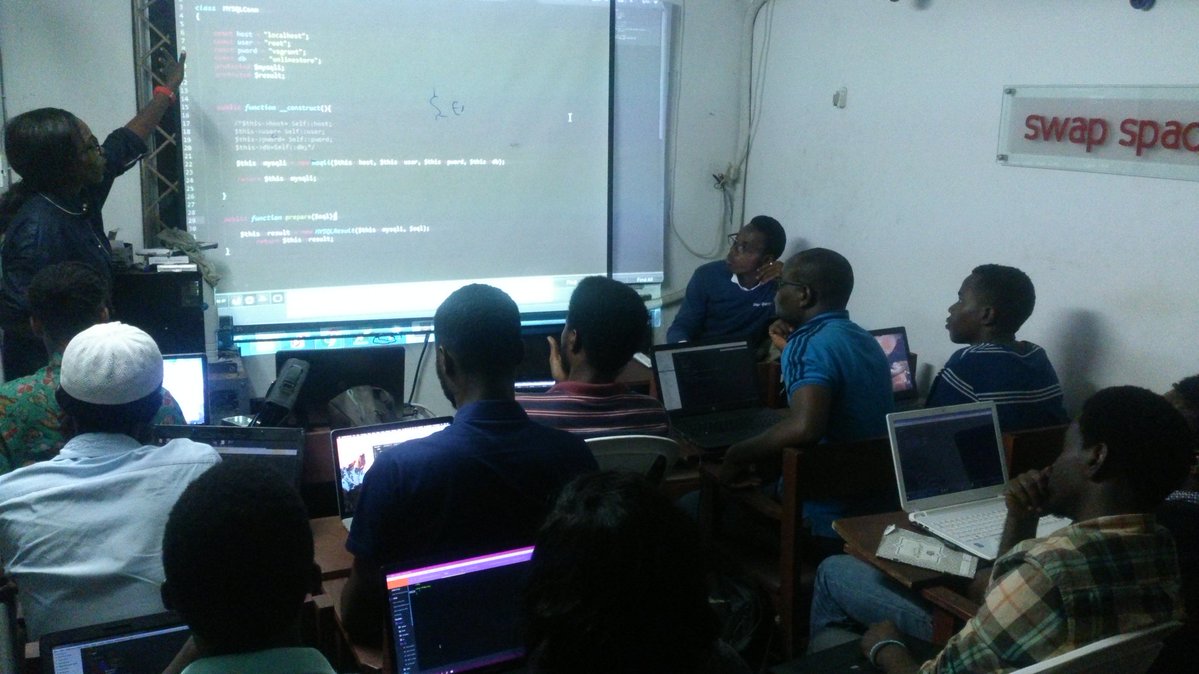 Headquartered in the Maryland area of Lagos State, Swap Space offers 3 months intensive training in immersive web development, user experience and Java programming. To apply, you have to pay a non-refundable fee of ₦10,000 which will not included in your final tuition fees.
Ocean Digits Academy (May no longer be operational)
Ocean Digits Academy is a Lagos-based web and software development training academy that aims to 'to support the steady growth of the technology ecosystem by providing world-class talents for technology companies in Nigeria'.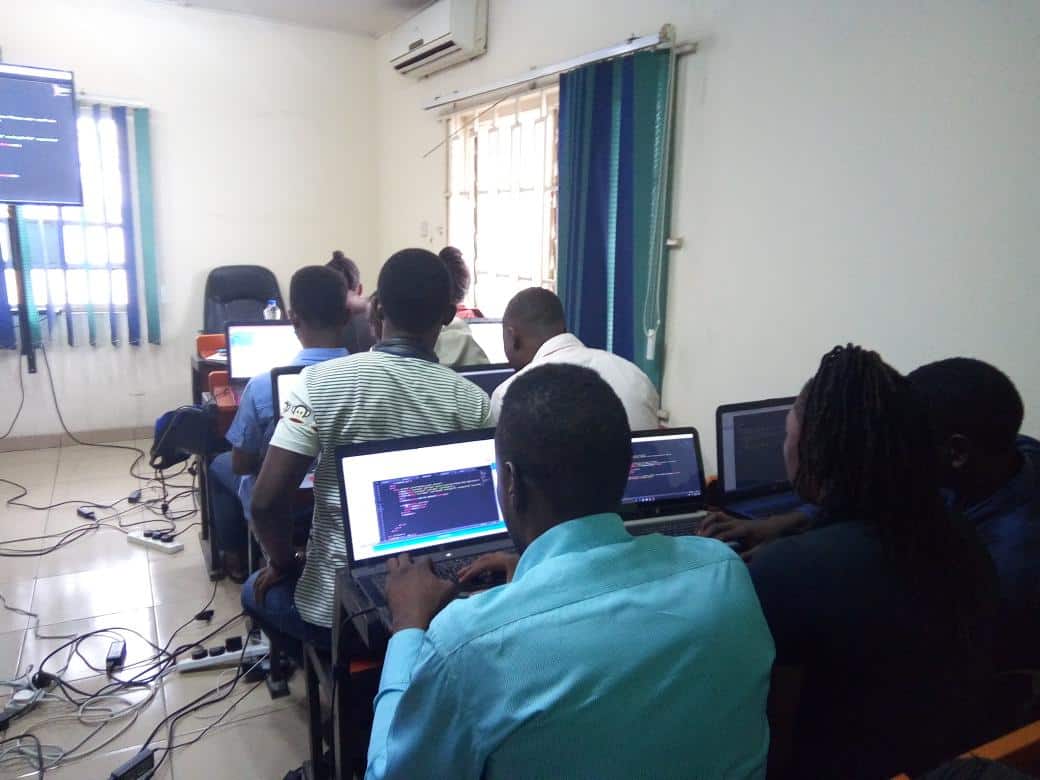 Ocean Digits offers 4 weeks courses each in Basic, Intermediate, Advanced I and Advanced II web development. Tuition fees for the courses are from ₦40,000 -- ₦60,000 and according to the website, the offers come with paid 3-month internship when you become a certified full stack developer.
LearnFactory (Operational)
Most coding schools are located in Lagos or Abuja and other metropolis, but LearnFactory located in Aba is looking to change this trend.
The code school is looking to groom and export "creators and software craftsmen" in the South East.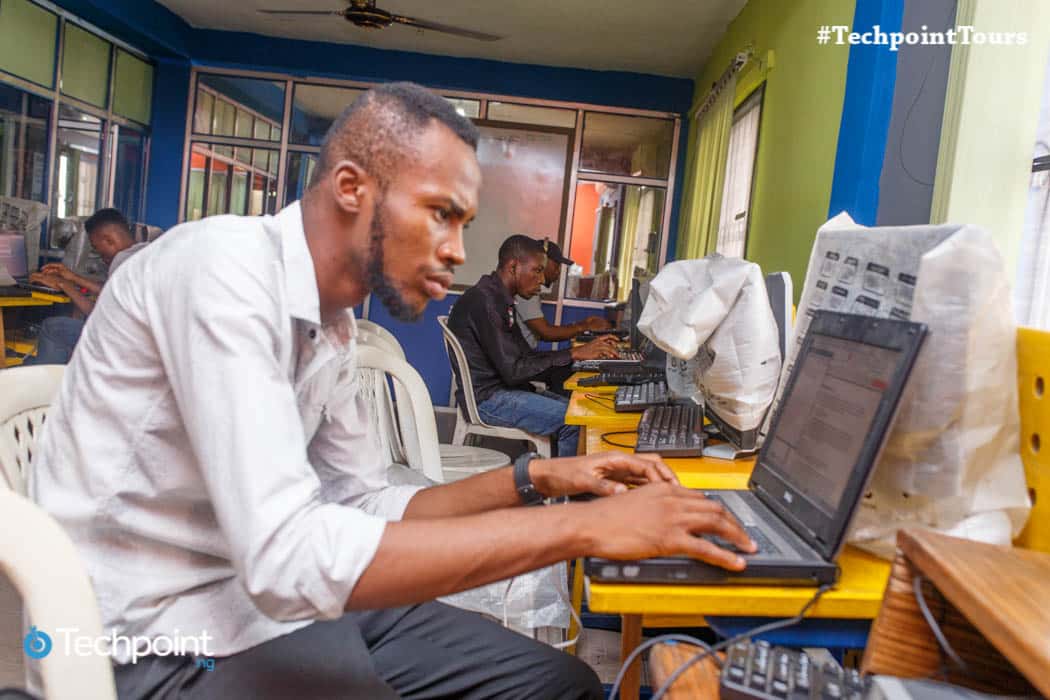 Developers begin their journey at LearnFactory by undergoing a free (not free initially) 3-month intensive bootcamp.
ElitePath (Operational)
Located in the Port Harcourt the famed city of oil and politics, elitePath is a software company that saw a need and gap in the technology sector in Port Harcourt and decided to bridge the gap by training developers from ground zero to industry standard.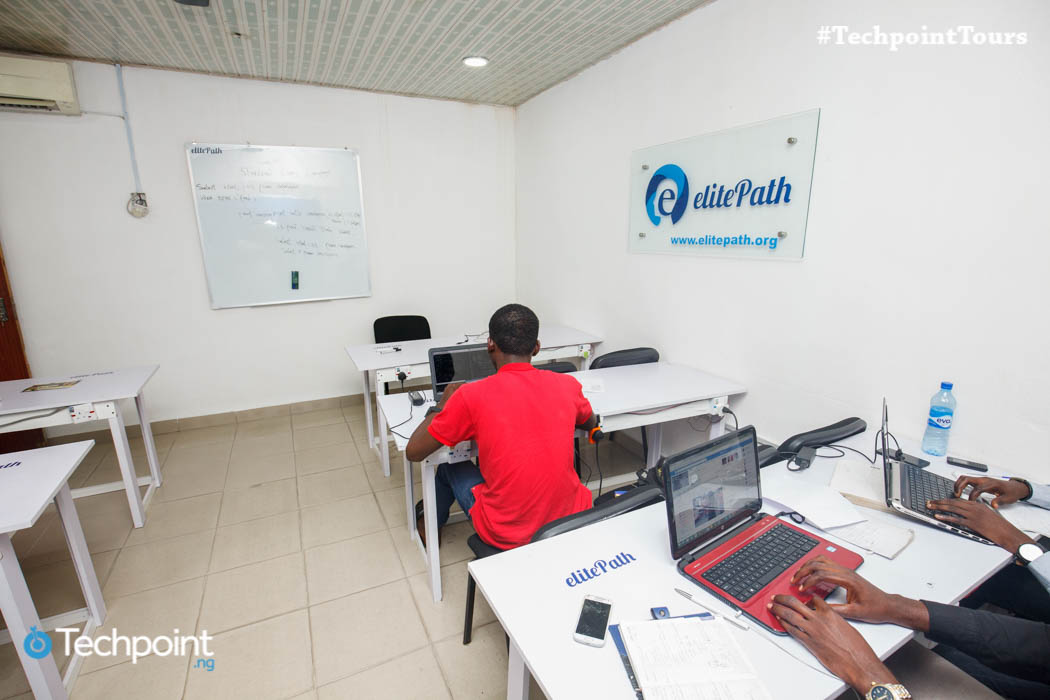 ElitePath has a 12-Week Full Stack Web Development course where students learn web technologies from the core; HTML, CSS, PHP, MYSQL, JavaScript etc. Classes are in session on Tuesday - Thursday 9am-12noon and 1pm-4pm daily. According to the ElitePath website, the full course costs ₦90,000.
Self tutoring
One common trend with fellowships that exist in Nigeria today is that most of them do not give opportunities to people who want to learn programming without any prior knowledge. The ones that do still have a high preference and bias for a previous knowledge of the topic, no matter how small.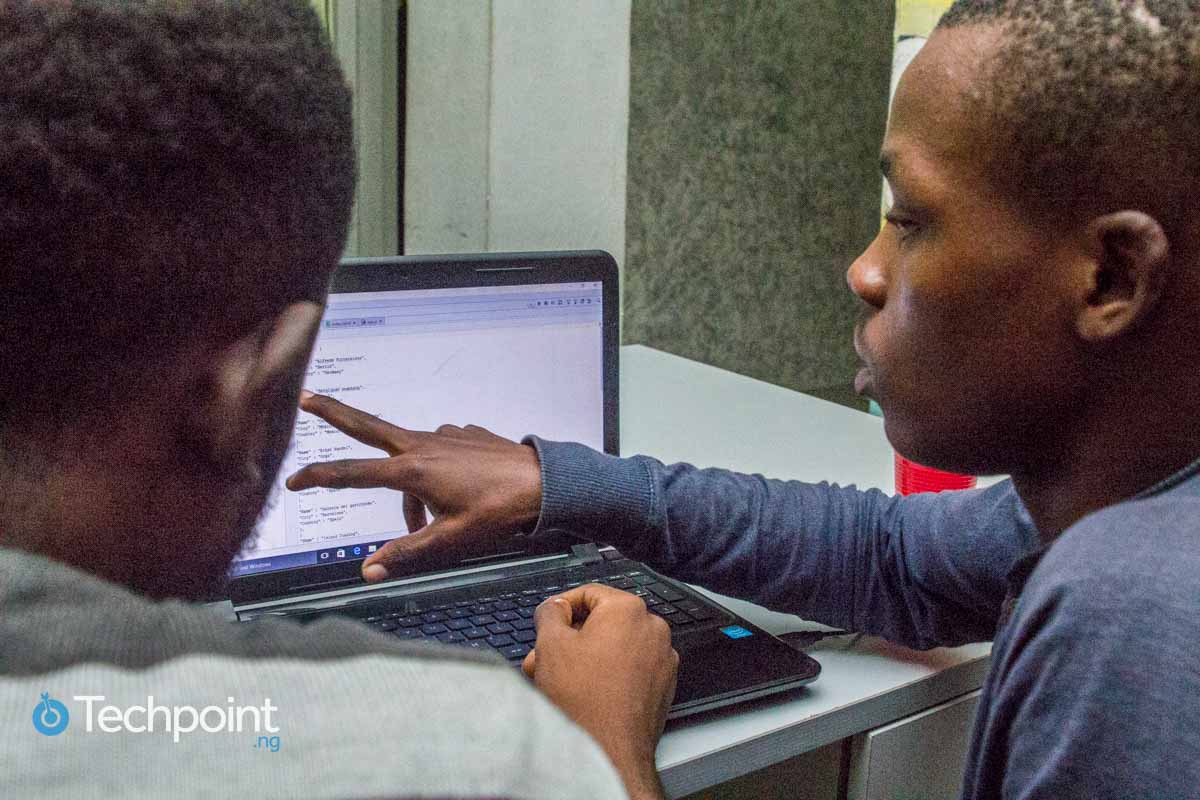 You can actually teach yourself to code without leaving the confines of your bedroom or signing any contracts with anybody. All you need to make this happen is an internet connection and a computer (preferably a laptop).
The path to learning software development is rough and paved with stones. But according to the experts, to be a self-taught software developer determination, grit and the ability to keep on learning are qualities that should be imbibed and developed.
Software development is an expansive field, figuring out what part actually interests you will be a good place to start.
Some resources to get started include;
Software development blogs
Developer groups and communities on social media
Fashion photographer Herb Ritts said "many people who excel are self taught". It all ties in with the fact that being self-taught gives you a wider perspective.
While you're trying to learn programming on your own, READ everything, WATCH VIDEOS and GOOGLE away anything you do not understand.
Editor's note: Updated by Oluwanifemi Kolawole