Donation of equipment and free training for West African universities
Commitment to long-term skills and knowledge transfer in Africa
Investing resources and time to shape a more prosperous future
With 200 million people aged between 15 and 25, Africa's future is brimming with potential innovators in engineering. In recognition of this fact, African engineering giant Siemens has donated USD 20,000 worth of automation solutions to two universities in West Africa. The Kwame Nkrumah University of Science and Technology and the University of Lagos were selected as the first recipients of the technology.
"We see the Africa of tomorrow powered by highly efficient industries with a skilled and inclusive workforce. Siemens is shaping this future today, by investing in a technology and skills revolution that enables people to prosper," says Siemens Sub-Saharan Africa CEO Sabine Dall'Omo.
Onyeche Tifase, MD/ CEO Siemens Nigeria also states that, "Siemens Nigeria is proactive in its efforts to support the achievement of human capacity development targets for Nigeria through the delivery of vocational and technical education programs at tertiary school level. We strongly believe a bottom-up approach is critical and are working with various local partners to deliver STEM education courses for primary and secondary schools in Lagos and other States."
Each university received a Siemens SIMATIC S7-1200 automation solution kit, which enables the electrical engineering students to simulate automation processes for a wide range of industries, such as automotive manufacturing and food & beverage production, mining to name a few. Each solution contains a compact CPU, analogue output, simulator module, Ethernet cable and software.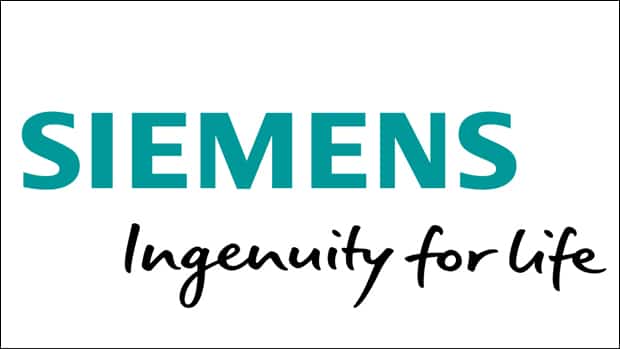 The future of automation and digitalization in Africa
If Africa is to compete in the digital age, Dall'Omo argues that we need to shift our traditional thinking. "Competing against each other is counter-productive. The collaboration between government, business (local and international), labour and academia has the ability to change mindsets, implement policy and create an environment for knowledge sharing and execution."
With these shifts it is possible and highly likely that digitalization will happen quite rapidly in Africa, and bring about developmental changes on the continent. One need only look at the impact of cellphone technology and smart phones in Africa to see how innovation can leapfrog older technologies at an almost breathtaking speed.
Siemens' tangible commitment to Africa
Business is the route to a society's prosperity and progress, and that is what gives businesses legitimacy. A company should not exist if it does not create value for society. Siemens is in Africa for Africa and is committed to contributing to sustainable development by driving the economy, developing local jobs and skills, value-adding innovations, sustaining the environment, improving quality of life and supporting transformation.
Digital technology will drive African development, rather than disrupt it. This is a key finding in Siemens' 2017 African Digitalization Maturity Report, which benchmarks four countries at the forefront of the African digital revolution.
The report notes that some of the largest or fastest-growing economies in Africa – among them South Africa, Ethiopia, Kenya and Nigeria – have made great strides in the adoption of information and communications technology (ICT).
Dall'Omo says that digitalization is much more than a business field; it is a growth driver for Siemens. "With our broad range of offerings across energy, manufacturing and transportation, we're ideally equipped for the era of digitalization. We have much to offer Africa."
Automation and digitalization are the cornerstones of measurable industrial growth and, as part of its commitment to making a sustainable and responsible contribution to engineering in Africa, Siemens is ensuring full knowledge transfer by providing free training to the recipient faculties.
"Siemens is proud to give young students access to this world-class technology, thereby upskilling them during their studies and adding greater value to their qualifications. By having hands-on interaction with these solutions at an early stage, the students are given invaluable practical experience that will serve them well in their future careers," says Dall'Omo.
Siemens has already identified a number of universities in Southern and Eastern Africa that can benefit from similar donations. To find out more about Siemens SIMATIC industrial automation solutions, click here or about our Digitalization Maturity report click here