In recent times there has been a strong interest in technological innovation arising from the Northern part of Nigeria. This has triggered the rise of a number of incubation hubs and a handful of individuals all playing in the space. Despite this, however, the opportunity to grow beyond the present level remains quite limited as it appears no one is reaching out to the available talent or putting a real structure in place for them to thrive.
Corroborating this fact, Mohammed Ibrahim Jega, founder of Startup Arewa remarks, "we need to create the enabling environment and platform that will conscientize and harmonise the entire northern ecosystem home and abroad to be able to see how they can showcase their potential."
While it can be said that the agenda of the Techpoint Innovation Tour is in line with spreading the gospel of technology springing up in Northern Nigeria, a new movement as we'd have it is on the rise to build an identifiable ecosystem in the North.
Startup Arewa looks to create a platform that will promote consciousness for young techies in the North, bring them under one single platform and provide them with adequate mentorship to nurture and scale their ideas. By design, the programme will enable startups and individuals to harness their potential while receiving mentorship from the various incubation programmes to see how they can attract the right funding.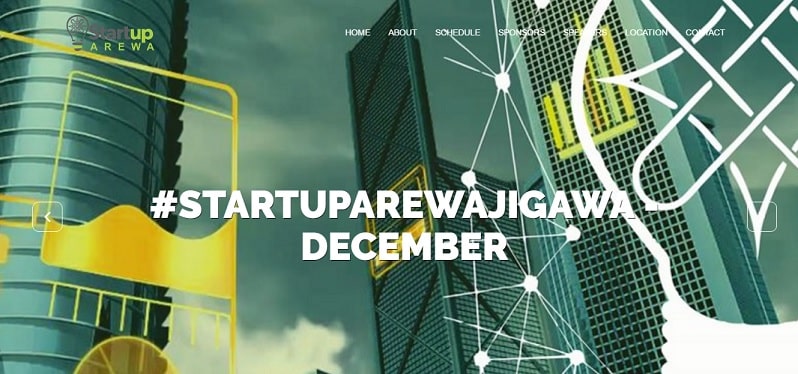 The long-term plan remains to scale across all the northern cities, creating a viable ecosystem across the 19 Northern states in the process. This will be enabled by partnering with the existing hubs (Ventures platform, Enspire Incubator, CoLab etc) across these states, and seeing to more hubs launching in states where they currently are non-existence.
"It is a platform that will unlock the opportunities God has given the northern ecosystem," says Mohammed Ibrahim Jega.
Formally kickstarting the programme, the organisers of Startup Arewa will be organising a Kaduna 3-day hack series that will bring various stakeholders and tech enthusiasts together.
Agenda
Venue: Sir Ahmadu Bello Memorial Foundation Hall, Kaduna.
Day One: 17th November 2016; featuring Startup Clinic/ Boot camp and Information Projection for Northern Nigeria.
Day Two: 18th November 2016; Hackathon and Identification of Ideas & Solution to Hacking.
Day Three: 19th November 2016; Inspiring Keynotes, Pep Talk, Pitches, Panel Discussions, Fireside Chats.
The event will also unveil "Startup Platz," an online accelerator/incubator.
Startup Arewa is supported by the Bank of Industry and Coders for Africa, a Silicon Valley accredited community of developers, who have agreed to take some of these startups to Silicon Valley to incubate them for a period of 6 months.
Registration is currently ongoing for interested participants to be a part of the program. Find here the link to register.