Konnichiwa,
Did you know there are five African countries — Seychelles, Gambia, Benin Republic, and, most recently, Kenya and Uganda — that anyone from the continent can visit without a visa?
Why? These nations want to boost tourism, investment, and intra-African trade. However, based on what I have seen so far, this isn't working. For example, many tourists visiting the Seychelles are from Europe, not Africa.
Well, Bolu believes removing the need for a visa won't be enough to create a borderless Africa. What do you think?
Anyway, I should travel to Kenya and Rwanda (in my dreams) by December. 😭😂 To be honest, I wish I could visit one of these countries over the holidays just to relax. I could, right? But you and I know I can't for now.😭
PS: Nigerian passport holders have been banned from the Seychelles.
Here's what I've got for you today:
Tingo suspended by the US SEC after being dubbed "obvious scam"
Pineapple's $21.3m Series B
Tingo suspended by the US SEC after being dubbed "obvious scam"
The U.S. Securities and Exchange Commission (SEC) has temporarily suspended trading of Tingo Group's shares.
Tingo Group is a Nasdaq-listed company that offers financial and agriculture tech services in Africa, the Middle East, and Southeast Asia.
What happened? Tingo came to the limelight in February 2022 when Bloomberg reported that the company wanted to raise $500 million, valued at $6.3 billion.
In a report, the US-based investment research firm Hindenburg Research accused Tingo Group CEO, "Dozy" Mmobuosi, of repeatedly fabricating company records and financial statements.
The research firm dubbed the company an "obvious scam" and questioned the accuracy of its numbers.
Tingo disputed the charges and answered by releasing what it describes as "profitable" third-quarter performance figures.
The charges against Tingo Group were extensive and depicted dishonest business practices in several industries, subjecting its integrity to intense scrutiny due to several issues.
These issues include falsified financial documents, questionable partnerships, and unsupported claims regarding product offerings.
What now? The SEC, which expressed concerns about the accuracy and sufficiency of Tingo Group's publicly accessible information, advised brokers and anyone interested in Tingo to "carefully consider" the action it has taken and "any information subsequently issued by the company."
It added that the temporary suspension, which also affects Agri-Fintech Holdings, a company associated with the Tingo brand, will end on November 28 due to a lack of "adequate and accurate" information.
Pineapple's $21.3m Series B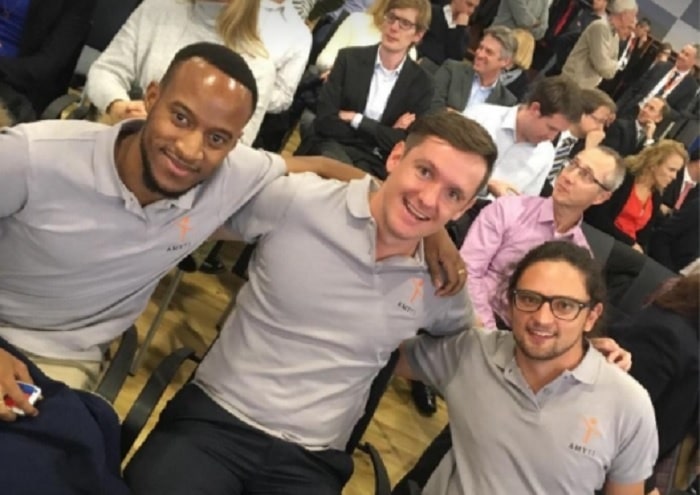 Pineapple, a South African insurtech startup, has raised $21.3 million in a Series B round.
Futuregrowth, Talent10, and MIC led the round, while several other investors, including Old Mutual ESD, Lireas Holdings, ASISA ESD Fund, and E4E Africa, participated.
Pineapple, founded in 2017 by Matthew Elan Smith, Ndabenhle Junior Ngulube, and Marnus van Heerden, claims to be a flexible, scalable, and decentralised peer-to-peer insurer that offers full-fledged insurance coverage to its members.
It provides South Africans with auto and personal item insurance, encompassing bicycles, iPhones, and cameras.
The company says its technology enables the business to provide customer service for 20% less than that of traditional insurance companies. It helps it accelerate growth by passing on these cost savings to customers in the form of lower insurance premiums.
In 2021, Pineapple raised $3.4 million in Series A to further expand into the car insurance space after it claims to have grown by 200% in the last six months.
Per Marnus van Heerden, "This funding round stands as a testament to our tech and AI-powered operating model, enabling our mission to offer affordable and comprehensive insurance to all South Africans."
What I'm reading and watching
Opportunities
Have a wonderful Wednesday!
Victoria Fakiya for Techpoint Africa.