Although he studied computer science as an undergraduate, Charles Dairo's introduction to web development only came in his final year. It was love at first sight, and he spent all his time reading books and practicing what he had read. For his final year project, he built a library management system for the university and loved the process.
It's been 12 years and a handful of projects later, but he has gone from building websites for ₦20,000 to building Beezop, a process management software for businesses. At the last edition of Pitch Friday, he sat down for a fireside chat where he shared some details of his journey. 
After discovering web development, Dairo spent significant amounts of time reading all he could on the subject. By the time he was done with the university, he was building websites for businesses and friends. But during his National Youth Service in Ogun State, he visited Lagos for Barcamp, an unconference focused on technology. There, he met the founders of Unotech Media, a web design agency he admired. After a few conversations with them, he landed a six-month internship with the company.
"I enjoyed working there. I just wanted to be in their presence. They never sat me down to say this is how to design a website, but just being in their presence [and] watching them work, my design skills 10xed just because I was serving at that company," he said.
Although he enjoyed working at the agency, his long commute made things difficult, and he decided to focus on freelancing. Having gained more experience during his time at Unotech Media, he redesigned previous projects to reflect his improved skillset. He also took courses in search engine optimization to help his agency's website rank better.
Lessons from building Rizevo and Haircot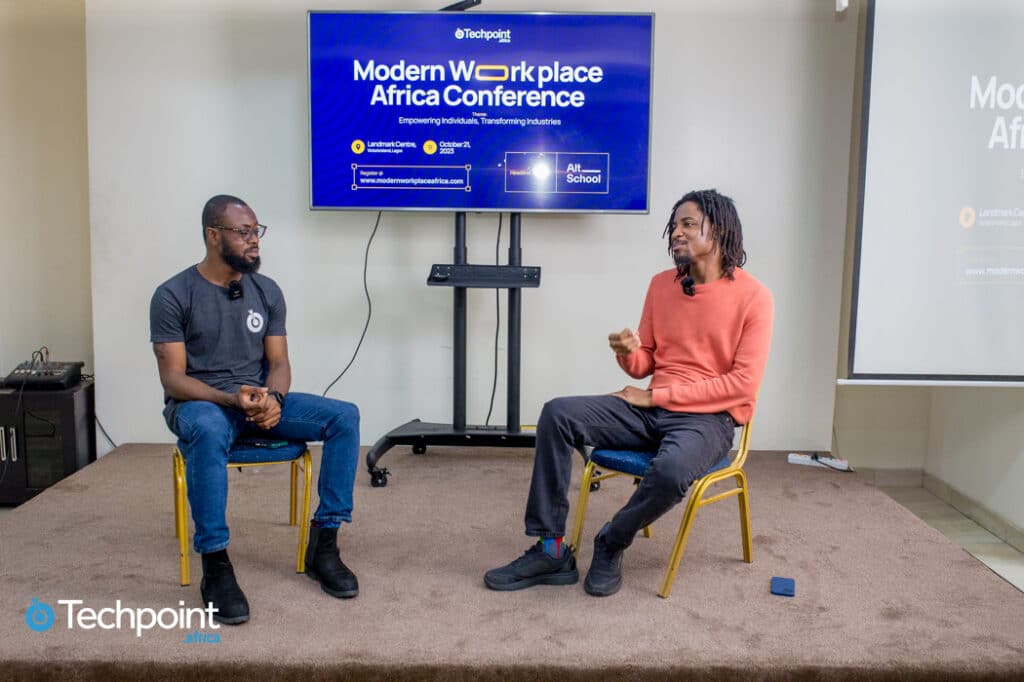 Today, Charles sports dreadlocks, but in 2019, he cut his hair every week. He's also organized, so he visited the barber at specific times. On one occasion, he met a queue that got him upset. At the same time, he had been exploring working on a software product that brought in regular income. Sitting in his car that day, he decided to build Rizevo, an appointment scheduling software for barbershops.
In building Rizevo, Dairo made a common mistake of startup founders — focusing on the product with little input from potential users.
"Typical rookie mistake. I was just focused on the solution. I didn't think about the different stakeholders that would actually make it work, so after we launched, I started speaking to barbers and realised that they don't care about customer experience."
Not to be deterred by the reluctance of barbers to use Rizevo, he started a barbershop, Haircot, to test his idea. The new business was well received by the target audience, but within a year, the business lost 60% of its clientele to migration, eventually shutting down in 2021. 
Dairo's big lesson from that process is to always speak to potential customers before building a solution. However, he takes it a step further and says founders should target users who are already paying for a solution, as it is easier to convince them to make a switch compared to convincing them to include a new expense in their budget.
"What usually happens is that founders do some research and talk to some customers, but when you ask someone, 'Would you pay for this?' A lot of them will say yes. Talk is cheap, and they're not spending any money by talking, but the moment you ask them to pay, that's when you'll start hearing the objections." 
When conducting customer research, he cautions that founders first understand the problem before building a solution. It's also important that founders understand what steps potential customers have taken to solve their problems and the overall impact it has on them.
How soon should startups charge for their products?
Since 2022, more than 10 African startups have laid off nearly 4,300 employees, with many blaming their inability to raise follow-on funding for their business shutdowns. While a failure to raise funding from investors may be a valid reason, a failure to generate revenues from customers is a bigger issue for startups.
One reason many startups struggle with generating revenue is the focus on growing user numbers at all costs, including offering free versions of a product or heavily discounted services. But Dairo admonishes founders to start charging for their products from day one. While many startups adopt a freemium pricing model, he frowns at it, explaining that such products typically offer so much value with the free version that it reduces a user's incentive to upgrade to paid plans. However, he concedes that it may work in a large market. 
"Founders don't want to come to the truth that their products are worthless or that their products are not valuable enough to be paid for, so they hide it under 'its our strategy.'"
Managing customer feedback and finding a technical co-founder
Businesses exist to provide value to customers. Naturally, these customers have expectations, which they often communicate. But how can founders deal with customer feedback? Dairo has a few tips.
His recommendation is to be obsessed with meeting the customer's needs. Customers, he says, are often better positioned to reveal how serious a problem is, and paying attention to their feedback is crucial for success.  Even when customers make feature requests that are not on a product roadmap or outside the scope of the business' services, helping them find solutions or alternatives is still important. 
Currently focused on building Beezop, Dairo revealed that his biggest challenge in his entrepreneurial journey has been getting a technical co-founder and funding. In 2021, he finally found a technical co-founder, and this is his advice for entrepreneurs searching for a technical co-founder.
"Be shameless about it. Talk to as many people as possible. If you're building a tech product, much of the work will be on the technical side, so you need to be that co-founder [who] is a blessing to a technical co-founder."

Pitch Friday is held on the second Friday of every month and is sponsored by the Hague Institute for Innovation of Law. Sign up to stay updated on future editions.