Privet,
Did you know that the only body part that cannot heal itself is a person's teeth?
Enamel, which is the hardest substance in the human body, makes up teeth and contains a sizable amount of inorganic material. Unfortunately, it does not contain many proteins or cells, abundant in other parts of the body.
Our teeth have cells at the base of the roots that can repair some damage, but not in the crowns. This exposes a significant portion of the tooth surface to the environment, including our breathing, what we eat, and what we drink.
Now I have a question: How many Africans go to the dentist? While there are no statistics for this, do you do it regularly? Have you ever been? There you go!
If you've not seen a dentist since birth or it's been a while, it's time you did so. Book that appointment, reader. Your teeth will thank you 😉.
Here's what I've got for you today:
Nigeria to acquire a new satellite for security
Intella gets $3.4m pre-Series A
Nigeria to acquire a new satellite for security
The National Space Research and Development Agency (NASRDA) has announced plans to acquire a high-resolution satellite to identify problems, show where bandits are, and give advance notice of terrorist movements.
The Director General of NASRDA, Halilu Shaba — represented by the Director, Centre for Satellite Technology Development (CSTD), Dr Sadiq Umar — disclosed this at the 7th annual lecture of the Nigerian Institution of Space Engineers (NISEng).
Why is the agency getting a new satellite? Per the agency, the country's current satellite, Sat X, cannot be used to address insecurity because it's only delivering low-resolution images.
"You can pinpoint using 0.5 to 1 metre resolution and we don't have a space asset that is of that resolution."
Why does it matter? It's not news that insecurity is one of the main challenges in Nigeria. Several threats, including terrorism, militancy, ethnic and religious violence, and organised crime, have plagued the country for decades.
A good satellite, as Shaba emphasised, provides data for environmental monitoring, weather forecasting, cybersecurity, and safe data transmission. Previously, Nigeria's satellites have been crucial in managing post-disaster recovery and monitoring natural disasters like floods, oil spills, and forest fires.
What do we need now? Well, Shaba stated that the country requires a Synthetic Aperture Radar satellite capable of seeing through clouds at night.
For insights on Nigeria's space programme, check out Ogheneremu's story: After 23 years, Nigeria's space ambitions still look like a pipe dream
Intella gets $3.4m pre-Series A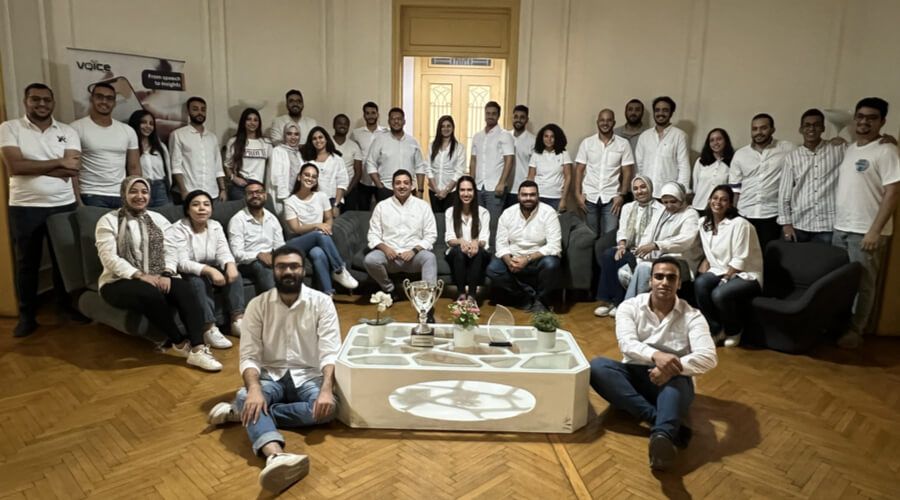 Last week, an Egyptian startup, Intella, secured $3.4 million in a pre-Series A round to support the creation of comprehensive AI models tailored to the needs of the MENA region.
In 2022, Hala Ventures led the company's $1 million seed and in this round, the VC co-led with Wa'ed Ventures. Other investors, including Sanabil 500, took part.
Nour Altaher and Omar Mansour founded Intella in 2021 to provide real-time, on-demand market research to its business clients in several industries.
Intella is strategically moving its headquarters from Cairo to Riyadh, Saudi Arabia, to show its commitment to the market and take advantage of the rapidly developing tech and AI scene.
"Saudi Arabia is quickly becoming a hub for technological advances. This move fits perfectly with our plans for expansion," Taher said.
In case you missed it
What I'm reading and watching
Opportunities
Have a great Tuesday!
Victoria Fakiya for Techpoint Africa.