When you compare technology in Nigeria to advanced countries like Japan, the US, or Sweden, you can rightly conclude that our tech sector has a lot of catching up to do. But a look at the West African country's tech sector over the years will reveal a significant amount of growth.
From telecommunications to finance and broadcasting, technocrats in Nigeria have brought some innovative changes to its tech sector.
However, innovation without regulation could hurt both the innovator and the end user, with the crypto and blockchain space a case in point. This is why tech policies are important and, in some cases, have birthed innovation in Nigeria.
In this article, we take a look at tech policies that have had the most transformative impact on Nigeria's tech space.
1. The birth of the SEC
When economic activities in Nigeria started improving in the 1970s, there was a need to regulate the capital market. The financial system review committee set up in 1979 to proffer a solution recommended the creation of the Securities and Exchange Commission (SEC).
The SEC was established in the same year, and the Securities and Exchange Commission Decree 71 of 1979 gave it the power to regulate and develop Nigeria's capital market.
The birth of the SEC coincided with ongoing privatisation efforts in Nigeria, and when private companies entered the telecoms, broadcasting, and financial sectors, the Commission could regulate their activities in the capital market. Today, the SEC regulates startups like Bamboo, Chaka, and Risevest that help people participate in local and foreign capital markets.
2. NCC is born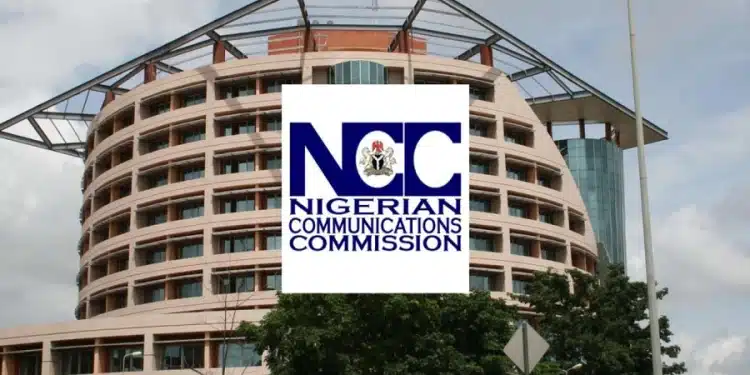 The establishment of the Nigerian Communications Commission (NCC) was pivotal to the regulation of Nigeria's telecommunications sector.
Decree 75 of 1992, during Ibrahim Babangida's military regime, established the regulatory body to usher private players into the telecommunications space.
However, this didn't happen until a democratic government came into power and replaced the Decree with the Nigerian Communications Act of 2003.
3. The end of NTA's broadcast monopoly
Decree 38 of 1992 brought an end to the Nigerian Television Authority's (NTA) monopoly and paved the way for Nigeria's first private television station — DITV — to commence operations.
Before NTA became the only broadcast television station in Nigeria, there were regional ones like Western Nigerian Television (WNTV) — sub-Saharan Africa's first television station — and Eastern Nigeria Television (ENTV) established in 1958 and 1960, respectively. But everything changed in 1977 when a military government made the NTA the country's only television station.
4. The policy that brought in MTN, Airtel, and other Nigerian telcos
After Decree 75 of 1992, the Nigerian Telecommunications Limited (NITEL), formed in 1985, maintained its strong hold on Nigeria's telecommunication space until the National Telecommunications Policy (NTP) of 2000 was formed.
Created during President Olusegun Obasanjo's administration, the NTP made it possible for private companies to play in Nigeria's telecoms sector.
By 2001, big telecom players like MTN and Econet (now Airtel) came into the country after acquiring one of the four GSM licences auctioned by the NCC. Globacom and other players entered the space later.
5. The creation of the National Information Technology Development Agency (NITDA)
On March 28, 2001, the Federal Executive Council created by Obasanjo approved the National Information Technology policy that was going to make Nigeria become a key player in Africa's information and communication technology (ICT) sector.
Whether the policy achieved its purpose is debatable. However, the policy proposed the development of a National Information Technology Development Agency.
6. Legalising the NCC
Though NCC was already established to manage the privatisation of Nigeria's telecoms sector, it still needed legal backing. And this was where the Nigerian Communications Act of 2003 came in.
The Act established NCC as an independent regulatory authority for the telecoms sector. It was able to set standards, sanction telcos that went below them, resolve disputes, and protect consumer rights.
As more technological advancements came into the telecommunications space, the Communications Act made it easy to regulate these innovations.
7. SEC gets an ISA upgrade
After the establishment of the SEC in 1979, there were some lapses in the previous laws that made it difficult for the Commission to carry out its functions. There were re-enactments of Decree 1979 in 1988, 1998, and 1999.
However, the Investments and Securities Act (ISA) of 2007 is the current basis on which the SEC derives its powers.
The new Act made it possible to regulate new types of securities such as derivatives, while also making provision for mergers, acquisitions, and takeovers.
8A. Bike-hailing regulations in Lagos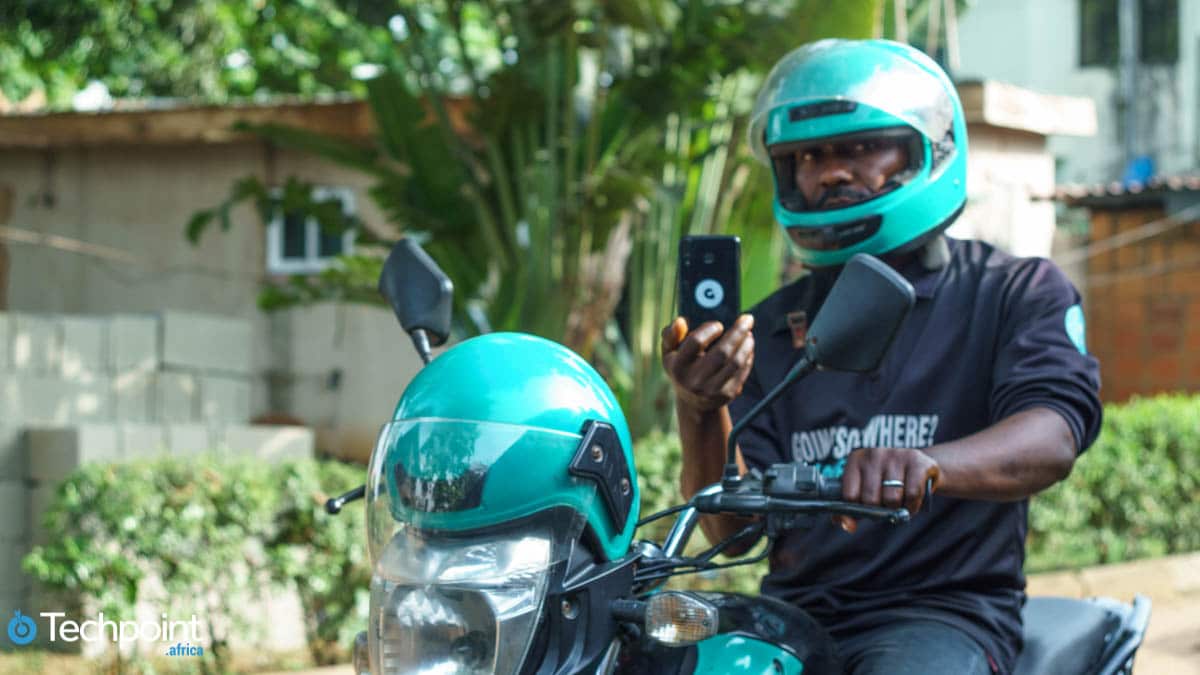 In 2012, Lagos State Government banned Okada from it major roads. Enacted under former Governor Babatunde Fashola, the ban exempted 200cc bikes — bikes with moderate-level engine performance — and, this was the loophole that allowed MAX, Gokada, and ORide to operate in Lagos.
8B. Ride-hailing regulations in Lagos
Logistics and ride-hailing companies in Lagos had a tough time in 2020. That was the year the state government decided to bring these companies under regulatory supervision.
The state required ride-hailing drivers to have a Lagos State Drivers' Institute (LASDRI) card
Ride-hailing companies with over 1,000 vehicles in the state were also expected to pay licensing fees of $54,000 (₦ 20.5 million in 2020).
Companies with less than 1,000 vehicles were to pay a $20,000 (₦7.6 million in 2020) licensing fee.
9. CBN sets its eyes on crypto
On February 5, 2020, the Central Bank of Nigeria (CBN) restricted Nigerian banks from facilitating crypto-based transactions.
This restriction propelled peer-to-peer (P2P) trading in the country and barely a year after, Nigeria had one of the highest bitcoin P2P transactions in the world.
10. SEC's first step in regulating crypto
In May 2018, the SEC released guidelines for launching digital currencies and operating a crypto company.
Companies were required to have a paid-up capital of ₦500 million ($1.2 million in 2022 and $651,000 as of press time), while people launching initial coin offerings (ICOs) were required to to submit an assessment form and a draft of its white paper — an informational document detailing why a token is being created, a roadmap, and incentive for investors.
11. The Nigerian Startup Act
On October 19, 2022, Nigeria's President, Muhammadu Buhari, signed the Nigerian Startup Bill into law and it became the Nigerian Startup Act — a watershed moment for the country's tech ecosystem.
Some of the benefits of the are tax relief for startups and their employees, training and capacity-building workshops for startups, and regulatory clarity for startups building new solutions with new and innovative technologies.
12. The approval of blockchain in Nigeria
On May 3, 2023, the Federal Executive Council (FEC) approved the blockchain policy by the Federal Ministry of Communications, Innovation and Digital Economy.
This approval signified a change in Nigeria's outlook on crypto and blockchain. While many expected a reversal of CBN's restriction on crypto in 2020, nothing changed.
There are other policies and laws that have driven technology innovation in Nigeria. However, there's still a lot to be done to make Nigeria a key global player.
According to the strategic blueprint released by the Federal Ministry of Communications Innovation & Digital Economy on Monday, October 2, 2023, Nigeria still lacks policies in key technological areas like AI, blockchain, and digital infrastructure.
Please reach out to me — [email protected] — if we left out any other landmark policies.