Wabula,
If you have been reading Techpoint Digest lately and have not come across the Modern Workplace Africa Conference (MWAC), you likely just signed up. Welcome. 🤗
MWAC, which will take place on Saturday, October 21, 2023, at Landmark Centre in Victoria Island, Lagos, is committed to empowering people, whether they are job seekers, seasoned professionals, or recruiters.
Bolaji Shote, Senior Human Resources Consultant; Teju Fola-Alade, People and Culture Leader, Mano; Elsie Godwin, Co-founder of Cashwise Finance; and Nwanne Nwonwu, Founder of the Talent Pipeline Company, will be among the speakers. Victor wrote an article about them here.

Visit modernworkplaceafrica.com to get your Executive Masterclass, HR Fest Masterclass, or General Pass tickets. For MWAC sponsorship and partnership inquiries, reach out to Abisola Adenuga at [email protected] or call +23480 2513 9906.
Here's what I've got for you today:
MultiChoice loses $1.7b in six months
Complete Farmer's $10.4m pre-Series A
Kenya's Turaco acquires MicroEnsure Ghana
MultiChoice lost $1.7b in six months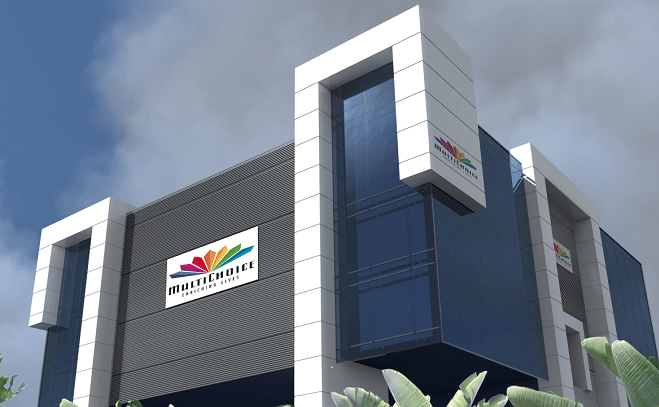 MultiChoice investors lose R32 billion ($1.7 billion) in six months as it struggles to retain high-end subscribers and find new revenue sources.
At the start of March 2023, MultiChoice's share price exceeded R147 ($7.86). On March 13, when it issued a warning that the revenue growth in its South African business would fall short of expectations, it decreased to about R120 ($6.41) per share.
Due to its fixed cost base and additional Showmax expenses, it had a significantly lower trading margin. At that point, a six-month decline that cost the market cap billions of dollars started.
One of MultiChoice's biggest problems is the continued cancellation of South Africans' DStv subscriptions, particularly in the Premium and Mid-market segments.
The impact can be seen in DStv's average revenue per user, which dropped from R269 ($14.38) to R256 ($13.69) year over year.
What's the way forward? The company is looking for new revenue streams to offset the decline in high-end subscribers. This plan includes selling Internet packages, investing billions in its Showmax streaming service, and acquiring a large stake in sports betting service KingMakers.
 Complete Farmer's $10.4m pre-Series A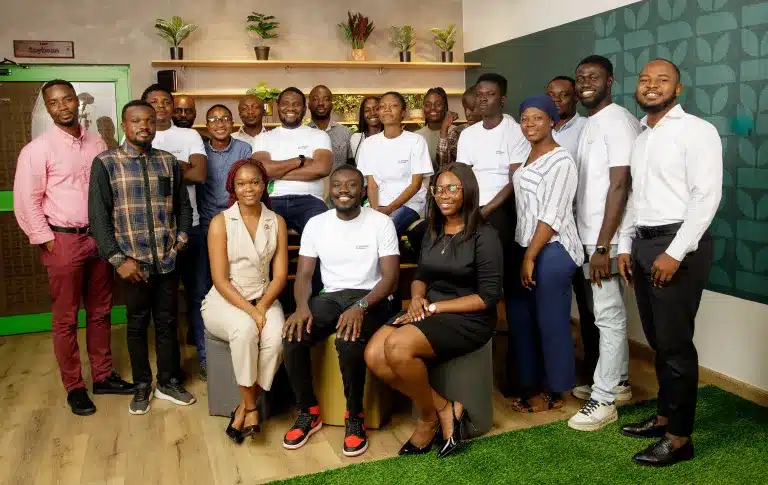 What's the news? Complete Farmer, a Ghanaian agritech startup, has announced that it has obtained a $10.4 million pre-Series A funding round — $7m in equity and $3.4m in debt — to streamline its operations.
Who are the investors? The Acumen Resilient Agriculture Fund (ARAF) and Alitheia Capital (via its uMunthu II Fund in partnership with Goodwell Investments) co-led the equity part of the round. Proparco, Newton Partners, and VestedWorld Rising Star Fund also took part.
Sahel Capital's SEFAA (Social Enterprise Fund for Agriculture in Africa) Fund, Alpha Mundi Group's Alpha Jiri Investment Fund, and Global Social Impact Investments offered debt financing.
What does Complete Farmer do? The startup, founded in 2017 by Desmond Koney (CEO), aims to revolutionise African farming practices by developing the necessary physical and technical infrastructure to boost efficiency along the entire agriculture value chain.
It's an end-to-end agricultural marketplace that connects farmers in Africa and other parts of the world to competitive markets, resources, and data.
Before the COVID-19 pandemic, the company operated as a contractor, cultivating farms for clients. After that, it switched to a marketplace and aggregator model.
Growth? Following the pivot in 2021, the startup maintained that growth in userbase and revenue was immediate. It reported that it successfully brought together over 12,000 farmers from five significant regions in Ghana.
It has also managed the farming of over 30,000 acres of land, providing commodities to Asia, Europe, and other regions across the globe while lowering post-harvest losses.
By the end of 2021, it was generating $2.8 million annually. By 2022 ending, it had $5.3 million, and it is currently on track to hit $7.5 million this year.
Kenya's Turaco acquires MicroEnsure Ghana
Kenyan insurtech startup Turaco has acquired MicroEnsure Ghana from MIC Global, a US-based micro-insurance provider.
As part of the agreement, MicroEnsure will change its name to Turaco Ghana while retaining its current team and management.
With the addition of Ghana, Turaco's operational markets now total four, up from Kenya, Uganda, and Nigeria, and active policies by 25%.
Current and potential customers will benefit from improved tech-driven processes by speeding up service delivery and reducing the turnaround time for claim payouts.
Due to this acquisition, Turaco will also have the chance to strengthen relationships with current business partners and create a strategic reinsurance partnership with MIC Global.
Launched in 2019, Turaco uses technology to increase access to affordable insurance. Its B2B2C business model relies on partnerships with tech-enabled, mass-market companies such as telcos, banks, and fintechs to provide simple distribution and insurance management.
MicroEnsure (now Turaco Ghana) served three million customers as Ghana's first microinsurance intermediary, providing insurance for people with low incomes and being the first to introduce mobile insurance through Tigo in 2012 and Airtel in 2013.
"We are excited about the opportunity of building on the 15-year legacy of MicroEnsure and leveraging our customer-centric tech solution to provide affordable and accessible cover," said Ted Pantone, Co-founder and CEO of Turaco.
What I'm reading and watching
Opportunities
Have a fantastic Thursday!
Victoria Fakiya for Techpoint Africa.