Salve,
Remember how I told you I wouldn't eat Snickers this week? Well, I bought two chocolate bars yesterday. While I couldn't resist the urge not to buy them from the store, I didn't eat them because I told you I wouldn't. Telling you helped. So, I want to thank you.
Were you at the Nigerian Fintech Executive Mixer, organised by Intelpoint? If you were, you'd agree it was an opportunity for networking and relaxation. I enjoyed my time and also ate and drank to my heart's content. Missed it? Be on the lookout for Intelpoint's next event.

The editorial team discussed several stories on this week's Techpoint Africa podcast, including Jumia recording a decrease in losses in Nigeria, loan app agents revealing companies' unethical practices, and Bosun Tijani's ministerial confirmation. Watch it here.
It's the weekend, and I've got plans. Do you have one? Please, don't forget to exercise! Take pictures. Document your fun and boring memories. I'm honestly trying to be good at that. Please, have fun this weekend.
Here's what I've got for you today:
Moniepoint expands its services to everyone
You can now send HD photos on WhatsApp
Moniepoint expands its services to everyone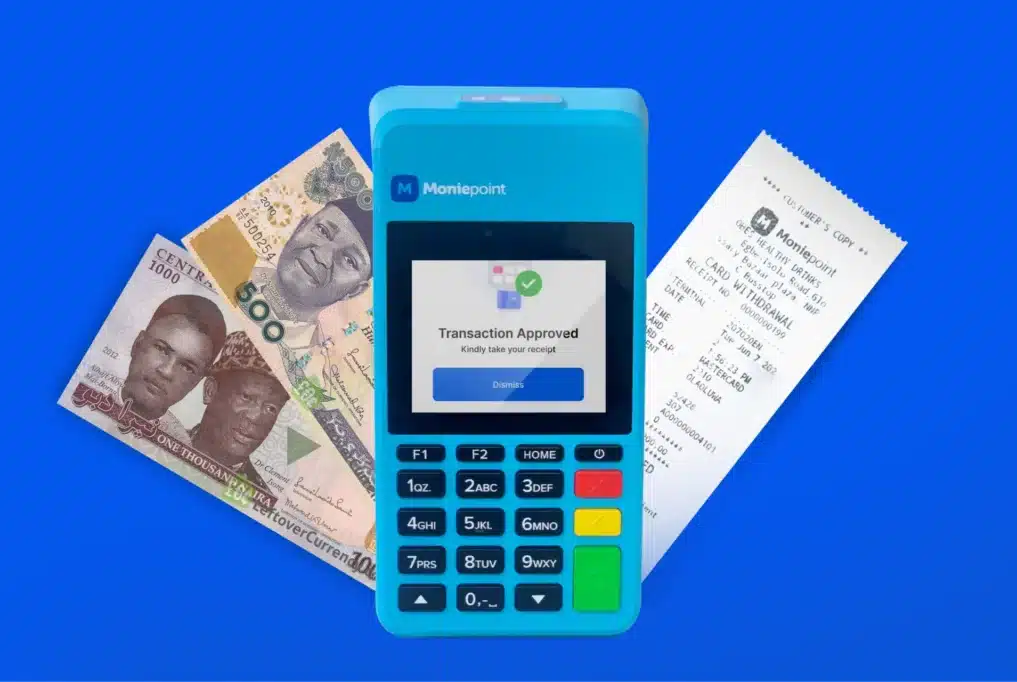 Nigerian fintech company, Moniepoint, wants to offer its banking and payments offerings to everyone, not just businesses. Consequently, the company has launched a consumer app and debit cards.
This move puts the company in direct competition with businesses like OPay and PalmPay.
The fintech will provide Moniepoint Microfinance Bank debit cards, which payment giants such as Mastercard and Verve will issue.
The consumer app allows users to transfer money, pay bills, and buy airtime, and its debit cards can be used online, at PoS terminals, and at ATMs.
Moneiepoint is rolling out an automated dispute resolution system that allows users to log complaints about unsuccessful card transactions and track them until they receive a complete reversal within 48 hours.
This complies with the CBN's chargeback regulations, which demand a 48-hour reversal period.
Sidebar: In June 2023, Google Cloud partnered with Moniepoint to provide financial services to small and medium-sized enterprises (SMEs) in suburban areas.
You can now send HD photos on WhatsApp
I avoid sending photos via WhatsApp like the plague. You and I know how the messaging platform reduces the quality of an image or a video.
Plus, sharing images as a document on the platform can be challenging, especially if you're sending or receiving many pictures or using an iPhone. That means you have to open each document to view them.
However, I've come bearing good news: You can now share photos via WhatsApp without losing their quality.
WhatsApp is introducing a HD feature that will allow you to keep the high-def resolution of photos you share with anyone.
Before using the new feature, you must update your app to the most recent version. Then, you will notice a new "HD" button above the other image editing tools like rotate and those for adding text and stickers to the picture.
A new pop-up that lets you choose the photo quality will appear when you tap the HD button. While Standard Quality is the default choice, you can check HD quality to keep the high-definition version of the image.
When you send a photo, a HD label will appear in the bottom left corner, notifying the recipient that you have shared a higher-quality image.
What's more, WhatsApp will make this feature available for videos in the coming weeks.
In case you missed it
What I'm reading and watching
Opportunities
Have a fun weekend!
---