Charlie Javice was indicted in May 2023 for defrauding JP Morgan Chase. The bank had acquired Frank — Javice's financial aid startup — for $175 million, but discovered that user numbers had been severely blown out of proportion.
Such incidents are not rare. Elizabeth Holmes is currently serving an 11-year sentence. Holmes, 39, was found guilty of wire fraud after reports revealed that Theranos' technology did not work as advertised.
Similarly, Sam Bankman-Fried, the former CEO of crypto exchange, FTX, is being charged with eight criminal charges, including money laundering, securities, and commodities fraud. Closer home, Prince Boakye Boampong, CEO of Dash, a Ghanaian fintech startup, was allegedly suspended for financial misreporting.
What these four incidents have in common is startup founders in unsavoury behaviour before or after receiving external investment. But something else they all have in common is what appears to be lax due diligence by investors.
Despite raising nearly $2 billion from a star-studded list of investors, some passed on investing in FTX due to concerns discovered while conducting due diligence. Alex Pack, Managing Partner of Hack VC told CNBC that his firm discovered a massive loss that they struggled to understand while conducting due diligence between 2018 and 2019.
Stories like these provided the motivation for two women to start Diligence Africa, a startup that helps founders and investors with the due diligence process.
Navigating venture capital as an outsider
There's a defined path to take if you want to be a medical doctor. In most parts of the world, that begins with studying a five-year course. The same applies if you want to become a lawyer.
But what if you want to work in venture capital? What do you need to know? Are there courses you can take in the university? These were some of the questions that plagued Damilola Thompson when she decided to work in venture capital.
A lawyer, Thompson began her career helping entrepreneurs with incorporation and other legal issues, but she soon noticed a pattern. Most of them had limited financing options outside loans from commercial banks. Looking for ways to help, she researched alternative financing options and stumbled on an article about a startup that had raised money from venture capitalists. That was her introduction to venture capital.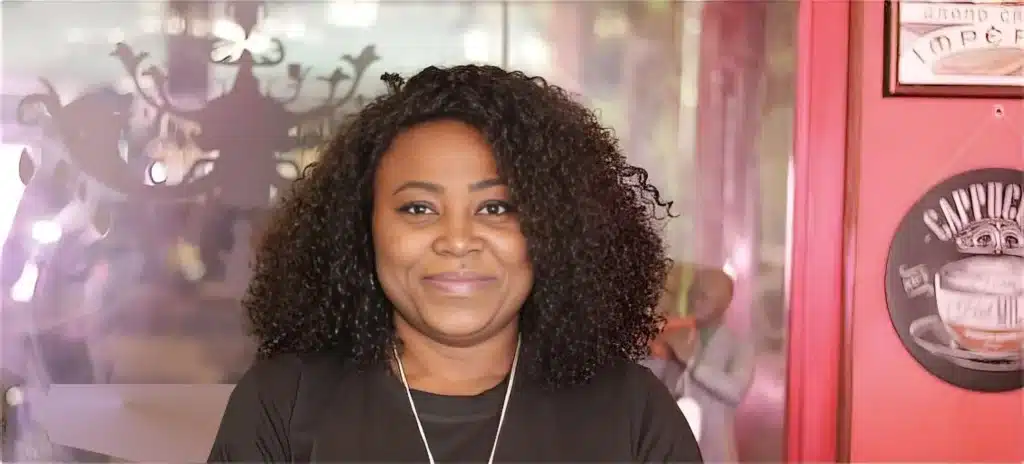 A few months later, Eghosa Omoigui, asked the law firm she worked with to come on as counsels for his new fund, EchoVC.
"As a lawyer, the client engagement is very transactional. Once you're done negotiating term sheets and the investment documents, you generally hand over the transaction to the partner driving the investment, who then manages the relationship with entrepreneurs. I did that long enough to realise that my passion was working directly with the entrepreneurs and helping them figure out their journey all the way."
With this discovery, she started researching how a lawyer could become a VC. Her search led her to online courses and books, but after going through them, she realised she still lacked practical experience. Her next action was going to startup events, speaking, and telling people how she could help their startups.
Some conversations later, she landed a role at EchoVC as an in-house counsel. Over the next five years, she wore different hats, with her last role being Investor and vice president of corporate development.
During her time at EchoVC, she set up Ventures Dialogue — a non-profit — with some friends to help startup founders preparing to raise venture capital and worked with more than one thousand entrepreneurs.
Keen to get experience as an operator, she joined Trade X in 2021 to lead its expansion efforts, leaving in December 2022 to start Diligence Africa with Olaide Olusoji-Oke, a colleague from her EchoVC days.
Due diligence matters
Having worked in venture capital and with startups, both founders are aware of the importance of the due diligence process for all parties involved.
"I know, as an investor, how that impacts your business. Essentially, it's the updates that you get from your portfolio companies that you leverage to provide reports to your limited partners. And when you're not able to provide this kind of information, it impacts your ability to fundraise subsequently."
Although some founders may baulk at the thought of an investor conducting due diligence, she stresses that it is a crucial part of the investment process. VCs need to get an adequate understanding of a startup before making an investment decision, hence the due diligence process.
This mindset forms the core of the startup's services: serving startups and investors. Diligence Africa's process allows them to request a due diligence report from startups. When this request is made, the Diligence Africa team carries out a thorough review of the startup and presents it with a report and an uneditable digital badge.
If you're wondering why a startup founder should be bothered about conducting due diligence on their startup, Thompson explains that it shows how serious a founder is, and gives some assurance to potential investors. But equally important is its role in improving a startup's ability to raise capital. Conducting due diligence on a company is not a walk in the park and most investors don't want to do it for reasons including team size and capacity, cost, and time.
"They would instead leave that to the lead investor, and a lot of times, that stalls the fundraising conversation because until the founder can find a lead, there's almost nothing that can be done. And so what we're saying is that since one of the tasks of a lead investor is to conduct due diligence into the company, we are taking on that first task of due diligence into startups."
A due diligence check is meant to ascertain the state of a business, and Diligence Africa highlights any unappealing details it discovers. This helps the company remain neutral, as the report works similarly to a financial audit. Founders can then address the concerns raised, making them more prepared for investment.
"Diligence Africa is pioneering the first-ever pipeline of diligence-ready startups by enabling founders to proactively request due diligence reports, demonstrating their readiness to receive venture capital investments from investors and increasing their chances of attracting investment, partnerships, or acquisition opportunities."
How Diligence Africa works
Without organisations like Diligence Africa, investors would often outsource certain parts of the due diligence process to law or audit firms. However, Diligence Africa's straightforward process makes it a one-stop-shop for all types of due diligence.
Potential clients typically get in touch with the firm through its website or partners. Once a request is approved, they sign a non-disclosure agreement (NDA) to protect the data that they share.
For founders, the Diligence Africa team goes into their data room to evaluate all their documents and ensure that they check out.
With services that range from risk intelligence diligence to transaction diligence and investigative diligence, clients can choose the specific services they need. But beyond due diligence services, the firm also provides fractional CFO services and governance/compliance services for startups.
Challenges, opportunities, and scaling
Diligence Africa's value proposition has been an easy sell for investors, considering they've always needed these services. But it has not been the same for founders.
While many understand what due diligence entails, she points out that many don't see its value so the firm has put a lot of emphasis on education.
"We're having conversations with founders, VC firms, Limited Partners, Advisory firms, DFIs, etc., many of whom understand the essence and purpose of our services. But when we share experiences from what is actually happening in the market, they get a deeper context and realisation and understand why our services are critical to the growth of the startup ecosystem."
Most of the startup's processes are manual, but Thompson explains that the plan is to automate certain parts of the business.
"We believe that there's some part of our diligence processes that will still be manual because sometimes you can only get the best information when you engage with someone in person."
With five team members and partners across Nigeria, Kenya, South Africa, and Uganda, the startup's immediate goal is to work with more clients over the next year. Thompson is confident that the venture capital slowdown will end soon, and when that happens, she hopes that Diligence Africa is properly positioned to work with the startups and VCs making deals.