Tech1M, an AI enterprise software for evaluating talents globally and one of the headline sponsors at the highly anticipated Founders Connect Live event, launched its revolutionary global hiring product.
With the release of its innovative product, Tech1M is set to redefine the standard of hiring, offering businesses an unparalleled solution to evaluate, hire, and pay talents globally.
Tech1M, recently backed by Techstars by J.P. Morgan, leveraged the event as it offered an ideal platform to introduce its innovative product to the African market.
Tech1M's AI-enabled product addresses the evaluation and hiring challenges faced by over 400 million SMEs globally. By seamlessly evaluating and hiring talents from around the world, Tech1M empowers businesses to hire six times faster, cost-effectively, and more efficiently, all within a single platform.
In her virtual presentation during the event, Tech1M's founder, Tommie Edwards, enlightened the founders and talents on Tech1M's ability to critically evaluate and effectively manage the payment of global talents.
According to Tommie Edwards, "Tech1M is not just about connecting businesses to talent; it's about enabling these businesses to objectively evaluate the talent, ensuring the right fit for their specific needs."
At the heart of Tech1M's mission is its commitment to providing comprehensive talent evaluation that transcends human biases and delivers speed, efficiency, and fairness.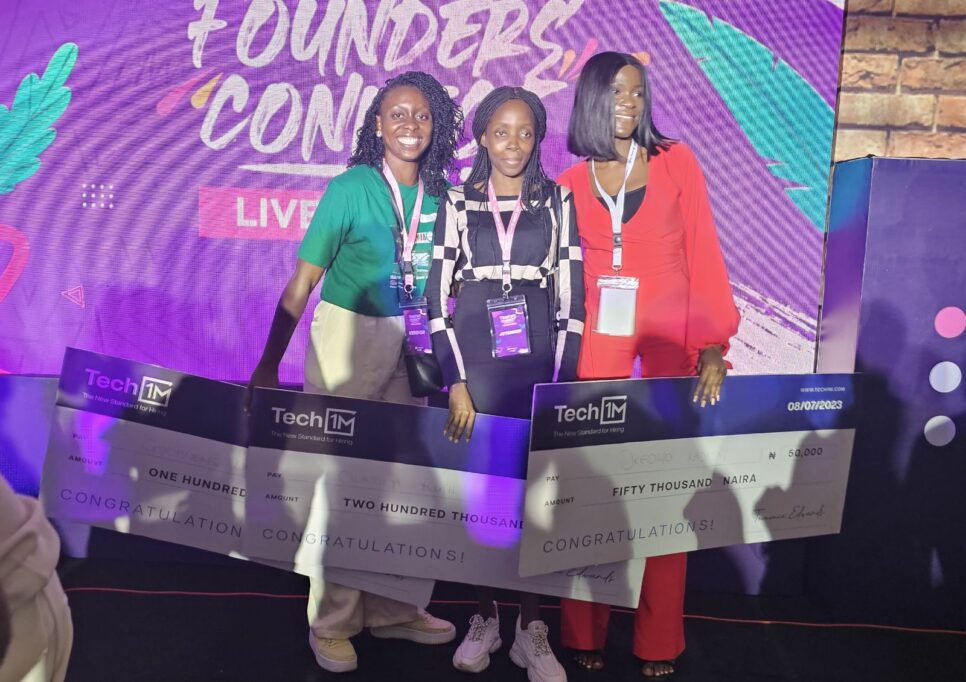 "As the leading platform for building distributed teams faster, cheaper,and more efficiently, we aim to level the playing field, ensuring every talent, regardless of their location, has an equal opportunity to access the opportunities they deserve," stated Tommie Edwards.
Despite its new entrance into the market, Tech1M has already experienced a remarkable 30% weekly growth rate since joining Techstars, with over 12,000 users already on the platform and more than 28 partnerships with businesses.
In addition to its impressive product launch, talents and businesses alike were offered a chance to win generous cash prizes and top-of-the-line gadgets, amplifying the excitement at the event.
Founders Connect Live featured diverse topics and keynote sessions from notable founders in Nigeria, cultivating an environment conducive to learning, collaboration, and empowerment.
About Tech1M
Tech1M is a leading enterprise software that empowers hiring managers to evaluate, hire, and pay talents globally. Through AI matching, video hiring, and other innovative features, it simplifies talent evaluation and enables seamless cross-border payments in 120 countries.
Tech1M is revolutionising the recruitment landscape by creating an ecosystem that facilitates efficient recruiting, repurposing, retraining, and retention of distributed teams.
To know more about Tech1M, kindly visit www.tech1m.com