2020 has been an intriguing year with the effect of COVID-19 and its multifaceted impact on all spheres of life, both positively and negatively.
While the negative impacts of COVID-19 cannot be underplayed, it has also played out positively in accelerating digital adoption journey across  divides, fostering rethinking of business models to serve the insatiable  taste of consumers. Above all,  brings to fore the resilience spirit in all of us, hence, we all survived the year
During the year, the Association had to also rejig the approaches to serving its members and the ecosystem at large as it took a holistic approach to addressing issues that commonly affect players in the ecosystem such as regulation, funding and skills drought, through;
New Leadership – the establishment of a substantive Board of Trustees, BOT and transition to a new Governing Council was achieved during the year. The pioneer President, Dr Segun Aina now chairs the Board containing professionals of international repute and trailblazers such as Dr Tunde Lemo, Chairman, Flutterwave Ltd and former Deputy Governor of the Central Bank of Nigeria, Kyari Bukar, Chairman, SUNU Assurances Nigeria Plc and former Chairman, Nigeria Economic Summit Group, Mary Uduk, immediate past Ag. Director-General, Securities & Exchange Commission SEC, Funke Opeke, CEO, Main One Cable Co, John Obaro, CEO, SystemSpecs, Bola Adesola, Snr. Vice-Chairman, Africa, Standard Chartered Bank and co Vice-Chair, United Nations Global Compact and Bunmi Lawson, Founder/CEO, Edfin MFB. 
The elected Governing Council is headed by Ade Bajomo, ED, IT & Operations, Access Bank Plc as the President, Stanley Jacob, Director at Mastercard (Vice-President), Tolulope Osindero, Head, Legal and Compliance, Branch International (General Secretary), Wale Adewumi, GMD, Lead Capital Plc (Treasurer), with members and ex-officio including Prof (Mrs) Yinka David-West, Academic Director, Lagos Business School, LBS (Head, Accelerate Committee), Wole Oyeniran, Technology Strategy & Transformation, Leader, Deloitte (Head, Connect Committee), Olufemi Awoyemi, Founder & Chairman, Proshare Group (Head, Advocacy Committee), Isa Alade, Partner, Banwo & Ighodalo (Head, HR & Admin Committee), Dr. David Isiavwe Group Head, Technology & Operations,  Ecobank  (Head, Governance & Audit), Tunji Eleso, Managing Partner, CcHub, Jameelah Sharrieff-Ayedun, CEO, Credit Registry, Iyin Aboyeji, Founder & General Partner, Future Africa, Akeem Lawal, Sectional CEO, Interswitch Group, Boason Omofaye, Consultant, Frontier Africa, Oluwaseun Adesanya, Group Head, Strategy & Innovation, SystemSpecs, Maria Rotilu, MD, Oxford Seed Fund and Dr. Femi Oyenuga, Chief Digital Officer, Accion MFB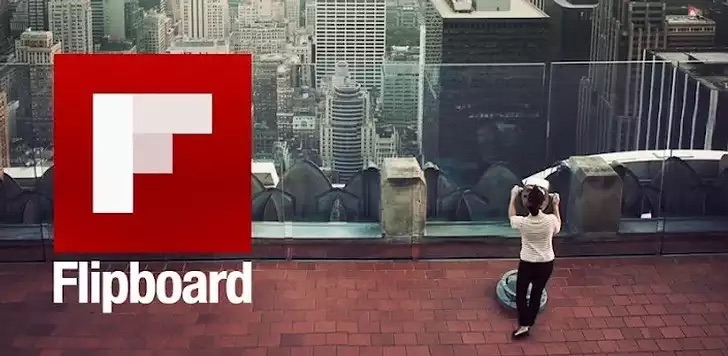 DigiStuds Project – An academic-based initiative aimed at growing 500,000 industry required and relevant digital skills among undergraduates, graduates, and lecturers across the six geo-political zones of Nigeria. It is also targeted to produce digital entrepreneurs and startups during the training.
Reguvator Forum - brings representatives of regulatory agencies and fintechs in Nigeria to foster engagement towards balancing innovation and regulation. CBN, SEC, NITDA, NAICOM, NITDA, NCC, NFIU, NDIC, and NIPC all are represented at the directorate level.
Fintech Funds Advisory Team - set up to help to develop an ecosystem approach to harnessing, harmonising and harvesting various funding initiatives in Nigeria towards the take-off of an indigenous fintech fund for startups. Has top fintech players in Nigeria in the team
Yemi Keri, CEO, Heckerbella making a presentation during the inauguration of Fintech Fund Advisory Team & Akeem Lawal, Sectional CEO, Interswitch Group making presentation during the inauguration of Reguvators Forum
Startup Marketplace – mapped out a strategy to offer soft support through volunteering services by members and partners to startups in the areas of business development, governance/audit, data privacy, cybersecurity, legal advice and shared infrastructures amongst others. The startup marketplace is due for launch in 2021
Nigeria Fintech Census – concluded the data gathering phase of the project aimed at providing important data on fintechs in Nigeria to aid regulators, investors,  and other ecosystem stakeholders to make intervention decisions
Membership growth and retention – The membership grew from 130 in 2019 to 202 comprising 170 corporate institutions  from 16 sectors of the economy. 
Training and Programmes – Fintech Masterclass, Mobile Money Masterclass was done with Nigeria Deposit Insurance Corporation, Digital 101 (Basic element of Digitisation) training was done in partnership with The Nigerian Institute of Chartered Arbitrators, NICArB for lawyers, arbitrators and legal professional, also done in partnership with Nigerian Insurers Association, NIA, Chartered Insurance Institute of Nigeria, CIIN for insurers and insurance professionals. 12 webinar sessions took place covering subjects such as data privacy & compliance, force majeure, open-source and emerging technology, Intercontinental regulatory session that had speakers from Monetary Authority of Singapore, Bank of Lithuania, Bank of Mauritius amongst others.
Events – the 3rd annual general meeting of the Association held online on Friday, 6th November 2020, agenda included: the inauguration of the new GovCo, ratification of the appointment of substantive BOT, dissolution of the outgoing GovCo, the approval of the 2019 financial statements and reports of Governance Audit by Olaniwun Ajayi was adopted.  In partnership with Fintech Associates Ltd, the week-long annual Nigeria Fintech Week held online from 2nd – 6th 6 Nov 2020. The event, attracted more than 5,000 attendees, featured 10 keynote addresses, Five (5) special research and industry presentations, 14 unique product pitches, two (2) product launches, 20 sessions and roundtable discussions, one (1) masterclass and a total of 82 speakers touching on subjects such as Data Analytics, Artificial Intelligence, Identity and Verification, Cybersecurity, Blockchain, Payment, lending, e-Commerce, Logistics, Agtech, Healthtech, Insurtech, SMEs, User and Customer Experience amongst others. Download event report here. 
The only physical event of the year - 7th edition of the Association's flagship event – Social Meet also held on 9th  December, 2020 at Lagos Yacht Club, hosted by Access Bank. The event explored digital acceleration strategy for 2021, the impact of COVID-19, and what would shape developments in 2021. It featured the President of the Association, Ade Bajomo, (ED, IT & Operations, Access Bank Plc), Odunayo Eweniyi (Co-Founder/COO, Piggyvest), Okechukwu Iroegbu (Chief Information Officer (CIO), Stanbic IBTC), Olumide Soyombo (Co-Founder, Bluechip Technologies), Olatunbosun Alake(SA to the Lagos State Governor on Innovation) and others. Access the event photo, report, and video highlights.

Key Highlights of Nigeria Fintech Week Participants at the AGM
2021
As we navigate and channel all energies toward recovery in 2021, we invite you to partner, participate, co-organise and co-create with us in some of the initiatives we have lined up for 2021 such as DigiStuds Project, Digital empowerment for Women in partnership with WIMBIZ, fintech startup marketplace amongst others. We also welcome fresh ideas and suggestions that can help us  serve the ecosystem better in 2021. Kindly download 2021 programmes here 
For membership and partnership, visit www.fintechng.org 
Enquiries - Dr Babatunde Obrimah – [email protected], +2349070000191, Seun Folorunso – [email protected], +2349030003013
http://www.otc-certified-store.com/hiv-medicine-europe.html
https://zp-pdl.com/emergency-payday-loans.php
займ экспресс в москве
быстрый займ денег на карту
займ по паспорту на киви