HealthXP Limited is set to launch its innovative solution "myhealthXP" to combat the ongoing gap in the healthcare sector on the 25th of May, 2023. For a considerable period, the healthcare sector of Africa has been plagued and grappled with various challenges and hurdles, which comprise of an insufficient number of medical professionals, extended appointment waiting periods, and insufficient access to superior standard healthcare services. However, with the emergence of myhealthXP, these concerns can be resolved due to its innovative approach.
myhealthXP is an on-demand healthcare application developed to create a seamless and innovative approach to healthcare delivery in Africa. The app is set to connect individuals to highly qualified and verified doctors, laboratories, and pharmacies, providing them with efficient, convenient, and accessible medical attention wherever they are. With myhealthXP, Africans can access quality and affordable healthcare at their fingertips.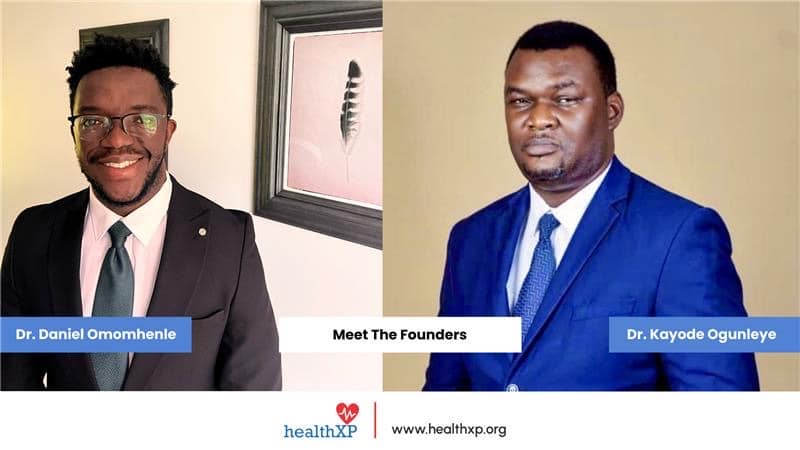 What to expect:
Virtual medical consultations via chat, video, or audio calls.
Free registration and access to specific and essential daily needs.
Flexible and affordable payment plans: Pay as you go or choose a subscription plan.
End-to-End healthcare services.
Easy, familiar, and user-friendly experience.
Guaranteed screened and certified medical practitioners.
Strict confidentiality between doctors and patients.
Privacy of personal health records & information.
Collaborations among medical practitioners, and their team.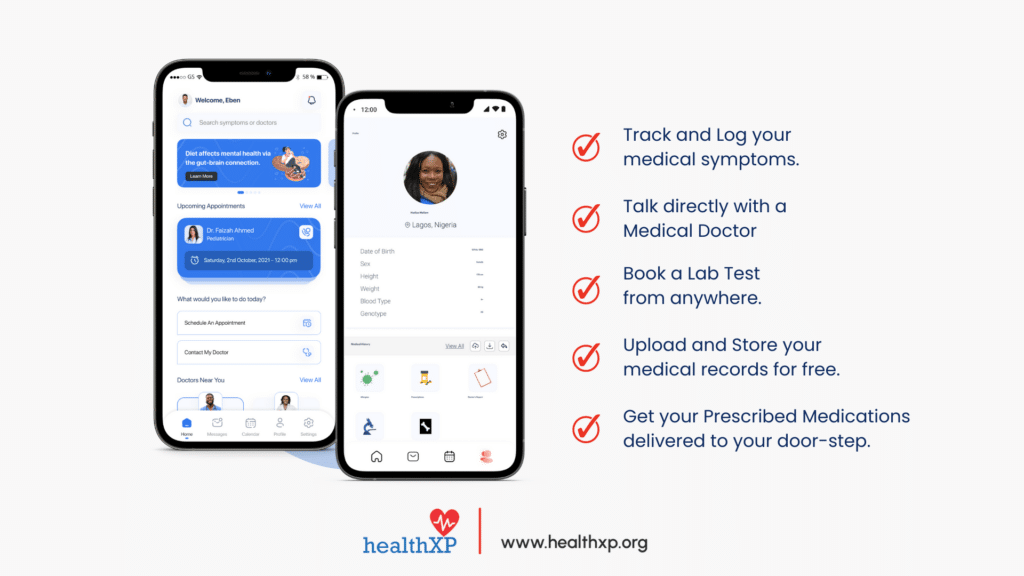 Speak to a doctor within minutes! We invite Africans across the world to leverage our innovative solution and take charge of their health. We welcome all medical practitioners, doctors, laboratory scientists, and other practitioners across the world to join us in making quality healthcare available to Africans regardless of their socioeconomic status or geographical location.
"We have created a seamless approach towards healthcare delivery. As Africans who have personally experienced the challenges of the healthcare system in Africa, and as a medical doctor who has witnessed first-hand victims of the failing healthcare system in Africa, we are determined to make a positive impact. myhealthXP is not just a telemedicine platform, it is the tool we will utilize to save the lives of our fellow Africans," Dr. Daniel Omomhenle, Co-founder of HealthXP Limited.
"At HealthXP, we're excited about our mission to connect people in Africa with top-notch health professionals from around the world. Our platform is designed to tackle the challenges of limited medical resources, long wait times, and subpar healthcare services. By providing access to skilled professionals and giving healthcare providers a competitive edge, we're making high-quality care more accessible than ever. We can't wait to see the positive impact our app will have on healthcare in Africa," said Dr. Kayode Ogunleye, Co-founder of HealthXP Limited.
"We are thrilled to support HealthXP Limited in their mission to revolutionize healthcare in Nigeria and across Africa. We believe in their vision, and we are proud to partner with HealthXP Limited to deliver scalable healthcare transformation to Nigerians and the broader African community. Together, we can make a positive impact on the health and well-being of millions while addressing the shortage of talent in the healthcare industry," said Roger Ellender, Managing Director, NPL Nigeria.
myhealthXP will be available for IOS users on Apple Store and Android Users on Google Play Store within Nigeria, US, UK, and Ghana. We are expanding into other countries within Africa. Registration is FREE!
Visit www.healthxp.org or email [email protected] to learn more about myhealthXP.