Nigeria is home to a growing community of entrepreneurs who are driving innovation and economic growth. One key factor that can help these entrepreneurs succeed is access to resources, mentorship, and funding. This is where startup incubators and accelerators come in.
These programs provide support and guidance to early-stage companies, helping them to refine their ideas, develop their products or services, and scale their businesses.
In this article, we take a closer look at some of the top startup incubators and accelerators in Nigeria but first, let's take examine some similarities and differences between startup incubators and accelerators.
Startup Incubators and Accelerators in Nigeria
Startup incubators and accelerators are programs designed to help early-stage companies grow and succeed. These programs provide entrepreneurs with access to resources, mentorship, and funding, as well as a supportive community of like-minded individuals.
Incubators typically offer a more long-term, hands-on approach to supporting startups. They provide office space, mentorship, and access to resources like legal and accounting services. Incubators often work with startups in the ideation or early development phase, helping them refine their ideas and develop a viable product or service.
Accelerators, on the other hand, are designed to help startups rapidly accelerate their growth. They typically run for a shorter period of time (usually 3-6 months) and provide a more intensive, structured program. Accelerators often provide seed funding, as well as mentorship and coaching from experienced entrepreneurs and investors.
Both incubators and accelerators can be invaluable resources for startups, helping them navigate the challenges of building a successful business. Here are 28 of the top startup incubators and accelerators in Nigeria.
CcHUB supports Nigeria's technology community through its incubation programs. Their Pre-Incubation program is a six-month effort that assists entrepreneurs in developing tech solutions for societal problems. Startups can receive up to $25k and free office space in CcHUB's 12-month Incubation program. CcHUB's Accelerators are 12-week programs designed for startups to achieve sustained growth by refining their product development, financial management, investment readiness, and business modeling skills.
Wennovation Hub is an innovation accelerator in Nigeria that has been in operation for over ten years. It has helped several startups achieve success and provides tech support to both startups and established enterprises. They have office spaces in Ikeja, Abuja, Ibadan, and Barbados designed with all the necessary tools to inspire business ideas.
GreenHouse Capital is a platform that connects startups, corporates, and investors to drive innovation in Africa. The platform primarily focuses on fintech and fintech-enabled startups and collaborates with corporate partners to offer accelerator programs to jumpstart businesses. GreenHouse Capital invests in promising founders with vision and resilience in the fintech and fintech-enabled space. To date, GreenHouse Capital has hosted 10 accelerator programs.
MEST Africa is a network of hubs and a technology entrepreneur training program that offers incubation for African tech startups. Founded in Ghana in 2008, the program comprises three components, including a one-year entrepreneurship training program, Incubation & Seed Fund, and a year-long training program for Entrepreneurs-in-Training.
Successful candidates receive seed funding and full support to launch their businesses with the goal of scaling across African markets. MEST Africa has hubs in Cape Town, Nairobi, Lagos, and Accra, providing critical skills training, funding, and support to Africa's tech entrepreneurs.
Enspire is a technology-centric incubation program for early-stage startups focused on building viable businesses. It launched in 2013 and has supported over 200 startups in various economic sectors in Nigeria. Enspire offers a quarterly ideation program for a maximum of 20 startups, providing mentorship and guidance to develop minimum viable products.
Enspire is a major initiative of the Abuja Technology Village Free Zone Company (ATV), promoting economic growth through innovation, entrepreneurship, and technology commercialisation. It is located in Abuja, Nigeria.
Venture Garden Group is a major technology holding company in Africa, which aims to enhance efficiency in high-impact sectors across the continent. The group provides capital, technology platforms, and business advisory services to companies with innovative solutions. Through incubation and investment in technology firms, the group offers the resources necessary for product development and faster scaling.
Itanna is an enterprise that supports entrepreneurship and technology through acceleration, investment, and mentorship. It is led by Honeywell Group and operates a four-month accelerator programme from its Enterprise Factory in Lagos, Nigeria. The programme is designed to prepare cohort companies for business by providing powerful expert insight, product testing for market fit, and investment support.
Tech startups participating in the programme will receive initial investment and hands-on advice from experts and mentorship from leading global tech entrepreneurs and industry experts.
Suggested Read: Applying to join a startup incubator? 4 types of questions to expect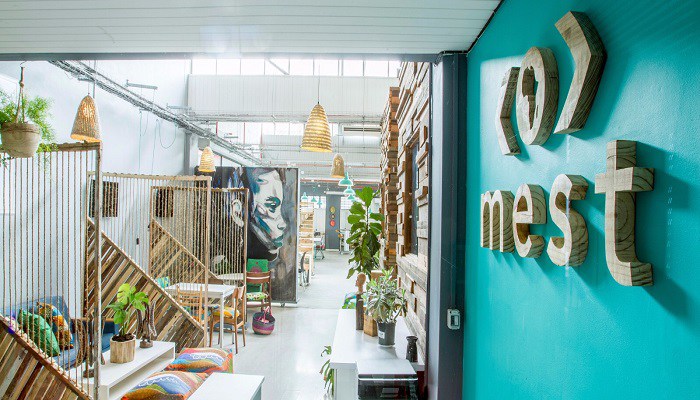 Google for Startups Accelerator Africa is a virtual program for high-potential Seed to Series A tech startups in Africa. The program is open to startups based in Algeria, Botswana, Cameroon, Côte d'Ivoire, Egypt, Ethiopia, Ghana, Kenya, Morocco, Nigeria, Rwanda, Senegal, South Africa, Tanzania, Tunisia, Uganda, and Zimbabwe.
It supports growth-stage startups that leverage advanced technologies and pairs them with relevant Google and industry experts to solve their top challenges. They also offer a program for women-led tech startups up to Series A stage in Africa or building Africa-centered solutions with technology, providing tailored content and mentorship.
L5lab is a technology incubator that specialises in creating mobile and internet opportunities in Africa. It was established by Chika Nwobi in 2009. L5lab invests in promising tech-related companies at the seed stage, develops international partnerships to expand successful business models into West Africa and other regions of Sub-Saharan Africa, and assists management teams in securing growth capital.
L5lab provides strategic management support, CEO mentoring, financing, office space, and administrative support services to its portfolio companies. Jobberman, Decagon, and Cheki are among the notable startups that L5lab has invested in.
The SaaS Acceleration Program: Africa by Startup Wise Guys offers tailored guidance and support from experienced mentors and experts to help startups overcome obstacles in the company-building process and improve their go-to-market strategy.
Key benefits of the program include up to €65K investment for up to 12% equity, access to weekly 1:1 support in areas such as sales, marketing, and pitching, and the opportunity to join a network of over 600 founders, 350 mentors, and 200 investors, as well as access to top industry experts.
Seedstars is a global company that operates in emerging and frontier markets across regions such as Latin America, Africa, the Middle East, Central-Eastern Europe, and Asia. With headquarters in Geneva, Switzerland, Seedstars operates in over 90 countries and maintains 15 offices worldwide.
Their acceleration program, Seedstars Acceleration, is aimed at helping companies achieve a functional prototype, obtain their first paying customers, and establish product market fit. The program features 1:1 mentoring for tailored support, as well as weekly workshops, bootcamps, KPI sessions, and social activities.
FasterCapital is a global online incubator that supports startups in Nigeria. They offer work per equity and provide technical and business development. They also help startups build an MVP or a prototype, and offer product design services. FasterCapital helps enhance the startup's pitch deck, business plan, and financial operating model and assists with fundraising efforts.
They support startups in raising capital from various sources and have a network of entrepreneurs, investors, mentors, and regional partners in Nigeria.
Startupbootcamp is a corporate-backed accelerator that launched in Africa in 2017. It runs world-class accelerator programs and provides access to a global network of corporate partners, investors, and mentors. Its programs include ASIP accelerator for startups disrupting various sectors and iNOVO, which focuses on early-stage startups in Nigeria addressing challenges from Covid19.
Pioneer is a global accelerator program that supports innovative entrepreneurs who lack the resources to build successful companies. The three-month remote program provides guidance from an advisor and a small cohort of individuals to help startups develop their network and find product-market fit.
Participants also receive a free trip to San Francisco, incorporation assistance, and perks in exchange for 1% equity. Pioneer offers an optional $20,000 investment with no fees. You can apply here.
Future Hub is an incubator/investment fund that invests up to $300,000 for 5% equity in pre-Seed/Seed stage startups with industrial expertise. They offer incubation, acceleration, and support to entrepreneurs, focusing on disruptive tech-enabled business models across various sectors.
Future Hub supports African entrepreneurs and startup teams targeting the African continent with resources, knowledge, capital, and network from China.
Suggested Read: Starting a business? 7 Reasons Why You Should Join an Incubator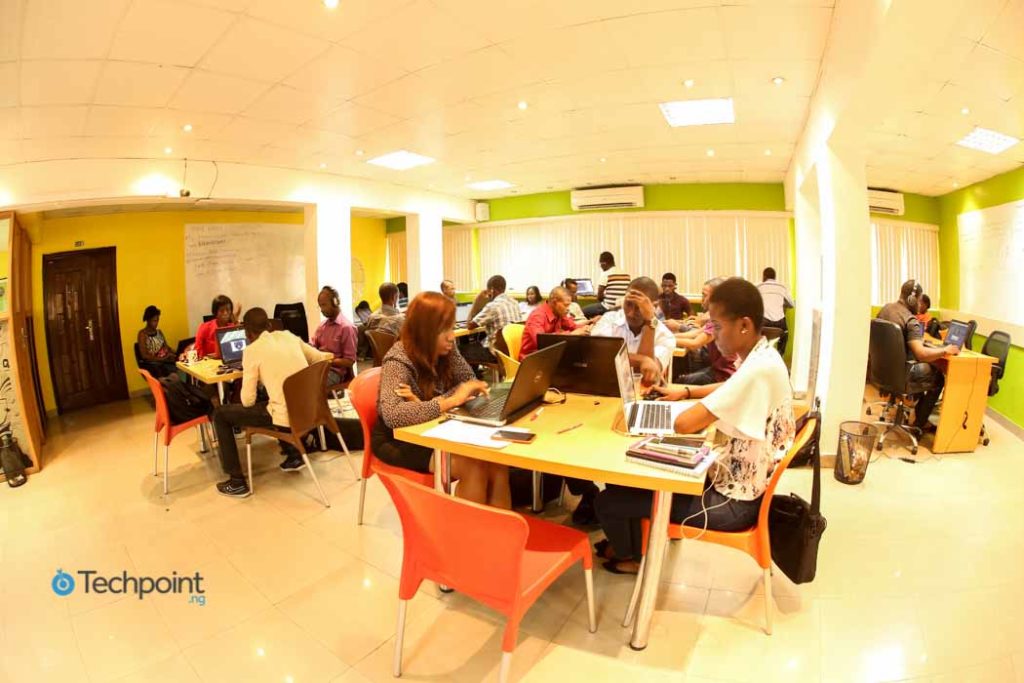 Adaverse is a venture fund and accelerator that supports blockchain founders in Africa, Asia, and other regions. It is a collaborative initiative between EMURGO and Everest Ventures Group that provides funding, mentorship, and tech infrastructure to scale Web 3 solutions.
Adaverse has a preferred ticket size of $300k on average, with funding ranging from $50k to $750k. The company has global offices and teams located in Nigeria, Dubai, Singapore, Hong Kong, Shanghai, and London.
Village Global is an early-stage venture capital firm backed by notable entrepreneurs like Gates, Zuckerberg, and Bezos. Their accelerator offers 3 months of personalised support, weekly mentorship, white-glove fundraising, access to potential customers and talent, and expert-led masterclasses.
They invest $150k on a SAFE for 7% ownership and provide access to a lifelong community of peers. Participating founders have come from various locations around the world, including Silicon Valley, Nigeria, India, Colombia, and more. Application link.
Village Capital is a company that helps early-stage entrepreneurs develop and grow their businesses. They focus on businesses that provide solutions for social, economic, and environmental challenges. Village Capital supports startups across various sectors, and they have a lot of experience - having run over 150 accelerators. They provide unique tools to founders to help increase their efficiency, sustainability, impact, and inclusiveness.
DFS Lab is an organisation that invests in the digital commerce industry in Africa. They invite founders of pre-seed African startups to apply for their accelerator program. The program offers up to US$50,000 in funding and additional support to companies working on advancing digital commerce in Africa. Post-investment, DFS Lab provides tailored growth plans for each team, office hours, mentor matching, and cohort-wide meetings.
Injini is an African-based edtech accelerator and think tank that offers programs and conducts research to assist visionary founders who aim to enhance educational outcomes throughout the continent. It is a registered non-profit organisation with a single mission of enhancing educational outcomes in sub-Saharan Africa. Injini achieves this by supporting stakeholders to improve education quality, accessibility, and relevance across the region.
Start Path is a Mastercard startup engagement program with multiple tracks for raising capital, promoting inclusivity, and connecting to the payments ecosystem. Since 2014, over 250 startups have participated.
Tracks include Start Path Emerging Fintech for later-stage fintech startups, Start Path Crypto for innovative crypto companies, Start Path In Solidarity for underrepresented fintech founders, Start Path Open Banking for open banking and finance startups, and Start Path Small Business for scaling solutions for SMEs.
Techstars is a global accelerator that invests in early-stage companies through mentorship-driven programs. They provide a $120K investment, hands-on mentorship, and access to their network for life. Their portfolio includes companies from various industries and locations, offering access to capital, mentoring, and infrastructure support. The ARM Labs Lagos Techstars Accelerator Program invests in early-stage fintech and proptech companies in Africa.
Orange Corners is a program that aims to strengthen the entrepreneurship ecosystem in Nigeria, with the goal of enabling youth to develop their business concepts and become successful entrepreneurs. The program offers a 6-month incubation program for young entrepreneurs, while also serving as a bridge between these entrepreneurs and the private sector. This initiative is a collaboration between the Kingdom of the Netherlands and a local service provider and offers benefits to all partners involved.
These startup incubators and accelerators in Nigeria play an important role in supporting entrepreneurship. By providing mentorship, funding, and resources, these programs help early-stage companies to grow and succeed. Whether an entrepreneur is looking to develop a new product, scale up an existing business, or secure funding, there are many excellent programs available in Nigeria to help them achieve their goals.