The African tech industry is growing rapidly. Technology has enabled people on the continent solve problems like financial inclusion and facilitated trade through e-commerce. Africa has a wealth of young entrepreneurs who are hustling to turn their dreams into reality. African entrepreneurs however face common avoidable challenges such as high costs of power generation, internet, office space, and cash flow.
Furthermore, the education system doesn't necessarily produce graduates with the experience, skill-set and knowledge base to succeed as entrepreneurs. Incubators and Accelerators can help Businesses cushion the effect of these problems. More African businesses would succeed if they had the right mentoring and better cash flow so they could truly focus on innovation.
Incubator vs Accelerator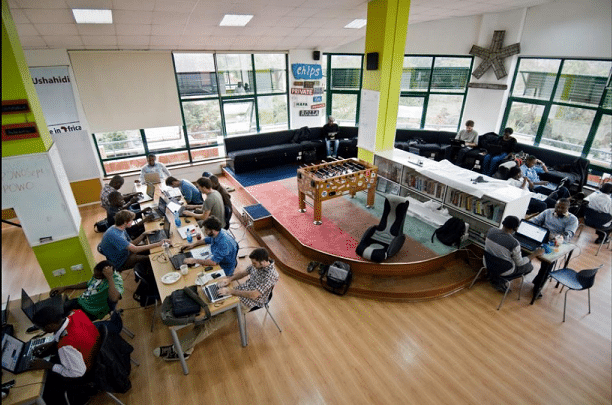 You may be wondering: what's the difference between an incubator and an accelerator?
Short answer: Business incubators mentor startups through childhood while business accelerators guide them through adolescence into adulthood. Childhood is in the early stages, when entrepreneurs are developing their ideas into businesses and adolescence is when the businesses are looking to aggressively gain market-share.
Long answer:
"An incubator provides start-ups with the nurturing environment needed to develop and grow their businesses, offering everything from mentoring, office space, access to funding and everything in between. The goal of incubators is to increase the chance that a start-up will succeed, shorten the time and reduce the cost of establishing and growing its business. Incubators serve as a launching pad for young and small businesses." (Diogenes - Business Incubator University of Cyprus)
"An accelerator is usually a program lasting between 3-6 months. The emphasis of the business accelerator is on rapid growth, and to sort out all organizational, operational, and strategic difficulties that might be facing the business. It can be understood as a holistic business advisory service, often bearing strong resemblance to traditional management consulting practices, but adjusted to fit small and medium sized organizations." (Inc)
In this article, we will refer to both incubators and accelerators collectively as 'incubators'. I can attest to the effectiveness of incubators first hand from working for one of Canada's top incubators - RIC Centre. In the time I worked as the Market Research Analyst at RIC, I saw great ideas come to life to become giant Businesses. In Lagos, the value of the work that incubators are doing is critical to keep the tech eco-system thriving. Businesses that have gone through incubators increase their chances of success.
The U.S. Small Business Administration has found that after four years, only 44 percent of firms remain in business. Contrast that with incubator graduates: among incubation programs whose average age was nearly ten years, 87 percent of graduate firms were still in business. (National Business Incubation Association).
Let's dive into some benefits entrepreneurs can receive from incubators and accelerators.
Benefits Entrepreneurs receive from an incubator
Focus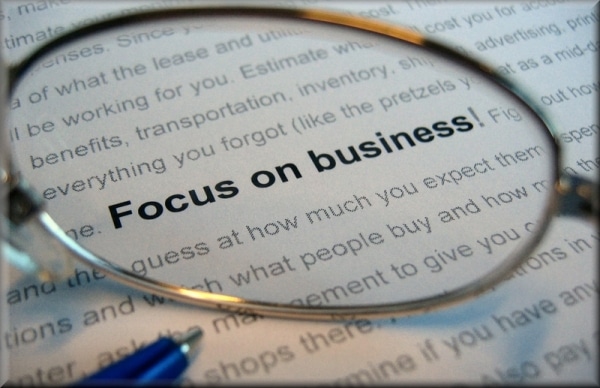 There is an intensity that comes with being incubated. While in an incubator, you're being pushed internally and externally to set aggressive milestones on aggressive timelines, and are being held to achieve those milestones. Furthermore, the incubator may provide you with services such as office space, internet access, security, infrastructure etc which otherwise could be a distraction to early stage entrepreneurs who are trying to validate their idea or build a product. This intensity and lack of distraction enables entrepreneurs focus on building great Businesses.
Validate your Business idea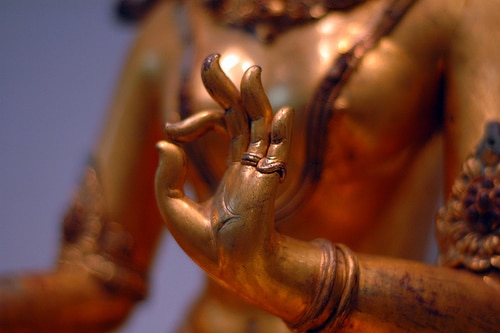 Incubators do not just accept all startups. If you get into a good incubator, chances are you've probably got a good idea for a market with a team who the incubator believes is capable of executing the idea. This means your startup will be taken seriously. Knowing this should boost your morale, but the job is only half done. You've sold the idea to your team, and the incubator management. Now, what's left is to go ahead and see what your customers think about your idea. Validation is the key to building products people love.
Speed to product-market fit
After all is said and done, an incubator's most important job is to help a startup identify a market and build a product/ service that can capture that market in a way that is profitable and scalable. This is called a product-market fit, and a good incubator will shorten the time that a start-up will achieve product market fit.
Access to a network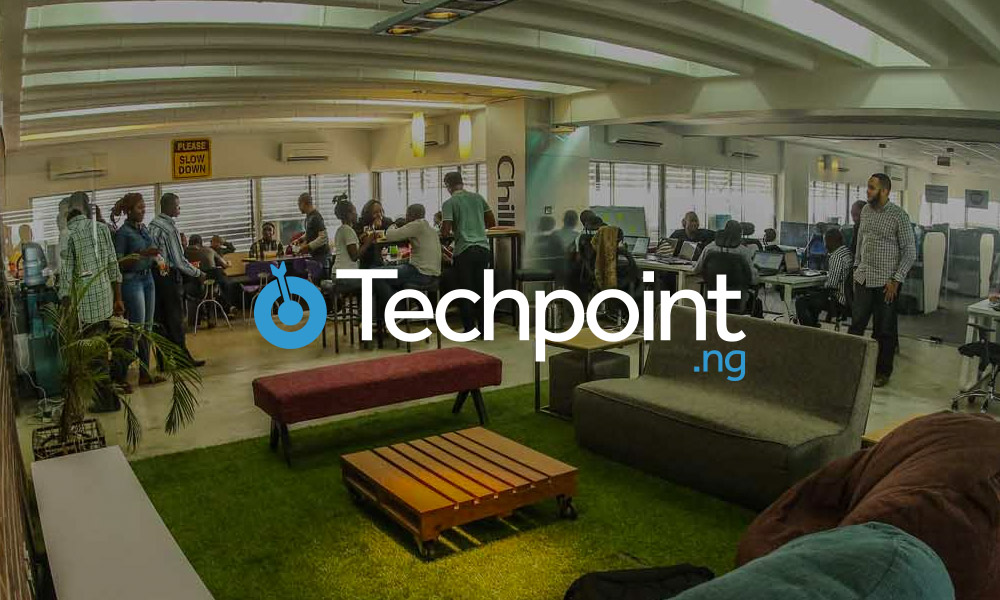 In the world of tech startups, and Business in general, your network is your currency. Incubators that have been operating for a good amount of time with a track record of success, and a strong management team will open up a wealth of networks that a first time Entrepreneur will benefit from immensely. You can tap into this network by attending events, asking for introductions, being paired with mentors and getting acquainted with other incubator members.
Access to funding
Ask 7 out of 10 entrepreneurs - what is your biggest challenge, and they will say: Funding. Funding does accelerate Businesses and if you are disrupting an existing industry or creating new technology you will need seed funding at some point. Incubators are well connected to VCs, Angels and sometimes Government. The advice and the network of the incubator will make it much easier to secure seed funding. Some incubators invest directly in start-ups.
Access to infrastructure at reduced costs
Certain incubators provide office space, high speed internet, research labs, cloud storage, computers, and other technology for free - or at a highly subsidized cost to incubator clients.
Learning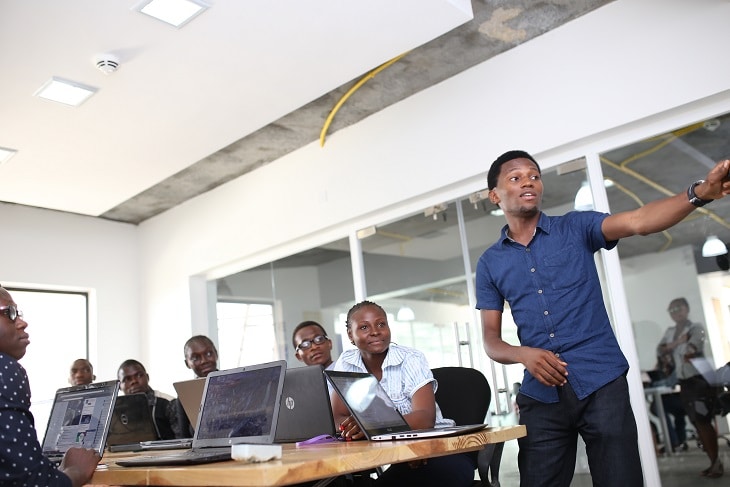 This is probably the biggest benefit a first time Entrepreneur will derive from a good incubator. It is important to go into an incubator with an open mind, willing to listen and take advice from mentors. Some incubators conduct training sessions on technological development, design, business development, HR, marketing and legal. Try to attend as many of these sessions as you can, and apply the new knowledge to your Business.
These are some useful benefits of an incubator, but this article would not be complete if we didn't look at the potential down sides.
Not so fast ...
The down-sides of being in an incubator are minimal compared to the benefits but it is important for an Entrepreneur to keep a watchful eye on these negatives.
False sense of profitability
This one is pretty obvious. When an Entrepreneur stays in an incubator for around a year and has gotten accustomed to the many subsidies and support the incubator offers, he/she could develop a false sense of profitability or even stability. This could lead to many wrong assumptions that could further lead to inaccurate accounting, wrong pricing, and more. When the Entrepreneur finally graduates from the incubator with these, it could be a challenge having to re-adjust to the harsh realities of 'the real Business world'. An Incubated business should always be aware of the real costs of running their Business. When you leave the incubator, make sure you have a clear funding path after the program.
Distraction working
If you're easily distracted be careful committing to the co-working space that an incubator provides.
Opposing direction
Sometimes the incubator management believes that a Business would succeed better with a different Business model or product offering from the Founding team. This rarely happens but when the incubator has a vested interest in the startup, it could lead to conflicts of interest. It is important to listen to the advice of incubator management, investors and most especially customers but always remember that as the Entrepreneur, you should have the final say in your Business decisions.
I.P Theft
In certain incubators where competing startups are admitted there have been cases where startups have accused each other of stealing intellectual property - algorithms, code, business processes etc. As an early stage Entrepreneur in a good incubator, this is not something I would worry about too much but it is something to be aware of. If you're in a good incubator, everyone should be too busy working on their great ideas to steal any other startup's. However, do your due diligence. Ensure you are clear on the terms you sign up to while joining the incubator, and you keep your secret sauce secret.
How to take advantage
Look around for some incubators around you within an hour drive or less. Most of the information you need will be on the website but if you need to, schedule a phone call or an in-person meeting with the incubator manager. Ask: what kind of Businesses are you focused on? Some incubators are focused on Information Technology, others on advanced manufacturing. Also find out the stage that the startups that come in typically are in. Most incubators deal with early stage startups with a minimum viable product developed. Some deal with startups still in the idea stage and help them validate the idea.
Have you been in an incubator, how was the experience? Are you looking to join an incubator? Leave a line in the comments let's keep the conversation going I'd love to hear your thoughts.
Photo credit: Profitguide
---
About the Author: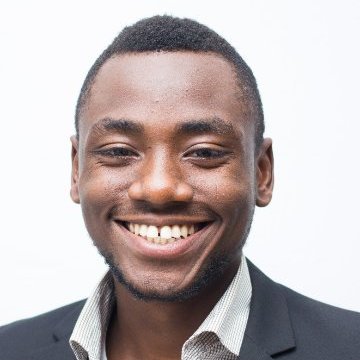 Mo' Ekujumi is the Operations Manager at iDEA Nigeria's Lagos Center. He spends most of his time running the day-to-day ops at iDEA. This includes finding and attracting the right startups, getting the startups to product-market fit, and helping the Entrepreneurs fill knowledge gaps in product and Business development. He has a professional background in I.T Project Management with companies in Canada, the U.S.A and Nigeria, a bachelors in Digital Enterprise Management from UofT and a PMP certification. Mo' is passionate about empowering people to achieve success & connecting people through technology.