Salve,
McKinsey plans to cut 1,400 jobs or 3% of its workforce.
Starting this week, the multinational consulting firm will change the structure of its support teams, which may involve laying off employees or reassigning workers to different positions.
"Starting now, where local regulations allow, we will begin to notify colleagues who will depart our firm or be asked to change roles," Global Managing Partner, Bob Sternfels, says.
In February 2023, the company said it was considering cutting about 2,000 positions, though it added that number could still change.
Another consulting firm, Accenture, announced last week that it would eliminate 19,000 jobs, or about 2.5% of its workforce, over the next 18 months.
Here's what I've got for you today:
Mstudio wants to spur growth in Francophone Africa
Zuri Health launches Zuricare
Spotify invests in Ghana's Vibrate Space
Mstudio wants to spur growth in Francophone Africa
In 2022, Tunisia, Senegal, and Algeria raised $383 million. In comparison, South Africa raised $550 million in the same year.
While funding for French-speaking countries has lagged behind that of their Anglophone counterparts, Mstudio, an Abidjan-based venture studio, wants to help entrepreneurs in the region build impactful startups.
"We really want to bridge the gap between the Big Five and our Francophone ecosystem where we have less startups and lower investment funding," Leslie Ossete, one of the studio's co-founders, told Techpoint Africa over a call.
Ossete co-founded the studio with Cedric Mangaud, who previously co-founded Saviu Ventures, a venture capital firm predominantly investing in Francophone Africa startups.
While investing in the Francophone Africa region, Mangaud discovered that startups required much more than money, with many founders requiring technical and business support. Mstudio was built to provide that model.
Mstudio stands out for its approach to venture building. Ossete explained that it intends to replicate successful business models from West Africa, Latin America, and Asia rather than create new ones.
The venture studio focuses on the informal sector, with a keen eye on solutions that serve women and youth. Like many investors in Africa, Mstudio is sector-agnostic.
How does focusing on the informal sector position the company for growth? Find out here: Mstudio wants to spur growth in Francophone Africa by replicating successful business models  
Zuri Health launches Zuricare
Kenyan healthtech startup, Zuri Health, has launched Zuricare, a digital outpatient service for small and medium-sized businesses (SMEs).
According to Ikechukwu Anoke, Zuri Health Founder and CEO, "We understand the challenges that SMEs face in providing healthcare benefits to their employees and their families.
"Zuricare is designed to support SMEs in fulfilling their commitment to the wellbeing of their workforce."
The service will offer affordable and accessible healthcare for SME employees and their dependents.
Employees can access licenced healthcare professionals like doctors, therapists, and nutritionists via video or phone consultations, prescription delivery, and other services.
The service also offers affordable monthly payment options, customised healthcare plans for each employee and dependent, and simple HR system integration.
The company claims the service is available to SMEs across Africa.
 Spotify invests in Ghana's Vibrate Space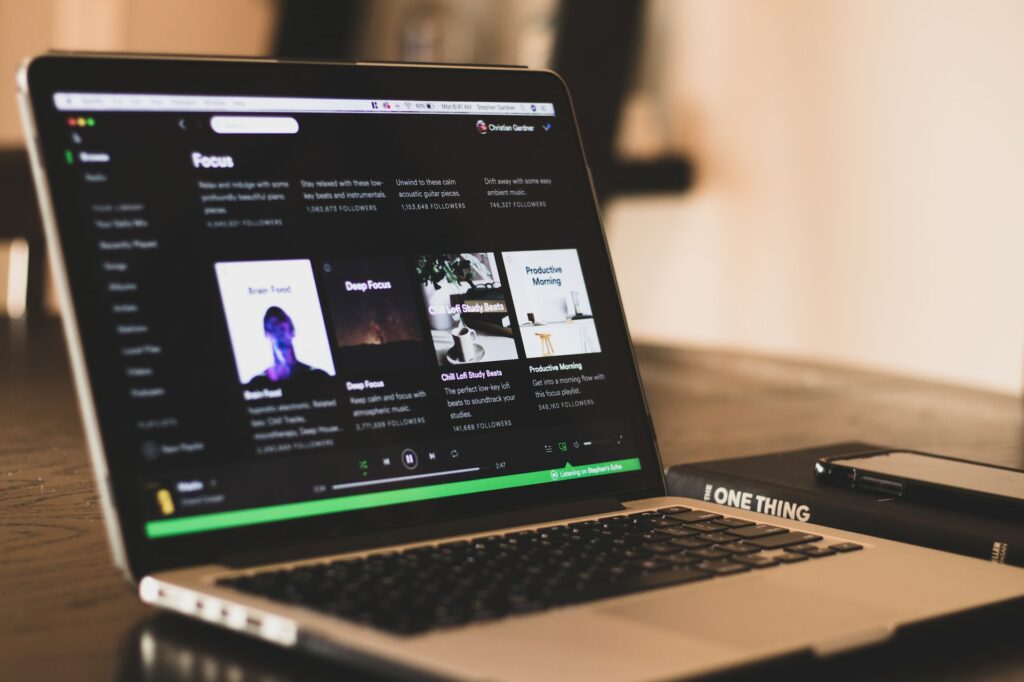 Spotify has invested in Vibrate Space through its Creator Equity Fund to endorse emerging artists in Ghana.
Vibrate Space is a non-profit organisation that provides young Ghanaian artists with the tools and skills they need to succeed in the music industry.
Surf Ghana, another non-profit organisation, in Accra runs the community recording studio and music business programme, providing young artists in the nation with space, instruction, and mentorship.
Spotify donated to Vibrate Space in September 2022 to facilitate the studio's launch. Since then, the organisation has hosted several creators for events and classes and recorded over 200 studio bookings.
With the additional funding, Vibrate plans to host a festival at the end of 2023, support artists in organising their events, and open a youth hostel where young people can find affordable, short-term housing while engaging with the organisation's collaborative and community aspects.
Vibrate will manage the funding over several years to aid the organisation in achieving its goals to develop and support the creative economy in Ghana.
The organisation plans to launch a women's, artist-in-residence, and exchange programme to foster innovation, collaboration, and cross-cultural exchange.Also, Vibrate intends to broaden its educational options by adding a three-month instrument learning programme, starting with piano lessons and other instruments.
In case you missed it
What I'm reading and watching
Opportunities
Paga is hiring a Sales Manager (Doroki), an Accountant, a Senior Accountant, and a Fraud Management Analyst. Check out this website to apply.
Genies is looking for a product designer and several engineers, including Data Infrastructure Engineer and Lead iOS Engineer. Check out this website to apply.  
If you are a software engineer, creative designer, product manager, design researcher, or a techie looking for an internship role, please, check out this website.
Have a lovely Thursday.
Victoria Fakiya for Techpoint Africa.