Data Scientists Network (DSNai/DSN) (previously known as Data Science Nigeria), a leading Artificial Intelligence (AI) research, learning, consulting and solution delivery network in Africa, has partnered with Meta, formerly Facebook, to build local capacity and relevant use cases on how Meta's privacy-preserving mobility dataset can be applied in solving health problems on the continent.
At an online workshop held on Wednesday, February 22, 2023, DSN brought public health sector practitioners, AI experts, Geographic Information System (GIS) specialists and enthusiasts together to wrap up its geospatial and mobility data for health solutions in Africa workshop and also announce the winners of its hackathon.
In her opening remarks, Chinazo Anebelundu, a Data Analyst at DSN, described the Meta privacy-preserving Data for Good as an initiative designed to support organizations working in fields such as disaster response, public health, and economic development on utilizing Meta's data and tools.
She spoke extensively about how the intervention started with a series of learning sessions, including a masterclass, hands-on geospatial classes, and solution development workshops in 4 African countries: Kenya, Nigeria, Senegal, and South Africa. The preliminary classes were facilitated with strategic support from the Africa Geoportal team of the Environmental Systems Research Institute (ESRI).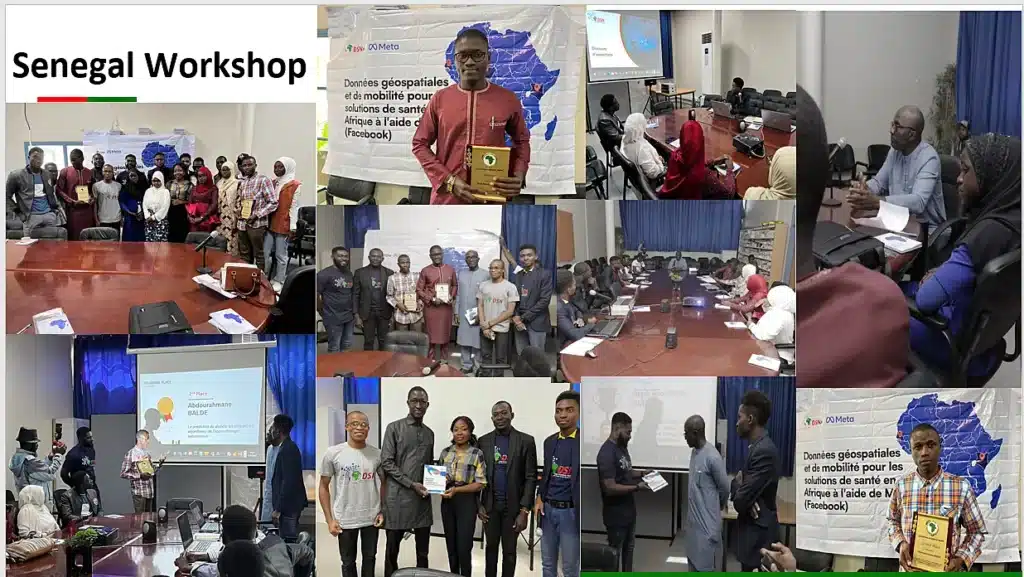 Olubayo Adekanmbi, DSN's founder and lead consultant, delivered the keynote address. He said, "when it comes to the issue of health, geospatial and mobility data give us a very robust insight to understand the context of people, where they are, what they are doing and the peculiar insight in each of those coordinates and how they help us to predict, anticipate and intervene whenever there is a health crisis."
Speaking on the reason geospatial and mobility data is of critical importance to us, Adekanmbi said, "in Africa, there are a lot of problems. Unfortunately, the resources are limited." He further explained the concept of proxy data, exploring how they can be used in place of actual data because they can also give robust indicative insights.
He also emphasized that these datasets are anonymized and de-identified, which means that the data do not include any personal details of people.
The event's grand finale also featured a stakeholder workshop that robustly discussed the practical and real-world application of Geospatial and Meta privacy-preserving data. The workshop was graced by leading health experts like Dr Timothy Akinmurele, Health Economist and CEO of Equitable Health Access Initiative (EHAI); Dr Chika Yinka-Banjo, Researcher and Associate Professor, University of Lagos; Dr Emmanuel Iyiola Oni, Monitoring And Evaluation Lead, HACEY Health Initiative.
Others were Faith Folorunsho, EHAI; and Dr Oluwatomi Deborah Olunuga, Program Manager HACEY Health Initiative, Olutosin Ilesanmi, Senior GIS Analyst E-Health Africa all of whom contributed to the conversation.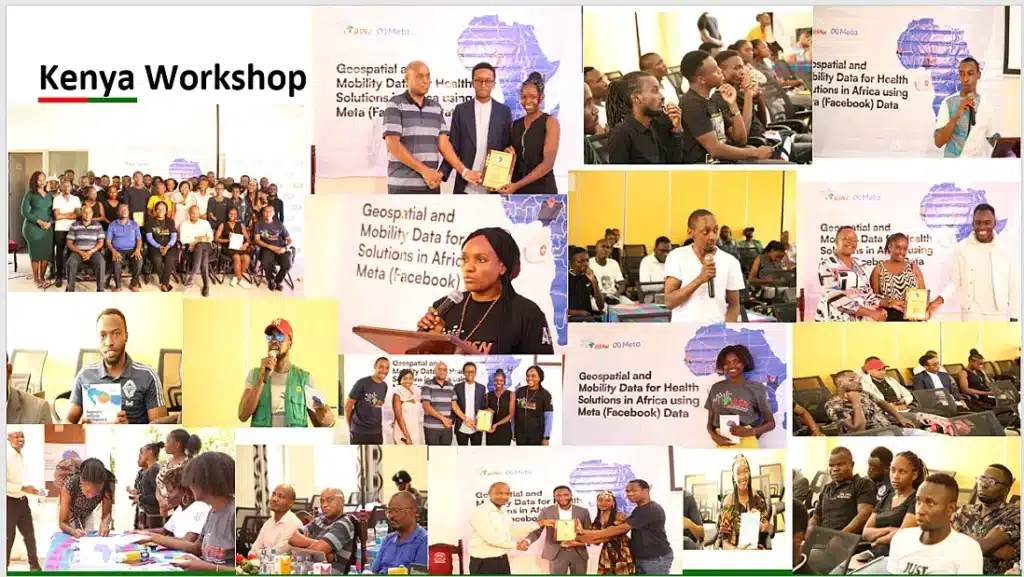 The event had also been held in Kenya and Senegal, bringing together leading university researchers, industry practitioners and government stakeholders.
During the event, the solutions developed by the participants were assessed through a competitive hackathon, and over $10,000 were awarded to the winners across the three countries. In the Nigerian edition, Team Space X (consisting of Ajeyomi Adedoyin Samuel, Abiala Faith Oluwafisayo, and Ojo Ibukunoluwa), Patricia Ojonoka Idakwo and Mberede Benedict Obinna came 1st, 2nd and 3rd respectively and got cash awards.
In her closing remarks, Anebelundu reiterated DSN's commitment to building a community of geospatial AI users and will continue to explore platforms like these to build capacity and encourage local use case development among students, researchers, start-ups and professionals. In addition, the organization will conduct regular free masterclasses to deepen local knowledge application and solution development.
About DSN
DSN is a high-impact capacity-building social enterprise at the forefront of homegrown digital skill development in Africa, providing learning opportunities to over 500,000 learners through its extensive face-to-face, online, hybrid, project-based and job participation interventions across all the states in Nigeria and 13 African countries.
DSN is driven by a vision to raise 1 million AI talents who are empowered to build local solutions that will improve the quality of life of over 2 billion people in the emerging market. In 2021, DSN made global news when two of its homegrown products were listed in the Global Top 100 list of Artificial Intelligence (AI) products for social impact by the International Research Centre in Artificial Intelligence (IRCAI) under the auspices of the United Nations Educational, Scientific and Cultural Organization (UNESCO).