'Ahlan,
It's Friyayy! 💃💃How was your week? I declare tomorrow a fun day! Have a good time, for my sake. The month is still young; spend that money. 😂
If you're wondering why I'm not asking this time, it's because tomorrow is my birthday!! 😂😂
I've some news: Microsoft Teams Premium now includes OpenAI's GPT-3.5 AI language model-powered features.
Because of GPT-3.5, the new premium tier of Microsoft Teams includes an intelligent recap feature that automatically generates notes, tasks, meeting highlights, and branded meetings, among other things.
For now, users can pay $7 per month to know how useful it will be before paying $10 per month starting June 30, 2023.
Microsoft is also making some Teams features Premium-only.
Premium users can access live translated captions, custom organisation Together Mode scenes, and several virtual appointment features.
Existing Microsoft Teams users will have a "60-day grace period" to use live translated captions, but virtual appointment features will only be available for 30 days.
Here's what I've got for you today:
Minexx has a blockchain solution for the African trust deficit problem in the mining industry
CBN instructs banks to issue newly redesigned notes to customers over the counter
Pick n Pay to accept Bitcoin in South Africa
Mawingu's $9m funding
Minexx's blockchain solution is solving the African trust deficit problem in the mining industry
From the coltan mines of Congo to the gold mines of South Africa, Africa is rich in resources.
However, somewhat ironically, most of the continent remains impoverished.
Africa's mining sector has many problems, and Minexx wants to address one of them — mistrust between miners and the corporations that pay them for their hard work.
For context, what is now known as artisanal mining (ASM) was previously illegal mining. Small-scale mining is labour-intensive, unlike large corporations with sophisticated machines and large workforces.
With ASM providing a living for 10 million people across the continent, concerned governments have accepted it as a subsistent form of mining responsible for most of Africa's mining activities.
Fun fact: 80% of the world's sapphire and 20% of its gold are gotten through ASM.
Africans who extract these minerals can make a living by directly profiting from mining.
Though ASM employs millions of Africans, there are concerns about its potential revenue source for governments and its environmental impact, given the miners' crude methods.
Because these small-scale miners lack market knowledge, they sell the minerals they extract for less than the market price.
This is the problem that Minexx CEO Marcus Scaramanga hopes to solve with blockchain technology.Minexx is a mineral traceability platform that offers expertise, marketplace solutions, and even financing to African miners. So, how does it work? Find out here: There's a trust deficit in Africa's mining industry, but this company has a blockchain solution for it
CBN instructs banks to issue newly redesigned notes to customers over the counter
Due to the scarcity of newly designed notes, most Nigerians have had a miserable week. Imagine buying the naira with the same currency. It can only be in Nigeria. 😢
But here's some good news: The Central Bank of Nigeria (CBN) has instructed commercial banks to issue newly redesigned naira notes to customers over the counter, with a daily payout limit of ₦20,000.
The CBN acknowledged Nigerians' difficulties withdrawing money from Automated Teller Machines (ATMs) and promised to make the process more seamless.
Consequently, it stated that the new directive would reduce the long lines of bank customers at ATMs to collect the new naira notes, which have been in short supply.
According to the CBN Director of Corporate Communications, Osita Nwanisobi, the apex bank promised to prosecute racketeers of the new naira notes, stating that it is working with relevant agencies.
Concerning people stockpiling and accumulating newly introduced banknotes, the CBN says it is illegal to sell the naira, hurl, spray, or stamp on the currency under any circumstances."
According to Section 21(3) of the Central Bank of Nigeria Act 2007 (As amended), spraying, dancing, or matching on the naira or any note issued by the bank during social occasions or otherwise shall constitute abuse and defacing of the naira, and shall be punishable under the law by fines, imprisonment, or both.
Remember that after prohibiting over-the-counter withdrawal of new naira notes earlier in January, the CBN extended the deadline for accepting old naira notes from January 31 to February 10, 2023.
On December 21, 2022, the CBN reviewed its policy on cash withdrawal limits, increasing weekly withdrawals for individuals and corporate organisations to ₦500,000 and ₦5 million, respectively, up from ₦100,000 and ₦500,000.
Pick n Pay to accept Bitcoin in South Africa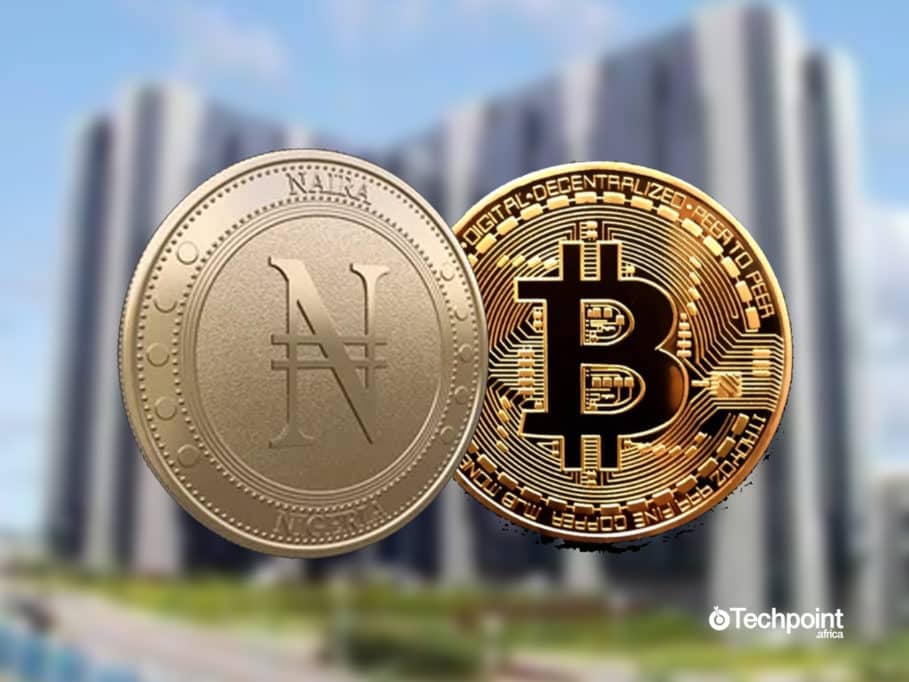 CryptoConvert has announced that its CryptoQR platform is now operational at all Pick n Pay locations in South Africa.
The South African retail giant will accept Bitcoin in its 1,628 stores.
Customers will be able to pay for items using Bitcoin — converted using the prevailing Rand exchange rate — via smartphone apps or by scanning a QR code as part of the nationwide rollout.
They will need a Bitcoin Lightning Wallet and the CryptoQR scanner app from CryptoConvert — linked to the wallet — to pay.
Users must scan an item's QR code using the CryptoQR app, then go to the Lightning Wallet to confirm the rate and complete the transaction.
The move came after the country's financial regulator, the Financial Sector Conduct Authority (FSCA), amended its financial advisory legislation in October 2022 to classify crypto assets as financial products.
In November 2022, Pick n Pay announced plans to launch crypto payments nationwide and conducted a three-month pilot in 39 locations.
The company first experimented with cryptocurrencies in 2017, when it began accepting Bitcoin as payment in Cape Town, but transaction costs and wait times hampered the process.
Interestingly, shoppers can also use Bitcoin to pay for airtime, electricity, flight and bus tickets, and municipal bills.
Mawingu's $9m funding
Kenyan Internet service provider, Mawingu, has raised $9 million in a Series B round to expand its reach.
InfraCo Africa led the round ($6 million), with E3 Capital and Dutch Entrepreneurial Development Bank FMO contributing ($1.5 million).
The company focuses on the rural market, hoping to provide underserved households and businesses with more affordable internet connectivity.
The company will use the funds to support its rollout infrastructure across Kenya, increasing access to Internet connectivity to its target market.
Mawingu claims it serves 7,500 customers in 15 counties. Over the next five years, it hopes to expand its coverage to 25 more counties, connecting a quarter-million people.
The company also plans to begin its expansions in February 2023, focusing on western Kenya, specifically Kisii, Migori, Bungoma, and Kakamega.
This kick-off will set the tone for the rest of the year as more parts of the country are connected monthly.
Sidebar alert: Late last year, the company rebranded with a new look and company values that reflect the long-term impact Mawingu has on its end users.
In case you missed it
What I'm reading and watching
Opportunities
Have a fun weekend.
Victoria Fakiya for Techpoint Africa.