Once in a while, a new technology comes along that completely upends an entire industry. Other times, old industries are reimagined using technology. The recent rise of Buy now, pay later (BNPL) certainly belongs to the latter.
For many Nigerians growing up in low or middle-income households, buying a product from merchants with a promise to pay later, usually at the end of the month when salaries are paid, is not entirely a foreign concept.
According to the National Bureau of Statistics, only 2% of bank customers in Nigeria received loans in 2020. These figures align with other reports claiming that less than 3% of Nigerians have access to credit from financial institutions. With income not rising as fast as inflation, many Nigerians have to get loans from family, friends, loan sharks, and increasingly from predatory loan apps if they will cater to certain needs.
Access to credit heavily depends on how easily lenders can recover the loans they give out. In Nigeria, where there is an almost non-existent database of citizens, lenders are understandably wary about lending to people they cannot track. The Bank Verification Number (BVN), the primary tool for identifying Nigeria's banked population, only has 56.6 million Nigerians enrolled nine years after the Central Bank of Nigeria launched it.
The National Identification Number (NIN) has fared better, with 92.63 million Nigerians as of December 2022 and suggests that there is still a long way to go in building a credible database of banked customers. However, experts say it falls short as a means of driving financial inclusion in the country as it is not connected to bank accounts or any financial data. In addition, accessing it is too expensive, with operators charging between ₦50 and ₦70 to grant access.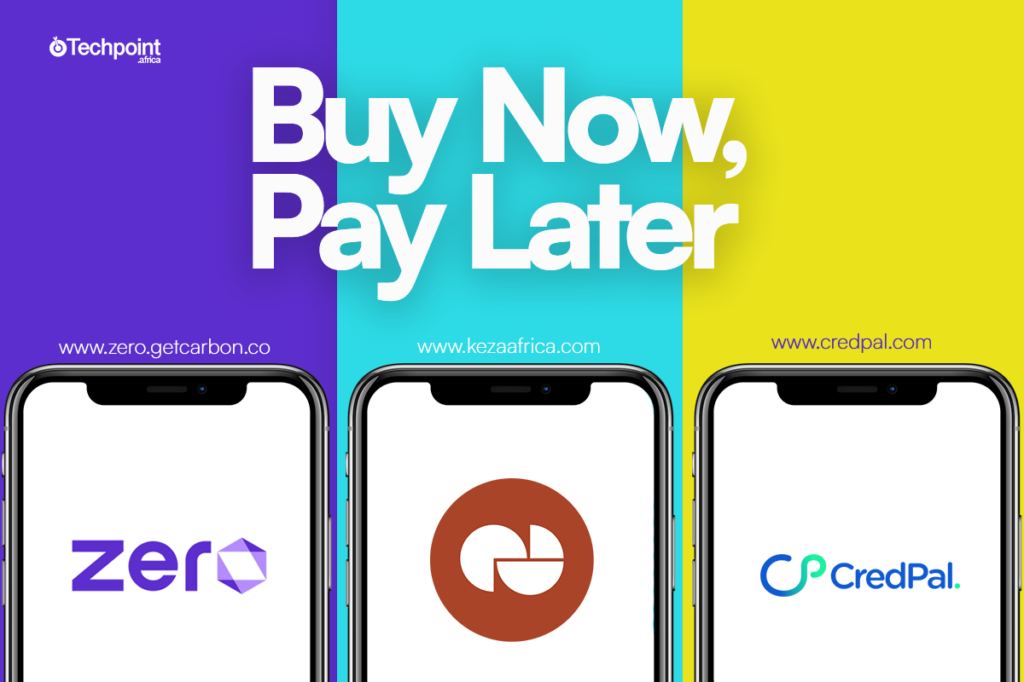 In the past six years, startups have sprung up, looking to take advantage of the reluctance of Nigeria's commercial banks to issue loans. While some have focused on providing personal loans, others have focused on providing buy now, pay later services for customers. These startups include Credpal, Zilla, Keza Africa, and Carbon. Others, including Wasoko, MKopa, and TradeDepot, provide similar services but for businesses.
While most of these startups only started operations less than a decade ago, their appeal has grown as economic conditions in Nigeria have worsened. Consequently, many young Nigerians have turned to BNPL startups for purchases ranging from smartphones to laptops.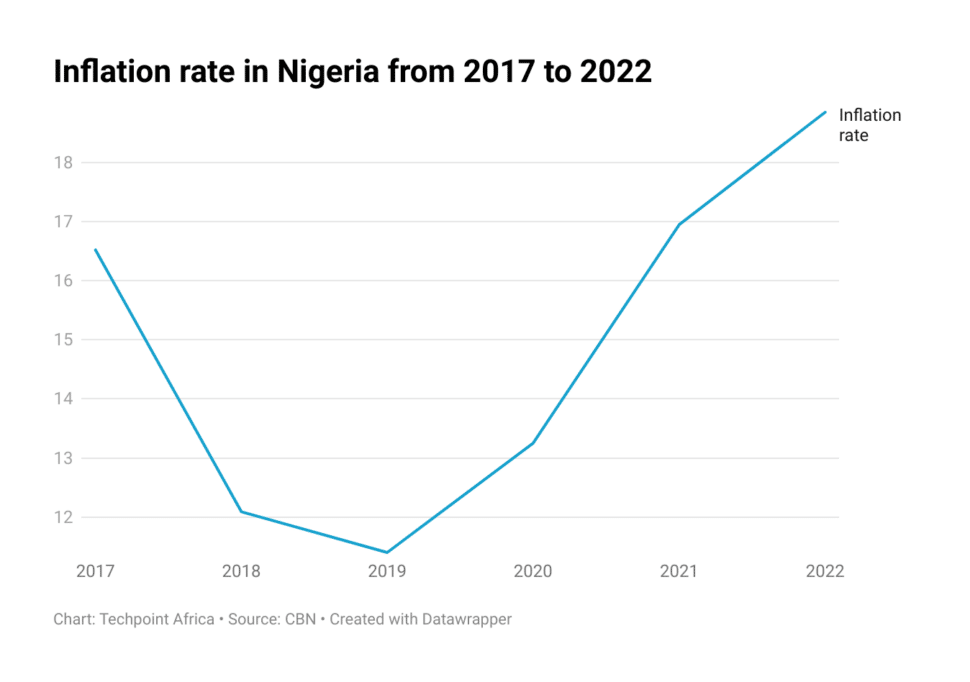 Across the Atlantic, the situation is similar as first, the COVID-19 pandemic and rising costs of living have accelerated the growth of buy now, pay later in countries like the United Kingdom, United States, and Australia. According to the Consumer Financial Protection Bureau (CFPB), Zip, Afterpay, Klarna, Affirm, and PayPal issued 180 million loans worth more than $24 billion in 2021. In 2019, they only gave $2 billion worth of loans.
Such is BNPL's ubiquity that it is now offered in various industries, including food, travel, and hospitality. In Nigeria, Wakanow, a travel-tech startup, provides a pay small-small option that allows users to lock in the cost of a flight with a deposit while they pay the outstanding balance before the trip.
But as more users have shown a proclivity to buy now and pay later, reports indicate that while it may provide a more convenient option to credit cards or traditional loans, it bears the same risks as these incumbents it promises to dislodge. A study by Credit Karma and Qualitrics surveyed 1,044 adult consumers and found that a third of the consumers had defaulted on at least one payment. At the same time, 72% claimed defaulting had affected their credit scores.
Most BNPL startups offer users the option of paying 25% of the cost of an item upfront and spreading the rest of the payment over three installments. As a result, customers can spend less money upfront and, in an ideal scenario, save money simultaneously. However, this feature means that users can effectively take out several BNPL loans simultaneously from different lenders.
A survey conducted by Lending Tree revealed that 68% of respondents admitted to having overspent with BNPL. More importantly, users did not always take out loans to buy essential products. Lending Tree discovered that more than 50% of respondents used BNPL to purchase clothes, while 33% used it to buy technology products. Shoes, accessories, and beauty products were some of the most purchased items.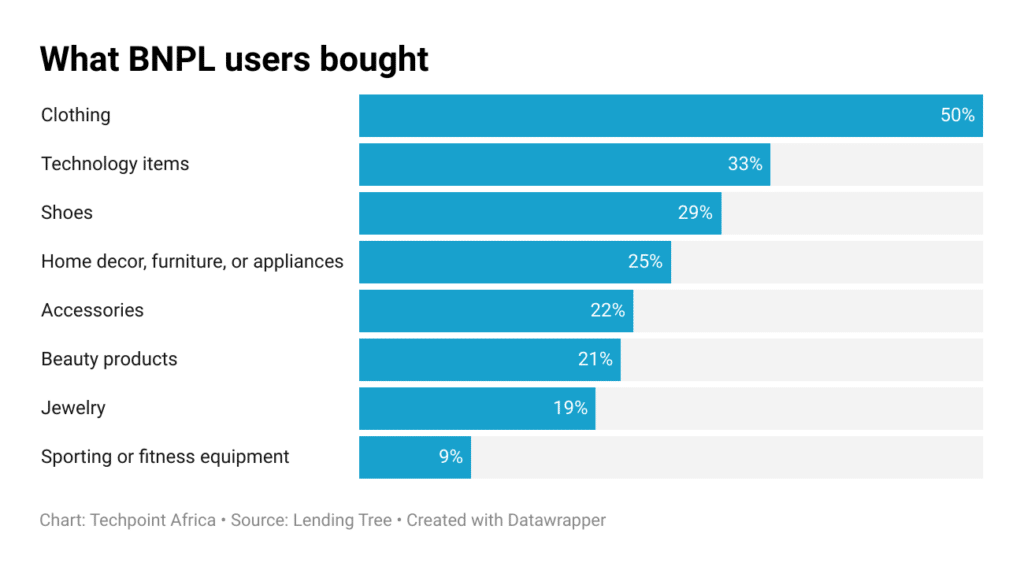 In Nigeria, there's little data on how consumers are using BNPL. However, it is safe to say that the same problems experienced by users in countries with more advanced credit systems could be similar and possibly worse in Nigeria. In 2022, a report on digital bank, Kuda, disclosed that the startup had been losing money on its overdraft facility with non-performing loans of 69%.
CDcare, a Nigerian eCommerce startup, believes it can solve most of these problems. Rather than ask users to pay 25% upfront, the startup asks them to spread payments for items up to 12 months. Where regular BNPL gives users the product immediately after a 25% down payment, CDcare only gives them the product after they pay half of the cost and reach the halfway point of the payment period. Furthermore, they are issued temporary receipts showing CDcare as the product's owner, and a permanent receipt is given at the end of their payment period.
Explaining why the startup has adopted this model, Oluwatobi Odukoya, the startup's CEO, explains that Nigerians are averse to taking on debt. Furthermore, he points out that with Muslims making up more than 40% of the Nigerian population, offering loans will alienate that market segment.
But he also makes an interesting point. Low income means Africans must work longer to pay for certain necessities. For example, the average Nigerian has to work for 304 days without spending a dime to afford the newest iPhone. This contrasts with countries like Switzerland, the United States, and Australia, where consumers need to work for between four and seven days to afford the iPhone.
"Africans need a longer payment spread to be able to afford to pay for basic items so someone that works in the US can afford to conveniently pay for an iPhone over four months. In Nigeria, how many people can afford to buy an iPhone and spread payments over four months? Only a few people."
By making users save for some months before taking delivery of their purchases, Odukoya explains that they can derisk the business as it means the customer is more likely to complete their payment.
"That saving helps us to derisk the business. We are sure that because you have saved for six months consecutively, there's a high chance that you'll complete the rest of the payment."
It's important to point out that while the startup only delivers products at the halfway point, there have been cases where customers defaulted on their payments requiring the startup to retrieve products.
In addition to lower income levels, Odukayo points to high interest rates in the country as a challenge that any BNPL startup must contend with. Unlike commercial banks that fund their lending services using customer deposits, BNPL startups do not have that luxury and often have to borrow money from other financial institutions.
High interest rates on loans could mean they have to pay more to provide BNPL services to their customers. And because they are profit-making entities, or at least should be, this cost is somehow passed on to the final consumer. But with CDcare's model, customers have to pay at least half the item's price. At the same time, the startup's ability to source products directly from distributors or manufacturers means they do not have to pay any third parties and can keep costs low.
In Europe and North America, where BNPL startups have enjoyed much success, interest rates have typically been low and briefly stayed at zero per cent during the pandemic. Still, as inflation has risen, some central banks have raised interest rates in response. Consequently, experts have questioned whether BNPL startups can come out on top.
While CDcare's save-to-pay-later model may appear to solve some of the most pressing issues BNPL startups face, they still battle the lack of customer data. For example, there is no foolproof way to confirm that a customer has not taken out BNPL loans on other platforms or that they do not have pending loans with other financial institutions.
Without a central database of lenders in Nigeria, verifying a prospective customer's credit history would require making calls to individual credit bureaus, an expensive process that adds to the cost of providing these services.
Additionally, customers can sell products acquired through the platform after receiving them without completing their payment. In such a case, recovering the asset could be tedious, if not impossible.
Buy now, pay later provides a more convenient payment option for many, but the ease with which it does so could lure users into spending more than they can afford. A save-to-pay-later model could be an antidote.