If you live in Nigeria and have not experienced a challenge in real estate either from the difficulty of finding a suitable home or connecting with the right agent who can help through your search process then you must be the 1% of the 1% lucky ones. Finding a house to buy, sell or rent is clearly a difficult task for all classes of citizens.
Since the Covid-19 outbreak we have seen a paradigm shift in the way people live and function. There is no doubt that comfort has become a basic necessity. This shift had led to major eruptions experienced in fintech, edutech and healthtech. Proptech has joined this global eruption and Africa isn't missing from this shift as seen in major funding rounds recently announced. Proptech is here to improve how people search and manage their properties.
Leading this paradigm shift is Buyletlive, a property listing platform adopting technology in making your search for a new home easier, safer and faster for both buyers and renters.
At a recent media conference, the CEO  stated we are well aware of the daunting process it takes to find a home. We experience severe opaqueness in the market and lack of trust.  Our solution at Buyletlive is very simple.  Our aim is to ensure our users engage with verified agents and our agents get increased quality leads directly. We have partnered with enhanced KYC verification companies to ensure our users can be safer and transact with agents with minimal worries.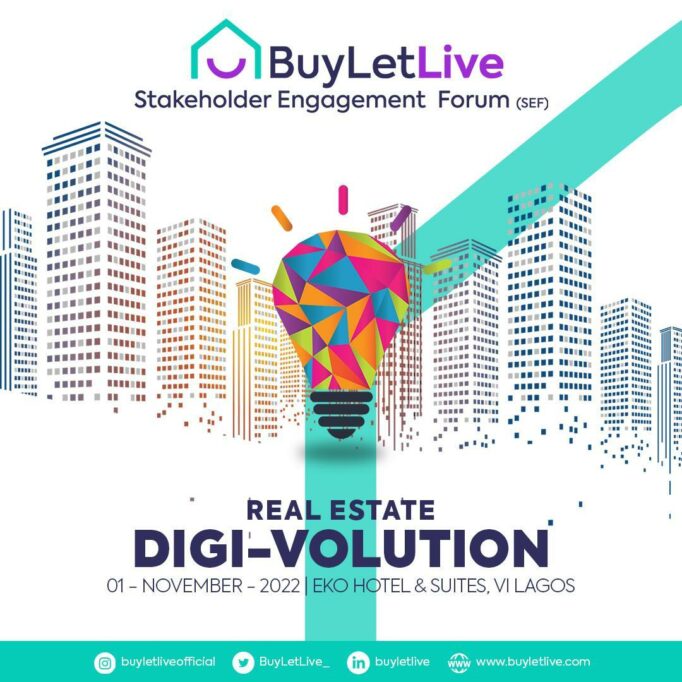 Our business is a two-sided market. We have users on one side and the other side we have inventory being supplied by agents and developers. We are well informed that this product belongs to our stakeholders. So we decided to hold a "Stakeholder Engagement Forum" themed Real Estate Digi-Volution aimed at engaging and showcasing our product to the stakeholders.
Modupe Agbolahun the COO of Buyletlive said in a recent media parley, this is not just another property listing platform, BUYLETLIVE is a movement built for and owned by stakeholders. We are here to improve the quality of leads for agents and also provide a safer and easier platform for our users and we wouldn't relent on these objectives.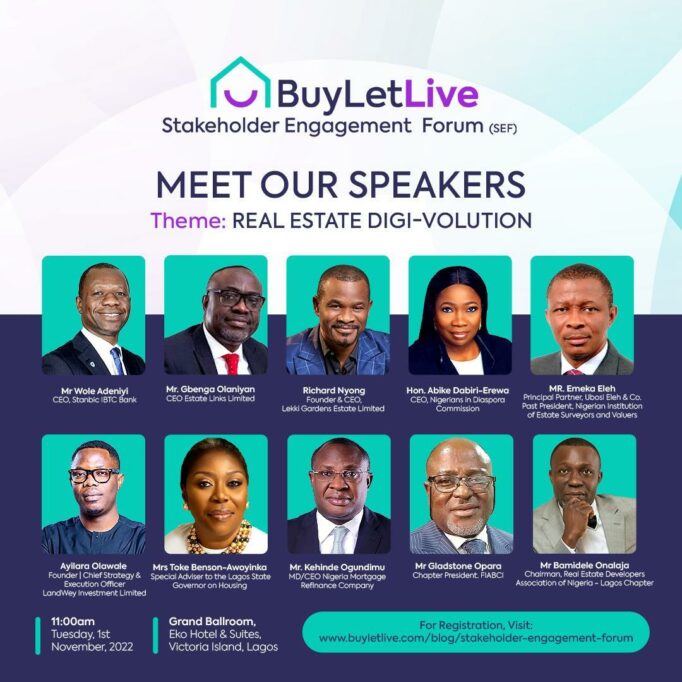 Since our launch a few months ago, we have seen a massive adoption from major players in the market. With over 1million visitors on our site in a month, Modupe Agbolahun has clearly transformed her wealth of experience and understanding in traditional real estate print media into a digital revolution. Modupe stated, this event is our initiative to engage deeper with the stakeholders to understand better how we can provide continual improved solutions and collaborate in the market. We have invited core industry players, regulators and financial institutions who have a core focus on real estate In Nigeria for a sit down to interact with how Buyletlive can solve the prevailing problems.
Follow BuyLetLive for more information:
Website- buyletlive.com
Instagram- https://www.instagram.com/buyletliveofficial/
Twitter- https://twitter.com/BuyLetLive_