Key takeaways
Relying only on layoffs to cut costs and keep a company afloat isn't always the best decision an employer can make because of its effects on the staff and business.
Laying off employees has both financial and non-financial implications that could have a long-lasting impact. However, the approach adopted could make it less devastating.
Expert opinions suggest that laying off workers, though unpleasant, can be done gracefully such that it leaves the ex-employee with hope.
If not layoffs, then what?
As earlier established, the main reason for mass layoffs is usually to cut costs, as was the case during the pandemic. However, expert opinions suggest that there are other drains on finances that should be plugged before considering laying people off. Besides, laying off attracts compensation and severance costs, which will be discussed later in this piece.
Drawing from her 12 years of experience, Weyinmi Barber — a tech HR professional — suggested that an employer could reduce spending on some employee benefits, especially those in the non-cash compensation category.
Monetary incentives are not the only way to implement workplace benefits. While company swags (branded gifts) easily come to mind — tech companies are really big on this — those regular team hangouts/bonding sessions, free lunches, game nights, free training sessions/courses, transport, and fringe benefits like gym membership and other wellness programs, etc. can be removed or reduced.
The company may also consider top-to-bottom salary cuts that include C-level executives. Asides from salaries, slashing bonuses and other monetary perks can also be considered. However, Barber cautioned that employers should learn to communicate with their employees before going ahead with such decisions.
Laying off the right way
Layoffs usually do not happen on a whim, they require deep consideration and reconsiderations. For instance, a pre-revenue startup in the process of raising funds might be experiencing investor scepticism because of the prevailing economic uncertainties; and because it has a very little runway, it might start considering shutting down and dissolving its workforce. 
When letting a part of the workforce go, Barber advised it should be done without leaving a sour taste in their mouths.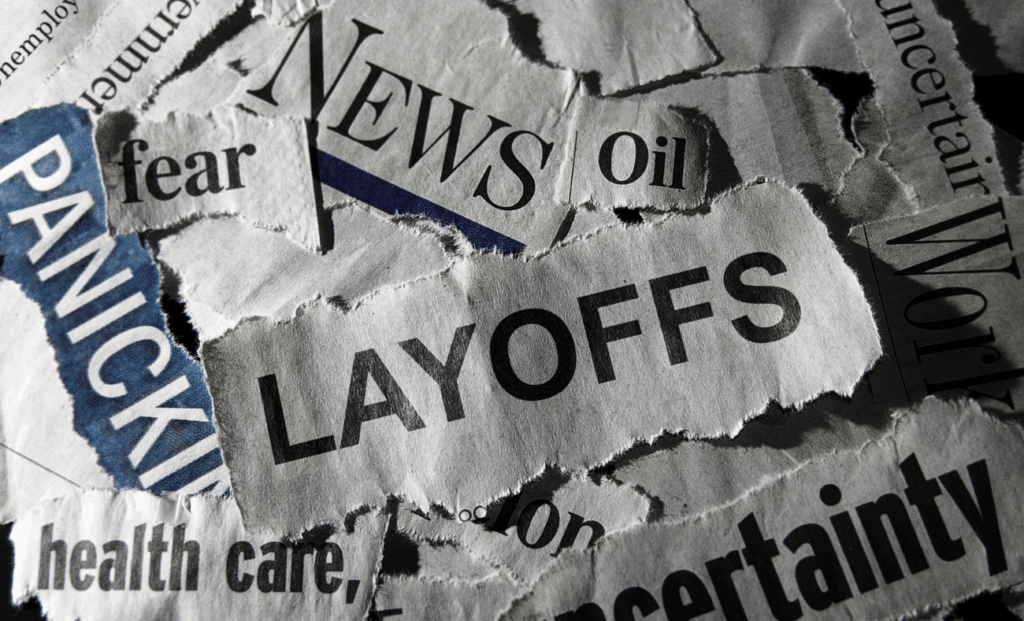 Considering that the workers to be laid off have committed their time and energy to the business' survival and growth, Barber advised that they should be approached with empathy and dignity. She discourages unceremonious laying off through casual virtual calls or emails.
"You need to show empathy and sensitivity. I think it needs to be a one-on-one conversation. If you're letting go a large number of people, I believe these people have line managers, they are not all reporting to the CEO, so it's better that the HR team help to prepare those managers to have these conversations. Preparing can be anything between giving them a script of what to say to doing an exit seminar." 
She shared suggestions from a personal experience which include bringing in a therapist, people who have been laid off before, professionals that can introduce them to other work ideas or job-hunting tips, etc., to give them a smooth transition and a sense of hope after they get the news.
Employers could also release public statements explaining how the job termination did not result from incompetence while recommending the ex-employees to potential hirers.
Layoff costs on a company
Money matters
Conversely, Barber touched on how severance packages are usually introduced to cushion the economic effect the decision would have on the affected individuals. It might include giving them an amount of money, or a percentage of their salary — say three months' salary — access to fringe benefits like HMO for a specific duration, allowing them to use company-owned properties for a certain period, etc. However, this depends on what the company can afford or an existing agreement.
Side note: There are legal provisions surrounding layoffs that entitle workers to severance packages/pay if stated in their employment contract; we will discuss these in subsequent articles.
Also, premature termination of an appointment may attract lawsuits against an employer if it violates a contract.
Aside from this, there might be low morale among the surviving workforce such that they might have to take up more responsibilities or live with uncertainties about the future of the company. As Barber opined, rehiring top talents lost during a layoff bout might require more expenses in the future.
Image matters
Apparently, a company's public image can be ruined by improperly handled layoffs.
"Generally, it's not a very good look for you as a company when there's news in the public that you're letting go of staff. It's not good for your employer brand; your reputation in the brand market does take a hit," Barber submitted, concluding that it might even affect future hiring intentions, putting a stigma on the company in the talent market.
Interestingly, Barber has an unpopular opinion about how the laid-off employees could end up being the winners in the long term.
"Similar to what happened during the pandemic. A few months or a year from now, we'll start to see people who were affected by this downsizing exercise and they went on to reskill or start businesses and would end up doing better or more successful than they would have been if they had stayed on whatever career path they were on."